Call for Transcripts
Counter-Currents Needs You!
News Item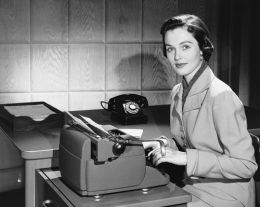 199 words
Counter-Currents has produced or become the curator of a large number of audio and video recordings over the years. Some of these have already been transcribed, but many have not. Having these important documents available in multiple formats allows us to reach as wide an audience as possible, and transcripts also make it easier for these materials to be discovered during Internet searches than they would be by existing only in audio/visual form. We've been very fortunate in that many fans of Counter-Currents have generously volunteered their time to help us in producing transcripts of these recordings, which we are still in the process of posting. We would be very grateful for your assistance. Most especially at the moment, we need a transcript of Greg Johnson's recent talk in Sweden, "Uppity White Folks and How to Reach Them" (reserved). Besides that, we have one lecture by Greg on Aristotle's Ethics (assigned) and an entire series of his lectures remain on Plato's Republic. Please contact us at [email protected] in order to reserve a particular recording, and we will let you know if it is still available and send you a link to the audio file. Your help is greatly appreciated!
Enjoyed this article?
Be the first to leave a tip in the jar!