Crowdsourcing Competition
We're Looking for a Cover Image for Greg Johnson's Toward a New Nationalism
News Item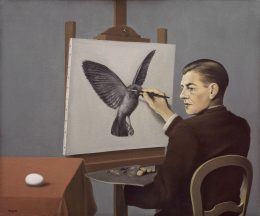 376 words
Counter-Currents is looking for a cover image for Greg Johnson's ninth book, a collection of essays called Toward a New Nationalism. This book will be something of a companion volume to The White Nationalist Manifesto, as many chapters were written for the Manifesto but then removed to make it slimmer and more focused.
Images should be copyright free, meaning original works or in the public domain. They should be at least 300 dpi. The winner will receive $100 and free copies of the hardcover and paperback editions. We strongly favor classic European paintings, but because of the relationship of Toward a New Nationalism to The White Nationalist Manifesto, an image with the same feel as the Manifesto's cover might be in order, as long as the two covers could never be mistaken for one another. Please send your submissions to [email protected].
Here is the Table of Contents:
CONTENTS
Preface
Beyond the Alt Right
1. What is the Alternative Right?
2. Beyond the Alt Right: Toward a New Nationalism
3. Against Right-Wing Sectarianism
4. Redefining the Mainstream
5. Punching Right 2
6. God Emperor No More
7. The Altamont of the Alt Right
8. Unite the Right Did Nothing Wrong
9. Interview on Unite the Right 2
10. Unite the Right 2 Couldn't Have Been Better
11. In Bed with the Press
White Nationalism
12. Why "White" Nationalism?
13. Why Race is Not a Social Construct
14. Who Are We? Nordics, Aryans, & Whites
15. Why Conservatives Conserve Nothing
16. The Refutation of Libertarianism
17. The Specter of White Nationalism
18. Is White Nationalism Un-American?
19. What is American Nationalism?
20. Is White Nationalism Hateful?
21. Technological Utopianism & Ethnic Nationalism
22. Reframing the Jewish Question
23. Why the Holocaust Happened & Why it Won't Happen Again
24. My Conversation with Andrew Anglin
25. My Debate with Vox Day
26. In Praise of Extremists
27. Why Boomers Need Not Fear White Nationalism
28. The European Fighting Spirit
29. An Academic Study of the North American New Right
30. The Anti-Christian Alt-Right: A Reply to Matthew Rose
31. Superheroes, Sovereignty, & the Deep State
32. Eric Bogosian's Operation Nemesis
33. Nothing is Beyond Our Grasp
Personalities & Polemics
34. A Reply to Jack Donovan
35. The Unsinkable Milo Yiannopoulos
36. Why I Support Mike Enoch
37. Reply to Daniel Friberg
38. The Altright Corporation & the American Deep State
39. Under Cover with the Alt Right
40. Journalists & Other Antifa
41. Dov Bechhofer Did Nothing Wrong
42. Don't Let the Bastards Get You Down
Index
About the Author
Enjoyed this article?
Be the first to leave a tip in the jar!