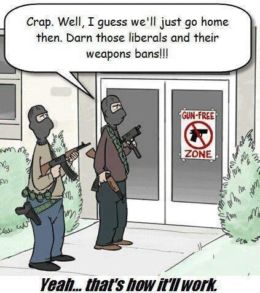 869 words
Although sometimes the police do get too heavy-handed, they're only human. Moreover, they're in one of the few professions in which one can be get criticized merely for doing their jobs. Worse, they also get criticized if they flake off and don't do their jobs. This is surely an unenviable situation. They also get teased quite a bit about their addiction to coffee and doughnuts. Their deep admiration for deep-fried toroidal goodness is legendary. The gendarmerie is also known for their love of breakfast burritos and other handheld munchies which are readily enjoyable in a squad car.
As it happens, there's an Arab restaurant in San Francisco named Reem's California that announced it will turn away police on duty who are in search of munchies. The story was covered by the website Revolt.tv by their reporter Oumou Fofana: "A San Francisco bakery refuses to serve police officers: 'Reem's has a deep commitment to uplifting social and racial justice'." That, along with their feature about Quantavious the Golden Fountain, is tagged under the "police brutality" category, even though no actual police brutality occurred in either incident.
That's an interesting title there, too. If I'm reading it correctly, then in the opinion of the restaurant's management, the police are antithetical to "uplifting social and racial justice," whatever that's supposed to mean. Given that this comes from the buckle of the Granola Belt, that's not so surprising. But surely someone named Oumou Fofana will be eminently qualified to tell us about it. Even more surely, the tone would've been far different if Revolt.tv was writing about a bakery declining to make a gay wedding cake.
In a statement to San Francisco Gate, a spokesperson from Reem's said the company has a deep commitment to uplifting social and racial justice in their communities. "This includes fostering an environment of safety for our staff and customers," it continued. "In a time of increased gun violence — particularly impacting people of color, youth, and queer people — we believe that maintaining a strict policy of prohibiting guns in our restaurant keeps us safer."
What's this about — their bugaboo with the police, or their transparently silly cover story that it's about gun violence afflicting colored people, kids, and queers? Aha, it's both! Tying both threads together, I must admit that their statement above was a triumph of the usual sort of prissy, self-righteous Leftist jargon. For their part, the San Francisco Police Officers Association had the following to say about the matter via social media:
We are not asking Reem's or any business with a bigoted policy to serve our officers. We're asking them to own their discriminatory policy [and] put up a sign, so we know not to spend money in your establishment — on or off duty.
This is the first time I've heard of a "gun-free" establishment not making a quiet exception for uniformed police. Tell you what, though: That's fine, let them! Moreover, it will be great if they — as well as any other like-minded liberal twits — take the advice and put up a sign stating that police are forbidden from entry altogether. Such a sign will effectively say, "Rob us, we're easy pickings!" Given the reputation that their virtue-signaling stunt produced for them, a sign might not even be necessary. Any criminal with even a scintilla of sense, when choosing between eateries to hold up, will prefer one where there's zero likelihood that a cop with the munchies will wander in at random looking for a quick fix.
If this happens, given the average crime statistics in San Francisco nowadays, they're more likely to be robbed by precious People of Color. Given Reem's fetish for "uplifting social and racial justice," surely that would get their nipples hard. After the robbery, what would they do? It's the same answer as the age-old question of what anarchists do when they're mugged: They'll call the police. (Does Reem's have a panic button under the counter? If so, they're hypocrites!) What would be even more ironic is if the robber holds their management hostage, the police arrive on the scene, and they don't go in to help — because they're strictly forbidden to enter.
Reem's, however, got in the last word in the article:
The local Arab company added, "Many members of our community have been impacted by gun violence, whether that be an experience on the streets of San Francisco or Oakland, having come from war or occupation, or having increased fear due to a growing climate of political extremism. All too often, Black and brown people, and poor people are the victims of this violence. At Reem's, we aim to provide a space where people can eat delicious Arab food and work together to strengthen our community without fear of violence or harassment. We invite our community to step up and join us in creating that culture of care and resilience."
Can't people just eat without bringing politics into it? Since then, there's been a clarification that police may frequent the establishment, but only if they're off duty and unarmed. Unfortunately for them, the damage to their reputation has been done. Moreover, that's not so likely to make police officers feel much better about frequenting the place.
* * *
Like all journals of dissident ideas, Counter-Currents depends on the support of readers like you. Help us compete with the censors of the Left and the violent accelerationists of the Right with a donation today. (The easiest way to help is with an e-check donation. All you need is your checkbook.)
For other ways to donate, click here.