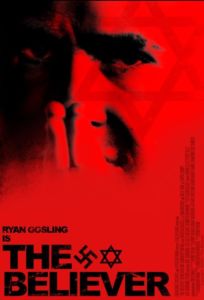 1,937 words
At first glance, it may seem as if the 2001 film The Believer has a lot to offer today's dissident Right. It's about a self-loathing Jew, masterfully played by Ryan Gosling in his first cinematic starring role, who becomes a Nazi skinhead and is then forced into desperate soul-searching as violent plans he puts into place come to fruition.
At second glance, however, no. Same with the third, fourth, fifth, and all the other glances. No. As a film that addresses the Jewish Question head on, The Believer has almost nothing to offer white advocates, nationalists, or identitarians of any stripe. This film is not about white people; furthermore, it doesn't even seem to care about white people. Instead, it is a fever dream of Jewish paranoia and solipsism, made by Jews for Jews about Jews — which paints white gentiles either as corrupted projections of themselves or as vicious hooligans just itching for the next pogrom.
This, of course, does not make The Believer a bad film. It's actually well-made and moving, especially its enigmatic ending. In order to enjoy it, one has to get over the fact that white people were completely beside the point for Jewish director Henry Bean and (presumably) Jewish writer Mark Jacobson. It's understandable if this is a bridge too far for many.
But sitting through The Believer does offer the additional — albeit meager — reward of witnessing exactly how Jews get white people so astonishingly wrong. The Believer is rife not only with mischaracterizations of whites, but also plot holes you could drive a fish truck through, which spring in large part from these very mischaracterizations. For Bean and Jacobson — and presumably, their Left-wing Jewish audience — being on the Right is about hating Jews first and foremost. Right-wingers may be vocal about it or not, but hate will always be their animating force. Serving the legitimate interests of white people is of secondary concern, or none at all.
The story opens with Danny Balint in his swastika shirt and SS pin walking the streets of modern-day New York City. Through a muted, black-and-white flashback, we learn that Danny is a disaffected Jew who loathes his own people for their supposed cowardice. In Hebrew school in his youth, he argues with his teacher over Genesis 22, in which God instructs Abraham to sacrifice his son Isaac to test Abraham's fear of the Lord. The fact that Abraham was prepared to submit to this bizarre and outrageous crucible fills Danny with hatred for God and contempt for Jews, which he takes out violently upon a lone Yeshiva student he follows out of the subway.
This is clearly an unhinged individual. So of course, the next time we see him, he's strutting the streets with his thug buddies on his way to a fascist rap session held by Lina Moebius (played by Theresa Russell) and Curtis Zampf (Billy Zane). Both of these characters seem either miscast or misdirected, with Lina being a calculating blonde ice queen and Curtis a debonair academic. Neither are developed enough to come across as believable leaders of the underground Right. Still, Bean and Jacobson did do a little research. In an impromptu speech, Curtis says:
The soul of this country is being destroyed. And the only thing the present government can offer us is free trade, mutual funds, and IPOs [initial public offerings, or stock launch]. The average man is crushed less by accumulated wealth than by lack of leadership, lack of community, culture, and a sense of emptiness he simply cannot fill on his own. That's why I'm a fascist. It's the only form of government that can address our fundamental needs.
This is fine. We'd like to hear more, but since this film is not about white people and their "fundamental needs," I guess we have to take what we can get. But what follows tips the filmmakers' hand, revealing their incompetence when it comes to scripting whites talking white stuff to other whites. After Curtis demurs when someone brings up race, Danny blurts out:
I think race is central to everything we're talking about here. Spiritual life comes from race, from the blood. Without that, we're no better than the Jews. . . . The point is that the modern world is a Jewish disease, all right?
He then proposes they kill Jews, starting with investment banker Ilio Manzetti. And when Curtis balks at this, explaining that the public would be outraged and that it would be 1930s Germany all over again, Danny smiles and asks, "Isn't that what we want?"
Later, Curtis and Lina are so impressed by Danny's eloquence and intensity that they invite him and his crew to their fascist retreat "in the country," wherever that is. Lina's vampish daughter Carla (played by the very Jewish-looking Summer Phoenix) is impressed with him as well, but for different reasons entirely.
This, of course, is outrageously unrealistic. Curtis and Lina — who are not feds — are supposedly trying to make their fascist movement respectable. How could they not kick Danny out of their meeting the moment he started running his mouth? How could they invite him to their retreat without vetting?
Belief gets even harder to suspend further on. When Danny and his buddies get arrested after picking a fight with a pair of blacks, Curtis and Lina still want them to come to the retreat. Once there, Danny gets challenged to a fistfight for no reason at all (because Nazis, of course), he spies on Carla having sex with Curtis (an example of Jewish projection), and then leads his thugs into a Jewish deli, where they terrorize the staff and get arrested again. The retreat is where he also meets Drake (played by a menacing Glenn Fitzgerald) and Kyle (by a cherubic Joshua Harto). Drake is a first-rate marksman whose swastika lip tattoo appears only when he looks mad, which is all the time; and Kyle, an explosives expert, is the only young person at the retreat besides Danny who seems reasonably intelligent.
Their punishment for the deli incident is not jail time — as it should have been, given Danny's now-extant criminal record — but having to listen to survivors of the Jewish Holocaust share their harrowing stories. Danny becomes so enraged at what he perceives as their craven acquiescence to Nazi atrocities that he storms out. Later, the gang vandalizes a synagogue where they plant a bomb — which turns out to be a dud, thanks to a mistake made by Kyle. Afterwards, Danny and Drake botch a sniper assault on Manzetti because Drake had insisted that Danny, an inexperienced marksman, do the shooting. After Drake discovers Danny's secret identity, however, Danny accidentally shoots him in the leg and runs off.
That's one heck of a retreat, isn't it? Are all secret Right-wing convocations this eventful?
Even after all these mishaps and blunders, Curtis and Lina still believe in Danny. They ask him to be the public face of their party so he can give speeches and raise funds for them. Meanwhile, Danny has been sleeping with Carla, who has expressed her fervent desire to convert to Judaism. Curtis and Lina either don't notice this or don't care.
The Believer is quite obviously unbelievable. Instead of depicting reality, this film is more an expression of perpetual Jewish victimhood. In this version of turn-of-the-century America, Jews have no institutionalized support system, aside from faraway Israel, and are constantly fretting over their holocaust or awaiting the next pogrom.
So where was Abraham Foxman during all of this? Was he such an ineffectual leader of the Anti-Defamation League that brazen acts of anti-Semitism perpetrated by sneering, swastika-garbed Nazis escaped his notice? In the Jewish stronghold of New York City, no less? This is Hymietown we're talking about. Who are Bean and Jacobson trying to fool?
In Yoav Shamir's 2009 documentary Defamation, Foxman and his Anti-Defamation League henchmen investigate an incident in which black children threw rocks at a school bus filled with Jewish kids — and whether this was an anti-Semitic act or mere childish mischief remained an open question. Foxman's organization investigated it with the greatest severity anyway. This is how vigilant organized Jewry is in real life. This is how fanatically serious Jews are about combating whatever they deem anti-Semitic on any given day. The fact that they are not nearly so vigilant or serious in The Believer points to either Bean and Jacobson's ignorance or mendacity. Take your pick.
Despite this, there is much to recommend about The Believer — not least Ryan Gosling's unforgettable performance. Joel Diamond's chanting, ethereal score is appropriately foreboding, especially during the flashback sequences. Another thing the film does exceedingly well is obsess over Judaism. No film in the history of filmmaking does it better. If one can accept that its depiction of New York City is about as realistic as Gotham City in the Dark Knight franchise, and that the story focuses on what George Lincoln Rockwell called the "unfortunate Jewish psychosis" regarding identity and religion, then it all makes sense. Danny is conflicted to the point of rage over his own people's extremism. Jews are depicted as either extremely passive or extremely belligerent, extreme capitalists or extreme Communists, extreme heroes or extreme villains. His sense of identity is so strong and his need for activism so irresistible that he cannot reconcile these opposites without renouncing his roots altogether. To cope, he becomes an anti-Jew.
This is profound. One would have to go to Raskolnikov and maybe a few other characters in literature and film to find parallels. Towards the end of the film, when Danny reestablishes contact with old Jewish friends who sincerely care about him, his demonic identity becomes tested — all at a time when Kyle finally got that bomb-making thing right with a brand new timer and backup power source. A certain synagogue in New York City may just explode on a certain date at a certain time. And Danny is supposed to be there.
You will not find a more powerful and haunting ending to a film than in The Believer. The problem is that the filmmakers did not understand the Right-wing milieu into which they thrust their volatile protagonist. They assumed that since a Jew would have to be an anti-Jew to join the Right, then a white would have to be an anti-Jew as well.
This is not true.
Whites join the Right because they naturally identify as white and wish to protect white interests, which often do conflict with Jewish diaspora interests. In fact, Danny himself touches upon this very notion in the scene in which he speaks with a New York Times reporter at a restaurant. The Believer is very loosely based on the life of Daniel Burros, a mentally unstable, self-hating Jew who joined Rockwell's American Nazi Party and the United Klans of America and then committed suicide in 1965 when a New York Times reporter doxed him. The restaurant scene may be where Balint and Burros overlap the most. In it, Danny, lays out the basics of race realism and then rants about the Jews — and for a precious moment, he speaks like a white man when he asserts that Jews
. . . undermine traditional life, and they deracinate society. . . . deracinate . . . tear out the roots. And a real people derives its genius from the land. From the Sun, from the sea, from the soil. You know, this is how they know themselves.
Yes, it is. If Curtis, Lina, Kyle, Drake, and the others knew this as well, then The Believer would have been truly a great film. Instead, it is merely a great Jewish film — and a pretty terrible white one.
*  *  *
Counter-Currents has extended special privileges to those who donate $120 or more per year.
First, donor comments will appear immediately instead of waiting in a moderation queue. (People who abuse this privilege will lose it.)
Second, donors will have immediate access to all Counter-Currents posts. Non-donors will find that one post a day, five posts a week will be behind a "Paywall" and will be available to the general public after 30 days.
Third, Paywall members have the ability to edit their comments. 
Fourth, Paywall members can "commission" a yearly article from Counter-Currents. Just send a question that you'd like to have discussed to

[email protected]

. (Obviously, the topics must be suitable to Counter-Currents and its broader project, as well as the interests and expertise of our writers.)
To get full access to all content behind the paywall, sign up here:
Paywall Gift Subscriptions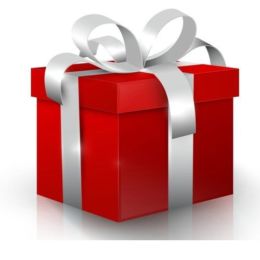 If you are already behind the paywall and want to share the benefits, Counter-Currents also offers paywall gift subscriptions. We need just five things from you:
your payment
the recipient's name
the recipient's email address
your name
your email address
To register, just fill out this form and we will walk you through the payment and registration process. There are a number of different payment options.
Enjoyed this article?
Be the first to leave a tip in the jar!