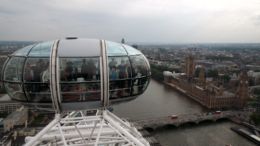 1,294 words
The last time I visited London was when it really struck me: The hordes of non-whites living in the city were squatters, living among the ruins of a formerly glorious civilization. Moslem mothers in their burqas and niqabs waited outside a Victorian-era school for their offspring. That school was an example of Victorian greatness: an architectural marvel on the one hand and nothing that special on the other. Its red brick facade was grimy from years of London smog, yet it stood proud and tall, its distinctive windows and angles all present and accounted for. The children that flooded out to their parents were almost uniformly brown or black. A few white children were scattered in the crowd. The juxtaposition was stark. The glory of the Victorians was now occupied largely by Third World immigrant population of the third world and their offspring, by people who could never have built such buildings of greatness.
Once I had noticed this, it was hard to ignore it all over London. Despite being heavily bombed during the Second World War, great swathes of London retain their Victorian-, Georgian-, and Edwardian-era housing and buildings. As white flight and non-white birth rates have increased, more non-whites live in these houses, go to school in them, or even work in them. The distinctive style of each era of English history is reflected in these buildings, but they are occupied by a population that has no real connection to the people who once built them.
That connection is part what keeps nations alive. It keeps people rooted in their own history and sense of place. It is the idea that you might live in a house in which another family might have lived years ago, but you know they looked like you. They shared your language, they probably shared your religion, they likely shared most of your beliefs about what makes the good life. Inhabiting that house is a connection to your shared past. The squatters in those houses today have no such connection. These buildings are alien to them. For a long time, a refrain of the nationalist has been one of Blood and Soil — and this spoke to people who were once more strongly connected to the land. That connection has largely been severed now, though. More and more people grow up in an urban environment.
In the United States the problem is similar, although architecturally Americans haven't been as determined to destroy older buildings or to build new ones. Our cities here are also occupied; in fact, a common refrain from many on the Right as a whole is that people should abandon cities. It was on a recent trip to Europe that I was reminded that cities can be lovely places to live. They can be functional, beautiful, engaging places of culture, trade, and energy. In the US, however, most cities are haunted by the specter of black crime.
The inner cities of many great American cities have already lived through one Great Replacement; readers and indeed the general public are acutely aware of what happened to Detroit. It is black crime and the subsequent influx of Hispanics that have largely made cities unappealing places to white Americans — although even now, as some young whites attempt to move back in order to rebuild in their own weird hipster way, they attack any attempt to reclaim such ground. There was a slew of articles about "gentrification" framed around well-paid whites (often Bugmen, unfortunately) moving to areas of cities that traditionally had been white, but that in recent memory had only been immigrant breeding grounds. These populations thought of this space as "their turf," and now capital and the white bugman/hipster were coming back, bringing with them investment, rising prices, and horrific architecture.
That horrific architecture is part and parcel of modernity, it seems. It does not seem a coincidence to me, though. Traditional architecture roots people in their past. When the new developers or Marxist-trained architectural students get into their world, they build mono-pods. They are square, blocky, and brutalistic; they are also completely interchangeable the world over. We would not be surprised to see such a building in downtown Delhi, Sydney, or Singapore as we would in London. With interchangeable architecture that has no connection to the past, the occupants themselves become much more interchangeable. Many global cities end up looking very similar as capital and ideology combine to ruthlessly eradicate unique identities. The oddness of Pozuzo, a German-Austrian colony city in Peru, is marked largely by the fact that one does simply not expect to stumble upon Bavarian-style dwellings deep in the jungles of South America. Those people built in their own style, and their descendants maintain this unique connection to their heritage today.
In the age of the Great Replacement, it seems that it is not only people who are being replaced. It is ideological architecture and buildings that are changing the faces of many of our cities and countries. Ideology has replaced tradition and heritage in so many spheres that we are almost immune to its effects. Predictions are always difficult to make, but the generic nature of modern buildings and their underlying ideology could give way to something else. Already we see the murmurings of how "climate change" must be tackled. Does this represent the future ideology of builders? Will everything now align towards optimizing the human footprint upon the Earth? Get in the pod. People without concrete identities will accept the pod life. They will accept the pod life, as they feel replaced not just by the people around them, but because everything around them has been replaced.
The Great Replacement hits us as nationalists hardest when we see the changing nature of the people around us. The analogy of slowly boiling a frog to kill it never feels far away. It starts with a trickle into major metropolitan areas, a consequence of trade and expansion. Then it spreads further afield. There are many white areas around all of Europe that I have visited where I have been surprised to see a non-white face, in the same way that it is surprising when once-quaint alpine villages now have brutalist modern housing put up as the old structures are torn down. The rot spreads slowly and is harder to see, but what is lost through the changing faces of our cities, towns, and dwellings can perhaps be fought.
To end on an optimistic note, many German cities have been rebuilt in the traditional style. Dresden is perhaps the most famous, and the rebuilding there began much earlier, but even as recently as 2013, Frankfurt was rebuilding parts of its historic downtown in a more traditional style. The work has now largely been completed and it is a triumph of preservation and beauty. This gives at least a little bit of hope.
As a vanguard, we should not only care about the replacement of our people. This is indeed the most pressing issue we face, but that replacement is enabled by the destruction of things such as architectural beauty and the eradication of identity that is associated with it. The Great Replacement rolls on because our people have been psyopped out of having children. The housing market itself is a key concern I hear from many of my peers. It all comes together. We have to live somewhere and in something. We should be reclaiming our own buildings as we reclaim our past and take hold of our future.
Returning to London, where I began, I am struck how, even amidst the madness of the age, the Victorian, Georgian, and Edwardian buildings stand tall and proud. They can endure these squatters in them, for they are not yet ruins, as long as we live to fight.
*  *  *
Counter-Currents has extended special privileges to those who donate $120 or more per year.
First, donor comments will appear immediately instead of waiting in a moderation queue. (People who abuse this privilege will lose it.)
Second, donors will have immediate access to all Counter-Currents posts. Non-donors will find that one post a day, five posts a week will be behind a "paywall" and will be available to the general public after 30 days.
To get full access to all content behind the paywall, sign up here:
Paywall Gift Subscriptions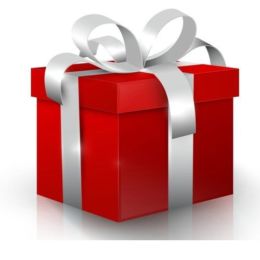 If you are already behind the paywall and want to share the benefits, Counter-Currents also offers paywall gift subscriptions. We need just five things from you:
your payment
the recipient's name
the recipient's email address
your name
your email address
To register, just fill out this form and we will walk you through the payment and registration process. There are a number of different payment options.