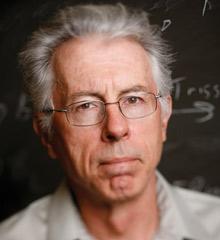 213 words / 58:16
To listen in a player, click here. To download the mp3, right-click here and choose "save link as" or "save target as."
On this episode of Counter-Currents Radio, Greg Johnson is joined by Kevin MacDonald of the Occidental Observer and The Occidental Quarterly to discuss the upcoming presidential election and its significance to the Dissident Right and important issues facing white people, as well as your questions.
00:03:00 Why it is important that Trump wins
00:15:00 Have universities and sports reached peak PC?
00:19:00 Popular vote vs. electoral vote
00:23:00 Do the elites regard China as an ally?
00:25:00 Trump and Biden's Zionist influence
00:31:00 Will Trump's loyalty to Jews help him?
00:32:30 Is the dissident sphere better off now than four years ago?
00:39:30 Will Zionism lose support in the US?
00:42:00 Future plans for Dr. MacDonald
00:45:00 Who will win the election?
00:53:00 What to do if Biden wins
00:55:00 Presidential term limits
If you want to support Counter-Currents, please send us a donation by going to our Entropy page and selecting "send paid chat." Entropy allows you to donate any amount from $3 and up. All comments will be read and discussed in the next episode of Counter-Currents Radio, which airs every weekend on DLive.

Don't forget to sign up for the twice-monthly email Counter-Currents Newsletter for exclusive content, offers, and news.