61 words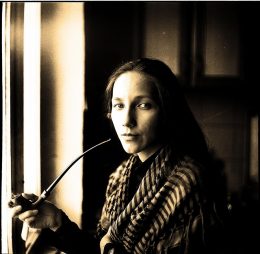 These are a continuation of this sequence.
HAIKU 4
She drifts from above,
lying on our resting place,
skin pearl, divine, dead.
HAIKU 5
Silence reigns down here.
Grey industrial decay,
the cry of dead souls.
HAIKU 6
Smoke from the pipe and
her perfume by the window.
Neon, rain outside.
HAIKU 7
Soil and Blood and Death,
divinity comes with pain;
unholy, we rot.