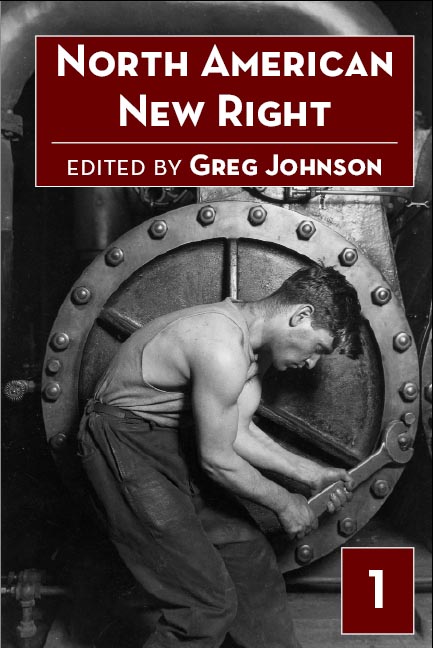 170 words
First, North American New Right, vol. 1, arrived today, June 20th (our new publication date), and it looks beautiful. We will start packaging and shipping copies today.
I will sign and personalize all hardcover copies and all paperbacks ordered in the US and Canada. Overseas paperback orders will be shipped directly from our printers, so I can't sign them.
If you have not ordered yet, get your copy here.
Hardcovers can be purchased only from Counter-Currents, and they are limited to 200 numbered, signed copies.
Paperbacks will become available from Amazon.com in the near future, but of course they will be not signed and personalized.
A Kindle eBook will be released in the near future as well.
Second, Savitri Devi's Forever and Ever has been delayed. We have had to find a new cover designer. As soon as we receive acceptable proofs, we will set a new publication date. We estimate early July.
Thank you again for your readership and support.
Greg Johnson
Editor-in-Chief
Counter-Currents Publishing, Ltd
& North American New Right