The Worst Week Yet:

July 2-8, 2023
Jim Goad
2,748 words
Ice-Cream Moguls Ben & Jerry Get Scalped By a Vermont Injun Who Claims They Stole His Land
Ben Cohen and Jerry Greenfield, like Bernie Sanders, are New York Jews who helped destroy the once-placid, once-beautiful, once almost entirely rural and homespun State of Vermont. I say this with a tad of personal authority and a deep-rooted animosity because my father was Vermont-born and I spent huge chunks of my youth up in Windsor, Vermont, where my Uncle Juney and his family lived about a half-mile from the Connecticut River and a gorgeous old covered bridge. A disproportionate amount of my warmest childhood memories are from Vermont rather than Philly, and if you've been to both places, you'd understand why.
The last time I visited Vermont was in the summer of 1978 — three years before Bernie Sanders became Mayor of Burlington and only about a month after Ben Cohen and Jerry Greenfield opened an ice-cream parlor in downtown Burlington, but about a decade before Ben & Jerry's became a nationally recognized brand.
Ben and Jerry each have a personal net worth of about $150 million, while their ice-cream brand, now owned by Unilever, is valued at about a billion dollars. So of course they have to deal with their wealth guilt in the old-fashioned way — by indulging in shameless acts of performative cultural critiquing.
"The US Was Founded on Stolen Indigenous Land — This July 4, Let's Commit to Returning It," read an Independence Day headline last Tuesday on benjerry.com:
Ah, the Fourth of July. Who doesn't love a good parade, some tasty barbecue, and a stirring fireworks display? The only problem with all that, though, is that it can distract from an essential truth about this nation's birth: The US was founded on stolen Indigenous land.
This year, let's commit to returning it.
But what is the meaning of Independence Day for those whose land this country stole, those who were murdered and forced with brutal violence onto reservations, those who were pushed from their holy places and denied their freedom? The faces on Mount Rushmore are the faces of men who actively worked to destroy Indigenous cultures and ways of life, to deny Indigenous people their basic rights.
The Indigenous-led Land Back movement is all about restoring the rights and freedoms of Indigenous people. It's about dismantling white supremacy and systems of oppression and ensuring that Indigenous people can again govern the land their communities called home for thousands of years. . . . Return Mount Rushmore to the Lakota!
Right, and while we're at it, let's return Iztaccíhuatl to the Aztecs, because it's common knowledge that they were a humble and peace-loving tribe until the dirty Spaniards decided to muck things up.
Although it pains me to ever cast the National Review's Rich Lowry in a positive light, especially after he fired John Derbyshire in April 2012 for telling the truth about black people in an article at Taki's Mag, Lowry made some rather easy and obvious points about Ben & Jerry's foolish foray into the whole silly concept of returning the land to its most recent evictees:
Ben & Jerry's ice cream wants the United States to return the Black Hills to the Lakota.
Which raises the question: Once this transfer takes place, will the Lakota turn around and give the Black Hills back to the tribes they took them from?
Consider the Lakota. Like many other tribes we encountered on the Plains, they were relative newcomers to the area, getting pushed westward by intertribal warfare and establishing themselves there by force, as well.
The Ben & Jerry's July 4 message refers to the Lakota "fighting to keep colonizers off their land," without any mention of the fact that, just a short time before, they were the colonizers.
As a last jab at Lowry, I'll note that his article's title, "The Myth of Native Innocence," sounds awfully similar to my "The Myth of Northern Innocence," which was published only a few months after Derbyshire's notorious Taki's Mag article.
Although both Ben and Jerry should have seen it coming, it only took three days after their bold demand to return Mount Rushmore to the Lakota for a local Vermont Injun to suggest that their corporate headquarters in South Burlington, Vermont, is likewise situated on "stolen land."
Don Stevens, despite his paleface-sounding name, is the Chief of the Nulhegan Band of The Coosuk Abenaki Nation, and I guess I'll just have to take his word for that. The Abenaki were apparently part of a confederacy of mostly peaceful tribes in northern New England and the Canadian Maritimes who united in the 1600s to protect themselves against mostly peaceful incursions by the mostly peaceful Iroquois.
But Chief Don, he no like Ben & Jerry. Him say that if White Jew Men are "sincere" about the whole "give back what you stole" song and dance, he "looks forward to any kind of correspondence with the brand to see how they can better benefit Indigenous people."
The ball is in Ben & Jerry's court. Will they smoke peace pipe with the Abenaki Injuns, or do these "white" men speak with forked tongue?
The Week in Anti-Whiteness from Non-White Women
One of the multi-pronged cluster-bomb effects that have come from the prolonged psyop that has brainwashed white men into blaming white women for all of white people's problems is that it has opened the door and allowed non-white women to stampede into the room unnoticed, unchecked, and destroy everything in their vicinity like fat cows in a china shop.
None of this is to ignore or downplay the fact that another prong of that prolonged psyop has been to brainwash white women into blaming white men for all of the world's problems, but I've made it my personal mission to focus on some of the unfairly ignored prongs of this poly-pronged predicament. The simple fact is that if white men continue to blame white women for everything, there's very little incentive for white women to stop blaming white men for everything.
This past week brought torrents of anti-white rhetoric from a black woman operating out of San Francisco and an Asian woman who's been propped up and enabled by Hollywood.
Nickole Cunningham is an overweight black woman who dyes her extremely short hair the color of menstrual blood. I'm only speculating here, but I would gather that she spells her first name that way either to be a pain in the ass or because she's stupid; possibly both. Frankly, I wouldn't rule out either option. She's a member of the African American Reparations Advisory Committee on the San Francisco City Council, and according to the New York Post, she was "reportedly appointed to the committee because she is suing the city, her former employer, for discrimination."
Think about that for a second. The wretched ingrate, who lives in a city that is only 5.3% black yet hired her anyway, probably based solely on her race rather than any discernible skills, decides to file a lawsuit against a city that has already showered her with more economic compensation than she could make in a thousand lifetimes digging yams from the ground in the parched fields of Mother Africa. Moreover, she was then rewarded for her ingratitude with a cushy job on some half-assed "Reparations Advisory Committee" — and she still doesn't have a nice thing to say about white people.
That committee, by the way, is the one that recently made the news when it advised that every black person in San Francisco should receive a $5-million payout as reparations for slavery, even though none of them were ever enslaved and black slavery had never been legal in San Francisco.
For some reason, The Telegraph recently found Cunningham to be insightful and intelligent enough to grant her an interview. She poured the paper a glass of her thoughts involving straight white males:
[W]hite supremacy is ingrained in the DNA in this country and definitely in this city. . . . Straight white men are abusive. Straight white men are serial killers . . . They have the most — I watch these shows — the most serial killers. Straight white men are the ones who are shooting up schools, right? So they are a danger to society. . . . So if anything, they pose more of a harm than support and help. And then you got to remember their ancestors . . . are the ones who were standing out here in their Sunday best watching black people hang and burn. . . . So until white people come to grips with their ancestry to and make amends with them, to say, I want to be the change. . . .
If she sincerely wants "to be the change" rather than emptily parroting slogans she saw on someone's T-shirt, she should do something that very few black people seem willing to do: For the sake of her own safety, she should get the hell away from all of these abusive and harmful white serial killers and purchase a one-way plane ticket to somewhere in Mother Africa, where black people clearly live longer under much safer, more sanitary, and undeniably more prosperous conditions than they do in San Francisco.
Now we go south from San Francisco to Hollywood for another anti-white non-white woman.
Joy Ride is a new slutty-buddy comedy released last Friday by Lionsgate Films. The R-rated atrocity, directed by the Malaysian-born Adele Lim, who cowrote the screenplay for 2018's Crazy Rich Asians, revolves around four slant-eyed girls who all have the means and time to take a trip through China, where they endure all kinds of madcap situations while speaking in a distinctly disturbing wiggery argot. The plot focuses on one of the girls, who was abandoned by her Chinese parents and adopted by a white couple in the fictional Seattle neighborhood of White Hills, seeking to reunite with the deadbeat Chinks who foisted her upon a white American couple.
Jackson Murphy is a gay-looking white male who landed the coveted position of doing film reviews for an oldies radio station in Albany, New York. He recently tweeted about his displeasure with Joy Ride:
#JoyRide is embarrassing. Incredibly unpleasant. Like most modern adult "comedies" it's raunchy simply to be raunchy, forgetting there has to be humor attached, and there's none of that. Objectifies men, targets white people. All shock value, "look at me" attitude.
Mocking Murphy, Adele Lim — employing that aforementioned odd hybrid of Asian pride and shameless cultural appropriation from black street slang, tweeted back:
Imma [sic] need 'Objectifies men, targets white people' on a tshirt [sic].
I forced myself to watch a two-and-a-half-minute trailer for Joy Ride to see what it had to say about white people. In that brief timespan alone, it shows the following:
Two little Asian girls at a playground being prevented from using the slide by a bigger white boy who stops them in their tracks and says, "Slide's off-limits to Ching-Chongs," whereupon one of the Asian girls says "FUCK YOU" to the boy and punches him in the face. Responding to the assault on the white boy, the other little Asian girl asks the assailant, "You wanna be best friends?"
As their grown-up selves, the little Asian girl who'd been adopted by a white couple shows an effusive amount of affection toward her adoptive parents, causing discomfort among both the former assailant of a white boy and her Asian parents, whereupon she "excuses" her friend's affection by saying "white people," as if we're all supposed to laugh at how stupid and clumsy white people are, even ones who go out of their way to adopt Asian orphans.
While riding a train in China, the four Asian girls encounter a blonde white female drug dealer who gets them all in trouble for the drugs she's carrying. According to a plot synopsis that is not contained in the trailer, the white drug dealer somehow has the white privilege and cultural clout in China to get the four Asian girls kicked off the train.
If it all sounds roughly as funny to you as the killing fields of Cambodia's Khmer Rouge, you obviously have no idea how hilarious Pol Pot really was.
The Week in Transanity: Chemically Burned Penises and "Bonus Holes"
As if the cross-dressing "Pacific Islander" who shot and killed five other "Pacific Islanders" in an overwhelmingly black 'hood in Southwest Philly wasn't enough to tarnish the right proper good name of trannies last week, now comes word from Australia that an unnamed 56-year-old "transgender woman," which is coded speech for "man," had grown impatient with the fact that Australia's public health insurance refused to cover his genital-mutilation surgery, so he took matters into his own hands and burned the head of his penis to a crisp with some unnamed chemicals to speed along the process.
If you have no desire to see what a self-inflicted burnt sausage of a penis looks like, I would strongly suggest that you don't click on this link.
According to the medical-speak mumbo-jumbo in Urology Case Reports:
We present a case of self-inflicted chemical penile burn requiring emergency penectomy in a trans-feminine patient. . . . On arrival she was assessed to have superficial necrosis of glans and mixed thickness burns to penile shaft with significant oedema and erythema of the penile shaft that began 2cm from the proximal end of her penis with a clear demarcation (Fig. 1). The patient underwent an urgent flexible cystoscopy (FCE), suprapubic catheter (SPC) insertion, and wound debridement. . . . This approach continued for 7 days however worsening necrosis noted on dressing changes (Fig. 2) and rising inflammatory markers necessitated an emergency penectomy.
According to the New York Post, "the emergency operation saw medics amputate the dead penis and then create a urethral opening in the 1-centimeter stump that remained."
With his dead penis removed to be replaced by his bold, new one-centimeter-long stump, the patient was discharged from the emergency room and given a referral to a surgeon who specializes in creating "bonus holes" for men.
In case you're unfamiliar with what a "bonus hole" is, it's the same thing as a "front hole."
What's that, you say? You don't know what a "front hole" is, either, you vile transphobe?
As the old crass saying goes, "Opinions are like assholes: Everyone has one." So that's the main hole. Everyone — male, female, cisgender, transgender, rich, poor, conservative, liberal — we all have assholes. Without an asshole, none of us assholes would live very long. So it's the default hole.
Jo's Cervical Cancer Trust describes itself as the "UK's leading cervical cancer charity," so one would assume that they care about protecting women, who to my knowledge are the only people, assholes or not, who have cervixes. But so as not to offend or trample upon the notoriously delicate and frankly insane sensibilities of the people who can't tell their ass from a hole in the ground, they provided a handy guide called "Language to use when supporting trans men and/or non-binary people," it provided the following definition:
Bonus hole — An alternative word for the vagina. It is important to check which words someone would prefer to use.
I really don't think they'd like to check which words I'd prefer to use right now.
Caroline Ffiske — it's her name and her spelling, don't blame me for it — is the founder of a group called Conservatives for Women. Responding to the whole "bonus hole/front hole" tempest in a tampon, she told the Daily Mail:
The gender movement seems actively to want to encourage body disassociation and hatred, in other words to actively create more confused young people alienated from their own physicality and their own sex. . . . What better way than to use this utterly dehumanizing language about our own bodies? . . . To my mind it is grooming: create the unease, the disassociation, the alienation, and then when you have done that, you step in with euphoric rhetoric about 'trans joy'. . . . Fill the void you have created. Of course those doing this will not be around to pick up the pieces when young bodies are irreversibly damaged and young lives destroyed. Is there a mechanism whereby these charities promoting harm could be struck off? . . . The whole thing is loathsome but bonus hole and front hole are so misogynist. . . . If a woman is so triggered by the word vagina I should imagine she need serious psychiatric help rather than the world bend to her never-ending list of irrational demands.
Ms. Ffiske is an old-fashioned, natural-born woman, which means she has a vagina and not a "bonus hole," which in my mind makes her neither an asshole nor a cunt.

*  *  *
Counter-Currents has extended special privileges to those who donate $120 or more per year.
First, donor comments will appear immediately instead of waiting in a moderation queue. (People who abuse this privilege will lose it.)
Second, donors will have immediate access to all Counter-Currents posts. Non-donors will find that one post a day, five posts a week will be behind a "Paywall" and will be available to the general public after 30 days.
Third, Paywall members have the ability to edit their comments. 
Fourth, Paywall members can "commission" a yearly article from Counter-Currents. Just send a question that you'd like to have discussed to

[email protected]

. (Obviously, the topics must be suitable to Counter-Currents and its broader project, as well as the interests and expertise of our writers.)
To get full access to all content behind the paywall, sign up here:
Paywall Gift Subscriptions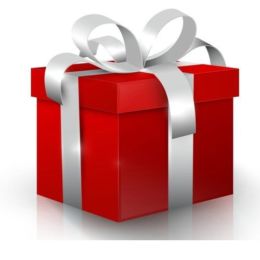 If you are already behind the paywall and want to share the benefits, Counter-Currents also offers paywall gift subscriptions. We need just five things from you:
your payment
the recipient's name
the recipient's email address
your name
your email address
To register, just fill out this form and we will walk you through the payment and registration process. There are a number of different payment options.
Enjoyed this article?
Be the first to leave a tip in the jar!