The Counter-Currents 2023 Fundraiser
Continents Apart, Common Ancestry: The 2023 Retreat
Cyan Quinn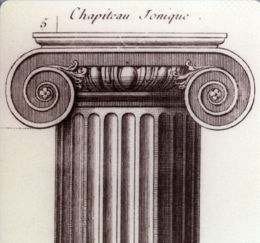 585 words
This year, Counter-Currents is raising $300,000 to sustain our work. We have raised $48,613.30, leaving $251,386.70 to go. Please give today to ensure our operating expenses are met and help us meet our goals. (Read more here about what we're up to this year.)
On June 10th and 11th, we at Counter-Currents celebrated our birthday by hosting a retreat for writers, readers, and friends from both Europe and North America. The centerpiece of the weekend was a debate between our Editor-in-Chief Greg Johnson and American Renaissance's Gregory Hood on Ethnonationalism vs. Imperium. (Read their opening statements: Greg Johnson's "One White State or Many?" and Gregory Hood's "The Empire is Inevitable," as well as Greg Johnson's "Reply to Gregory Hood.")
We were joined by many other intellectuals and activists, including:
(Stay tuned for more videos from the retreat)
Regardless of whether you agree with Greg or Greg in the debate, it was refreshing to be in a group of optimistic intelligent people who have a wide range of opinions all united around one purpose: to reverse the replacement of whites in our respective countries and to appreciate and promote our cultural inheritance as whites. We hosted attendees from at least ten different countries, and the difference in perspectives sprouted extremely engaging conversations and respectful debates on all kinds of topics.
What are attendees saying?
One of our attendees and volunteers, Austin, appeared as a guest on The Political Cesspool Radio Show here to describe how this event deeply changed his perspective on the demographic situation in America and how travel to other nationally-conscious white countries truly instills a sense of urgency — because we see what we've lost.
From others:
"I came back with some peace of mind knowing that so many of our guys are young, so there will be somebody to continue the struggle."
"The situation I found was one of unbeatable camaraderie, in the company of great intellectuals, all enjoying a debate between world-renowned figures of the movement."
We concluded the weekend with tours of our host city and a spirited team competition.
"The team activity was absolutely great! Very fun and exciting."
We would like to make this opportunity for international collaboration available annually. This is an incredible networking  opportunity and refreshing experience for all of our readers. If you would like to sponsor an event, please contact [email protected] to ensure your donation is allocated to this effort.
We would like to thank the following anonymous sponsors (you know who you are):
V for Victory
The Ox of Oslo
Canada (Registered Trademark)
P
Switzerland (SYNCHRONIZE!)
CJ
"Park in the garden"
Thank you so much for your incredible generosity and friendship. We wouldn't be able to do this without you.
Private events are open to contributors and paywall members as a way of showing our gratitude and building solidarity. Be sure to join (or rejoin!) our Paywall to hear about these opportunities first. (Check out our new Paywall page!)
If you are brand new to the site and would like more information, please learn more about us here and visit our Private Events page here.
Counter-Currents isn't just about pro-white ideas, as we also work to foster pro-white communities, both online and in the real world. Help us make this a possibility for many years to come by giving today!
There are many ways to help, but the easiest is with an e-check donation. All you need is your checkbook.
You can explore all your donation options on our newly redesigned Donate page.
Thank you!
Enjoyed this article?
Be the first to leave a tip in the jar!