Inspirace taktikou protivníka:

Identitáři v Budapešti rozdávali potraviny potřebným
John Morgan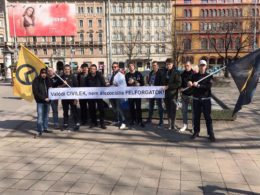 1.185 slov
English original here
V sobotu 11. března jsem měl to potěšení připojit se k členům Identitás Generáció (Generace Identity), jedné ze dvou maďarských poboček evropského identitárního hnutí (tou druhou je Identitesz), při jejich první akci rozdávání potravin budapešťským bezdomovcům. Identitáři se touto akcí zařadili do bohaté a rozmanité mozaiky nacionalistických stran, skupin a aktivit, jimž se dnes v Maďarsku tak daří.
Toto konkrétní datum aktivisté zvolili z toho důvodu, že se v jednom oblíbeném podniku konala konference maďarské pobočky Amnesty International a několika dalších nevládních skupin za účelem organizace rozdávání potravin potřebným. Identitáři tak doufali v možnou koordinaci svého úsilí s těmito skupinami – jak kvůli posílení svých logistických možností, tak jako gesto podané ruky pravice směrem k levici.
Přes všechny ostatní odlišnosti se identitáři s lidmi z těchto skupin dokáží shodnout na tom, že právě stávající neoliberální ekonomický systém je v konečném důsledku zodpovědný za všechny ostatní problémy sužující nejen Evropu, ale také zbytek světa. Maďarsko, které se dosud potýká s následky tzv. "ekonomické transformace" od komunismu k neoliberálnímu kapitalismu na konci 80. a v průběhu 90. let minulého století, je pak pociťuje obzvlášť palčivě. Maďarské politické strany často "nepasují" do obvyklého pravolevého schématu politického spektra. Komunistická Maďarská dělnická strana například jednoznačně vystupuje proti imigraci a podporuje syrského prezidenta Bašára Asada, zatímco pravicový Jobbik se těší oblibě mezi univerzitními studenty i dělníky a brojí proti globalizaci. Proto – jakkoliv se to může ze západní perspektivy jevit podivně – toto nekonvenční politické myšlení v Maďarsku nijak nepřekvapí a osobně s nadšením sleduji identitáře, jak se snaží v rámci hledání nových cest v boji proti liberalismu a proniknutí do mainstreamu vytvořit neotřelá uskupení.
V poledne se nás asi dvacet shromáždilo na Korvínově náměstí, pro nacionalisty zvlášť symbolickém místě, protože právě zde se odehrávaly při protisovětském povstání v roce 1956 nejtvrdší boje a je tak poseto pamětními deskami a sochami. Většinu dobrovolníků tvořili Maďaři, ale kromě mě zúčastnilo i několik dalších cizinců, včetně spoluzakladatele Counter-Currents Michaela Polignana. Odtud jsme s rozvinutými identitářskými vlajkami a prapory vlajícími ve větru vydali na pochod k místu konání konference jen o pár ulic dál. Protože jsme přesně nevěděli, co na místě očekávat a protože nám bylo známo, že někteří účastníci konference aktivně působí v antifašistickém hnutí, opakovaně jsme se navzájem upozorňovali, abychom se nenechali zatáhnout do násilných střetů.
Čtenáře asi nepřekvapí, že navzdory předchozím kontaktům a projevení zájmu o spolupráci nás u vchodu uvítala jen hrstka novodobých hippies, kteří naší přítomností zjevně nebyli nijak nadšení. Po nedlouhé debatě mezi předáky identitářů s těmito, ze Sorosových peněz placenými, květinovými dětmi bylo naprosto jasné, že nás dovnitř nevpustí, přestože úplně nevyloučili možnost nějaké formy budoucí spolupráce.
Idetitáři dostali svolení přednést před vchodem krátký projev do megafonu, v němž sledováni nervózními peaceniky předestřeli své zásady a cíle. Nutno však ocenit, že přestože nás odmítli, chovali se k nám zdvořile a srdečně – což je nesrovnatelné s reakcí, jíž bychom se od podobných skupin dočkali v západní Evropě nebo v Americe. Že se s příslušníky pravicových a nacionalistických skupin nejedná jako se zplozenci pekel a nepřáteli lidského pokolení, ale lidskými bytostmi, jsem si v Maďarsku povšimnul už dřív. Obecně bych řekl, že přestože někteří Maďaři s pravicí jistě nesouhlasí, jen zřídka se ji snaží zcela vyřadit ze sociálního diskurzu nebo postavit "mimo zákon."
Samotní identitáři podobný výsledek v zásadě očekávali, takže přišli vybavení vlastním předem připraveným občerstvením ve podobě sendvičů a lahví s pitím. Nezdeptaní jsme pokračovali do centra města a zastavovali se u každého méně šťastného, abychom mu dali něco z připravených zásob. Soustředili jsme se na náměstí a stanice metra, tedy místa, kde se lidé bez domova obvykle soustřeďují.
Pohled na četné bezdomovce usazené v budapešťských vchodech, na nádražích a v uličkách po celý rok je velice znepokojivý a v Maďarsku bohužel velmi běžný. Přestože je totiž Budapešť překrásné město, krátce po příjezdu do tohoto města mě šokovalo zjištění, že průměrná mzda Maďarů činí asi sto dvacet tisíc forintů (zhruba 10 500,- Kč, pozn. DP) – což jsou ale jen zhruba čtyři stovky amerických dolarů. Není tedy zapotřebí kdovíjaké nepřízně osudu, aby obyčejný Maďar sklouzl pod hranu žalostné chudoby.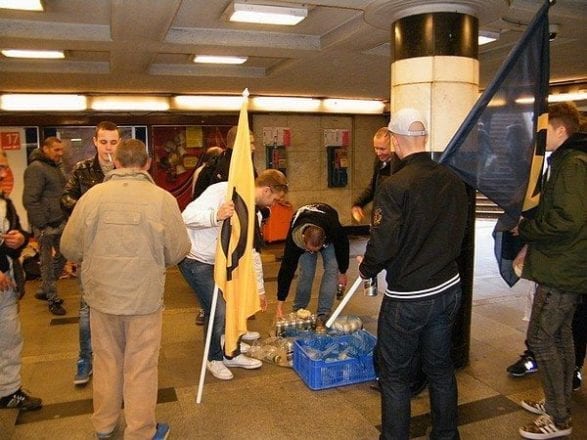 Evropa sice už není tak výrazně politicky rozdělená jako kdysi, ale mezi těžce zkoušenými národy někdejšího východního bloku a zeměmi hlavně na severu a západě kontinentu s jejich nákladnými sociálními systémy a infrastrukturou panují i dnes dramatické rozdíly. Není tedy divu, že si země střední a východní Evropy zachovávají negativní postoj k ideji masové imigrace z Třetího světa – nejedná se u nich jen o projev kulturní nechuti, ale existenční ohrožení jejich hospodářského blahobytu. (Nacionalisty jistě nepřekvapí, že míra nezaměstnanosti v zemi poklesla v půli loňského roku na 4,9%, nejnižší úroveň od pádu komunismu v roce 1989, krátce poté, co se Budapešť ostře vymezila proti bruselskému nátlaku na přijímání uprchlíků.)
Kamkoli jsme přišli, nás vítaly rozesmáté tváře, jakmile se ukázalo, že chceme pomáhat. Celé odpoledne jsme strávili s těmito lidmi, dokud jsme nerozdali všechny zásoby. Poté jsme se odešli posilnit jídlem a pivem, prohloubit kamarádství a oslavit dobře strávený den. Čas ubíhal velice rychle, protože to nikdo z nás nebral jako nějakou povinnost; i když je to klišé, pomoc ostatním skutečně je odměnou sama o sobě. Mnozí čtenáři se s tím jistě dokáží ztotožnit: boj za naše národy – v Evropě i diaspoře – je pro ně stejně jako pro mě ponejvíc čímsi abstraktním, co se z velké části omezuje na monitor a knihy. V tomto případě však šlo o něco živoucího a přímého, na čem jsem se podílel a kde jsem přímo viděl pozitivní dopad.
Takto vypadá metapolitika na základní úrovni – nejjednodušší, ale dost možná nejdůležitější činnost. S výjimkou italské CasaPound si nedokáži vybavit další pravicově orientované hnutí pravidelně organizující něco podobného, považuji však za zásadní, aby tyto skupiny začaly naznačeným sociálním směrem přemýšlet. Nestačí totiž, aby pravice měla propracovanou kritiku a negativní postoj, v tom už jsme dobří dost. Musíme k tomu však přidat také pozitivní a konstruktivní rozměr. Rozdávání jídla potřebným vyvolává u lidí sympatie a současně také rozbíjí jejich zažité stereotypy o pravičácích coby násilnických a nepříjemných lidech, kteří sice hlasitě pokřikují, ale toho, co by někomu skutečně pomohlo, dělají jen velice málo. Takováto charitativní činnost by tedy mohla být účinným nástrojem k proměně našeho vnímání širší veřejností.
Mimo toho lze ostatně starost a péči o vlastní lidi nazvat něčím přirozeně pravicovým. Liberální levice vidí charitativní činnosti výhradně jako zbraň k dalšímu oslabení pozic údajně nenáviděného systému zneužitím jeho slabin. My na skutečné pravici se také snažíme oslabit systém, ale zároveň chceme pomoci lidem vlastní krve – ne "lidstvu" jak o něm bájí liberálové. Maďarsko je poměrně etnicky homogenní zemí, v zemích jako jsou USA však lze pomoc cíleně mířit na konkrétní společenství. Vidím v tomto typu aktivismu obří potenciál jak přitáhnout pozornost a dobrou vůli.
Lidé z Identitás Generáció mi řekli, že v blízké budoucnosti chtějí z této aktivity učinit něco pravidelného a také zvětšit její dosah. Momentálně se zabývají i možnostmi spolupráce s dalšími skupinami. Doufám, že jak se budou přidávat další a další, rozroste se to v něco, co se stane příkladem pro pravici nejen v Maďarsku, ale po celém světě. Každopádně tleskám dosavadní činnosti této mladé skupiny a rád bych jim popřál hodně úspěchů do budoucnosti.
This translation originally appeared at Delian Diver.
*  *  *
Counter-Currents has extended special privileges to those who donate $120 or more per year.
First, donor comments will appear immediately instead of waiting in a moderation queue. (People who abuse this privilege will lose it.)
Second, donors will have immediate access to all Counter-Currents posts. Non-donors will find that one post a day, five posts a week will be behind a "Paywall" and will be available to the general public after 30 days.
Third, Paywall members have the ability to edit their comments. 
Fourth, Paywall members can "commission" a yearly article from Counter-Currents. Just send a question that you'd like to have discussed to

[email protected]

. (Obviously, the topics must be suitable to Counter-Currents and its broader project, as well as the interests and expertise of our writers.)
To get full access to all content behind the paywall, sign up here:
Paywall Gift Subscriptions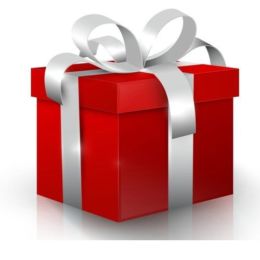 If you are already behind the paywall and want to share the benefits, Counter-Currents also offers paywall gift subscriptions. We need just five things from you:
your payment
the recipient's name
the recipient's email address
your name
your email address
To register, just fill out this form and we will walk you through the payment and registration process. There are a number of different payment options.
Enjoyed this article?
Be the first to leave a tip in the jar!