Survival of the Fittest:
Interview with Alexander Deptolla of Kampf der Nibelungen
Ondrej Mann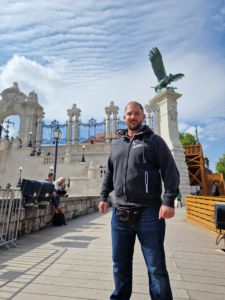 3,061 words
We don't have a large media empire, but we have alternative channels of communication through which we can spread information. We also don't have a lot of capital compared to the corporate woke Left, but we have very committed and bright people on our side. Our people are creative, persistent idealists who can influence the younger generation in our direction.
The following interview is with one such creative person.
Alexander Deptolla is an example of a young man who is both wise and a warrior. Hailing from Dotmund, Germany, he organizes the largest nationalist martial arts tournament in Europe, and is also an entrepreneur. He is a capable, humble, and intelligent man. If Germany will be a nice white country in the future, people like Alex will have a place in it.
We discussed the future of Germany, Dortmund, self-hating German politics, the antifa, censorship, violence, nationalist projects in Germany, and international cooperation, among other subjects.
Ondrej Mann: Could you introduce yourself to our readers?
Alexander Deptolla: My name is Alexander Deptolla. I am 39 years young, and have been politically active in Dortmund for over 20 years. For exactly ten years I have been the organizer of the martial arts event Kampf der Nibelungen. Since the beginning of this year I have been the Deputy District Chairman of the National Democratic Party (NPD) in Dortmund.
Kampf der Nibelungen 2018
OM: How did you get into nationalism? What led to your racial awakening, or as they say in modern times, the red pill?
AD: That was an early pill. I went to soccer games — Borussia Dortmund — when I was 13 years old. In the stands and among the fans I met many later comrades. Through these friends I was politicized, and then from about 15 years old I also listened to Right-wing rock. Through soccer I then also slowly came into the hooligan scene, which at that time was clearly Right-wing patriotic. At the age of 17 I met Siegfried Borchardt. From then on, my direction was clear.
OM: Siggy (Siegfried Borchardt) was an important figure in German nationalism. Do you have any personal memories of him?
 AD: There, I do not know where to start. I knew Siggi for over 20 years. There are many fond memories, and I can't choose any special ones for this great person. He was an absolute man of honor who sacrificed his whole life for the movement and camaraderie. There will never be anyone like him again who is so willing to sacrifice and so absolutely selfless. I like to remember the times when he cooked for me and some other comrades every day. He was a first-class cook and did it with passion, using food he fetched from the Tafel (free food for the needy). The food was free for all comrades. Those are fond memories that I like to think back upon.
OM: How did you come up with the idea to organize the Kampf den Nibelungen tournament? Did you have previous experience in other tournaments, or were you otherwise involved in the martial arts scene? Were you influenced by any other tournaments?
AD: I have been to several martial arts tournaments in the Ruhr area and beyond. I don't like what I see there anymore. Due to the influence of foreigners, it got worse and worse from event to event: groups of men who storm the ring/cage after a fighter's victory, with Lebanese or Turkish flags flying to celebrate their man. This is absolutely disrespectful to the opponent. This has brought us — there are several organizers — together. We organized the first tournament in 2013. Since it was a huge success, we continued.
Kampf der Nibelungen 2017
OM: Do you have any funny stories from the Kampf der Nibelungen (KDN) tournament?
AD: There is a funny story from the KDN 2017. There were probably about 700 people in the hall, according to the police. The police and the landlord told me that the contract was being cancelled and that I had to stop the event and send all the people home. I then went into the hall, where the atmosphere was absolutely brilliant and peaceful, and opened the event. After that, I went back out to where the landlord and the police were waiting. The officer was completely shocked and said to me,"Did they just open the event?" When I replied yes, the policeman became indigant and said, "Why did they do that? They are not allowed to do that. Besides, they don't have a contract anymore." I replied, "I'm not crazy. Why don't you go and tell the people that?"
The police ended up doing nothing, so the event ended up taking place in its entirety.
OM: Do you often go to nationalist events abroad, like the Légió Hungária sports camp? Which of these events would you recommend?
AD: Even though I have a lot of work, I try to support everything I can. If it fits into my schedule, I like to fly to our friends abroad. That is, if our state doesn't mind.
OM: Do you work with any other nationalist tournaments or organizations? I'm quite interested in the CasaPound Italia, Pride France, and White Rex tournaments.
AD: I don't think CasaPound does tournaments on the grand scale they used to, or at least I'm not aware of anything. As for White Rex, of course we have always had contact and we also had intensive exchanges on certain levels. But over the years we have found reliable partners in Pride France and Légió Hungária. For our clothing brand and the store, we work with Will2Rise and trade our
clothes with the guys from the United States.
ППДМ 2017 (Спортивная мотивация)
OM: I know you live in Dortmund. What successful nationalist projects are there?
AD: Political work has been going on in Dortmund for over 40 years. And unlike almost every other city in Germany, it spans generations. Currently, all activists in Dortmund have changed from the Die Rechte party to the NPD. This was for strategic reasons, so that we can build something new together. Furthermore, there is a video project from Dortmund called Wie Gesagt, and it's going really well. Of course, there are regular meetings and events.
wie gesagt – Folge #006 – Linker Terrorismus in Deutschland
OM: Does Dorstfeld still work in Dortmund? Could you describe this project for our readers?
AD: Dorstfeld is a district of Dortmund. We started a large housing project there about 18 years ago. It still exists, and we are still very active there. The idea was to get as many comrades together as possible. In good times, there were about 40 of us living there, spread out over several houses. Currently there are three or four houses that are still inhabited by us. From Dorstfeld we can do politics in the whole city. Furthermore, it is practical when everyone lives together.
OM: Would it be possible to organize an event similar to the Légió Hungária sports camp in Germany? What are the most successful nationalist projects in Germany?
AD: We have to deal with considerable repression in Germany. I think the police and the state would stop the camp and prosecute everyone involved. The fear of the youth doing martial arts and keeping physically fit is greater than anything else. Everything related to martial arts is banned or prohibited. Occasionally there are small events where, among other things, martial arts or self-defense is taught. In a public setting, this is almost non-existent.
Kampf der Nibelungen 2016
OM: How do you see Germany's future?
AD: I really only see blackness in Germany's future. The policies we have had for years are dragging our country into the abyss. I think times will get much worse, especially in the eastern areas of the country. It will be harder for the "last Germans." The only way to help us is to finally understand that we all have to work together. Only then will a common future for an independent Europe be possible.
OM: Are you preparing for the collapse of the country?
AD: It depends on how you define a collapse. I think the rulers will always be able to keep things going. There have been many moments in recent months when many felt that the system was collapsing. Let's take the examples of the COVID measures or rising gas prices. Again and again, everything was done by our rulers to calm the people down. Whenever resistance arose, the state stepped in, ending the measures or putting a brake on gas prices. That's why I don't believe in a collapse in the economic sense.
OM: Have you ever been to the nationalist village of Jamel in Germany? What did you think of it?
AD: Unfortunately, I have not been to Jamel yet.
OM: Have you visited German nationalist squats like Haus Pirna Montag and Kontrakultur Halle, among others? How do these initiatives affect you? Would it be possible to do something similar in Germany as CasaPound does in Italy?
AD: Unfortunately, the classic squat no longer exists in Germany. All the projects you mentioned now either pay rent or have purchased the properties. In Halle, for example, the house was bought. Haus Montag, as far as I know, has also been purchased.
OM: We live in increasingly dark and chaotic times. Have you ever been forced to use violence, such as in self-defense or to protect a woman?
AD: Self-defense is a right and is important. That's all I can say about it. Everyone should be able to protect his family, his wife, and his children. Just as I see it for comrades, everyone has the duty to stand up for each other. Everyone therefore has the duty to be able to defend himself, as a responsibility to the community.
Kampf der Nibelungen 2015
OM: How do ordinary Germans feel about African and Islamic migration? I know a company director who comes to our town from Germany. I asked him what ordinary Germans say about the Great
Repleacement and crime, and whether it bothers them that they can't criticize immigration and immigrants. He was very surprised. He said that in Germany these would be Nazi ideas. He said that
Germans are enthusiastic about African immigration, even the migration of criminals, and that Angela Merkel had a secret plan to take all the refugees to Germany, after which the Germans will redistribute the refugees to other countries, keeping the hardworking and decent ones there and moving the jihadis and criminals to other European countries. He also said that African immigration is a blessing for Germany and that ordinary people think so, too.
AD: I think you either met a very funny German, or that he was very pessimistic. No German of clear mind welcomes these developments. Even many foreigners – Turks, for example — are against this development. Unfortunately, the Germans have simply become dumb through re-education. In the east of Germany people still march in the streets. In the west, most have given up. African immigration in particular is a huge problem for our country. These people do not know how an advanced society works. Yet, they are let loose on the general public and behave like animals. I would say that the Germans are too cowardly to say this in public, however, lest they be labeled as Nazis.
OM: What do you think of Alternative for Germany (AfD)? Is it better to support the AfD's identitarian wing and in official politics, or is it better to be part of the NPD, Die Rechte, Der Dritte Weg, and so on — the small nationalist parties? And why are there so many nationalist micro-parties in Germany?
AD: I don't think much of the AfD as a general party. Nevertheless, they have achieved the most and are now slowly tearing themselves apart. In Germany, it has unfortunately always been the case that everyone wants to be in charge. That's why there are different currents. There are always attempts to organize people, such as by renaming the NPD as a "Heimat" party that will be more attractive to the masses. My personal opinion is that we must stand together as a German Schicksalsgemeinschaft (community of destiny), no matter under which party or current. In a few years there will only be those who are Germans and those who are not Germans — and then it will be too late.
OM: I am very sympathetic to Generation Identity. How do you rate Identitäre Bewegung (IB)? Is it still active in Germany and Austria?
AD: I think everything is good that advances our idea and our fight for the homeland. I don't think the IB is still active in Germany under that name, but there are other names, and the creative forms of action remain.
OM: What do you see as the future of European nationalism?
AD: Nationalism will always exist, and I hope there will be some movement toward the Right in Europe. There are some good beginnings, and I hope there will be a national jolt in Germany as well.
OM: You are one of the few nationalists who is very much in touch with young people. What do you recommend to young nationalists?
AD: We must never forget that young people are our future. I hope many young people see the need to fight for their homeland and their people as a community. Each European nation is very unique, and this must be preserved. Everyone must stand for this and be ready to sacrifice everything.
OM: How can we influence the young generation towards nationalism? The mainstream is anti-white, Netflix is anti-white, mainstream music is anti-nationalist, and the university environment is anti-white . . .
AD: We need to show the youth that there is a world outside of this bubble. Get off the couch, get out in the streets, whether it's sports, community, or other activities. Youth need to see that we are a tightly-knit group, against the sick zeitgeist of this society. Those who see how our community works will also stay in it and become part of it.
OM: How is it in Germany in relation to censorship, hate speech, and crimethink? Is there any way to fight censorship and being punished for one's opinions?
AD: No. Unfortunately, I don't know any way to fight against these. You just have to be careful in everything you do. Whenever you comment or post something online, there is always someone reading it along with you, so you have to be careful. A certain Mrs. Haverbeck may go to prison, despite being 95 years old, simply because she expressed her opinion. You can't fight against this currently.
OM: Can nationalist concerts be officially organized in Germany, and are they beneficial for the nationalist scene? For example, the music festival Schild und Schwert (Shield and Sword)?
AD: Of course. Such events are always conducive to the movement. They are perfect for meeting comrades from all over Europe and having good times. At the moment there are some concerts in Germany, although unfortunately no longer on a large scale. Because there is repression, no one wants to organize something like this.
OM: What is happening with nationalists not being allowed to travel to other countries to attnd events? Do the police look out for certain people at all the border points? Are there ways to outsmart this bullying?
AD: I can't give away my tricks. There are always possibilities. Besides, there have recently been some good court decisions that can help us. No one should accept a ban without fighting it.
OM: The world has seen videos of the antifa in Germany burning down the center of Hamburg, torching cars and generally making a mess. Can anything be done about it? Is it possible to successfully fight the antifa in Germany? What would you recommend?
AD: I think there will always be a political opponent. I'm not a fan of "banning the antifa"; I think that's silly. We don't want bans. You have to deal with the political opponent yourself. Personally, I think that should times change in our country, the opponent will also give up at some point, in a
natural way. But there will always be opposition.
OM: I know you're a businessman. Is it difficult to do business in Germany? Is Germany friendly to small entrepreneurs? What is the worst thing for a small businessman in Germany?
AD: The worst thing is taxes. Germany is very hostile for smaller entrepreneurs, in my opinion. There is hardly any difference between small and large corporations in terms of taxes. I personally think this is anti-social, and I would like to see a change.
OM: What are the biggest problems for nationalists in Germany?
AD: Besides the considerable repression, it's social isolation. As soon as people hear you are an active nationalist, you are excluded from society — whether you are right or not. Even people from your own close circle (in my case, my father) distance themselves from you and break off contact. The pressure from so-called civil society is so enormous that many do not even dare to go out on the streets with us or otherwise become active.
OM: Is there any way to improve the relationship between nationalists and civil society?
AD: There are certainly things we can improve — but we must assume that the Germans no longer understand anything. Years of reeducation have broken the German people. Any pride we once had has been completely destroyed. It is therefore very hard to find any kind of "pride" left in the population. We can only hope that many people will eventually wake up from their consumerism and total reeducation. A clear mind and a healthy body are a good start for society. I hope we can reach people.
OM: There are many Russians and Ukrainians living in Germany. Are these peoples close in Germany, or is there an ongoing war between them? In fact, there are many nationalities living in Germany. Is
there hatred between them as well — for example, Turks and Syrians, Turks and Kurds, Poles and Russians, and so on?
AD: Personally, I have never really experienced much stress from Russians or Ukrainians. Most of the problems are with the Kurds, Syrians, or Afghans. They take their wars to the streets in Germany. Also, many Lebanese clans are fighting with each other here on our streets.
*  *  *
Counter-Currents has extended special privileges to those who donate $120 or more per year.
First, donor comments will appear immediately instead of waiting in a moderation queue. (People who abuse this privilege will lose it.)
Second, donors will have immediate access to all Counter-Currents posts. Non-donors will find that one post a day, five posts a week will be behind a "Paywall" and will be available to the general public after 30 days.
Third, Paywall members have the ability to edit their comments. 
Fourth, Paywall members can "commission" a yearly article from Counter-Currents. Just send a question that you'd like to have discussed to

[email protected]

. (Obviously, the topics must be suitable to Counter-Currents and its broader project, as well as the interests and expertise of our writers.)
To get full access to all content behind the paywall, sign up here:
Paywall Gift Subscriptions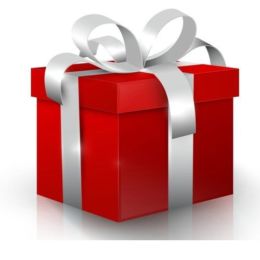 If you are already behind the paywall and want to share the benefits, Counter-Currents also offers paywall gift subscriptions. We need just five things from you:
your payment
the recipient's name
the recipient's email address
your name
your email address
To register, just fill out this form and we will walk you through the payment and registration process. There are a number of different payment options.