Is the Response to the Ohio Train Disaster Anti-White Racism?
Cyan Quinn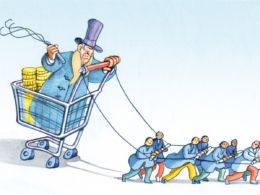 1,439 words
A train carrying vinyl chloride, a toxic chemical used to make plastic pipes, cable coating, and packaging, derailed in East Palestine, Ohio on February 3, spilling five tankers full of the substance. Emergency crews burned the remaining contents to prevent an explosion, prompting an evacuation of over 2,000 residents.
According to a Yahoo News report, creating this chemical burn pit was cheaper than hauling it all away. Attorney John Morgan, who is suing Norfolk Southern over the incident, said, "I'm not sure Norfolk Southern could have come up with a worse plan to address this disaster."
Vinyl chloride when burned produces hydrogen chloride and phosgene. Phosgene is a chemical warfare agent that was used in the First World War that causes lung damage and, with sufficient exposure, asphyxiation, while hydrogen chloride corrodes any tissue it comes into contact with.
But in an article titled "'Chernobyl 2.0'? Ohio Train Derailment Spurs Wild Speculation," the New York Times asserts that "Right-wing commentators have been particularly critical of the response, using the crisis to sow distrust about government agencies and suggest the damage could be irreparable."
Can you really blame anyone for not trusting the government after the botched COVID response over the last three years? Remember when COVID was supposed to be frighteningly deadly, but closing the borders to stop it was racist? Or how the vaccine was 100% safe and effective — then 89%, and then 58%?
Ohio residents are right to question whether the air testing being carried out by Norfolk Southern is actually objective. The railway company was less than forthcoming, and the full list of chemicals involved in the derailment was not released until February 12, nine days following the incident and after local citizens had already returned to their homes and began complaining of a lingering odor, headaches, mysteriously dead chickens, sick pets, and thousands of dead fish.
Meanwhile, the government dawdled. At a town hall meeting on Wednesday, only one representative above the municipal level showed up: Ohio Congressman Bill Johnson. Transportation Secretary Pete Buttigieg and Ohio Governor Mike DeWine were nowhere to be seen. Norfolk Southern declined to attend the meeting, citing "personal safety concerns" although Ohio police say they received no reports of threats.
Joseph Jordan, a pro-white activist and journalist representing political pressure group the National Justice Party, confronted Congressman Johnson about the lack of a federal response to this disaster. Johnson became hostile and said, "You go ask the Governor. He's in Columbus."
In an earlier statement responding to criticism, Johnson said, "No one has asked me to reach out to FEMA."
Only after the town hall meeting did Governor DeWine confirm that any requests for federal assistance had been made. The Federal Emergency Management Agency (FEMA) replied that the area did not qualify, however, since the homes there were still intact.
The EPA states on its website that of February 13, indoor air screenings of 291 homes that were sponsored by Norfolk Southern revealed no vinyl chloride or hydrogen chloride above detectable levels. Regardless, I spoke to an area resident yesterday who told me that "people's chickens are dying, foxes are dying," and that "fish are popping out of the water, dead."
A local woman likewise reported that her chickens had died overnight when officials began the controlled burn. "If it can do that to chickens overnight, what's it going to do to us in 20 years?" she asked.
The big question is: Is the lackluster response to this catastrophe due to general incompetence, mixed messages about public safety, and lack of government trust? Or is it because the politicians realize they won't get diversity points for helping a community that is 93.5% white?
When Jackson, Mississippi's water became undrinkable at the end of August 2022, it took just two days for President Biden to issue a state of emergency and initiate funding emergency protective measures for its citizens. But Jackson is 82.47% black. Biden has so far been silent about Ohio.
As of this writing, Norfolk Southern has increased its payments to each resident who had to temporarily evacuate to $1,000, after having initially offered $25,000 to all the victims — a pittance of $5 per person.
Is it a conspiracy?
My Telegram feed was full of people commenting that this is a conspiracy, and that Ohio residents are living out a real-life version of Netflix's White Noise. (Is this a new form of viral marketing? Netflix, you can mail my check here, thanks.)
The Heritage Foundation posted their own characteristically cringe take, blaming the derailment on Biden opposing the Keystone Pipeline.
Whether a conspiracy or not, it is surely noteworthy that this was the eighth train derailment in the last five years at the same location. In fact, there is an average of 1,704 derailments in the US per year.
The National Transportation Safety Board has yet to make a decision on the derailment's official cause, but a mechanical problem with an axle in one of the 150 cars involved is believed to have been the issue. This axle was seen throwing sparks 20 miles before the derailment, according to CBS.
Norfolk Southern employees reported to CBS that
[w]e shouldn't be running trains that are 150 car lengths long . . . In this case, had the train not been 18,000 tons, it's very likely the effects of the derailment would have been mitigated.
The workers are exhausted, times for car inspections have been drastically cut, and there are no regulations on the size of these trains.
The invisible white working class
The job of railway conductor is still an overwhelmingly white profession at 72.4%. Railway workers overall are 59.5% white.
There are only seven Class 1 railroads that handle all national freight: BNSF Railway Co., Canadian National Railway, Canadian Pacific, CSX Transportation, Kansas City Southern Railway Co., Norfolk Southern, and Union Pacific. All were involved in a recent labor dispute over the complete lack of sick leave and extreme labor shortages.
For example, Norfolk Southern was one of many rail companies that implemented the euphemistically titled program of Precision Schedule Railroading in 2019 to increase efficiency and cut costs. In practice, this was a staff cut of 28% among these seven railroads.
BNSF Railway implemented an attendance policy called "Hi Viz" which required them to be on call 90% of the time, including during the middle of the night, resulting in conductors suffering from extreme fatigue.
The labor unrest culminated in September of last year. A railway strike was narrowly avoided — not due to a compromise between management and labor, but because the Biden administration signed a bill into law which forced workers to accept an agreement that included only one day of sick leave.
The Railway Labor Act grants Congress the right to intervene in any railway or airline strike. Former North Carolina senator Richard Burr and Mississippi Senator Roger Wicker proposed an earlier version of the bill that would force unions to accept a proposal put forward by the Biden administration which would offer workers a 24% pay increase, but included zero sick days. Vermont Senator Bernie Sanders opposed the bill, saying:
We are the only major country on earth that does not guarantee paid sick days. In Germany, workers are entitled to four weeks of paid sick leave at 70% of their salary. In Norway, workers are entitled to one year of paid sick leave at 100% of their salary. In the U.K., workers are entitled up to 28 weeks of paid sick leave. . . . The CEOs of many of these rail companies are enjoying huge compensation packages. For example, last year the CEO of CSX made over $20 million in total compensation while the CEOs of Union Pacific and Norfolk Southern made over $14 million each in total compensation.
Yes, Norfolk Southern's CEO Alan Shaw received over $14 million in total compensation, but rail workers can have only one day of sick leave.
With the exception of Sanders, who emphatically opposed the bill, the white working class in the United States no longer enjoys representation from their politicians, including Democrats like Biden.
We're seeing an emerging invisible class of both white workers and white communities. Diversity, which I've been told is a strength, is also a union-busting tool. According to a Business Insider report, Whole Foods Market maintains a heat map identifying those of their stores which have higher diversity, as they are considered less likely to unionize.
Diversity hurts working Americans and invisible — although supposedly "white privileged" — small communities like East Palestine by dividing the working class' camaraderie and alienating communities from heads of corporations like Alan Shaw and out-of-touch politicians.
To prevent the next East Palestine disaster, we need a capitalist class that puts the national interest before mere profit, stockholders who will emphatically support this double bottom line investing, and a working class that can enjoy a dignified, healthy life.
*  *  *
Counter-Currents has extended special privileges to those who donate $120 or more per year.
First, donor comments will appear immediately instead of waiting in a moderation queue. (People who abuse this privilege will lose it.)
Second, donors will have immediate access to all Counter-Currents posts. Non-donors will find that one post a day, five posts a week will be behind a "Paywall" and will be available to the general public after 30 days.
Third, Paywall members have the ability to edit their comments. 
Fourth, Paywall members can "commission" a yearly article from Counter-Currents. Just send a question that you'd like to have discussed to

[email protected]

. (Obviously, the topics must be suitable to Counter-Currents and its broader project, as well as the interests and expertise of our writers.)
To get full access to all content behind the paywall, sign up here:
Paywall Gift Subscriptions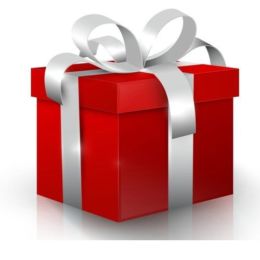 If you are already behind the paywall and want to share the benefits, Counter-Currents also offers paywall gift subscriptions. We need just five things from you:
your payment
the recipient's name
the recipient's email address
your name
your email address
To register, just fill out this form and we will walk you through the payment and registration process. There are a number of different payment options.