The Worst Week Yet:

January 1-7, 2023
Jim Goad
2,636 words
Ali "Scammy Davis, Jr." Alexander: Time-Traveling Father of Dragons
As a primary architect of the entirely unsuccessful "Stop the Steal" movement and now an alleged strategist for Kanye West's 2024 presidential ambitions, Ali Alexander squirms and wiggles like a greasy brown salamander to place himself at the top of whatever high-profile Right-wing political disaster he can helm. Histrionic, grandiose, and absolutely repulsive to behold, he is easily the slimiest and most suspicious character ever to leave a shit stain on these circles.
I will state for the record that I immediately distrust anyone who has ever said or thought anything good about him.
He was born Ali Abdul-Razaq Akbar to a Negro mother and an Arab deadbeat father and only started using the fake surname "Alexander" a few years ago, long after unsubstantiated rumors emerged of him having sordid affairs with high-ranking male GOP operatives.
Like turds in a gas-station toilet, all sorts of repellent rumors swirl about Alexander's personal life. Without diving into the malodorous specifics, suffice it to say that I've never heard Ali Alexander stand accused of having sex with a woman. Take one look at him and tell me he's not gayer than a festive sprig of mistletoe pinned to a red velvet vest on a frosty winter's morn.
Way back in 2007 and 2008, when Akbar was still going by his birth name, he was convicted of credit-card abuse and felony property theft. In his later years, though, his moral posturing has swollen to the point where it's a hemorrhoid ready to pop.
He has a documented history of anti-white rhetoric. Back when he was allegedly milking "Stop the Steal" for personal donations, he infamously snorted, "If the hillbillies make up all the ideas, we're going to lose the country."
His latest public feud is with Georgia Congresswoman Marjorie Taylor Greene, whom he refers to as a "trailer park hoodrat." Now, Marjorie Taylor Greene is a different kind of idiot than Ali Alexander, but she's an idiot nonetheless. The two attention whores were clashing like stag beetles over the recent Speaker of the House drama.
The convicted felon and rumored sexual deviant recently insinuated that he has information on Greene that could lead to her criminal conviction and subsequent removal from Congress:
I will not suffer this harlot. I will not be taught vows and loyalty, commitment from a whore! You have got me mistaken for some damn fool, and a fool, Ali Alexander has never been called.
Ali Alexander, a fool I am calling you. You, I am calling a fool. Calling you a fool, I am. Is it a fool that I am calling you? Yes. Yes, it is.
Only a fool would vituperate thusly:
You cannot kill me and separate me from my movement. I am the father of dragons. The father of dragons. I red-pill celebrities, I create nationwide movements, I make members of Congress shake, and I'm telling you, if that muscle bitch mentions my name in a neutral way, I will pluck her from Congress. So now I just want everyone — everyone in the world to dare me. Just dare me, because for the first time in a 15-year career, I owe no one nothing. Nothing. And I have access to everything. They thought that they could contain my power levels. I am playing dumb. I am playing crazy a lot like Jesus did. People will come to learn the truth, and frankly that's what I need to crucify me. That's why you're going to see both sides come together to try to crucify me. Here's the difference. Here's the difference: Jesus was a carpenter, and I've got a motherfucking machine gun. These motherfuckers thought I was talking to them. I was talking to the future because I'm a fucking time traveler. I wasn't talking to the fucking committee. They're dead. They're like, whoosh, you know? These people died a while ago. I came back in time to talk to dead people, you know? So, you know, here I am, talking to the future, and people don't, they didn't even realize, I knew how to talk into the transcript. I knew how to talk into the transcript. I knew when to talk over them. I knew when it would frustrate the court reporter, I knew when not to talk over, I knew when to wait, I knew when to say something they thought that they could lick their lips on and then finish the sentence with "I don't know" or "That's the best of my recollection" or [unintelligible] I don't know, but thinking about it, if I had to form an opinion today, it would be BRRRRR RAT TAT TAT TAT BOW BOW BOW BOW BOOM.
His queeny babbling appears to be at least tangentially related to the fact that he spoke with the January 6 Committee.
Maybe it's drug-related.
Perchance it's premature male menopause.
Or maybe this is him at his very essence.
Black Writer Says Americans Only Watch Football to See Blacks Injure One Another
As of this writing, the National Football League's (NFL) regular season has concluded, and the playoffs start next week. On last week's episode of Monday Night Football featuring playoff contenders the Buffalo Bills against the Cincinnati Bengals, the game was halted in the second quarter when Buffalo safety Damar Hamlin suddenly collapsed to the ground and went into cardiac arrest after making a tackle.
After an eternity of several minutes spent where shocked players surrounded Hamlin and prayed for him, the ailing safety was carted away to the hospital. The game was canceled, and later in the week the NFL declared that it would not be resumed. All coverage of the story was intensely somber and respectful of the fact that Hamlin appeared to have almost died on the field.
But of course some black-power crybaby had to come and stink up the place with his own misplaced sense of victimization. A certain "Martenzie Johnson," who for some reason appears to be unashamed of the fact that not only is he black, his name is "Martenzie," penned an essay titled "The racial makeup of the NFL is why the games go on":
Professional football consists mostly of Black [sic] bodies running full steam into one another. So, a bit of dehumanization and exploitation has to happen in order for the viewing public — which is in the millions for every single NFL broadcast — to be able to tolerate this constant series of car crashes on Sundays. . . . There are centuries of history of Black [sic] Americans being dehumanized and exploited, so that doesn't take much effort. . . .  We see this all the time, which is why Black [sic] players beating the hell out of each other each week isn't hard for viewers to stomach. And that's why it will be business as usual when this weekend's slate of NFL games gets here. Black pain and death are the foundation of this country; Black [sic] trauma is just a day that ends in -y.
I don't know of any days that end in a dash symbol and the letter "y," but I'm not going to quibble. But what prissy levels of self-pity are required for one to believe that any of what Johnson wrote is true?
In the real world — which is not a world where black people are equal, nor where any group is equal to any other group — the only time an NFL player actually died on the field during a game was in 1971, when Detroit Lions wide receiver Chuck Hughes dropped dead and was carted away. The game continued. Oh, and Chuck Hughes was white.
If I want to see blacks injuring and killing one another, I'll simply drive down any Martin Luther King, Jr. Boulevard in any American city.
It's the same old whimpering bullshit about modern slave markets, and so on. Mistah Martenzie would have us believe that Mistah Damar is "exploited" even though his salary this year was nearly a million dollars.
Johnson even insinuates that there's a malevolent conspiracy to place mostly white players at positions such as quarterback and punter, where there is less of a statistical likelihood that they'll suffer a concussion. Did he ever pause to consider that maybe Black Men Can't Punt? As far as I know, there is no conspiracy to keep black men out of relatively safe professions such as physics and calculus. But I'd bet that Damar Hamlin would have trouble spelling words such as "physics" and "calculus," much less mastering those disciplines.
Blacks have 99 problems, but excess intelligence is not one of them. If we could all merely accept the fact that they're dumb, peace may at last reign throughout the land.
Jewish Teens Desecrate Christian Cemetery in Jerusalem
As everyone knows, Jews are treated unfairly in the media — unfairly WELL!
Until last week, I had never heard of the phenomenon of "price-tag attacks" in Israel, which got their name because they were initially intended to "exact a price from local Palestinians or from the Israeli security forces for any action taken against their settlement enterprise" and were executed primarily by "fundamentalist Israeli youths against Palestinians in the West Bank."
But apparently for at least the past 15 years, the term "price-tag attack" has also been used to describe a wave of criminal acts perpetrated by kosher hooligans and intended to exact a price on any Christians or Muslims who dare to occupy God's Chosen Country. Such acts of ritual desecration are "often accompanied by hate graffiti."
At least 15 years? Why did I only find out about this yesterday?
Israeli police have arrested two male teens aged 14 and 18, "both residents of central Israel," in connection with the destruction of about 30 graves at the Protestant Cemetery on Mount Zion in Jerusalem. Surveillance footage of the vandalism depicts the two suspects "wearing Jewish skullcaps and tzitzit, the knotted ritual fringes worn by observant Jews — breaking into the cemetery, knocking over stone crosses and smashing and stomping on tombstones, leaving a trail of debris and broken headstones."
This was a completely douchey thing to do. What a pair of schmucks. Jews wouldn't like if people did this to a Jewish cemetery. Get it together, Jews.
White Wife, Apparently Shitfaced Drunk, Tells a Group of Black Men That Her Husband Called Them Niggers
Whenever I hear about anything TikTok-related, I automatically assume that everyone involved is an idiot, and I am never wrong.
A pair of TikTok videos (1, 2) posted on January 3 went viral last week. They depict Caucasian vaginal malice and racial disloyalty in full malignant bloom. On a rainy night in New York City, a white wife drunkenly accuses her husband of calling a group of black men "niggers." Her meek and mopey hubby seems to be concerned with her well-being, because she's acting loud and belligerently on a city street at night and seems to have had more than her fair share of alcohol.
Since the videos begin in media res, it's hard to piece together what actually was going on between these two before the filming started, but she seems drunk and hysterical, while he doesn't. I would bet anything that the source of their argument had nothing to do with her husband referring to the nearby group of Negro gents as "niggers" and that she only used it as a Hail Mary pass to win an argument she was losing.
The footage shows the man meekly walking by the group of young black men, including whomever it is who decided to record the kerfuffle. His wife follows behind him, screaming, "Tell them what you called them!" When he refuses to drop another N-bomb, she howls, "Give me my fucking purse, you fucking piece of shit." For whatever dumb reason, he still seems legitimately concerned with his drunken wife's safety and says, "But you need to be safe. You're not doing this."
She then tells the crowd that he called them "niggers." One of the male Negroes asks her if she wants them to beat him up. She seems unconcerned. She's already fed him to the jackals. "I will never protect him. He's a piece of shit. He thinks he is entitled."
What a horrible woman. What an awful wife. She's the entitled one in the equation — as are the urban primates who society thinks are entitled to physically attack anyone who says The Word That Shall Never Be Said. He needs to divorce her right now and then go on some Icelandic dating site to find a suitable mate.
White Portlanders Start Shoving Toddlers and Biting Off People's Faces on Public Transit
In 1994, when I moved to Portland after spending seven years in the throbbing urban headache that is Los Angeles, I used to joke that Portland wasn't even a city, it was more like a Swiss village. It was truly an idyllic place back then. The city gradually came to house more Leftist fanatics per square mile than anywhere on Earth. But it was only until 2020, when the State of Oregon decriminalized the possession of small amounts of all illicit drugs, that I started hearing stories about white people shoving toddlers onto train tracks and eating people's faces. Those are things you expect black people from Florida to do.
As 2022 drew to a close, surveillance cameras from a MAX train platform in Portland showed a woman shoving a three-year-old female toddler onto the train tracks. According to a statement from Multnomah County District Attorney Mike Schmidt, "The child landed face-first onto the metal rail and rocks before being quickly rescued from the train tracks." The three-year-old subsequently reported a "severe headache" but otherwise appears to be in stable condition. Only time will tell whether she will endure lingering cognitive impairments, but one would assume that she'll be left with at least a smidgen of PTSD. Police arrested a 32-year-old white woman named Brianna Lace Workman in connection with the attack.
Less than a week later, at another MAX train platform in the Portland suburb of Gresham, police arrested a 25-year old white man named Koryn Kraemer shortly after 2 AM. Kraemer, who allegedly had chewed off the ear of a 78-year-old man and gnawed on his face to the point where his skull was exposed, reportedly thanked the police for rescuing him from a killer robot. He was able to tell that the elderly victim was a killer robot because of the way he smelled. Kraemer also allegedly told police that he'd imbibed cannabis, alcohol, and fentanyl before defending himself against the killer robot.
Leaving that town in 2005 was one of the wisest things I've ever done.
Machete-Wielding Black Man Hacks White Woman to Death at Ohio Dollar Tree Store
Keris Riebel was a 22-year-old white woman who'd recently graduated from college with a degree in Human Resources. She got married in October 2022 and planned to have a family with her husband. But despite her aspirations, the best she could manage in Upper Sandusky, Ohio was a job as a clerk at a Dollar Tree store.
According to police, on New Year's Day a 27-year-old black man named Bethel Bekele walked into the Dollar Tree store and hacked Ms. Riebel to death with a machete. She was declared dead at the scene. Bekele was apprehended a mile away. The pair were seemingly unfamiliar with one another.
Walking into a low-rent store and randomly hacking someone to death seems like a really horrible thing to do. And it seems as if one would have heard more about this in the press.
Maybe it's not a big story because it's business as usual. Maybe the alleged anti-black "hate crimes" make the news because they're statistical anomalies, sort of like man-bites-dog stories.
Maybe there was no motive. Maybe this is just the way things will be now.

*  *  *
Counter-Currents has extended special privileges to those who donate $120 or more per year.
First, donor comments will appear immediately instead of waiting in a moderation queue. (People who abuse this privilege will lose it.)
Second, donors will have immediate access to all Counter-Currents posts. Non-donors will find that one post a day, five posts a week will be behind a "Paywall" and will be available to the general public after 30 days.
Third, Paywall members have the ability to edit their comments. 
Fourth, Paywall members can "commission" a yearly article from Counter-Currents. Just send a question that you'd like to have discussed to

[email protected]

. (Obviously, the topics must be suitable to Counter-Currents and its broader project, as well as the interests and expertise of our writers.)
To get full access to all content behind the paywall, sign up here:
Paywall Gift Subscriptions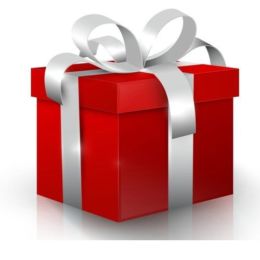 If you are already behind the paywall and want to share the benefits, Counter-Currents also offers paywall gift subscriptions. We need just five things from you:
your payment
the recipient's name
the recipient's email address
your name
your email address
To register, just fill out this form and we will walk you through the payment and registration process. There are a number of different payment options.
Enjoyed this article?
Be the first to leave a tip in the jar!