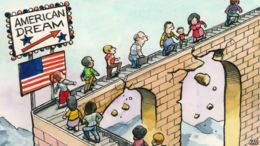 3,527 words
First the good news: 2022 is over. Now the bad news: 2023 is just beginning.
I am an incurably irascible person who wrote roughly 100 articles for Counter-Currents last year. Poring over them, I hand-picked 22 events that irritated me to the point where I became re-irritated reading about them again. This list is by no means intended to be definitive or objective. These are merely the people and incidents that rubbed me the wrong way so strongly last year that I developed a rash.
Although the actual worst thing that happened last year was the launching of World War III over in Ukraine, that's such an ominous development that I am at least temporarily unable to make light of it.
Instead, this is a countdown, in ascending order of annoyance, of humans being stupidly human all in the name of politics. It may seem as if I went especially hard on the blacks and the gays, but it's not my fault that they misbehaved so much last year.
22. Herschel Walker Attempts to Make Americans Gorillas Again
Herschel Walker is impressively dumb even for a black person. If you ever want to make a black person look intelligent, put them in the same room with Herschel Walker. He's so dumb, it's almost a superpower. After a stellar career as a college football running back and a largely undistinguished stint in the NFL, the Georgia-born Walker should have found himself a tin cup and gotten a decent job as an organ grinder's assistant. Instead, at Donald Trump's urging, he decided to run for the US Senate, despite a long record of violent incidents and death threats that he tried to explain away with a "dissociative identity disorder" diagnosis. On the campaign trail, he shat out a string of legendary flubs such as the idea that when trans kids go to heaven, Jesus won't be able to identify them. He also told a crowd in McDonough, Georgia that after watching a horror movie, he decided that he wanted to become a werewolf rather than a vampire. He is living, breathing, drooling evidence that the Republican Party might be as dumb as Herschel Walker.
21. Portland Antifa Loudmouth Accused of Vandalizing Synagogue and Mosque
Mike Bivins was a Portland-based and antifa-sympathetic "journalist/activist," which is a nice way of saying he was "not really a journalist at all," because true journalism is the antithesis of activism. He made a name for himself fighting "hate" and "anti-Semitism" up until the point late last spring where he was arrested and charged with vandalizing both a synagogue and a mosque in Portland. Back when he was reppin' Portland's unhinged far Left, he made a point of harassing me, so I take tremendous glee in his self-inflicted downfall.
20. The Unstable Non-binary Nuclear-Waste Luggage Thief
I'm not sure who came up with the preposterous idea that it's somehow important to have a "non-binary" government-appointed nuclear-waste manager, but I'd like to smack them upside the head with a plutonium brick. Sam Brinton looks like Matt Damon if he'd shaved his head, put on a dress, and guzzled sperm non-stop for 30 years. As of this writing, he is facing felony charges for two separate incidents, one in Minnesota and the other in Nevada, of brazenly stealing someone else's luggage and sashaying away with it. I still don't care what people do with their genitals so long as I'm not forced to watch or smell it. But in the same spirit of fair-mindedness and equity, I don't feel that highly unstable people should be allowed anywhere near nuclear waste.
19. Gay Filmmaker Acts Like a Complete Fag When His Super-Gay Movie Bombs
Billy Eichner is a charmless and unfunny gay comedian who is neither comical nor happy. Like black and female and gay entertainers, his entire shtick revolves around his social identity because he doesn't really have any original material. After Universal Studios doled out $50 million to make and promote his stink bomb of a rom-com called Bros, the film failed to gross even $5 million on its opening weekend, whereupon Eichner blamed "straight people . . . in certain parts of the country" and "homophobic weirdos" for the flop. There's a crucial difference between homosexuality and faggotry, and Billy Eichner is not merely a homosexual.
18. Woman Who Fed Sperm-Laced Cupcakes to Schoolkids Claims Her Husband is "The Real Monster"
Even though we live in a patriarchy, men accused of crimes are twice as likely to be convicted as women accused of the same crimes, and their sentences are 63% longer than those of women who get convicted of the same crimes. It's a bitter running joke among convicts that once your female criminal partner gets arrested, she will start crying, claim you abused her, and try to get you locked up while she opts for counseling and possibly a few hours of community service. Louisiana schoolteacher Cynthia Perkins wound up plea-bargaining to a whopping 41 years in prison for assisting her husband Dennis in sexually assaulting a minor, filming a minor as they bathed, and TWICE feeding her students cupcakes into which she'd mixed her husband's sperm. Even though she was complicit in all these acts, she has agreed to testify against her husband, because he was the "mastermind" behind the crimes. According to her lawyer, although "it's not about shifting blame . . . she looks forward to going after the real monster." What a monstrous thing for her to do.
17. Asian Woman Feels "Butchered Into Pieces" Because People Find Asian Women Sexy
Elaine Hsieh Chou is a less-than-average-looking Asian woman who doesn't know when to shut up and take a compliment. She wrote an entire freakin' article for Vanity Fair complaining about the fact that many non-Asians find Asian women to be attractive. She griped about an Amy Schumer joke alleging that slant-eyed ladies have tight vaginas, calling it "a lie that exotifies, others, and butchers us into pieces," all while peppering her little whine-fest with palpably anti-white comments about "achingly mediocre white men" and "a white nerd who finally gets laid." I hope that I can alleviate some of her deep-seated pain by announcing that I wouldn't fuck her with a three-inch Asian dick.
16. Mentally Handicapped Homo-Bashing Right-Wing Influencer Turns Out to Be a Homo
Plenty of people find homosexuality absolutely repulsive — which is why they try not to think about it or to talk about it all the time. Who has the time to let their minds marinate in things they find disgusting? But then there's a certain creepy subset of those who never shut up about fags in a transparent attempt to deflect suspicion from their own highly suspect proclivities. I wrote a whole comic book about these types. Jesse Lee Peterson is a black fag-bashing preacher who may be able to peel bananas with his own feet unassisted, but I doubt he can spell his own name without help. A 26-minute documentary called Amazing Disgrace trots out a series of Peterson's male associates who claim he used his status as a high-profile Man of God to seduce them into acts that the Holy Bible explicitly condemns. It was the funniest movie of 2022 and deserves an Oscar for Best Documentary.
15. Mulatto Girl Trashes White Dad at His Funeral
Although Barack Obama and Colin Kaepernick are both half-breeds who were raised almost entirely by white people, they dishonored their Caucasian progenitors by identifying exclusively and radically as black upon reaching adulthood. Same goes for an unnamed light-skinned ingrate who goes by the social media handle "saginthesunforever" and refers to herself as a "black supremacist." This mulatto ingrate decided that her white father's funeral ceremony would be a good time to tell her recently passed-away pappy that "I still don't miss you . . . what you are is a racist, misogynistic, xenophobic, Trump-loving, cis, straight white man . . . who is the paradigm of white supremacy." I feel sorry for her father, because she makes him sound like such a cool guy.
14. Black Puddle-Jumper Blames White Supremacy for His Broken Foot
When I first mentioned Gordon J. Ebanks back in February 2022, there existed at least one picture of the nerdy light-skinned black Harvard student, but even that is now gone. He had written an essay for The Harvard Crimson titled "White Supremacy and My Broken Bones" in which he reminisced about taking a walk in a snowstorm and how he "broke one of the bones in my feet jumping over a particularly large puddle." But he blamed the fact that he didn't immediately seek medical care not on his race's legendary laziness, but on "white supremacy." He even dragged the Tuskegee Experiment and slave-drivers' whips into the discussion. But he unwittingly made himself a voice for racial equity by proving that it's not only white men who can't jump.
13. The Scourge of Racist Theme-Park Mascots
It's time we started talking about black fragility. The summer of 2022 was chock-full of black parents falsely accusing theme-park mascots of racially snubbing their children again and again and again and again and again and again and again and again. I've watched all the videos of alleged maltreatment and sadly must conclude that none of them seem to be legitimate evidence of racial animus. I think it'd be HILARIOUS if there were actually racist theme-park mascots liberally dropping N-bombs at children, but life these days often finds cruel ways of denying us the laughter we so desperately need.
12. The Unquenchable Black Desire to Be Lynched
In what might be the most shamelessly tacky campaign ad in world history, Kentucky Democrat Charles Booker — who lives in a state that is only 8% black, and where the last two lynchings were both recorded over 50 years ago, with one black victim and one white victim — filmed himself with a noose around his neck Jussie Smollett-style and sanctimoniously implying that if Kentuckians didn't select him for the US Senate over the notorious coon-hater Rand Paul, the state would be drowned in a tsunami of anti-black lynching. Now, I'm not implying that Charles Booker has ever raped a white woman, but it is statistically far more likely for that to have happened than for anyone to bother grabbin' a hangin' rope and stringin' him from a tree. And if he ever does get murdered, it's far more likely that his killer would be a brother from another mother.
11. Will Smith Shows His True Color
Despite no discernible acting talent, Will Smith became one of Hollywood's highest-paid actors due to his non-threatening mien, his giant floppy ears, and his goobery face. He convinced Middle Americans that there wasn't a Birth of the Nation-level Negro rapist lurking beneath his sappy demeanor. And for all I know, he may not be a rapist, but he did commit an act of black-on-black violence when he smacked comedian Chris Rock in the face at the Academy Awards after Rock had made a harmless joke about Smith's bald wife. It would have been infinitely more honorable if Smith had smacked his bald wife in the face for openly humiliating him by sleeping with younger men, including the friend of Smith's gay son Jaden. Smith's attempts to redeem himself by filming an apology video fell on deaf ears as millions of former white fans likely wondered to themselves, "Maybe they are all savages at the end of the day."
10. Police and Press Blame Murdered Jogger for Recklessly Jogging
Although Ahmaud Arbery clearly hadn't been jogging on that fateful day when three white Georgia vigilantes chased him down for suspected trespassing and he made the decision to attempt wresting a shotgun out of one of their hands, the media and court system mostly ran with the "jogging" lie and placed the blame squarely on the white men. But after the corpse of a white schoolteacher and mother of two named Eliza Fletcher was found decaying in some high grass in a bad Memphis neighborhood and a black man named Cleotha "Pookie" Abston was arrested on suspicion of beating, raping, murdering, and attempting to set Fletcher on fire after abducting her during her early morning jog, both the police and The New York Times scolded her for jogging at a place and time that were clearly unsafe.
9. Lesbian Lori Lightfoot's Lengthy Lingam
Chicago is a once-great city whose current mayor is a balding black lesbian with bulging eyes who has allowed black crime to run amok in her town and infamously declared that she would only permit one-on-one interviews with non-white reporters. According to a defamation lawsuit filed by Italian-Americans, during a squabble over a Christmas Columbus statue, Lightfoot screamed at them:
Get that fucking statue back before noon tomorrow or I am going to have you fired. . . . You are out there measuring your dicks with the Italians seeing who's got the biggest dick. . . . My dick is bigger than yours and the Italians, I have the biggest dick in Chicago.
I am not contesting the veracity of her statement because I have no doubt that it's true. But I will never forgive her for the image she sadistically implanted in my weary and vulnerable mind.
8. Planned Obsolescence for the Working Class
Although I believe automation is inevitable and possibly the most ominous social issue facing us all, I don't quite cotton to Transhumanist Space Jews such as Yuval Noah Harari gleefully rubbing his Martian antennae in anticipation of such an inevitability. In a podcast interview, Harari gloated that
[w]e just don't need the vast majority of the population because the future is about developing more and more sophisticated technology like artificial intelligence, bioengineering, most people don't contribute anything to that except perhaps for their data. And whatever people are doing that is useful, these technologies will increasingly make redundant and will make it possible to replace the people.
Hmm. Who is this "we" of which he speaks, and why do they seek to "replace the people"?
7. Unseemly Displays of Public Repentance Among Formerly Edgy Entertainers
In 2021 I wrote about how musician and record producer Steve Albini — who formerly helmed bands such as Rapeman and Run, Nigger, Run — felt the need to publicly apologize for not properly admitting his white-male privilege, or some other bullshit announcement of having "evolved" rather than "conformed." This year I wrote about how comedian Patton Oswalt, whom I've known since the early '90s, apologized to the International Transgender Mafia for posing for a picture with Dave Chappelle, who committed the modern heresy of saying that men are men and women are women. Patton even posted a photo of himself mulling over how to properly publicly repent. He also wrote about how he's "been carrying a LOT of guilt about friends I've cut off, who had views with which I couldn't agree . . . did I and others cutting them off make them dig their heels in deeper, fuel their ignorance with a nitro-boost of resentment and spite?" Imagine how haughtily sheltered you'd have to be to accuse "friends" of "ignorance" when they simply disagree with you — and probably because they understand sexual dimorphism and basic human biology better than you do.
6. Diaper-Wearing Black Toddlers Assault Police Officers
If there's one spectacle from 2022 that deserves the caption "This country is doomed" more than any other, it's a 30-second clip of barely-clothed black toddlers in St. Paul, Minnesota harassing a pair of cops — one black, one white — who were attempting to deliver a warrant for murder. A dreadlocked three-year-old boy, barefoot and wearing only underwear, is shown shoving the police and shouting "Shut up, bitch!", "Shut the fuck up!", and accusing one of the officers of wearing "ugly-ass shoes." I first started hearing about "crack babies" in the 1980s. Apparently the "crack great-grandchildren" are even worse. In another few generations, they'll be delivering murder warrants directly to three-year-olds.
5. Bird-Faced Treasury Secretary Blames the Peasants for Inflation
As former Federal Reserve Chairman and current US Treasury Secretary, the physically and morally repulsive Janet Yellen is probably more responsible for the US economy's sad state than any other living being. When the former comedian and current regime slave Steven Colbert asked her about inflation on his show, Yellen did not blame the Federal Reserve's shameless printing of $13 trillion in worthless dollar bills in 2021 alone. Neither did she blame the government's business-ruining COVID lockdowns. Or Biden's war on fossil fuels. Or the establishment's hard-on to get the US involved in the Ukraine/Russia war. Instead, she blamed Joe and Jane Six-Pack for "splurging" on items such as grills and office equipment. If hating her is wrong, I don't want to be right.
4. Spiteful Dyke Accused of Removing Children from Their Families after Being Sexually Rejected by More Than 40 Moms
As I've said previously, I have never cared what someone wants to do with their genitals in the privacy of their own home so long as I'm not forced to watch or smell it. But when you start messing with someone's children, you deserve all the hell that comes your way. Robin Niceta was employed as a child-protective worker in Aurora, Colorado, but is now being sued in a class-action lawsuit by women who claim that after they spurned her lesbian come-ons, she did everything within her power to falsely accuse them of sexually abusing their children in the hopes of having their kids placed in state foster care.
3. White Parents Who Make a Point of Publicly Forgiving Their Children's Killers
Remember Mollie Tibbetts, the Iowa woman who was murdered by an illegal alien and whose father called Donald Trump — rather than his daughter's murderer — "despicable" for making a political point out of her murder? Or what about Amy Biehl, a white anti-apartheid activist in South Africa who was stabbed to death by a black mob and whose father eventually befriended her killers? Well, apparently it's a trend. In 2019, after a black thug who'd said he went to the Mall of America in Bloomington, Minnesota looking for someone to kill tossed her five-year-old son Landen over a third-story balcony railing, leading to such significant injuries that the boy spent four months in the hospital, Kari Landen and her husband both had statements read in court emphasizing that they refused to hate the black man who tried to murder their child. Hoffman appeared on Good Morning America in 2022 reiterating that her faith in God forbade her from succumbing to hatred.
In suburban Atlanta, after two black teens murdered a white high-school football star named Elijah Dewitt, the victim's father and girlfriend rushed to tell the press that they would not allow themselves to feel hatred toward Elijah's killers.
I hate these people even more than I hate the people who killed, or at least tried to kill, their kids.
2. Mass Chimpouts at Public Eateries
Black people. You can't take them anywhere nice.
If you fail to provide them with a steak at Golden Corral because you've run out of steak, they may start throwing chairs. If you dare to ask them to pay for their French fry sauce, they may smash your little diner to pieces. If you disrespect them after they complain their McDonald's French fries are too cold, they may get your son to shoot you. If you do nothing more than slurp on your Wendy's milkshake, they may murder you with one punch. If you mess up their drive-thru order at Wendy's, they may shoot you. Same goes if you accidentally run out of corn at KFC. If you decide to let them have a birthday party at Chuck E. Cheese's, it may turn into an extended family brawl. If you complain about your food at Ruth's Chris Steak House, they may stab you in the back with a steak knife. And if a group of blacks decide to bully another black at a McDonald's, he may pull out an axe and start swinging. The contagion has even spread to England.
When did we decide it was a good idea to allow these people to eat?
1. The Ongoing Ritual Destruction of My Hometown
I am undeniably white by birth, but culturally, I identify as Philadelphian more than anything else. I spent my first 24 years in the city's greater metro area and still carry an indelible fondness for cheese steaks and hoagies and the city's awfully corrosive accent and the residents' crass humor and the human legend known as Frank Rizzo. It is a transplendently ugly place.
That's why it breaks my heart to read of all the unprovoked black-on-white attacks such as the man who was left with a brain bleed after a "group of teens" jumped him. It pains me to read about the woman who was shot in the head by a black male who was furious after being ejected from a bar for causing a ruckus. It hurts to see the perennial weekend cruising strip of South Street destroyed by black gang violence. It's infuriating to behold the local institution of Wawa convenience stores being destroyed by rampaging vibrants. It's depressing to see the Kensington neighborhood, once a bastion of the white working class, become a multicultural open-air junkie burial ground. Things have gotten so bad that there's a gas station in North Philly that's now watched by armed guards.
I'm hoping that 2023 won't be even worse, but I'm not holding my breath.

*  *  *
Counter-Currents has extended special privileges to those who donate $120 or more per year.
First, donor comments will appear immediately instead of waiting in a moderation queue. (People who abuse this privilege will lose it.)
Second, donors will have immediate access to all Counter-Currents posts. Non-donors will find that one post a day, five posts a week will be behind a "Paywall" and will be available to the general public after 30 days.
Third, Paywall members have the ability to edit their comments. 
Fourth, Paywall members can "commission" a yearly article from Counter-Currents. Just send a question that you'd like to have discussed to

[email protected]

. (Obviously, the topics must be suitable to Counter-Currents and its broader project, as well as the interests and expertise of our writers.)
To get full access to all content behind the paywall, sign up here:
Paywall Gift Subscriptions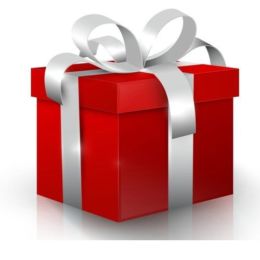 If you are already behind the paywall and want to share the benefits, Counter-Currents also offers paywall gift subscriptions. We need just five things from you:
your payment
the recipient's name
the recipient's email address
your name
your email address
To register, just fill out this form and we will walk you through the payment and registration process. There are a number of different payment options.
Enjoyed this article?
Be the first to leave a tip in the jar!