The Counter-Currents 2022 Fundraiser
No Great Men are Coming to Save Us
Nicholas R. Jeelvy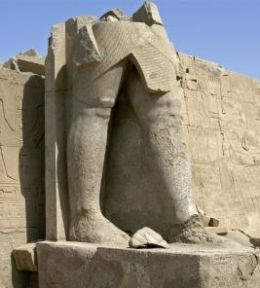 1,351 words
This year, Counter-Currents aims to raise $300,000. We now have $232,058.06, which puts us 77% of the way there. Thank you, everyone who has donated so far. We are going to need a Christmas miracle to get the remaining $67,941.94. So if you have not donated yet, time is of the essence. Full information on how to give appears below. But before that is this important message from Nick Jeelvy. — Greg Johnson
Elon Musk has announced that he is stepping down as CEO of Twitter after posting a public poll on the platform as to whether he should or not. There have been speculations as to whom he will nominate as his successor, with two names being prominent: Blake Masters and Jared Kushner. Suffice to say that if the latter turns out to be the case, it will prove once and for all that Elon Musk is an enemy of nationalism and is to be treated with the appropriate hostility.
This development comes on the heels of Donald Trump issuing a collection of NFT trading cards, which include images of himself in a superhero outfit while standing in a wrestling ring. The release of these NFTs marks a new low both in cringe and greed for the former US President.
Finally, it would appear that some of the energy has gone out of Kanye West after exiting the news cycle following his bombshell interview with Alex Jones. While you never know with Ye, and he has a way of coming back from seemingly debilitating debacles, there definitely seems to be a lull in the euphoria. So, now what?
The last two months of 2022 may prove to be the time when hope for the Great Man to come and rescue us from our predicament died. Hopes of a popular uprising were dashed after the system adapted to the populist victories of 2016 and counterattacked with a mixture of delaying, subversion, censorship, and outright election fraud in order to check this movement and prevent the rise of even more serious identitarian politics. The populist wave having been defeated, many started to put their hope in the idea of the Great Man: a world-historical figure, a Caesar, who would sweep the current ruling class aside and institute a brave new age of . . . Well, nobody was quite sure, but everyone was vaguely confident that the Great Man would bring about something resembling the vision they had for the future. It's always like that with those elusive great men: They are many things to many people, especially if they're yet to come.
It's hard to answer the question of why the Great Man myth persists. Personally, I believe that it is one of those eminently useful fictions that keep a society trucking along. People need to believe that a great and noble-hearted lion marches at the head of the column. This belief makes sure they suffer every hardship and shoulder any burden, because they have supreme confidence that the Great Leader — through his great strength, wisdom, and sexual prowess — will see them through any challenge. People like to think their leaders have a plan, a vision, and a good grip on the situation. The myth of the Great Man, who forges the chaos of the world into something resembling order, like Marduk fashioning the world from Tiamat's bones, is a great succor and motivator for men.
The people cannot — and most definitely do not need to — understand that this supposed Great Man is merely the head, or perhaps figurehead, of a clique of men who rule, and that this clique or the man at its head is not particularly or especially great. Oh, they're usually clever, having discipline and presence of mind, and will probably not turn the community they lead into a sow's ear (most of the time, at least), but they're usually not exceptional or in any way impressive. I suspect that if the people knew how dreadfully banal and ordinary those comprising the elite are, they'd revolt in an instant. Caesar looks like a Great Man from across the Forum, but from up close he is just a man, bald and insecure about it, sometimes given to fits, marred by power-lust, naïveté, and overconfidence — and prone to expiring when stabbed.
But I'm not here to deconstruct the Great Man thesis. Even if it is false, people may need to believe in it. And who knows, maybe a Great Man will pop up one of these days and lead us all to glorious victory. I'll keep an open mind. In the meantime, however, we have business to attend to. We have institutions to create, we have strategies to develop, and we have networks of contacts and influence to establish. We have conversations to lead, vocabulary to develop, culture to cultivate, and dreams to weave. All of these things have to be done absent the wise leadership of a Great Man. For the time being, we'll have to content ourselves with the fine men and women of Counter-Currents and allied organizations — people who show up and do their utmost, every day for years, to make the survival of the white race their business. These people work tirelessly at their desks, chatting around the proverbial water cooler, exploring ideas and methodologies of coalition-building and political operations, illuminating and elucidating that which is indispensably white about culture, and holding up a mirror to the world so that it may see how much it owes to the white race and how impoverished it'd be without it. They also hold up the same mirror to the self-hating white man so that he may see how indispensable he is. It's not quite as glamorous as Caesar imposing his terrible will on those refractory Gauls, but it is a thing of beauty in its own right.
I have a vision to share with you. It is what you've seen from Counter-Currents thus far, but at scale: much bigger and vaster than anything that has been tried before in White Nationalism. It will transform what has hitherto been the proverbial university of the Dissident Right into the actual university of the Dissident Right, but also become so much more than that. We shall have a salon for our learned discourse, a treasure-trove library of learning both ancient and modern, a gallery of visual art kept safe from our enemies' insidious reach, a place for children to learn, a place for elders to teach, a great war room for the map junkies and grand strategists, and a gymnasium fit for the gods. Close your eyes and you're already there. You're in the Savitri Devi Memorial Garden, and there, amidst the flourishing of carefully-trimmed nature, Collin Cleary is giving a lecture on Heideggerian metaphysics, walking along with his students in true Aristotelian fashion. A few steps away is the notorious Answeratorium, where Jim Goad has been known to level his wit at great volume against those who'd do white people harm. You then cut through the arts department, where they're holding an exhibition on the latest Phill Eiger Newman collection ("Antisemitism on Canvas"). You then reach the Grand Laboratory where it has been reported that a new form of anti-white racism has been discovered, and the scholars are scrambling to defend against it. After a day of adventure and stimulation, you retire to the Bowden Salon for a quiet drink with friends, but even here the excitement never stops. It appears a group of rowdy lads are loudly arguing about whether the liberal worldview is inherent to white being and salvageable or a mere disease to be shed.
It is, of course, just a dream. It could in the fullness of time become reality, but for the time being, our goals are more modest. We aim to raise $300,000 by year's end. These funds are essential for our current and future operations. As it happens, we have no great men to rely on; only your good selves and the money you can spare for our worthy cause. Neither Elon Musk, nor Donald Trump, nor Kanye West will swoop in to rescue us. We shall therefore forge our own greatness and author our own destiny, standing shoulder to shoulder and shouting our defiance to the enemy. We are few, but we are determined and unwavering. We are small, but we work hand in hand. We may not be great, but we don't need to be. All we need is to be good enough to bring our great task to its completion.
With your financial assistance, I have no doubt that in the fullness of time, we shall be equal to our great struggle.
 * * *
1. E-Checks
The easiest way to send money to Counter-Currents is by e-check. It is as secure, fast, and convenient as a credit card. All you need is your checkbook.
E-checks don't work outside the US, but we now have a new way to send recurring or one-time donations from outside the US for very low cost. For details, email [email protected].
2. Credit Cards
In 2019, Counter-Currents was de-platformed from five credit card processors. We applied to a couple of other processors but were turned down. In the process of applying, we discovered that Counter-Currents has been put on the so-called MATCH list, a credit card industry blacklist reserved for vendors with high rates of chargebacks and fraudulent transactions. This is completely inapplicable to Counter-Currents. Thus our placement on this list is simply a lie — a financially damaging lie — that is obviously political in motivation.
Currently, there are only two ways we can take credit card donations:
CashApp as $CounterCurrents! CashApp allows you to make an instant credit card donation without a high processing fee. Plus, it gives us an encouraging mobile alert when you donate! Boost the Counter-Currents staff morale instantly! Donate via CashApp!
Entropy, a site that takes donations and comments for livestreams. Visit our Entropy page and select "send paid chat." Entropy allows you to donate any amount from $3 and up. All comments will be read and discussed in the next episode of Counter-Currents Radio, which airs every weekend.
3. Bank Transfers
It is also possible to support Counter-Currents with bank transfers. Please contact us at [email protected].
4. Gift Cards
Gift cards are a useful way to make donations. Gift cards are available with all the major credit cards as well as from major retailers. You can send gift cards as donations electronically, by-email, through the snail mail. If you can find a place that sells gift cards for cash, they are as anonymous as sending cash and much safer.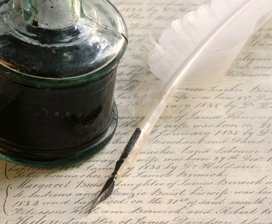 5. Cash, Checks and Money Orders
Sometimes the old ways are best. The least "de-platformable" way to send donations to Counter-Currents is to put a check or money order in the mail. Simply print and complete the Word or PDF donation form and mail it to:
Counter-Currents Publishing, Ltd.
P.O. Box 22638
San Francisco, CA 94122
USA
[email protected]
Thank you, Boomers, for keeping your checkbooks, envelopes, and stamps. There are youngsters reading this site who have never written a check or put a letter in the mail.
6. Bill Payment Services
If you wish to make monthly donations by mail, see if your bank has a bill payment service. Then all you need to do is set up a monthly check to be dispatched by mail to our PO box. This check can be made out to Counter-Currents or to Greg Johnson. After the initial bother of setting it up, you never have to think about it again.
7. Crypto-Currencies
In addition to old-fashioned paper donations, those new-fangled crypto-currencies are a good way to circumvent censorious credit card corporations.
Click here to go to our crypto donation page.
Click here for a basic primer on how to get started using crypto. Do not, however, use COINBASE. COINBASE will not allow you to send money to Counter-Currents. (Yes, it is that bad.)
For those brand new to cryptocurrency, you can even use your credit card to buy cryptocurrency via Moon Pay here. Then you can send your cryptocurrency to our crypto addresses.
8. The Counter-Currents Foundation
Note: Donations to Counter-Currents Publishing are not tax deductible. We do, however, have a 501c3 tax-exempt educational corporation called The Counter-Currents Foundation. If you want to make a tax-deductible gift, please email me at [email protected]. You can send donations by mail to:
The Counter-Currents Foundation
P.O. Box 22638
San Francisco, CA 94122
USA
9. Remember Us in Your Will
Finally, we would like to broach a very delicate topic: your will. If you are planning your estate, please think about how you can continue helping the cause even after you are gone. The essay "Majority Estate Planning" contains many helpful suggestions.
10. The Paywall  
Counter-Currents extends special privileges to our members who donate $120 or more per year.
First, donor comments will appear immediately instead of waiting in a moderation queue. (People who abuse this privilege will lose it.)
Second, donors will have immediate access to all Counter-Currents posts. Non-donors will find that one post a day, five posts a week will be behind a "paywall" and will be available to the general public after 30 days. (Naturally, we do not grant permission to other websites to repost paywall content before 30 days have passed.)
Third, Paywall members have the option of editing their comments.
Fourth, Paywall members can "commission" a yearly article from Counter-Currents. Just send a question that you'd like to have discussed to

[email protected]

. (Obviously, the topics must be suitable to Counter-Currents and its broader project, as well as the interests and expertise of our writers.)
Finally, between now and December 31, new subscribers to the paywall can choose one of five Counter-Currents paperbacks: Greg Johnson's The White Nationalist Manifesto, Greg Johnson's White Identity Politics, Alain de Benoist's Ernst Jünger: Between the Gods & the Titans, Charles Krafft's An Artist of the Right, and Collin Cleary's Wagner's Ring & the Germanic Tradition.
What goes behind the paywall? The short answer is: stuff you really want to see, including:
Selected works by our most popular authors like Jim Goad, Spencer Quinn, Collin Cleary, Beau Albrecht, Nicholas Jeelvy, Morris V. de Camp, James O'Meara, Kathryn S., Richard Houck, Margot Metroland, and more.
The reposts of our weekly livestreams
We generally won't put things behind the paywall that deal with current events. Instead, we will focus on evergreen material that won't seem irrelevant after 30 days.
How do you access these privileges?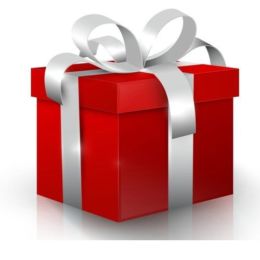 If you are already enjoying the paywall and want to share the benefits with a friend, you can also give gift subscriptions to the paywall. We just need five things from you:
your payment
the recipient's name
the recipient's email address
your name
your email address
To register, just fill out this form and we will walk you through the payment and registration process.
If you are in the United States, the easiest way to pay for your paywall subscription is by e-check. It is as secure, fast, and convenient as a credit card. All you need is your checkbook:
Note: To register, you need to do more than just send an echeck payment. You need to fill out the form as well, or we won't know what to do with the echeck payment.