The Dutch Farmer Protests: What Has It Accomplished & Where Will It Go?
Samuel Valleus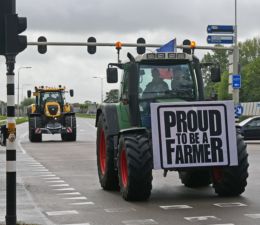 2,043 words
The world has been gripped for some time now by the farmer protests in the Netherlands as the latest icon of anti-globalist activity, supplanting the Canadian truckers, who themselves supplanted the French Yellow Vests, who in turn had spiritually supplanted Occupy Wall Street from many years before.
What have all these efforts wrought, and why is it always the case that optimism about them shines brightly in those countries where they aren't happening? Like accusations of telescopic philanthropy against the Left (doing good elsewhere, where it doesn't have to lead to actual results in one's own country), I feel that many have abandoned their own will and optimism for something foreign — in this case, telescopic resistance (resisting the state without having to produce results), or the more bizarre xeno-nationalism gripping conservatives who are staunch nationalists . . . but only when it concerns Israel.
This signals that this behavior is a form of escapism where one seeks to escape the hopeless hardships of one's own country and cannot bear the thought of once more plunging into the breach. Yet, activism is exactly as Napoleon once said: "It requires more courage to suffer than to die." But it isn't only that we must suffer, but we must grow, adapt, and learn lessons from the downfalls and successes of others.
Occupy Wall Street
The American Democrats tout that Occupy Wall Street left its mark on policy, yet it was actually disarmed. Many future Right-wingers left Occupy after it started to be torn apart by minorities objecting to whites proposing any plan to evolve it into something more social and national. Those who didn't leave continued their dark trade in the social sciences, and twisted income inequality into a race inequality struggle: the magically successful, yet contained, Black Lives Matter movement.
Learn from this that only among your own does your vision have any chance of being judged on its own merits rather than its heritage. (Even then I rarely see an idea succeed on merit rather than marketing.) Note also that when a large political conglomerate seemingly adopts said idea that it is only adopted in order to be corrupted. Votes are cast at the fundraising dinner, not the booth. It is there that the implementation of the idea will be discussed.
The Yellow Vests
The Yellow Vests held an impressive series of demonstrations that garnered much international sympathy, with up to 60% of the public supporting the movement, according to Le Figaro. It even won support from Marine Le Pen, a presidential candidate.
Yet, the Yellow Vests committed a series of supreme ideological blunders that prevented them from growing further, indulging in a type of time-machine thinking that didn't allow them to grow with the times in practical terms. The first problem was that Emanuel Macron was elected President with a landslide. The legitimacy of this can be contested, but I am inclined to think that Europeans are in a very sordid state mentally, and their voting reflects how I know them personally.
Like Occupy, France faces a severe demographic crisis among its working class, which the urban bourgeoisie hammers on whenever they get the chance. Many minorities, despite being poor, preferred to sit this uppity white man's protest out. This reflects the tactics of American companies like Whole Foods and Amazon that actively diversify their workforces to prevent unionizing (read: protesting). The latest concern is that the movement was unable to consolidate its leadership into an organization that could hold meetings, pool resources, produce content, and pursue ties with political organizations.
Learn from this that, besides the fact of the same message being relevant, when you are going up against the political majority in representing a specific societal layer that one must immediately develop a stable platform that can help members when they are not protesting, rather than the only platform being protesting itself. Life isn't easy for people in tough weather, and the state can surely financially wait out your many arrests and lost workhours. Remember in such times that the ballot isn't cast on the streets, either; it is during the political meeting.
Canadian truckers
While Occupy was waited out by the authorities, and the Yellow Vests had to endure many police beatings, no protest experienced more repression than that of the Canadian truckers. Their donations on GoFundMe were blocked and redeposited (as is often the case with groups promoting non-Left wing goals), cryptofunds were frozen, and exchanges forbidden from trading with associated wallets. Participants' ank accounts were frozen and Prime Minister Trudeau even declared a state of emergency to crack down on the protestors.
While the claim has been made that most of the truckers were vaccinated (unlikely), everyone caught on to the fact that intrinsic freedoms were under threat during COVID times, especially bodily autonomy. As such, the trucker protest drew very wide support far outside its demographic. Indeed, Trudeau made full use of the divisive language that had been popularized during the COVID scare to smear the dissidents as merely a minority of racists. Trudeau's view of European-Canadians and their future was clear when he made use of the most heinous marketing term to shut down dissent: "racism" (a term invented by Leon Trotsky to also silence dissent).
So while there was endless cash available, massive support, and immense dissatisfaction with both the government and his policies, the protesters were unable to rely on the sheepish will of the onlookers. Furthermore, the organization was skewed in favor of sitting around honking rather than getting the war chest ready for political intervention. Lastly, the events went on for too long, to the point that even their supporters wanted the government to start introducing truckers to billy clubs. A protest must be a flash fire or a lightning bolt, acting before the government can react and disappearing when it retaliates, enabling you to find out who your friends and supporters are when it counts so you can organize with them later after things have cooled off.
The Dutch farmers
So now you know the history of recent anti-state activity, and having learned it you feel well-prepared to face them again.
The Dutch protesters seem to have it all. They have big sponsors in the Boer Burger Beweging (BBB), which has Bayer/Monsanto behind it (the Netherlands has two seed valleys that are owned by biotech firms). The farmers are not working-class beggars and for the moment they have enough income to support their protesting. They also have things such as tractors, which can be seen pushing away armored vehicles, and agri-machines, which can shower the cops with manure and hay. The Dutch have organized through the Agricultural Unions 1 2 3, AgriActie, and the more radical Farmers Defence Force. They cannot be internally divided on race issues or class struggle. Only the media is left to impotently smear them, and the government has to tread carefully in order not to further raise the ire of the COVID-weary populace and those of the Dutch who are living outside the cities. The farmers are even leaving their traditional political party in droves because it is filled with spineless opportunists. Surely nothing can go wrong?
Before the nitrogen "crisis" began, the government appointed an unlikely candidate to become Minister of Agriculture, an unknown from the Christian Union party who would head up the implementation of the "get rid of the farmers" plan. He was a perfect fit for the role of a sacrificial appointee, and as such he was recently dismissed from his position due to dissatisfaction. Surprisingly, nobody was impressed by this gesture from the government, and neither myself nor representatives of the various unions are calling it a victory.
These are only stalling tactics during the ongoing protests. Behind the screens, the government is making it more difficult for farmers to function as mandates are being set up to force farmers to rely on artificial rather than natural fertilizer, which in turn requires a lot of natural gas to produce — gas Europe doesn't have. So it's unaffordable. This is on top of the greenhouses, which use gas turbines to fertilize the crops as well as generate electricity and heat. They are now at 60% capacity because of gas prices, and one can see the storm clouds gathering overhead. The government just has to wait until it can bankrupt a good share of the protesting farmers, after which it will get its way, anyway.
Perhaps there is much to be enthusiastic for nonetheless, and the Dutch are grappling with the government at its highest levels. Observers should not be impressed by the protests themselves, however, but by the logistical war that is being fought. A century in Roman days was perhaps 100 men, but only 80 of them fought and the rest did everything in their power to keep it marching.
So if everything seems to be going well, then why am I still pessimistic and cynical? It is because I know our government is a hostile entity headed by various international bodies in which the sycophants, who have been bought, wish to expand their prestige, either in the European Union's Parliament or that of other backroom organizations. This is where political organization gets hairy. Nobody who has ever been very hostile toward them has ever taken the enemy to the negotiating table, and those who have been too trusting have always been defeated before getting there. Thus, whenever the farmers try to negotiate, you can be assured that the government will do everything to drag their feet as things get worse until the farmers and the population as a whole has no ability to escalate the situation (barring indecent methods).
Furthermore, one only has to ask what the end goal of these protests are. Once the government — with much groaning and teeth-grinding — gives in, the farmers will return to their fields, only to be gradually economically weakened until they are unprepared for the next round of de-agriculturalization. Hence, the need is there for a strong political bloc to form, and yet it is only this crisis that has brought the farmers together — and only to a point. Once the direct existential threat passes, so will their unity. Additionally, the country is experiencing a rapid demographic shift as represented by urban immigrant youth, and they aren't exactly enthusiastic about old, white, wealthy entrepreneurs doing anything. Most of the political coalition will have to come from somewhere other than farmers, and as such will need the energy of other causes united behind it.
So far during the protests, Right-Wing elements that recognized the protest's inherent native European character have joined in, but haven't been welcome since they are regarded as discrediting, embarrassing, and as representing issues other than those that the farmers are protesting for. This was amplified by those COVID demonstrators who often unleashed a flood of unrelated nonsense at the demonstrations. Guarding a movement against such co-option is at the forefront even when the intentions may be good. I would recommend that unaffiliated supporters should always come as themselves, without a sign and only carrying good words for the cause, rather than making it about oneself or one's movement.
Thus, it seems that it is these tenuous parties that must come together to form a single political unit. This is surely a recipe for disaster, as can be seen by looking at the Forum for Democracy, which is the prime candidate to carry the day for these sundry folk movements. They cannot survive for even a day when the victory of one moment is undone by the embarrassment of another (that, and the party splitting at least once every election cycle). Much like UKIP, it is on a loop of rising to the top before falling back to where it started (often an indication that government agents have infiltrated it).
Will the farmers rise above their materialistic, short-term goals? Will Dutch politics evolve serious political representation for the last of the Mohicans (read: Europeans)? Will all sides finally stop pretending that this is about freedom, business, and commerce, and instead realize that intrinsically European groups are deliberately being denied political representation in their native country?
Only time will tell. But a lot is being asked of an ever-smaller group of people who must increasingly divide up an ever greater amount of work.
*  *  *
Counter-Currents has extended special privileges to those who donate $120 or more per year.
First, donor comments will appear immediately instead of waiting in a moderation queue. (People who abuse this privilege will lose it.)
Second, donors will have immediate access to all Counter-Currents posts. Non-donors will find that one post a day, five posts a week will be behind a "Paywall" and will be available to the general public after 30 days.
Third, Paywall members have the ability to edit their comments. 
Fourth, Paywall members can "commission" a yearly article from Counter-Currents. Just send a question that you'd like to have discussed to

[email protected]

. (Obviously, the topics must be suitable to Counter-Currents and its broader project, as well as the interests and expertise of our writers.)
Fifth, Paywall members will have access to the Counter-Currents Telegram group. 
To get full access to all content behind the paywall, sign up here:
Paywall Gift Subscriptions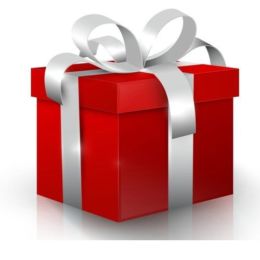 If you are already behind the paywall and want to share the benefits, Counter-Currents also offers paywall gift subscriptions. We need just five things from you:
your payment
the recipient's name
the recipient's email address
your name
your email address
To register, just fill out this form and we will walk you through the payment and registration process. There are a number of different payment options.
Enjoyed this article?
Be the first to leave a tip in the jar!