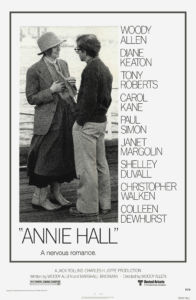 1,449 words
I remember a time — long ago, almost antediluvian — when a consumer could go on Amazon and simply purchase a Greg Johnson book. As an avid film enthusiast, one of my first Counter-Currents acquisitions was Trevor Lynch's White Nationalist Guide to the Movies. The book's perspective was fresh, and the elevation of vaguely Right-Wing themes or undertones in certain films was something that prompted me to go back and rewatch several of the movies examined.
Though I've only reviewed literature for Counter-Currents, my abysmal summer reading (a term borrowed from the age when school curriculums used to actually challenge students) has prompted me to review something that takes less time to complete. Initially, I thought of maybe doing my own interpretation of a film already loved by those on the Dissident Right (Drive, Nightcrawler, Falling Down, Fight Club, etc.), but after chancing across an old mid-wit favorite, I decided to go into the furthest depths of the beast's belly and review what could perhaps be considered an archetype of anti-goy, anti-conservative messaging: Annie Hall.
My idea for this film review was to cite the movie as an early forerunner of Jews formally strolling from their positions behind the curtain and onto center stage. I figured I would let the movie roll as I typed; like I said, I needed a quick and easy project. With the thesis of this review in mind, my approach was beyond naïve; barely ten minutes into the film I had to pause it no less than a dozen times, frantically typing piles of evidence and talking points. I had clearly forgotten how over-the-top Woody Allen is in his Jewishness and the massive effect it has had on independent films, mainstream movies, and culture as a whole.
The first two minutes in, Allen is talking to the camera, making exclusively Jewish references. He cites a joke (not worth reiterating in full) about "Two elderly women at a Catskills Mountain resort"; for those not from the area, the Catskills Mountains and their associated resorts (a popular regional vacation destination for New York's first-ever middle class in the 1920s-'60s) were known as the "Jewish Alps." He then references a second joke, attributing it to Jewish comedian Groucho Marx and Jewish cult leader Sigmund Freud: "I would never want to belong to any club that would have someone like me as a member." This joke is a prelude to near-endless allusions to psychoanalysis, and it sets the tone for the film and its overt Jewishness throughout.
In the next scene we see Allen's character, Alvy Singer, launching into a tirade to detail imaginary instances of anti-Semitism in his daily life. After asking a colleague "Did you eat yet?" he receives the response, "No, d'you?" The New York pronunciation of "Did you?" sounds way too similar to "Jew" for Alvy's comfort. Next, a tumultuous trip to the record store is described: "There's this big, tall, blond, crew-cutted guy and he's looking at me in a funny way, and he's smiling and he said, 'Yes, we have a sale this week on Wagner.' Wagner, Max, Wagner. So, I know what he's really trying to tell me. Very significantly, Wagner," implying that the Aryan-looking man is recommending Wagner to the twerpy Jew because Wagner was German and was supposedly played at the concentration camps . . . clearly for no other reason. By no means is Alvy's paranoia condoned; it's meant to be insecure and goofy, and as a result funny and chic, but still not wrong. This is reinforced in the next scene, when he takes Annie to go see The Sorrow and the Pity, a film his goy girlfriend rolls her eyes at but still goes to see, again. This is all in the first ten minutes. I was overwhelmed.
Annie's distaste at watching "a four-hour documentary on Nazis" is a prelude to repeated snubs at the flyover-state goy life. The fact that she calls her grandmother her "Grammy" is made fun of, and of course darkly-yet-humorously juxtaposed with the more authentic background of being a Jew: "Your Grammy? What did you do, grow up in a Norman Rockwell painting? My Grammy never gave gifts, she was too busy getting raped by Cossacks." The joke is on Annie, though: She's subsumed by Jewish New York to the point of not being able to make love without drugs, and becoming incapable of thought without routine psychoanalysis. She engages in a love affair with one of her professors, and winds up as neurotic as Alvy.
The scene of their first encounter is buttressed by flashbacks to Alvy's earlier marriages, the first to a woman named Allison Portchnik. On hearing her last name, he asks, "You're like New York Jewish Left-Wing liberal intellectual Central Park West Brandeis University with the socialist summer camps and the father with the Ben Shahn drawings and the really strike-oriented kind of . . ." She dryly replies that she loves "being reduced to a cultural stereotype," but Alvy gets to comfort her, as well as the film's audience, when he settles the issue: "Right, I'm a bigot, but for the Left," indicating it's okay and alluding to a mindset that could now be vaguely compared to that of the dirtbag Left.
There's an inflated sense of importance to being Jewish and from New York that recurs throughout the film. When Alvy and Annie visit her family's hometown in Wisconsin, her Grammy is portrayed as a "classic Jew-hater," as if little old Midwestern women would even be able to spot one in the first place. Later, Alvy says he's "comparatively normal for a kid raised in Brooklyn," as if his dysfunctional background is some sort of badge of honor. My grandfather was raised in a family of seven in a tiny tenement and rode to kindergarten on the back of a delivery truck, not far from where Alvy is said to be from, but I never remember him using his upbringing as a chip on his shoulder. Allen's engorged Jewish New York ego isn't completely without merit, however; after all, their impact on the country is so great it's virtually immeasurable.
There are countless examples of oddly prophetic instances throughout the movie: Alvy's father condoning a colored woman stealing simply because they've been "persecuted enough; she's got a right to steal," and Alvy's Jewish actor friend having sex with 16-year-old twins, and several more. If I continued citing examples at this pace, the review might be as long as the script. Again, none of this is necessarily condoned in the film, but it's presupposed and, in the process, made quirky and funny. The best example might be, "Don't you see? The rest of the country looks upon New York like we're Left-wing, Communist, Jewish, homosexual pornographers. I think of us that way, sometimes. And I live here."
I don't want to sound too harsh; I admit to actually liking Annie Hall. It really is well-written and funny, and for the time of its release, must have been a breath of fresh air when compared to other movies of the era. The first time I saw it was during my college years (mid-2000s), and it blew the perverted dick-joke comedies — all written and made by Jews — I was accustomed to out of the water. But on closer examination, it's not as high-brow as it wants to be seen as. Obscure historical, cultural, and academic references, though funny and interesting, don't necessarily make a piece of content smart.
I spent some time thinking about how best to show the impact of a movie like this on modern culture, and it's hard to nail down. It's obscure, in the ether: It's every Seth Rogan character referencing his Judaism regardless of its relevancy to the plot; it's in Jews running Hollywood's formulaic movie-making, but having virtually no representation among the current auteur-artists (Denis Villeneuve, Damien Chazelle, David Fincher, P. T. Anderson, Christopher Nolan, Wes Anderson, Martin Scorsese, Sofia Coppola, etc.), and so on.
One of my favorite examples might be the most obscure, but it perfectly illustrates the point. MTV's show Ridiculousness presents Internet video clips of people getting hurt and doing wild things. It's the retard-tier version of America's Funniest Home Videos. The show is hosted by ex-professional skateboarder Rob Dyrdek, and each episode is co-hosted by a guest, one of whom was rapper Mac Miller. As he introduced himself to the audience and described his hip-hop origins, Miller casually mentioned the fact that he is Jewish. The live audience laughed; it was weird. Miller didn't even remotely reference his Judaism in a joking matter, it was merely a tidbit on his background. The crowd knew better, though: Jews are funny, regardless of what they're saying.
*  *  *
Counter-Currents has extended special privileges to those who donate $120 or more per year.
First, donor comments will appear immediately instead of waiting in a moderation queue. (People who abuse this privilege will lose it.)
Second, donors will have immediate access to all Counter-Currents posts. Non-donors will find that one post a day, five posts a week will be behind a "Paywall" and will be available to the general public after 30 days.
Third, Paywall members have the ability to edit their comments. 
Fourth, Paywall members can "commission" a yearly article from Counter-Currents. Just send a question that you'd like to have discussed to

[email protected]

. (Obviously, the topics must be suitable to Counter-Currents and its broader project, as well as the interests and expertise of our writers.)
Fifth, Paywall members will have access to the Counter-Currents Telegram group. 
To get full access to all content behind the paywall, sign up here:
Paywall Gift Subscriptions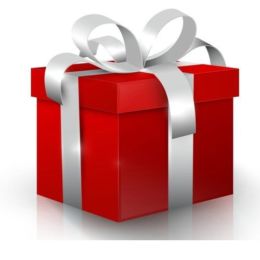 If you are already behind the paywall and want to share the benefits, Counter-Currents also offers paywall gift subscriptions. We need just five things from you:
your payment
the recipient's name
the recipient's email address
your name
your email address
To register, just fill out this form and we will walk you through the payment and registration process. There are a number of different payment options.