The Worst Week Yet:
July 31-August 6, 2022
Jim Goad
2,484 words
Whoopi Goldberg and Stacey Abrams Say God Gave Women Free Will to Abort Their Fetuses
Have there ever been two more pugnaciously undesirable black women on this multicolored planet than Stacey Abrams and Whoopi Goldberg? Although one can thank cosmic beneficence for the fact that both of them are past breeding age, the idea that they both at one time in their lives had a sex drive, and thus a hardwired instinct to inflict replicas of themselves upon the world, is a haunting and thoroughly objectionable proposition.
But though neither one of them will be summoning an abortionist to scrape the unwanted effluvia of an illicit tryst from their purple wombs any time soon, both of them recently felt compelled to weigh in on abortion. Abrams is a self-proclaimed Christian, and Goldberg claims, with absolutely no ancestral evidence, to be Jewish, and both of them cited the so-called Judeo-Christian notion of "free will" to assert that God would be absolutely A-OK if they decided to murder their unborn fetuses.
Speaking last Wednesday on that cacophonous convocation of barking vaginas known as The View, Goldberg averred that divinely-mandated "freedom of choice" justifies feticide:
As you know, God doesn't make mistakes. God made us smart enough to know when it wasn't going to work for us. That's the beauty of giving us freedom of choice. . . . Listen. I have no doubt, but I also know that God made me smart enough to know that if there are alternatives out there that can work for me, I will investigate them, but I also know God said, "Do unto others as you would have them do unto you." I will not make that decision for anybody.
If God doesn't make mistakes, kindly explain Whoopi Goldberg's face.
In an interview with Yahoo! News, Abrams — who very well may become the next governor of Georgia, the state where I am currently trapped — echoed Goldberg's idea of a biblically-mandated right to abort:
While your faith tradition may tell you that you personally do not want to make that choice, it is not my right as a Christian to impose that value system on someone else, because the value that should overhang everything is the right to make our own decisions, the free will that the God I believe in gave us.
As far as I can discern, though, the terms "free will" and "freedom of choice" are nowhere to be found in the Bible. The closest verse I could find where God gives you any kind of choice is this passage in Deuteronomy 30:15-19:
See, I set before you today life and prosperity, death and destruction. For I command you today to love the Lord your God, to walk in his ways . . . then you will live and increase, and the Lord your God will bless you in the land you are entering to possess. But if your heart turns away and you are not obedient, and if you are drawn away to bow down to other gods and worship them, I declare to you this day that you will certainly be destroyed . . . I have set before you life and death, blessings and curses. Now choose life, so that you and your children may live. . . .
Did you read the fine print? If you exercise your free will and make the free choice to be "disobedient," that's when your freedom ends.
In America, you can technically exercise your "free will" and commit any crime you wish. But you will lose your freedom as a result. So the whole deal comes with a big catch and thus isn't truly "free" at all.
According to Merriam-Webster, the word "free" means:
not costing or charging anything . . . not bound, confined, or detained by force . . . not obstructed, restricted, or impeded . . . relieved from or lacking something and especially something unpleasant or burdensome
I would imagine that an eternity in hell, where you scream out in pain for a drop of water but are denied, costs a lot. You are bound, confined, and detained by force. You are about as obstructed, restricted, and impeded as it gets. There is no relief, and it's especially unpleasant and burdensome.
Why is this God so keen on shit-testing people, anyway? What's with all the mind games? If you really want your creations to run free, let them do it. You're a big boy. You're not going to be hampered or impeded by anything the peons do. You have endless financial and emotional resources. You're God, after all. And by getting so worked-up about human indiscretions that you could have easily prevented before humans even had a chance to act indiscreetly, you're punishing yourself, too. Give it a rest, fella.
But using a strictly biblical framework, and making the improbable assumption that either Whoopi Goldberg or Stacey Abrams is still able to conceive a child, if they were to have their wretched wombs scraped free of an unwanted fetus, the Lord God Jehovah would subject them to eternal torments, and I'm cool with that.
Poorest Indian Reservation in the Country Temporarily Bans Christian Missionaries
According to the 1990 epic Western film Dances With Wolves, which I've never seen and you couldn't pay me enough to see, the Lakota Sioux are a noble band of indigenous warriors who befriended the European invaders who pioneered the mullet haircut.
But life is not like the movies, and the Lakota have fallen upon hard and ignoble times. Nestled in western South Dakota on the Nebraska border, the Pine Ridge Indian Reservation is the nation's second largest Injun "rez" and also its poorest.
Pine Ridge has the nation's lowest per-capita life expectancy. Oglala-Lakota County, which is fully contained with the reservation, has the lowest per-capita income in all of the United States. Over half of its residents live below the poverty level. Nine out of ten residents are unemployed. Suicide and alcoholism are rampant. Many households (trailerholds?) have no electricity or running water, which can make those South Dakota winters especially brutal. The Lakota are, by and large, a beaten people.
And for some reason last Tuesday, the Oglala Sioux Tribal Council placed all of the blame not on the Oglala Sioux, but on the Christian missionaries operating on the reservation who taught their ancestors to reject the tribal god Tunkasila in favor of the God of Israel. In an emergency meeting, the council "temporarily suspended all activity of Christian missions on the Pine Ridge Indian Reservation."
At the meeting, a 19-year-old person of indeterminate gender who calls themselves Tyler Star Comes Out opined:
We all know that churches have always played a violent role in our communities and to our peoples. Today, we come to you as youth and young adults with a main objective to decolonize our minds, hearts, spirits, space, land, and knowledge. We take pride in our identities. We are Lakota and it's time to return to our ways. We don't want any more assimilation. We don't need any more churches and we don't need your god.
A squaw with the decidedly non-Oglala name of Eleanor Ferguson chimed in:
Christianity didn't become a world religion because of the quality of its teachings, but by the quantity of its violence. . . . The reason we are here today is to demand that the Oglala Lakota Sioux Tribal Council take immediate action against all churches and missionaries on our territory who are using impoverished children for financial gain. If the tribal council fails to do so, the people will take it amongst themselves to remove them.
Mentor for the International Indigenous Youth Council Candi Brings Plenty — who might as well be called Eats Plenty Candy — hammered home the idea that Christianity is the source of most social problems on the rez:
Our youth are extremely aware and either they are ferocious with intent to fight for our culture, language, and land back or they are lost in their hopelessness and can't see beyond the trauma that surrounds them. This group of youth asked me for support and guidance. We are going to pursue the tribal council and continue with strategic efforts to fight for the removal of all churches on the Pine Ridge reservation.
After passing the ordinance, the council reversed course the very next day. Churches and missions were no longer told to vamoose, only to register with the Council over the next 90 days. Perhaps it had something to do with the fact that the sprawling reservation's 18,000 or so residents receive about $80 million in federal aid from palefaced taxpayers annually, meaning that roughly half of their pitiable per-capita income is derived from the beneficence of their European Christian colonizers.
Pine Ridge Indian Reservation has 99 problems, but I don't think Christianity is one of them.
Cold French Fries at Brooklyn McDonald's Lead to Shooting
American fast-food joints have become a nexus of unrestrained violence at the hands of extra-finicky customers. As if the Atlanta Mayo Murder and the Queens Duck Sauce Killer weren't bad enough, there were the three Women of Colorfulness who destroyed a Manhattan eatery because the owners had the audacity to charge them for extra French fry sauce.
Now comes news from the perennially vibrant Brooklyn neighborhood of Bedford-Stuyvesant that a McDonald's worker was shot in the neck and is now brain-dead as a result of a dispute over McDonald's French fries. As the story goes, last Monday evening a black woman named Lisa Fulmore complained to workers that the French fries she received were too cold for her liking.
Lady, it's a sweltering August in Brooklyn. How cold could the French fries possibly be? One would presume that a nice, cool refreshing French fry may provide an emotional respite from the superheated conditions that led to the riot in Do the Right Thing.
The clerks reportedly laughed at Ms. Fulmore, who was FaceTiming with her son, 20-year-old Michael Morgan, who in turn took grievous offense at the fact that people were dissaspeckin' his mammy. Within moments, Morgan appeared at the McDonald's and assaulted 23-year-old worker Matthew Webb. According to police, when Webb got back up off the ground after being punched, Morgan shot him in the neck with a gun he'd procured from his 18-year-old girlfriend, Camellia Dunlap.
I couldn't find a picture of Morgan without a mask, but he's not the only black Michael Morgan to be arrested for murder. There was one recently in Pittsburgh, one in Tulsa, and one in New Jersey (although he spelled his first name "Mickel"), as well as many other Murderous Michael Morgans I'm sure I'm neglecting to mention.
Police say that under questioning, Morgan admitted to shooting Webb. He also allegedly copped to the 2020 murder of Kevin Holloman, which allegedly was sparked after the two argued about whether it's acceptable to cut marijuana with a knife.
In what is perhaps the most insensitive comment I've heard so far this year, Debra Dunlap, the grandmother of Morgan's girlfriend, told The New York Post, "I think it would have been solved if one they just gave the lady some hot French fries and let her been on her way. That would have been solved right there."
If there were any justice in this world, Debra Dunlap would be placed in a cage and force-fed frozen French fries until she exploded.
Calling a Coon a "Coon"
I'm uncertain what year the State of Iowa officially allowed black people to become residents, but they appear to be gumming up the internecine politics in Iowa City. Although the mid-sized burg's population is only 5.8% black, at least two black women have wriggled their way into the city government and are at loggerheads over whether it was acceptable for one of them to repeatedly refer to the other as a "coon."
In 2020, amid the hysteria over George Floyd's death, Iowa City set up a Truth and Reconciliation Commission to "bear witness to the truth of racial injustice and carry out restorative justice."
Last Thursday, the Iowa City Council voted to suspend the newly-elected chair of the Truth and Reconciliation Commission, one Amel Ali, from her position after it emerged that Ali had repeatedly referred to other black civic leaders as "coons" on a local podcast called "Rock Hard Caucus." Johnson County Supervisor Royceann Porter apparently took the accusations of coonery personally and led the charge for Ali's dismissal.
Although whites have for generations disparagingly referred to blacks as "coons" in such musical masterpieces as Johnny Rebel's "Coon Town," blacks accuse other blacks of being "coons" in the same way they'd refer to them as "Uncle Toms." Or, as a black woman named Janine Truitt explains in her helpful essay "The Existential Problem of Coonery":
A "coon" is a black person who values what white people think of them more than they care to honor their culture and the suffrage of the racial group they identify with. . . . A "coon" seeks to be accepted and praised by white people while seemingly enjoying any and all humiliation, marginalization, bias, prejudice or mistreatment expressed towards them by white people. . . . "Coons" are the bud [sic] of innumerable jokes within the black community and at the same time equally loathed by others in the community.
Personally, I find all this purity-spiraling and squabbling among blacks to be coontastic.
"Angry White Male Studies" Class Comes to University of Kansas
Despite claims that stereotyping of "marginalized communities" runs unchecked in America, the most relentlessly stereotyped character of the past two generations is the "angry white male."
Now the angry white male has an entire college class devoted to studying him as if he were one of Jane Goodall's gorillas.
For this fall's semester, the history department at the University of Kansas will feature a course titled "Angry White Male Studies" to be taught by Christopher Forth, who says his intellectual bailiwicks include "Gender and Sexuality," "The Body and the Senses," "Men and Masculinities," and the "History of Emotions," so you can rest assured that he will not be approaching angry white males with any sort of ideological biases.
According to the course description:
It's sometimes said that white men are the angriest of all, that they feel aggrieved and unable to adjust to changing realities of gender and race for fear of losing their privilege. Like it or not, "the angry white male" is a prominent figure in our cultural imagination and, as such, a phenomenon worthy of study. Where does he come from? What's he angry about? Is his anger misplaced? Is he blaming the right people? How long has this been going on? Is he a global phenomenon? And how do we move forward?
One doesn't need an entire college class to address this line of inquiry. We are angry because courses such as this exist and because white males such as Christopher Forth teach them.
Any other questions?
*  *  *
Counter-Currents has extended special privileges to those who donate $120 or more per year.
First, donor comments will appear immediately instead of waiting in a moderation queue. (People who abuse this privilege will lose it.)
Second, donors will have immediate access to all Counter-Currents posts. Non-donors will find that one post a day, five posts a week will be behind a "Paywall" and will be available to the general public after 30 days.
Third, Paywall members have the ability to edit their comments. 
Fourth, Paywall members can "commission" a yearly article from Counter-Currents. Just send a question that you'd like to have discussed to

[email protected]

. (Obviously, the topics must be suitable to Counter-Currents and its broader project, as well as the interests and expertise of our writers.)
Fifth, Paywall members will have access to the Counter-Currents Telegram group. 
To get full access to all content behind the paywall, sign up here:
Paywall Gift Subscriptions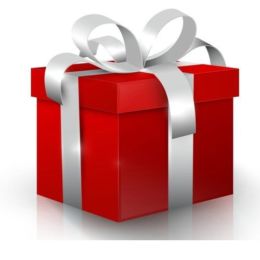 If you are already behind the paywall and want to share the benefits, Counter-Currents also offers paywall gift subscriptions. We need just five things from you:
your payment
the recipient's name
the recipient's email address
your name
your email address
To register, just fill out this form and we will walk you through the payment and registration process. There are a number of different payment options.