3,983 words
Part 1 of 2 (Part 2 here)
Is Putin Yul Brenner with hair?
I first saw the 1959 film The Journey on TV when I was a kid watching NBC's Saturday Night at the Movies. With recent events in Russia, it seemed timely, so I looked it up on YouTube. It was fun seeing it in color, as we only had a black-and-white set in those mid-sixties days in rural Missouri (no air-conditioning, either, unless you went to the barber shop or movie theater; church was astonishingly like a proverbial fiery furnace in deep summer. All we had was a large sighing fan and dozens of churchgoers fanning themselves with pictures of Jesus, courtesy of Boyer's Funeral Home).
The movie takes place during the 1956 Hungarian uprising, and Anatole Litvak's The Journey is a kind of Cold War version of Bus Stop. It begins with frantic chaos at the Budapest airport as foreigners scramble to get out of the country. Some hear an impassioned radio announcement calling for help — any kind, any sort. The travelers are more concerned about their own safety, among them an all-star cast with Robert Morley, E. G. Marshall, Anne Jackson and, in his first credited movie role, Ron Howard.
Russian troops and tanks on the runway mean the airport is closed. The travelers are put on a bus that will take them to the Austrian border, among them is Diane Ashmore, a regal but uneasy Deborah Kerr. She is particularly protective of Henry Flemyng (Jason Robards, Jr. in his first film role), and Flemyng seems quite sick and pale to be travelling, as Morley, Morley, a reporter who becomes a sounding board for Diane, observes.
The bus gets stopped by Russian troops. Young Ron Howard sticks his tongue out at Russian troops, who playfully stick theirs out back. On the road, Hungarian rebels search the bus. It's Hungary in the middle of a revolt, before the Soviet Union decided enough was enough and cracked down with tanks.
The bus stops in a town near the border, and Major Surov (Yul Brenner), the Russian commander, halts their journey. He questions the passengers and seizes their passports in a typical case of Communist paranoia, but he is also genteel and gracious. Yul Brenner almost makes you want to be detained. He has his doubts about Flemyng. He also takes an immediate fancy to Diane, and the film is a cat-and-mouse game between them: She is Flemyng's lover, and tries to save him. Surov is determined to have her.
Bus Stop? There's also a dash of Casablanca with goulash and jackboots, with an Ilse — Victor Laszlo — but no Rick, and instead Ilse is wooed by Major Strasser as the travelers are confined in an inn presided over by an ebullient Kurt Kasznar.
Surov tries to remain above the revolt. He rides his horse every day and is a kind and well-liked officer by his men. He assures the travelers that their detention will be brief . . . but somehow it gets longer and longer. They can hear isolated rebel gunshots in the night as the guests dine. Surov shrugs them off, but in his heart, he is unsettled by the revolt. Why are the Hungarians doing this? Russia protects them. It allows them peace. It liberated them. He is drawn to Diane in a conversation that is tinged with romance and confession. He opens his heart to her. Why are they rebelling?
Diane is matter-of-fact: "Because they hate you."
Surov goes out of his way to persuade Diane and the rest of his caged visitors that he does not deserve the Hungarian's hatred as he romances her. The love story is superficial: One glance leads to Surov falling head over heels for Diane, but fifties films were the last act of the sweeping romantic style. In Casablanca, at least Rick and Ilsa had a history, making their romance believable. It's up to the actors to carry such screenplay mechanizations to cinematic verisimilitude, and Brenner and Kerr are excellent salesfolk. They worked together on the dazzling musical The King and I, and Brenner dominates every scene he's in, with Kerr as a powerful contrast. I never considered her very sexy or romantic, but Kerr has a strong measure of commanding dignity — a Maggie Thatcher without the need for a parliamentary majority.
This pairing underscores that The Journey is a rematch of The King and I where two people from contrasting cultures are thrown together, and whatever romance may come from it is overshadowed by the politics in the background.
The King and I, for all its musical spectacle and tuneful dazzle, has a serious story problem: How can Siam preserve its independence while around it Western powers are gobbling up territory? In one scene, King Mongkut (Brenner) is distressed as he learns that the French have just annexed Indochina, and are now able to threaten Siam's borders. The way to keep Siam's freedom appears to be by it presenting itself as "civilized," which means Westernized. Anna Leonowens (Kerr) comes to Siam essentially to do this for his children, so they will be properly educated . . . in the Western manner, and thus not be barbarians.
Surov, like Mongkut, is caught between the tension of showing a compassionate, Western side while also dealing with the political realities of his situation. Surov, however, proposes to educate his captive westerners on Russians being humane, decent, and understanding of Hungary's needs even while it also must protect it. He enjoys dining with his guests. He studies them while he banters with his men, is enticed by gypsy music, and even drinks passionately, biting off the rim of a glass as he drinks, in true Russian fashion. We see a photograph of his family. He gently, and almost playfully argues while Diane is cautious, but always counters him. Surov hopes for romance; Diane plays for time until she can get Flemyng across the border.
Like Anna Leonowens, she can't really love the protagonist unless he can first be civilized. In The King and I, Mongkut's civilizing goes on very pleasantly, leading to him waltzing with her, but ends when it is revealed that Tuptim, a recent concubine from Burma, has run off with her lover. Mongkut must kill her for dishonoring him. Anna is cold and furious: "Your Majesty," she almost intones to him, "you are a barbarian."
This sends Mongkut off in a mad dash away from Anna. Later, he is on his deathbed . . . dying from spurned love? A broken heart? The shame of being a barbarian? It's a musical, and people die dramatically, not realistically. But when he dies, the Crown Prince instructs his subjects that from now on, all Siamese with bow to him rather than fall on their knees. They will bow like Westerners. Anna has won.
Diane tries to spirit Flemyng out of the country. Surov outthinks her, catches them, and Flemyng is taken . . . but he also has him treated for his wounds by a Russian doctor. He seems open to Diane's imprecations, but on his terms.
As for the passengers, they're anxious and very impotent, and thus altogether human. Among them stands Rhinelander (E. G. Marshall), a sedate, unheroic American who is nervous but also decent, wanting to do what he can to protect his family. It's interesting that his wife Margie is the most outspoken of the two — or is this normal, perhaps intended to show the decline of the post-war American male? For all of our praise of the fifties as a time of firm values and masculine behavior, there were many cries that American men had grown "soft," especially in the Korean War. Rhinelander's hesitant decency has little sway compared to Surov's swaggering masculinity.
Surov enjoys dining as he studies these people, and does not see them as worthy adversaries. One of them is Von Rachlitz, a German businessman and former Luftwaffe officer. He has his daughter Gisela with him, and when Russian troops are ordered to herd the passengers into a room, one of them touches Gisela. She panics. This seems to come out of nowhere, but is likely a shorthand reference to the large-scale rapes the Red Army inflicted upon the women of Central Europe, especially Germany. Soldiers were encouraged by Soviet propaganda to take revenge for the Motherland, and although it is not mentioned in this script, Gisela's fear and Von Rachlitz's concerned helplessness might be incomprehensible to an American audience, but would have been understood by a European one, Germans especially, even as they tried to forget the atrocities committed against them as they built the Wirtschaftwunder.
Surov doesn't want to rape Diane, but wishes to conquer her. It's almost reminiscent of high female ideals being brought down to earth — much like in High Noon, when Grace Kelly's Amy Kane must disregard her Quaker ideals of virtue and peace as Will Kane goes out to deal with his potential murderers. Diane's attempt to get Flemyng out of the country earns the other passengers' approbation; she is jeopardizing all of their lives and liberty. It is also reminiscent of High Noon in that nobility and courage are not communal values shared by the crowd. Their most vocal advocate is Margie Rhinelander (Anne Jackson), who makes a fierce, impassioned speech about her love of family, the unborn child she carries, and how she wants to escape and see her family, safe, back in the free world. It's stirring, and Margie suggests that Diane offer herself to Surov to save them all.
After sniping by Hungarian rebels grows, killing Surov's horse, he sadly has a soldier put it out of its misery. Diane appears, and he asks her if she came willingly. She says no.
Surov lets her go, having seemed to have won a victory — or at least, in Cold War fashion, breaking the stalemate. The passengers are freed and, to Diane's great surprise, Surov turns up at the border and releases Flemyng to Diane.
Perhaps he has proven, unlike King Mongkut, that he truly isn't a barbarian, something he seems to want more than Diane's love. But as everyone enters Austria, the Hungarian rebels, especially the woman leading them, settle accounts with Surov in a decidedly uncompromising way.
It's a movie that, at the height of the Cold War, tried to strike a balance between showing Russia's human side while depicting the brutality of their control over Eastern Europe. For many Russians, it wasn't brutal at all; they were creating order in a wrecked land, bringing socialism and moral purpose to lands that had been held by, and had been somewhat sympathetic to, the Nazis. (See my review of Hitler's Empire.) As Marshall Zhukov said of Eastern Europe: "We freed them and they will never forgive us." This might be Surov's feeling as well. For all his apparent decency, he is struck by Diane's stern "because they hate you."
Despite Surov's and Zhukov's views, there was a lot to hate. The Soviet assault on Budapest in 1944-45 was a particularly savage battle. Hitler declared the city a fortress to be defended at all costs, especially by the SS. German and Hungarian troops contested the city and its suburbs yard by yard. When a suburb was recaptured by the SS, they found that the women had been raped en masse, some screaming for the SS to kill them. Civilians were found nailed to barns, and civilians were reduced to eating horse meat.
Russian vengeance for a savage, unyielding resistance was thorough. Anyone with a German name was shipped off to Siberia. German wounded were doused in gasoline and set on fire. Hungarians were also imprisoned and shipped to Siberia; few returned. All of this was a major factor in the determined way the Nazis defended Berlin — yet the destruction of Budapest was barely noticed in the West, much as all the swirling ethnic strife in Eastern Europe is ignored by those of us in the West today who remember the Second World War as a tidy crusade between dictatorship and democracy. The epic, bloody, almost castrating battles such as Budapest are unknown to us. As George Orwell said of William Thackeray, the only historical fact he could recall was that England won the Battle of Waterloo. For us, it is that there was only one decisive battle in the Second World War, and it was D-Day.
The passengers' impotence is not only a reflection of Surov's control over them, but of the West in the mid-fifties. Many were angry that the West never came to Hungary's aid. Eisenhower dashed any thoughts of that. It was made clear that the lines of occupation established at Yalta would be kept, and for all America's disdain for the Soviet Union, they respected the post-war agreements and didn't try to expand. The Berlin blockade could be seen as an experimental probe by Stalin, or as trying to reduce an unnatural occupation by the Western Allies in Berlin.
Eisenhower was determined to keep the peace. After Korea, where the "soft" Americans were pushed back by China, he wanted no more wars. European and world anger at Western impotence over Hungary was also a result of the Suez crisis, which happened simultaneously with the Hungarian uprising, when Britain, France, and Israel had tried to topple Egyptian President Gamal Abdel Nasser after he nationalized the Suez Canal. These countries were too tied down in the Suez to effectively counter the Soviet Union in Hungary. Eisenhower took Nasser's side and demanded that the war cease. It was a war which showed that the Allied solidarity of the Second World War was finally dead; additionally, the British and French empires melted away within a decade. The Arab world praised America for its fairness — ah, the days when Arabs actually liked us! The real powers in the world were America and Russia, much as Diane is a determined but helpless England pleading and debating with a virile Surov.
Unlike Anna Leonowens, Diane will not remain an educator, a pacifier of imported values. She has to escape to the West with her lover, and one wonders if this film, thoughtful and in my opinion well-done as it was (it was not a box office success; it probably needed Bogie, who was perhaps too old, or maybe Rock Hudson), is prophetic regarding Russia and the West. Russia was strong, virile, and undefeated. The West and its nanny, America, were equally strong, but helpless to overthrow Russia or modify — "civilize" — its behavior. In fact, as noted earlier, for all the pride America felt for its victory in 1945, by the mid-fifties there was an uneasy sense that it was losing the race with Russia, or that it could only hold on to its superiority with technology. Despite Patton's boasts, it was generally felt that American troops wouldn't be able to stand up to the Russian hordes (we thought of the Red Army as a horde, not as an institution of men); Russia itself was seen as semi-civilized, and lacking the West's social and democratic humanity.
I grew up in a world which saw Russia as being crude; as a nation it was an ogre and, naturally, a rapist. America had to hold it back. Our bases ringed the world. Some said this was American imperialism; many of our generals and statesmen said that this was not the case and that they were nothing more than a defense perimeter.
The Journey, made in 1959, depicted events in 1956. The sense that Russia was crude and barbaric was quite common, and America got a real shock when the Russians launched Sputnik. The idea that this horde of Cossack thugs could orbit a satellite around the Earth stunned our society and our leadership. There were immediate crash-courses in science. Our schools were deemed second-rate. In many ways, the hysteria then over our children's schooling was as great as the recent howling over Critical Race Theory. Surely, the Russians had used espionage or traitors to learn how to design the satellite. They weren't that smart, were they?
I imagine Surov would have had a very good, long laugh over this.
*  *  *
Yul Brenner enjoyed playing the roguish, catlike Russian who broke stereotypes.
Maurice Chevalier always played the urbane optimist: an easy-going, happy, laissez-faire example of the perfect Frenchman. An easy-going, laissez-faire Russian is impossible to imagine, but Brenner came close to being a Russian Chevalier: pleasant, full of life and charm, but with an edge where you don't really unbutton yourself around him.
In only a slight shift, Brenner went from Surov to Captain Stoloff in the 1971 film Romance of a Horse Thief. It's a kind of Fiddler on the Roof with horse thieves, hookers, and scheming, albeit without the wholesome singing about tradition and matchmaking.
It is 1905 and the Czar has declared war on Japan. Horses are needed to fill the cavalry's ranks. Since it is Czarist Russia, there is no horse trading, simply confiscation, and after seizing horses, soon men will be confiscated as well to serve the Czar. Stoloff enters into a battle of wits with Kifke (Eli Wallach), horse thief extraordinaire. Stoloff romances many women but feels no need to show his civilized side; it is there for all to see, and he asserts himself as a generous but firm Russian officer. Stoloff has a Cossack coat made, all the while sniping at the lousy job the Jewish tailor is doing. At a drinking party, like Surov, Stoloff bites the rim off a glass.
As Surov listens to his captive passengers with curiosity but indifference to their longing to be free, so Stoloff enjoys his interrogation of Naomi (Jane Birkin), a revolutionary who showered the audience with revolutionary pamphlets at a ceremony honoring the Czar.
"Why did you do this?" a curious but bemused Stoloff asks Naomi.
When she talks of the class system and its oppressive nature, he holds up a finger to quiet her. "Don't insult my intelligence," he says. She tries again: "There must be change."
"Of course," Stoloff says. "Life is full of change. All will change in time into something else." He shrugs. "It doesn't need any help from you."
Naomi evades Stoloff's justice, as does Kifke, whose elaborate ruse should humiliate Stoloff, but even after being tricked, he makes the best of a bad situation as he and his cronies hotfoot it across the German border, and ultimately, to America.
Stoloff offers a medal to the officer who let them get away "for his actions in expelling a group of radical subversives from the Russian motherland." After all, a few less Jews can only be a good thing for Russia.
Russia has been portrayed as a rough, savage land. Certainly, many in power in the West maintain this position. J. F. C. Fuller, a conservative military strategist, was one of many urging a strong alliance with Germany to keep Russia out of Europe. It was he who, in his commentaries, called Stalingrad "a Thermopylae in reverse."
But is Russia the eternal savage, or might the West have its own dash of savagery? We know about Hitler, not to mention Napoleon. But in Taras Bulba (1962), Brenner plays a Cossack chief who sees Ukraine free itself from the Turks just in time to start fighting Polish domination. The Poles lay down the law: Cossacks will offer their military services to Poland wherever they are needed, such as then, in the Baltics. Bulba has a different take. The Cossacks joined the Poles to kick out the Turks, but now they want to be left alone. An artillery barrage is Poland's answer, much like air strikes are to those who remain uncowed by America. Bulba sends his sons to be educated in Kiev so they can learn Western ways and use them to help defend the Cossacks. There is a love story that teeters on the edge of soppy, but the political message, as in The King and I, is apparent: Will the Cossacks keep the Poles at bay and hold onto their steppes?
Brenner's Bulba is tough, noble, merciless, and not for sale. Zelensky, the current President of Ukraine, is anybody's. In the end, Bulba is forced to kill his son (Tony Curtis) for having joined the Poles in order to stay with a Polish woman he loves, but as the Poles attack and seek to overrun the Cossacks, Taras Bulba leads them into a trap, and the supposedly numerically superior and better-armed Poles are massacred. Bulba takes their city from them — but doesn't sack it, as he and his Cossacks had already starved the inhabitants in a siege. Instead, he is compassionate and offers to feed the beaten Poles, not sacking the city because it is now theirs: a Cossack city. It is a strange foretaste of Russia's "Special Operation," where the Russians have been avoiding causing damage to urban areas they expect to rule.
We see the presumed "savage" Easterner behaving as a better humanist than his supposed Western betters. When I examine the current stalemate of Europe versus Russia, I'm reminded of Rome: not the great, civilizing Rome of my childhood history classes and library reading, but a conniving, dissipated, and ruthless oligarchy with a cosmic case of tunnel vision.
Certainly these days it seems that the defense of democracy is less noble than, say, in 1956. Diane could speak for freedom in a firm and unclouded voice and tone that would today sound opaque. Since the West is jailing people for any number of violations, including countering the official narrative on anything from Ukraine to Covid, can we, unlike Diane, look Surov in the eye?
Is Ukraine truly an embattled country, much like Hungary was in 1956, fighting for freedom, or it is a kind of Slavic Cuba, where investors and American deep-staters are turning this land of wheat into a buffer zone-cum-money laundering operation? Is Russia once again the evil bear seeking to devour a peace-loving neighbor, or is it Christ driving the moneychangers from the temple?
Both sides can — and are — being argued. But a difference is in Putin's leadership.
Traditional Russian leadership — that of chairmen of the board like Stalin, Khrushchev, Brezhnev, Andropov — was dull and brutal. Putin has a kind of charm. He speaks well. He can be ironic and sarcastic. In a sense, he is a Yul Brenner running Russia. The question is, where and who is our Diane? We lack her clear-thinking nobility and verity. Instead, the West is ruled by a confederacy of dunces.
Russia, while feared and looked down on in the West, has saved its bacon more than once. Russia broke Napoleon. In 1848, their army helped the Hapsburgs keep their throne against nationalist revolutionaries. The Russians may not have won the First World War, but their pressure certainly kept Germany from overwhelming France in the first weeks of August 1914. And any student of military history must acknowledge that it was the Red Army that broke Hitler.
An incredible corruption, moral slide, and authoritarianism now consumes Europe, and there are those who, mixing the fanciful with desperation, wish for a Russian army to take Ukraine and then move on to break the European Union's chains. Of course, seeing Putin as a benign savior of the West is very misleading, much like how many Ukrainians saw Hitler as their liberator.
Winston Churchill argued that the decisive factor of the twentieth century was that Americans spoke English. The historian John Lukacs argued, in this vein, that the deciding factor of the twenty-first century might be that the Russians are white.
It remains to be seen what will happen to a West seemingly determined to kill itself.
Diane is no longer with us; instead, we have Surov in the Kremlin, and I wonder if Putin, as Yul Brenner's spirit, would want to save us. Or is he merely smiling with enigmatic eyes as he watches the West's journey end while its passengers, impotent and undirected, argue, sigh, and pass resolutions over and over again?
*  *  *
Counter-Currents has extended special privileges to those who donate $120 or more per year.
First, donor comments will appear immediately instead of waiting in a moderation queue. (People who abuse this privilege will lose it.)
Second, donors will have immediate access to all Counter-Currents posts. Non-donors will find that one post a day, five posts a week will be behind a "Paywall" and will be available to the general public after 30 days.
Third, Paywall members have the ability to edit their comments. 
Fourth, Paywall members can "commission" a yearly article from Counter-Currents. Just send a question that you'd like to have discussed to

[email protected]

. (Obviously, the topics must be suitable to Counter-Currents and its broader project, as well as the interests and expertise of our writers.)
Fifth, Paywall members will have access to the Counter-Currents Telegram group. 
To get full access to all content behind the paywall, sign up here:
Paywall Gift Subscriptions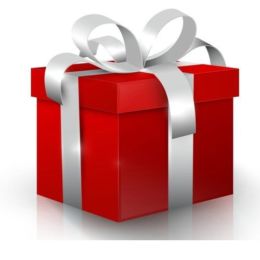 If you are already behind the paywall and want to share the benefits, Counter-Currents also offers paywall gift subscriptions. We need just five things from you:
your payment
the recipient's name
the recipient's email address
your name
your email address
To register, just fill out this form and we will walk you through the payment and registration process. There are a number of different payment options.
Enjoyed this article?
Be the first to leave a tip in the jar!