1,951 words
A Trumpeter, prisoner made,
Hoped his life would be spared when he said
He'd no part in the fight,
But they answered him "Right,
But what of the music you made?
On August 20, 2022, Darya Dugina, journalist and daughter of Aleksandr Dugin, was assassinated by means of a car bomb near Moscow. She was 29 years old at the time. I won't pretend to know who did it, or why. The FSB has put out an obviously bullshit claim that the attack was carried out by Ukrainian state security with the help of an Azov Regiment member. A nebulous "National Republican Army" of dissident Russians has claimed responsibility, but there's little evidence that they did this, or even exist as a coherent force, so I'm not convinced.
I have my own speculations, but I have no evidence for them, so I will not voice them here. As for the motives, there is still confusion about whether she or her father was the target of assassination. To a Westerner who speaks no Russian and does not monitor the Russian Federation's internal media scene, Alexander is by far the greater of the Dugins and obviously the intended target, but few know that Darya Aleksandrovna herself was a commentator on television, online, and in print media and was a public figure of rising eminence, sometimes even eclipsing her ageing father. It is therefore conceivable that Darya herself may have been targeted, rather than Alexander.
Having stated my reluctance to play internet sleuth and given you the skinny on what is known and as of yet unknown, let me get to the crux of the matter: Regardless of who assassinated her and for whatever reason, we can be reasonably certain firstly that neither Darya nor Alexander had killed anyone themselves, and secondly that they were targeted for their activities as philosophers and/or journalists. This has made people in the West, and particularly dissident commentators, visibly uncomfortable, as they too are primarily men of the word and pen rather than of the sword, and as such expect some immunity from the sword. This may be a good time to disabuse people of that illusion.
But first, a personal anecdote. In November of 2021, I was arrested on suspicion of hate speech. I didn't publicize this fact at the time because I saw no need. Specifically, I was arrested for quoting Carl Schmitt on the difference between a private (inimicus) and a public (hostis) enemy and the concept of the political; the friend-enemy distinction. Agents of the state, specifically chosen from among ethnic minority cops, came to my home and put me in handcuffs, then dragged me to the police station because I had at some point in my life publicly uttered the same words as an old German jurist and theorist of state.
I was never charged, but I won't pretend it was a pleasant experience. Owing perhaps to the discipline of mind I try to cultivate in myself, I said nothing to the cops and never lost my composure or even good humor while in custody, at one point helpfully pointing out to the arresting officer that his fly was undone. When it was all done, my family was obviously upset, but I wasn't. They asked me how I could remain calm. That got me thinking.
It's not natural to be calm under pressure. It is a learned behavior. Soldiers and athletes are trained to retain discipline under stress. Spies and special ops forces are trained not to break under interrogation. Even attorneys receive some training in how not to respond to provocation (and the arresting officers certainly did their fair share of provocation). How was I able to remain calm while being put in cuffs by ethnic outsiders and perp-walked through my neighborhood into the police van? Part of it is definitely my learned tolerance for adrenaline: Having acted on stage, argued in court, given political and educational speeches, and fought both in the ring and in the streets has left me with a very high tolerance for stress hormones. But another element was that I had expected to be arrested for a very long time. At some point, probably in late 2018, I realized that being arrested, attacked, or even killed for my public speech and activism is definitely in the cards. I was calm because I had mentally prepared for this, as a soldier mentally prepares for the possibility of being captured by the enemy.
But how can that be? What have I done except write articles, run Internet shows, and fundraise? I'm not and have never been a soldier. I've never killed a man. I've never engaged in illegal violence: strictly sport and defensive fighting. But that's all irrelevant. We're at war. I may not be a soldier, but I am a trumpeter.
In Aesop's fable, the trumpeter is taken prisoner by the opposing army who intend to put him to death. He protests, claiming that he has never taken up a weapon or killed anyone. But the opposing soldiers retort that with his trumpeting, he enticed and encouraged the enemy soldiers to kill them, and for that, he is as guilty as they are. And so the trumpeter was put to death.
The good and liberal-minded people of the West will often repeat that ideas are more powerful than guns and the pen is mightier than the sword, but then act surprised when states and groups around the world move to disarm their opponents of ideas as well as guns and swords. They proclaim the great power of the philosopher, the poet, the journalist, and the dreamweaver, and then act surprised when these genuinely powerful men are targeted for assassination, intimidation, bribery, attack, and deception. Good and liberal-minded people, not necessarily liberals, are aghast at the thought of killing someone for the words he said, no matter how much actual death those words have caused, facilitated, or attempted to justify after the fact.
All wars are wars of ideas, and ideas are invented, discovered, promulgated, implemented, and carried by men. The Russo-Ukrainian War is fought between opposing states, opposing armies, and soldiers, but it is also fought by opposing ideas. It is a war not only between Zelensky and Putin, but also between Ivan Sirko and Bohdan Khmelnytsky on one side, and Peter I and Joseph Stalin on the other. It is a battle between Taras Shevchenko and Aleksandr Pushkin. A battle between wild Cossacks and prim Imperial guardsmen. And it is a battle between the living intellectuals, artists, and statesmen of the opposing forces.
When Russia proclaims Ukraine a "fake nation," it declares its intention to destroy the ideas and culture which concretize the Ukrainian ethnicity in nationhood. They do not merely intend to throw out Taras Shevchenko's "farts" and replace it with the verses of Pushkin, as the Jewish Russian poet Joseph Brodsky trumpets in his poem mocking the Ukrainians for wanting independence, nor will they content themselves with changing Ukraine's flags, iconography, language, and festivals. The much-vaunted "denazification" would entail the wholesale murder of the Ukrainian nation's culture-bearing stratum — anyone who can remember Shevchenko and proclaim him as "ours," especially more "ours" than Pushkin. The Kremlin regime, which cannot abide the very idea of a Ukrainian nation distinct from Russia, will target these trumpeters for execution — for "denazification," as they like to call it — because it is these trumpeters in particular which offend them.
In the 2017-2020 period, even the illiberal and authoritarian Dissident Right found itself shocked and appalled at the censorship and prosecution that the West's states and large corporations brought against them after Donald Trump's election and the Charlottesville Unite the Right rally. These trumpeters of an army which had not yet been mustered were shocked that the opposing force hounded and arrested them, or at the very least took away their social media trumpets before they could sound the call to muster. They stood with mouths agape when the regime they decried as foolish and decadent took action to defend itself from their attacks. They pointed and sputtered at the illiberal acts that this supposedly weak and ineffectual liberal regime performed to rid itself of challengers. As our friend James J. O'Meara has pointed out when discussing Justin Trudeau's response to the trucker protest:
Now Trudeau has shown us what real sovereignty is. He is the most dynamic leader in the world, beyond Putin or Orbán. Where other "leaders" talk, Trudeau takes action. He's not afraid to send in the Cossacks, even if some citizens get trampled.
The greatest trick liberal ideology played on man was to convince him that something as powerful as an idea, especially expressed in words and broadcast to a wide audience, can be unserious. Speech is "just speech." There is no such thing as "fighting words." It is immoral and irrational to kill a man because he insulted your honor, or your wife's honor. When Darya Dugina calls Ukrainians subhumans who ought to be exterminated on television, those are just ideas, and they do not justify retributive action. When her Kabbalah-reading anti-white father calls for Russian subjugation of Eastern Europe, or declares all Anglo-Saxons to be the scourge of the world for their racism, colonialism, and (ironically) imperialism, it's wrong for either Eastern Europeans or Anglo-Saxons to strike back. When Nicholas R. Jeelvy calls for the dismantlement of the current Western order and its replacement with a European order of mutually-respecting nation-states, he should expect this declaration of ideological war to go unanswered by the Western order.
Alas, all of us — even nice, liberal-minded people — have to live in the real world. And in the real world, ideas are trumpet calls. They call an army to muster, and they relay orders to group, regroup, charge, and defend. When I was a gym-rat, I'd often play patriotic music on my headphones while working out because listening to it literally made me stronger, while the modern R&B which the gyms usually blare makes me weaker. When I play chess and attain deep concentration, I often catch myself (or rather my unattended subconscious mind) singing inspirational music, with patriotic songs being the ones likeliest to manifest themselves. When I develop and deepen the ideas of White Nationalism, I am crafting a political formula — an order of battle for an army yet to be formed. When I deconstruct enemy ideas, I am destroying enemy weapons. When I identify enemy discourse and enemy attempts to subvert our own discourse, I am performing counterintelligence for a state that has yet to be founded.
Should I be surprised that the opposing forces target me? If I had it my way, they'd at the very least lose power and the non-whites among them would be deported back to the countries where they came from. But I'm not just some fantasist on the Internet. I bear no weapon — or at least not one that can kill. But men with guns read these words and are inspired by these ideas. Better to snuff the fight out at the fount than to battle each of them.
Whoever killed Darya Dugina lives in this real world and not the fantasy world where words are "just words." The police captain who ordered my arrest lives in the real world. The censors of Twitter, Facebook, YouTube, and Google live in this selfsame real world. They correctly recognize that rebellions, wars, and great, world-changing events begin as words and ideas. With that in mind, we must not be surprised when states, groups, and corporations defend themselves against words and ideas, sometimes by taking the trumpets away and sometimes by killing the trumpeters.
*  *  *
Counter-Currents has extended special privileges to those who donate $120 or more per year.
First, donor comments will appear immediately instead of waiting in a moderation queue. (People who abuse this privilege will lose it.)
Second, donors will have immediate access to all Counter-Currents posts. Non-donors will find that one post a day, five posts a week will be behind a "Paywall" and will be available to the general public after 30 days.
Third, Paywall members have the ability to edit their comments. 
Fourth, Paywall members can "commission" a yearly article from Counter-Currents. Just send a question that you'd like to have discussed to

[email protected]

. (Obviously, the topics must be suitable to Counter-Currents and its broader project, as well as the interests and expertise of our writers.)
Fifth, Paywall members will have access to the Counter-Currents Telegram group. 
To get full access to all content behind the paywall, sign up here:
Paywall Gift Subscriptions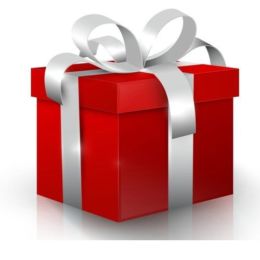 If you are already behind the paywall and want to share the benefits, Counter-Currents also offers paywall gift subscriptions. We need just five things from you:
your payment
the recipient's name
the recipient's email address
your name
your email address
To register, just fill out this form and we will walk you through the payment and registration process. There are a number of different payment options.
Enjoyed this article?
Be the first to leave a tip in the jar!