Mau-Mauing the Theme-Park Mascots
Jim Goad
1,693 words
As if black children didn't already suffer a tremendous disadvantage merely by, you know, being born as black children, now they must suffer the unbearable agony of being snubbed by Muppets and giant cartoon mice.
About two weeks ago, a black mother named Jodi Brown received national attention by posting a video of her two young daughters apparently being snubbed by a giant hairy blue Muppet known as "Rosita" — to my knowledge, the only bilingual Muppet whose origin story says she was born in Mexico — at the Sesame Place theme park in Langhorne, Pennsylvania, which is about a half-hour drive north of Philadelphia.
The black mama wailed before the world thusly:
I'm going to keep posting this, because this had me hot. We were on our way out of sesame place and the kids wanted to stop to see the characters. THIS DISGUSTING person blatantly told our kids NO then proceeded to hug the little white girl next to us! Then when I went to complain about it, they looking at me like I'm crazy. I asked the lady who the character was and I wanted to see a supervisor and she told me SHE DIDNT KNOW !! I will never step foot in @sesameplace ever again ! And please feel free to repost this. Actually run me my money back . . . so mad I stopped the video but it got me so mad when he blatantly told them no.
The controversy that predictably and tiresomely erupted led to an editorial in the once-great Philadelphia Inquirer titled "To the two Black [sic] girls snubbed at Sesame Place, this column is for you":
What happened during your Sesame Place visit was likely your first hint that the world isn't always a welcoming place. It's not. Especially for people of color or those who may appear different.
Of course, a rudimentary and non-hysterical review of the video in question makes it clear that the Rosita character was waving someone else away — reputedly someone who was bugging them about holding their kid for a picture. In a response posted on Instagram, representatives for Sesame Place wrote:
The performer portraying the Rosita character has confirmed that the "no" hand gesture seen several times in the video was not directed to any specific person, rather it was a response to multiple requests from someone in the crowd who asked Rosita to hold their child for a photo, which is not permitted. The Rosita performer did not intentionally ignore the girls and is devastated about the misunderstanding.
Sadly, tragically, unacceptably, and hilariously, this is not the first time that a costumed performer has been accused of snubbing a black child.
On Instagram, a portly black mother alleged that Rosita at the same Sesame Place in Pennsylvania had also snubbed her son and wondered,
Is this a pattern? . . . While visiting Sesame Place in PA two weeks ago Rosita also ignored my son but gave a high-five, bowed and curtsy to the children beside of him . . . This is blatant Smdh [shaking my damn head] even our babies can't escape the hatred.
Someone else posted a short clip of a Sesame Place character known as "Honkers" accidentally knocking over a small black girl. A woman with an unmistakably black inflection comments on the video, "I'm not certain what would possess somebody to push a child down like this, but this is completely unacceptable!" The video cuts off just as it's clear that the character was bending over to pick up the little girl.
A black dad named Nathan Fleming posted a video of his daughter at the same Sesame Place park in Pennsylvania and wrote:
Na we aint letting @sesameplace off the hook that easy!! Your characters have something against black kids period!!
A black mother at Disney World in Orlando posted a video of an actress dressed as Rapunzel allegedly snubbing her daughter while her mom laments, "She walked off when she saw y'all, just like da Elmo."
When news broke about the scandal at Sesame Place in Pennsylvania, an Arkansas couple says that the Big Bird character at Sesame Place in Orlando had snubbed their four-year-old son Jaheim. According to the father, Jaren Morris:
With other kids, who were mostly white, he was taking pictures and giving out hugs and high fives. Jaheim just wanted a high five, but Big Bird was totally different with him. The bird looked directly at him and refused to put his hand out. Jaheim was so sad afterwards, it was heartbreaking to see.
A New Jersey baby mama named Natanya Muhammad claims that while attending a birthday party at a Chuck E. Cheese restaurant in Wayne, New Jersey over the weekend, a costumed character dressed as the giant friendly rodent refused to high-five her two-year-old daughter Safa:
PLEASE RETWEET On July 30 at Chuck E Cheese in Wayne, NJ, my 2yo was racially discriminated against. As you can see, he gives all of the yt kids hi-5s & PURPOSELY ignored my black baby. When confronted, he ignored me as well. The manager, Angie Valasquez, made excuses for him.
Despite the fact that the Chuck E. Cheese character eventually posed for a picture with her petulant-looking sapling, Muhammad told TV reporters:
In the video, there were a bunch of Caucasian children who were there on stage that received a high five. . . . My black child was the one being ignored.
When asked if she intended to take the restaurant to court, Ms. Muhammad said that she indeed intended to do so — "expeditiously," as a matter of fact.
Same goes for two New York State women named Breana and Shaquana Johnson-Williams, who are suing Legoland for an undisclosed amount because they claim the costumed characters there deliberately shunned their black daughters during a dance party.
Last week, a black man named Quinton Burns filed a $25-million lawsuit against the Sesame Place in Pennsylvania, claiming that a human in a Muppet costume shamelessly ignored his five-year-old daughter. According to the suit:
SeaWorld [owners of Sesame Place] had actual knowledge that John Does 1-4 held personal beliefs of racial bias towards Black people and that John Does 1-4 had the propensity to discriminate against Black [sic] people based on their race or color. . . . This class action lawsuit demonstrates that SeaWorld Parks & Entertainment, Inc. and SeaWorld Parks & Entertainment LLC, engages in pervasive and appalling race discrimination against children in the operation of Sesame Place Philadelphia.
Since it's a class-action lawsuit, that means other aggrieved black parents can join in the Mau-Mauing of Sesame Place.
Jodi Brown, the woman who started the whole money-grubbing ball rolling by posting the footage where her daughters were reputedly snubbed by Rosita, has retained the inestimable legal powers of one B'Ivory Lamarr, of B'Ivory Lamarr Trial Lawyers, who claims the two black girls were "intentionally mistreated by a Sesame Place employee during a parade." According to Lamarr, in classically verbose Jackie Chiles black-lawyer argot:
We are appalled, both, by the actions of the performer and the lack of accountability and audacity of the Sesame Place theme park to defend such egregious actions. We will not hasten to exercise every remedy under the law to hold this theme park accountable for what we continue as nothing short of intentional mistreatment to their minority patrons.
Jesse Jackson is, of course, jumping on the Mau-Mau dogpile:
In our fight for freedom and equality, we have seen this recent incident with Sesame Place too many times to remember. Yet, one thing is for certain — without sincere action from corporations, discriminatory acts always return. . . . Sesame Place, which is owned by SeaWorld has not provided solutions that I trust will eradicate the culture that has stained this theme park with discriminatory practices. We need SeaWorld to take a stance against past practices and do what is necessary to end discriminatory acts at their theme parks.
Without fail, every corporate entity that was unwittingly dragged into these nonsensical racial panics has issued public statements about how they've always been committed to inclusivity and equity and fairness and goodness and treating all children as if they're actually the same and that their main mission is to provide a safe place for kids to have fun where they're not tormented by genetic memories of cotton fields and lynch mobs and that they are deeply saddened to hear what has happened and want to reassure the public that it will never happen again and that their employees will endure rigorous sensitivity training to ensure it never ever happens again and please don't sue us, we can't afford it, we don't want to lose everything we've worked for to appease some dumb ghetto ho who hallucinates lynch mobs in her breakfast flakes.
I would never deny that costumed theme-park characters horribly mistreat black children. In fact, what I've already shared with you isn't even the worst of it. I've uncovered five separate clips where costumed theme-park characters openly use shockingly racist jargon in the midst of presumably attempting to entertain children. Do not click on any of these if you are easily offended:
Clip 1
Clip 2
Clip 3
Clip 4
Clip 5
Mind you, there's no evidence that any of these costumed performers were white. To my knowledge, none of their racial identities have yet to be revealed. And there's also no evidence that any of these hapless performers who are being sucked into legal nightmares did or said anything to indicate they hate black people.
But the world is stupid enough at this point that the global race war may be ignited by the idea that costumed theme-park characters are deliberately refusing to high-five black children.
The world is so stupid that we are led to believe black children will be permanently scarred due to the fact that some dumb actor in a Muppet costume perhaps accidentally overlooked them because those face coverings tend to impede one's range of vision.
And we're required to believe that this is far worse than being born a white child in a climate where, from the minute you're able to understand words, you are bludgeoned with the idea that you and your ancestors are responsible for everything that's wrong with the world.
*  *  *
Counter-Currents has extended special privileges to those who donate $120 or more per year.
First, donor comments will appear immediately instead of waiting in a moderation queue. (People who abuse this privilege will lose it.)
Second, donors will have immediate access to all Counter-Currents posts. Non-donors will find that one post a day, five posts a week will be behind a "Paywall" and will be available to the general public after 30 days.
Third, Paywall members have the ability to edit their comments. 
Fourth, Paywall members can "commission" a yearly article from Counter-Currents. Just send a question that you'd like to have discussed to

[email protected]

. (Obviously, the topics must be suitable to Counter-Currents and its broader project, as well as the interests and expertise of our writers.)
Fifth, Paywall members will have access to the Counter-Currents Telegram group. 
To get full access to all content behind the paywall, sign up here:
Paywall Gift Subscriptions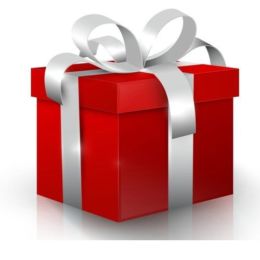 If you are already behind the paywall and want to share the benefits, Counter-Currents also offers paywall gift subscriptions. We need just five things from you:
your payment
the recipient's name
the recipient's email address
your name
your email address
To register, just fill out this form and we will walk you through the payment and registration process. There are a number of different payment options.