1027 sanaa
English original here, French version here
Vastustan Andrew Westphalin artikkelia "Homosexuality Ain't Cool" ja muita VNN:ssä julkaistuja kirjoituksia, jotka keskittyvät homojen loukkaamiseen. Pyrin tässä esittämään, miksi se on turhaa ja miksi suvaitsevaisuus on hyvä asia valkonationalistiselle liikkeelle.
Ensinnäkin homoseksuaalisuus ei ole pääasia.
Kiitos vääristyneen juutalaismedian kuvan, on helppo ajatella, että kaikki homoseksuaalit ajavat heidän agendaansa. Vasemmistolaiset homot ovat kyllä kuvottavia. Tästä syystä on helppo suoltaa loukkaavia kommentteja koko yhteisöstä poliittisen epäkorrektiuden ja ihmisten ärsyttämisen nimissä. Mutta tämä on iso taktinen virhe.
Valkoisen nationalismin tulisi olla yhden asian liike. Valkonationalismi ajaa valkoisten etuja ja vastustaa vihollisiamme. Piste. Kaikki muu on toissijaista. Tämä tarkoittaa, että valkoisten nationalistien tulee yhdistää kaikki valkoiset yhdeksi itsetietoiseksi rodulliseksi yhteisöksi, joka ajaa yhteistä etua. Valkonationalismilla on yksi viesti homoille: heillä on enemmän yhteistä toisten valkoisten kuin ei-valkoisten homojen kanssa. Meidän täytyy välttää vihollisemme hajota ja hallitse -taktiikkaa, joka on omiaan johtava tuhoomme. Tappelut homojen ja heteroiden, miesten ja naisten, pakanoiden ja kristittyjen, pohjoismaalaisten ja välimerellisten, kelttien ja anglosaksien, saksalaisten ja slaavien (jne.) välillä eivät kuulu liikkeeseemme. Vihollisemme tulevat aina käyttämään näitä hyväkseen luodessaan rakoja välillemme.
Suvaitsemattomuus homoja kohtaan ei vain hajota valkoista väestöä, vaan myös valkonationalistista liikettä. Ernst Röhm ei ollut viimeinen valkonationalismista kiinnostunut homo. Olen tavannut monia avoimesti valkonationalistisia homoja, ja minulla on epäilykseni muutamasta muusta. He ovat kaikki olleet älykkäitä ja ansioituneita, todellisia lahjoja liikkeellemme. He, joilla ei ole perhettä, voivat vapaammin puhua rotuamme koskevista ongelmista, koska heillä ei ole perhettä, jota saattaa vaaraan. Heillä on täten myös enemmän aikaa ja varallisuutta, jota lahjoittaa aatteellemme. Moni homomiehistä ei ole stereotyyppisen naisellinen. He ovat miehisiä, ja pitävät miehisistä asioista kuten faktoista, logiikasta ja suorasta toiminnasta. Myös "naisellisemmat" miehet auttavat liikettämme. Pim Fortuyn oli ideologinen sekasotku, mutta hänellä oli potentiaalia viedä Alankomaat oikeistolaisempaan suuntaan, ja hänen mahtaileva tyylinsä vain auttoi. Median oli vaikea maalata prameilevasta, kukkia ja sylikoiria rakastavasta miehestä seuraavaa Hitleriä.
Yhdistynyt valkonationalistinen liike ei tarkoita, että kaikkien tulee seurata samaa strategiaa. Tämä ei toimisi. Mitä enemmän eri lähestymistapoja on, sitä suuremmalla todennäköisyydellä se onnistuu. Kaikkien ei myöskään tarvitse toimia yhteistyössä. Kaikkien ei tarvitse edes pitää toisistaan. Meitä yhdistää yhteinen päämäärä, jota kohti jokainen pyrkii omalla tavallaan, ja meidän tulee välttää kahtia jakavaa retoriikkaa.
Toiseksi suvaitsemattomuus homoja kohtaan on juutalaista.
Westphal on mitä ilmeisimmin kristitty. Jos kysyt kristityltä, miksi homous on syntiä, hän ei voi viitata Jeesukseen. Hän tuomitsi avioeron, muttei sodomiaa. Kristittyjen tulee kääntyä Vanhan testamentin puoleen. Testamentin, joka kuvaa juutalaisia ja heidän kulkujaan, rikoksiaan, taikauskojaan ja vihojaan. Siitä opimme, että homoudesta tulee tuomita kuolemaan. Miksi? Juutalaisen lain päätavoite on erottaa juutalaiset muista ihmisistä. Juutalaiset tuomitsivat homoseksuaalisuuden, koska heidän naapurinsa harjoittivat sitä. Homoseksuaalinen pederastia, yksi monista tabuistamme, oli yleinen käytäntö antiikin Välimeren arjalaisyhteiskunnissa. Persialaiset, roomalaiset ja kreikkalaiset kaikki harjoittivat sitä, mukaan lukien maailmanhistorian ja tarujen suurimmat miehet, kuten Akhilleus ja Aleksanteri Suuri.
Teknisesti kreikkalaiset ja muut eivät olleet pedofiilejä (jotka himoitsevat lapsia), koska he kiinnittivät huomionsa murrosiän ylittäneisiin poikiin, jotka olivat valmiita asepalvelukseen. Antiikin ihmisille homoseksuaaliset suhteet olivat täysin yhteensopivia avioliiton ja perhe-elämän kanssa, ja pelkästään miesten kanssa suhteita solmineita paheksuttiin. Homosuhteita myös koski joukko sääntöjä ja tabuja. Toiminta ei ollu verrattavissa nykyajan vapaamielisyyteen. On kuitenkin selvää, että antiikin arjalaisille homoseksuaalinen käyttäytyminen oli paitsi hyväksyttyä, se oli normaalia, ja joskus siihen jopa kannustettiin. Sitä harjoittivat jumalat (Zeus ja Ganymedes), ja sen jaloudesta kirjoittivat runoilijat, filosofit ja historioitsijat. On vaikea ylläpitää juutalaista homovihaa, jos haluaa todella ymmärtää ja arvostaa klassista pakanallista sivistystä.
Oli Vanhan testamentin homoseksuaalisuuden tuomitseminen kuinka myrkyllistä, perustuu se kuitenkin realistiseen käsitykseen ihmisluonnosta. Juutalaiskristillisyys tuomitsee homouden syntinä. Synti on valinta, eikä kukaan ole sille immuuni. Jos heteroseksuaali on henkilö, joka on immuuni homoseksuaaliselle vietille, implikoi juutalaiskristillisyys, ettei kukaan ole hetero. Jos homoseksuaali on henkilö, joka ei voi olla pitämättä samaa sukupuolta olevista, eikä hän voi asialle mitään, implikoi usko myös, ettei homoja ole. On siis vain ihmisiä, jotka voivat vastustaa homoseksuaalista viettiä ja pyrkiä itse heterouteen. Tilaa ei siis jää moraaliselle omahyveellisyydelle.
Asiat vain pahenevat 1800-luvulla, kun psykologit, (joista osa, vaan ei kaikki, olivat juutalaisia), loivat uuden ajatusmallin seksuaalisuuden ymmärtämiselle. Enää ei ollut homo- ja heteroseksuaalisia haluja, joita ihmiset pystyivät hillitsemään ja hyväksymään itse. Nyt oli homo- ja heteroseksuaalisia ihmisiä, ja heidän eronsa oli synnynnäistä ja täten oman tahdon ulkopuolista. Henkilön seksuaalisista taipumuksista tuli nyt kokonainen "elämäntyyli", uusi "identiteetti" joka nostatti seksin tärkeyttä kaiken muun kustannuksella. Tämä uusi ja väärentynyt kuva seksuaalisuudesta on aiheuttanut suurta tuskaa ja tuhoa rodullemme.
Ensinnäkin se on luonut paljon ahdistusta miehille ja naisille, jotka kokevat homoseksuaalista vetoa. Pakanayhteiskunnissa näitä haluja voitiin ottaa huomioon, ymmärtää ja jopa ilmaista halutessa. Juutalaiskristillisessä yhteiskunnassa näitä haluja tukahdutetaan, mutta pelkästään niiden olemassaolo ei sano mitään kenenkään identiteetistä. He ovat kaikkien muiden tapaan syntisiä ja viettelykselle alttiita. Nykypäivänä homoseksuaaliset halut tuottavat paljon ahdistuneisuutta ja psykologista kärsimystä. Ihmiset ovat huolissaan, mahtuvatko he pieneen ja leimattuun seksuaaliseen ryhmään, joka on toisista ihmisistä täysin erillinen. Nuorella miehellä, joka kiihottuu ystävänsä kanssa painiessaan, on käsissään suuri psykologinen kriisi. Hän miettii, jos hän on sairas. Hän tuntee itsensä eristetyksi perheestään ja tuttavistaan. Hän miettii, jos hän joutuu muuttaman isoon kaupunkiin. Hän miettii, jos hän joutuu käyttäytymään naisellisesti ja stereotyyppisen "homomaisesti".
Toiseksi tämänlainen suhtautuminen on omiaan haitannut miestenvälisiä ystävyyssuhteita ja siteiden luontia. Miesten välinen ystävyys ja suhteet, Männnerbund, on kaikkien suurten sivilisaatioiden, etenkin arjalaisten, tunnusmerkki. On merkillistä lukea aikaisempien vuosisatojen ystävyyssuhteista, kuten Augustinuksen Tunnustuksia, tai Montaignen Esseitä. Miehet saattoivat ilmaista rakkautta ja tunteita toisiaan kohtaan ilman pelkoa homoksi leimaantumisesta, koska termiä ei tällöin ollut edes keksitty (homoseksuaalisuuden käsite on syntynyt vasta 1800-luvun loppupuolella). Nykyään näitä vanhanaikaisia suhteita katsotaan "queer-teorian" vääristävän linssin lävitse, ja Augustinuksen ja Montaignen kaltaiset suurmiehet ovat katsottu "homoiksi".
Kolmanneksi he, jotka päättävät olevansa "homoseksuaaleja", eivätkä pelkästään homoseksuaalisia viettejä omaavia, tuomitsevat itsensä elämään puhtaasti homoseksuaalista elämää, joka on omiaan vaarantamaan heidän terveytensä, ja tukahduttamaan heidän mahdollisesti heteroseksuaaliset halunsa. He irtautuvat avioliitosta ja perhe-elämästä, jotka saatettiin pakanayhteiskunnissa avoimesti yhdistää homoseksuaalisiin suhteisiin. Juutalaiskristillisessä yhteiskunnassa tämä on jouduttu tekemään salassa.
Neljänneksi on luotu "heteroseksuaali", joka katsoo olevansa immuuni homovietille. Tämä antaa hänen yhdistää juutalainen suvaitsemattomuus omahyväisyyteen, ja hänestä on täten tullut homoja vihaavia öykkäri.
Kaikkia näitä tuhoavia ilmiöitä voidaan lievittää, mikäli avaamme mielemme juutalaisen vihan ja suvaitsemattomuuden perinnölle. Homojen vihaajat ovat huomaamattaan juutalaisten otteessa. Valkoinen nationalismi vaatii juutalaisen ajattelun poistamista mielistämme, mutta monella valkonationalistilla ei ole käsitystä siitä, mitä kaikkea radikaalia se vaatiikaan.
"F. C. I. Clarke", Vanguard News Network, 28. kesäkuuta 2002
*  *  *
Counter-Currents has extended special privileges to those who donate $120 or more per year.
First, donor comments will appear immediately instead of waiting in a moderation queue. (People who abuse this privilege will lose it.)
Second, donors will have immediate access to all Counter-Currents posts. Non-donors will find that one post a day, five posts a week will be behind a "Paywall" and will be available to the general public after 30 days.
Third, Paywall members have the ability to edit their comments. 
Fourth, Paywall members can "commission" a yearly article from Counter-Currents. Just send a question that you'd like to have discussed to

[email protected]

. (Obviously, the topics must be suitable to Counter-Currents and its broader project, as well as the interests and expertise of our writers.)
To get full access to all content behind the paywall, sign up here:
Paywall Gift Subscriptions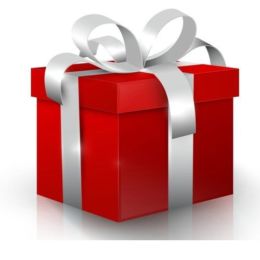 If you are already behind the paywall and want to share the benefits, Counter-Currents also offers paywall gift subscriptions. We need just five things from you:
your payment
the recipient's name
the recipient's email address
your name
your email address
To register, just fill out this form and we will walk you through the payment and registration process. There are a number of different payment options.
Enjoyed this article?
Be the first to leave a tip in the jar!