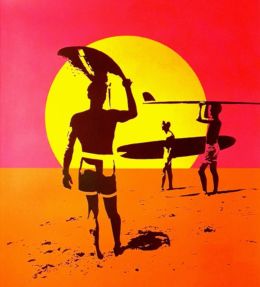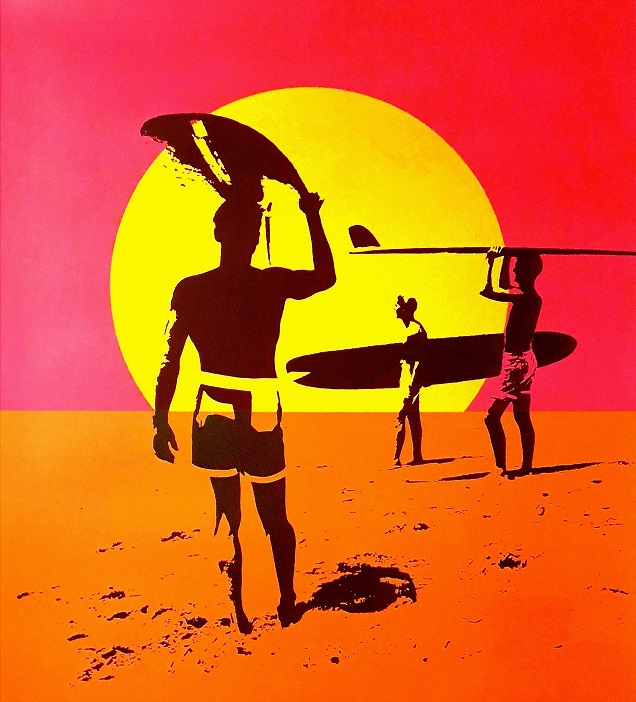 1,154 words
Congratulations, folks. We are about a week into our second White Boy Summer and already things are, as the kids like to say, popping. Roe v. Wade has been overturned, hoes are mad, and we still have most of the summer ahead of us. I write these words and a pleasant laziness permeates my body, calling me to the inactivity of the shade and the self-satisfaction of summertime repose.
Last year there was an "official White Boy Summer soundtrack" which was heavy on rap and other forms of negro music. While White Boy Summer was indeed invented by the wigger Chet Hanks, the instinctual impulse behind it is quintessentially white, one could even say Aryan. As such, I never believed a white boy summer soundtrack should consist of anything but California surf rock.
The dream of summer is an almost universal presence in European culture. European man has been forged by winter, and our flesh and souls are embers of defiance in Old Man Winter's kingdom. And yet, European man is always dreaming of a life without that onerous season. Unburdened by worries of civilizational death or the softness that would arise out of a lack of hardship, our ancestors sought after and yearned for an easier life, the yearning for endless summer. European man, a product of the icy North, yearns to conquer for himself a piece of the South, a piece of summer, so that he may have a brief respite from the endless war against winter.
When we talk about Tiki culture, we talk about the culture of those Americans who conquered the Pacific Ocean and Polynesia in the Second World War. It is an expression of escape from the humdrum of everyday life into the warm, welcoming sand and sea of a Polynesian island, of drinking a Mai Tai under the shade of lush vegetation as bronze-skinned native girls, unspoiled by Western ideas of propriety, frolic in the shallows. We talk about a land without cold, without winter, and with no need for the rigors of discipline — a place where a warrior takes solace. We talk about a sort of Heaven.
Post-war Europe did not look to Polynesia in building its summer cult, but to its own long-suffering southern frontier: the Mediterranean. In that kaleidoscope of cultures and nations, Europe looked to find solace after the cataclysm which nearly ended our race. First it was Dalida, herself an Italian born in Egypt who took inspiration from sun-kissed Italy and Greece, and even the Arab world, to forge a new exoticist aesthetic in Europe. She was followed by ABBA, the Swedish pop group which remains to this day the best example of exoticism done right. I've called ABBA the most perfect expression of Aryan aesthetics only half in jest. After all, what is more Aryan than to pluck absent-mindedly at a lyre while a woman in a state of undress sings, yearning for the last horizon — a sunny, sandy beach looking out to an infinite ocean? And while you're at it, why not have a Mai Tai?
As I type these words, hundreds of thousands of Europeans are seeking out the Mediterranean basin's ancient shores in order to experience their week or ten days of heaven. Friendly and overweight German salarymen will roast themselves a peculiar shade of red and drink thrice their weight in beer daily in the courtyard alehouses of the Balearic Islands. Droves of Britishers will overtake the Greek islands and demonstrate once again the sad fate of people who've come out the ass end of the civilization-wringer. Russians in their thousands will descend upon Italy and Turkey, the men making spectacles of themselves with their drinking and the women with their beauty. Aryan Man will once again arrive in force on the shores of Mare Nostrum and honor the blood of untold millions — Roman, Greek, Spanish, French, English, and German — who have perished there by bathing his body in its sacred waters, imbibing its magic potions, participating in the bacchanalia on Ibiza and Crete, and sacrificing his skin to Father Sun.
But there is one place where the sublimated Aryan cult of summer and Sun is stronger than anywhere else. I am, of course, talking about the edge of the world and all of Western civilization — and no, not the whole state, either, just the iconic Southern half where we've all been (and I don't mean on vacation). It's what you get when you light out for the territory ahead of the rest to avoid being adopted and sivilized by Aunt Sally, at scale. People ran from the onerous life imposed by civilization until there was nowhere left to run, and somehow or other, they ended up in La-La Land.
Its current woes – multitudinous, but all stemming from demographic displacement — notwithstanding, it's important to remember that California was at one point a white state; indeed, a conservative white state and a center of the summer-loving Tiki culture as well as the treasured surfer dude culture. The beach bum: tall, blond, chiseled like a Greek god, sun-kissed (but not like the neurotic and feminine bodybuilder of the '80s or today), laid back, relaxed and friendly, amusedly contemptuous of bourgeois norms of "work" and "money" – in short, a Diogenes with the beauty of Alexander, or Alexander were he truly Diogenes. Unhurried and relaxed, SoCal beach life was genuinely the end of the West — or how it should have ended, at any rate: Aryan Man, forged by ice, finally conquering this land of endless summer and living out the rest of his years in well-earned bliss. Alas, it was not to be, but that's a story for another day.
When we say White Boy Summer, we awaken the ancestral yearning for the land of summer. We imagine a victory state for the white race: a land where cold hath no more dominion. It is a Faustian dream, no doubt, but then again, we are who we are. When we say White Boy Summer, we yearn for the promise of Sun, sea, sand, and above all, carefree youth, a respite from the terrifying progress of time and the attendant spell of ageing. When we say White Boy Summer, we stake our claim to the warm regions of the planet and announce our intent to hew them to our will.
White Boy Summer is far more than a pathetic wigger's attempt to invigilate himself into blackness, but rather a bold and shameless proclamation of summertime whiteness. It is a glove thrown down on the sand and a message to the swarthy races of the world that the heat will not protect them, and that like the proverbial mad dogs and Englishmen, we will walk in the midday Sun, and we will swim, fish, surf, frolic, and build sandcastles.
There is no escaping Aryan Man. He will have his summer, his sea and sand, and by God, he will have his Mai Tai.
*  *  *
Counter-Currents has extended special privileges to those who donate $120 or more per year.
First, donor comments will appear immediately instead of waiting in a moderation queue. (People who abuse this privilege will lose it.)
Second, donors will have immediate access to all Counter-Currents posts. Non-donors will find that one post a day, five posts a week will be behind a "paywall" and will be available to the general public after 30 days.
To get full access to all content behind the paywall, sign up here:
Paywall Gift Subscriptions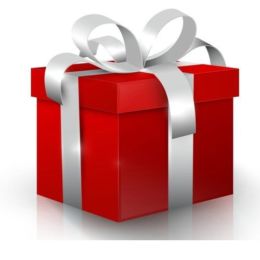 If you are already behind the paywall and want to share the benefits, Counter-Currents also offers paywall gift subscriptions. We need just five things from you:
your payment
the recipient's name
the recipient's email address
your name
your email address
To register, just fill out this form and we will walk you through the payment and registration process. There are a number of different payment options.
Enjoyed this article?
Be the first to leave a tip in the jar!