The Counter-Currents 2022 Fundraiser
Join Our Birthday Party!
Counter-Currents is Turning 12
Cyan Quinn
400 words
This year Counter-Currents is raising $300,000. Our total is $92,865.63, which is 31% of the way toward our goal. Thank you to all our supporters.
In just seven days — on Saturday, June 11th — we will mark Counter-Currents' 12th birthday! To celebrate, we will be hosting a special Birthday Livestream with some of your favorite authors, activists, commentators, and you!
We'd like to hear from some of our readers, so if you are comfortable joining the livestream, please email Greg Johnson at [email protected]. The livestream starts at noon Pacific, 3 pm Eastern, 8 pm Western Europe, and 9 pm Central Europe. 
Twelve years ago, Greg Johnson created Counter-Currents to spare our readers the long and difficult search for truth. We are constantly exposed to propaganda: "Diversity is our greatest strength." We know the opposite is true. White Identity Politics is the only option in the face of our extinction. We need to defend the moral permissibility, indeed the moral obligatoriness of love of one's own if we are to survive.
But for many people, the intellectual journey is costly. A truth-audit, re-examining your worldview against new information, requires fidelity to truth and a moral obligation to improve yourself and the lives of those around you. In a society that is growing more closed-minded, this is scary. Have you ever wondered, Am I the only one?
You are not alone. At Counter-Currents, our online and offline community is growing. Four years ago, on our 8th birthday, we reported 1.5 million visitors over the year. Now, we bring in 1.5 million visitors every two months.
Our outreach is effective. According to an SPLC poll released on Wednesday, 67% of Republicans now understand that the Great Replacement, the decline of white Americans and their replacement with rapidly reproducing foreign ethnic groups, is not only real but deliberate.
However, seeing the Great Replacement as it really is, is only half the puzzle. Counter-Currents proposes an achievable, peaceful alternative to the extinction of white peoples. Preserving historically white homelands is the only way to halt and reverse the Great Replacement and the ethnic conflict that comes with it.
We're honored and grateful that so many of you are here, and we can't wait to hear from you! How did you find Counter-Currents? What are some of the most memorable pieces you've read here over our twelve years? We need to know!
If you would like to participate in our livestream, please email Greg Johnson at [email protected] for instructions on how to join. Thank you for your loyal support!
Cyan Quinn
Program Director
How you can help Counter-Currents: 
1. E-Checks
If you are in the United States, the easiest way to send money to Counter-Currents is by e-check. It is as secure, fast, and convenient as a credit card. All you need is your checkbook.
2. Credit Cards
In 2019, Counter-Currents was de-platformed from five credit card processors. We applied to a couple of other processors but were turned down. In the process of applying, we discovered that Counter-Currents has been put on the so-called MATCH list, a credit card industry blacklist reserved for vendors with high rates of chargebacks and fraudulent transactions. This is completely inapplicable to Counter-Currents. Thus our placement on this list is simply a lie — a financially damaging lie — that is obviously political in motivation.
Currently, there are only two ways we can take credit card donations:
CashApp as $CounterCurrents! CashApp allows you to make an instant credit card donation without a high processing fee. Plus, it gives us an encouraging mobile alert when you donate! Boost the Counter-Currents staff morale instantly! Donate via CashApp!
Entropy, a site that takes donations and comments for livestreams. Visit our Entropy page and select "send paid chat." Entropy allows you to donate any amount from $3 and up. All comments will be read and discussed in the next episode of Counter-Currents Radio, which airs every weekend.
3. Bank Transfers
It is also possible to support Counter-Currents with bank transfers. Please contact us at [email protected].
4. Gift Cards
Gift cards are a useful way to make donations. Gift cards are available with all the major credit cards as well as from major retailers. You can send gift cards as donations electronically, by-email, and through snail mail. If you can find a place that sells gift cards for cash, they are as anonymous as sending cash and much safer.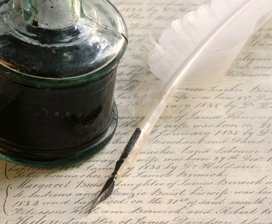 5. Cash, Checks, and Money Orders
Sometimes the old ways are best. The least "de-platformable" way to send donations to Counter-Currents is to put a check or money order in the mail. Simply print and complete the Word or PDF donation form and mail it to:
Counter-Currents Publishing, Ltd.
P.O. Box 22638
San Francisco, CA 94122
USA
[email protected]
Thank you, Boomers, for keeping your checkbooks, envelopes, and stamps. There are youngsters reading this site who have never written a check or put a letter in the mail.
6. Bill Payment Services
If you wish to make monthly donations by mail, see if your bank has a bill payment service. Then all you need to do is set up a monthly check to be dispatched by mail to our PO box. This check can be made out to Counter-Currents or to Greg Johnson. After the initial bother of setting it up, you never have to think about it again.
7. Crypto-Currencies
In addition to old-fashioned paper donations, those new-fangled crypto-currencies are a good way to circumvent censorious credit card corporations.
Click here to go to our crypto donation page.
Click here for a basic primer on how to get started using crypto. Do not, however, use COINBASE. COINBASE will not allow you to send money to Counter-Currents. (Yes, it is that bad.)
For those brand new to cryptocurrency, you can even use your credit card to buy cryptocurrency via Moon Pay here. Then you can send your cryptocurrency to our crypto addresses.
8. The Counter-Currents Foundation
Note: Donations to Counter-Currents Publishing are not tax deductible. We do, however, have a 501c3 tax-exempt educational corporation called The Counter-Currents Foundation. If you want to make a tax-deductible gift, please email me at [email protected]. You can send donations by mail to:
The Counter-Currents Foundation
P.O. Box 22638
San Francisco, CA 94122
USA
9. Remember Us in Your Will
Finally, we would like to broach a very delicate topic: your will. If you are planning your estate, please think about how you can continue helping the cause even after you are gone. The essay "Majority Estate Planning" contains many helpful suggestions.