Another Black Eye on South Street
Jim Goad
1,313 words
When I was younger — and what a great, sweet, innocent, unrealistically wonderful time it was — nostalgia was often seen as a crutch for people who can't enjoy the modern world. But since there's nothing to enjoy about the modern world, nostalgia now seems like the wiser option.
I was born, weaned, whelped, and reared — though not necessarily in that order — in the greater Philadelphia area, and I will never apologize for this, despite the fact that it would be the prudent thing to do. I will always have a soft spot in my heart for that scrappy, crappy metropolis. Last September I wrote about how it broke my heart to see Philly's Kensington and Fishtown neighborhoods — home to the toughest and crassest white people I've ever known — become an open-air interracial opioid death camp.
Last Saturday night, Philly became the latest American city to host this summer's burgeoning Mass Shooting Round Robin when multiple gunmen killed three and wounded 14 others near midnight on South Street, one of the city's most popular tourist spots.
Every city seems to have its own South Street; it's the main strip in town where you go to drink, eat, see movies or bands, and get into fistfights. Think of Bourbon Street but with cheesesteaks, and you have South Street. Or picture Greenwich Village, but much fatter and more violent.
The 1963 song "South Street" by Philly's own black vocal band The Orlons confirmed that even back then, it was the city's bohemian hotspot:
Where do all the hippest meet? (South Street, South Street)
Where the dancin' is elite (South Street, South Street)
Side by side we're loose and neat
When we're stompin' down the street
Hurry down, baby, she's the hippest street in town!
Most of my experiences on South Street were from the early and mid-1980s while I went to college and lived in Center City. The South Street I remember featured Harry's Occult Shop, which carried all manner of dead and unborn creatures preserved in formaldehyde-filled jars. It was home to Krass Brother's Men Store and its quintessentially tacky TV commercials. South Street had a little barber shop tucked away in an adjacent alley where I'd get my hair cut by Joe Cirello, who invented the "DA" (duck's ass) haircut back in the 1940s. It boasted a punk-rock clothing store called Zipperhead, which eventually relocated and changed its name after people made a big stink about "zipperhead" being an anti-Asian slur. The Theater of the Living Arts (TLA) at 3rd and South was where I first saw Faster, Pussycat! Kill! Kill and King of Hearts and other obscure "midnight movies" back in a pre-YouTube era when you actually had to travel into the bowels of a giant sleazy city to find anything even a bit non-mainstream.
Saturday's mass shooting happened right outside the Theater of the Living Arts. A band named Dying Fetus was playing inside when the shooting occurred.
So far, two suspects have been arrested. They are both black. One of the gunmen died in the shootout. He was also black. And a fourth suspect has been identified but not captured as of this writing. He's black, too. It all appears to have popped off with a brawl between three of these gents.
Two of the brawlers were reportedly aspiring boxers. It's a refreshing change from all the aspiring rappers committing mass shootings these days.
I don't remember much of a black presence on South Street back in the 1980s. Philly cops back then were much more aggressively brutal, and at least the Italian douchebags from neighborhoods immediately south of South Street would show up en masse to flex on Saturday nights in the summertime.
But footage allegedly taken right as the shooting started Saturday night shows a crowd that was almost entirely black. Apparently even South Philly's legendarily feisty Guido Contingent has been scared away from South Street. Here's another shot of the crowd from Saturday night, as well as a group of young ladies blocking a car via terroristic twerking.
There had been another multiple-shooter event in the same area earlier in the week. Shortly after midnight the previous Tuesday, there were reports of shooters at 4th and South Streets and a couple blocks away at 5th and Leithgow. No one was killed. Surveillance footage shows that all of the perpetrators in this incident were also black.
Writing for the Philadelphia Inquirer, a long-time resident of the South Street neighborhood named Peter Dobrin calls the area the city's "most fraught party zone. . . . But Saturday night's shootings were very different. People died. And it feels as if some awful demon has been let out of the bottle. That demon, of course, is guns — in all of their now-ubiquitous horror."
Yep, it's those cotton-pickin' guns again. Of course.
The article quotes a local hardware-store owner and "championship neighborhood booster" who says, "It's another black eye on South Street. I wish I had the magic answer."
Might the word "black" be the magic answer you're seeking?
This wasn't the first black eye on South Street. During a flash-mob riot in 2010, black teens on South Street attacked everything in their path while chanting BLACK BOYS and BURN THE CITY.
People ask where the cops were last Saturday night. They were everywhere. There's a police station only six blocks from where the shooting happened. Officials claim there were 70 police in the immediate area of Saturday night's slaughter. One of them even fired at and injured one of the gunmen. But several eyewitnesses, including both revelers and store owners, said they could sense something was going to go wrong that night. The invading dusky hordes seemed especially rowdy as darkness fell, but police apparently didn't enforce the 9 PM curfew for what mostly seemed to be an underage crowd.
According to one observer, "The kids were running up the roofs of the parked cars, and all of us out trying to enjoy the night were getting uncomfortable." There were also reports that around 9 PM, at least two men were seen brandishing guns, causing a brief panic amid onlookers. This was nearly three hours before the mass shooting.
Were the cops told to stand down? Or is it too risky to these days to stand up?
Frank Rizzo was Philly's police commissioner in the 1960s and its Mayor in the 1970s. There has never been a more entertaining Mayor in American history. The Philadelphia Police Department under Rizzo was notoriously brutal, especially toward blacks. As luck would have it, Philly had no major race riots during the 1960s. But Frank Rizzo is now considered such a pariah, both a statue and a mural in his honor were recently removed from the streets of Philadelphia — the streets that he famously said were not dangerous at all. He made it clear that it was the people who made Philadelphia unsafe.
Philly's current Mayor looks like he's been on puberty blockers since infancy. And its current Police Commissioner is a black woman named — I wish I was kidding — Danielle Outlaw.
If Frank Rizzo were alive today, he'd be 102 years old. Even if he had to be placed in an oxygen tent, fed intravenously, and diapered around the clock, I'm certain he'd do a better job both as Mayor and Police Commissioner than the current pair of disgraceful bozos.
Philadelphia, you've broken my heart again. But not because your blacks are violent. Philadelphia's blacks are always going to be violent — after all, this is Philly, and these are its blacks. But your Mayor, your Police Chief, and even your Dagos have lost their guts. And the bloody fighting Irish of Fishtown and Kensington are too strung out on fentanyl to even show up for the fight.
An American city where only the blacks are allowed to be assholes is no city at all.
And this is why we can't have nice cities.
*  *  *
Counter-Currents has extended special privileges to those who donate $120 or more per year.
First, donor comments will appear immediately instead of waiting in a moderation queue. (People who abuse this privilege will lose it.)
Second, donors will have immediate access to all Counter-Currents posts. Non-donors will find that one post a day, five posts a week will be behind a "paywall" and will be available to the general public after 30 days.
To get full access to all content behind the paywall, sign up here:
Paywall Gift Subscriptions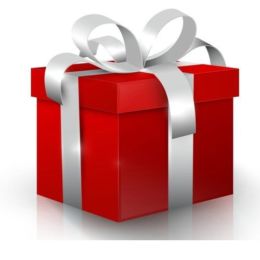 If you are already behind the paywall and want to share the benefits, Counter-Currents also offers paywall gift subscriptions. We need just five things from you:
your payment
the recipient's name
the recipient's email address
your name
your email address
To register, just fill out this form and we will walk you through the payment and registration process. There are a number of different payment options.
Enjoyed this article?
Be the first to leave a tip in the jar!