The Counter-Currents 2022 Fundraiser
Between Now and May 20th, Give a New Monthly Gift and Receive a New Book!
Cyan Quinn
211 Words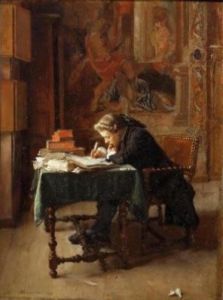 This year, we are aiming to raise $300,000. We are now 29% of the way there at $86,846.75.
When you give to Counter-Currents, your gifts are put to work immediately. Our last few weeks have been immensely productive. We released three new titles: Trevor Lynch's Classics of Right Wing Cinema, Francis Parker Yockey's The Enemy of Europe, and Jonathan Bowden's Reactionary Modernism. (Check them all out here!)
Because we rely on your consistent generosity to plan new book projects, hire new writers, plan events, and expand our outreach and activities, we implemented a regular monthly giving feature.
Between now and next Friday, May 20th, help us test it out by taking advantage of one of the offers below!
Any new monthly donation of $5 or more a month will receive a free ebook of White Identity Politics.
New subscribers of $10 or more a month will receive the ebook and a paywall membership.
Monthly donations of $20 or more will receive the previous items plus a free copy of our newest release, Trevor Lynch's Classics of Right-Wing Cinema
Monthly donations of $100 or more will receive all the previous items plus the full set of the Francis Parker Yockey Series in limited edition hardcover. There are only a few remaining!
Thank you for your readership and support.