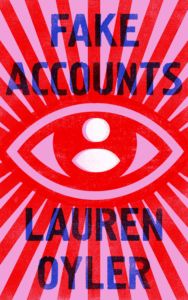 1,603 words
Lauren Oyler
Fake Accounts: A Novel
New York: Catapult, 2021
Fake Accounts is a story about a standard neoliberal girl who discovers that her boyfriend secretly runs a conspiracy theory page on Instagram shortly before his death in a bicycle accident. The primary reason I decided to review this novel was the assumption that many writers and thinkers on the Dissident Right publish their thoughts under a nom de guerre or, at a minimum, keep the full breadth of their views from friends and family; obviously out of necessity. To read the work of someone from inside the citadel of the milieu that forces people to hide is, for lack of a better term, fascinating; it almost feels like looking for bodies on the side of the road as you pass a car wreck.
I like reading mainstream novels for the same reason I enjoy watching Hollywood movies: Every now and then it feels good to turn your brain off and take in some high-end production value. Fake Accounts has it all: the Ivy League English-degreed author, the well-edited but still experimental style of writing, and even the cover art with its reassuring colors and font. I actually went into a Barnes & Noble to purchase this book, a process I shamefully admit to enjoying: getting a coffee, perusing the magazine rack, and checking out with the usually overly friendly employee at the register. Though what selection remains at the average bookstore is abysmal and completely infected with Left-wing absurdity (I noticed all but one woman's magazine had a black woman on the cover), you have to deal with it if you ever plan on leaving your home.
After discovering the secret page, @THIS_ACCOUNT_IS_BUGGED_?, of her boyfriend, Felix, the unnamed protagonist immediately writes him off as a Right-wing nut job and decides to end the relationship. Though not much description is provided of the content of Felix's postings, there's enough examples to deduce that he's more of an Internet edgelord than an actual dissident thinker. Felix's LA rich-kid upbringing and present life as a painter living first in Berlin and later New York put him squarely in the Dylan Louis Monroe[1] camp as opposed to someone who is reading anything by Jared Taylor, for example. That obviously doesn't matter to someone of the protagonist's ilk, someone who usually auto-associates anyone to the right of a centrist wet blanket like Mitt Romney with Hitler . . . Actually, never mind, Romney was also Hitler.[2]
If it seems like I'm focusing more on the boyfriend than the main character, that's because — in my opinion — he's the most interesting aspect of the story. After Felix's untimely death, the reader is subjected to what feels like half the book's length detailing nothing more than the narrator moping around. After quitting her job as a writer for an online media rag, she decides to move to where she first met Felix: Berlin. Though their meeting in Germany's capital is alluded to as the reason behind the relocation, a list of additional factors is provided that amount to nothing more than the fact that Berlin is currently chic and globohomo types flock to places like it to partake in generic urban culture that has nothing to do with the specificities or history of the place. She eats only Asian and Turkish food, never anything German; almost exclusively interacts with other expats instead of locals; routinely engages in gentrification-whining while participating in its causes (the older expat inhabitants of her neighborhood boast that "when we moved here, it was just Turkish families,"[3] as if this was some sort of badge of honor); and sits around all day and night on her computer.
All of this takes place in the middle section of the novel, subtitled "Nothing Happens," which couldn't be more apt. The most grueling part of the read is the far too long description of her visa application, which is written in a twenty-first-century-Western-socialist-interacting-with-the-state combination of contrived complaining and tourist novelty. This section is finally wrapped up with another slog through an intentionally changed writing style that is mocked as being in vogue for modern female writers. It describes the main character's project of going on a bunch of OK Cupid meetups where she systematically lies to her dates. It felt like the neoliberal turd's version of Bukowski's Women, and I have to admit I started skimming through it at that point. To Oyler's credit, she admits that the reader is probably "looking forward to reading other things,"[4] though I'm still not sure why, other than for filler, it's in the narrative.
When I first opened the book, I quickly realized this was the first story I've read that was written by a contemporary female author. What was most reassuring about it is that it confirmed all my inner thoughts for which society would label me a sexist piece of shit. The protagonist openly admits to endless modern-girl silliness: saving a few bucks on an airline ticket only to waste an equal amount during an egregiously long layover, social media addiction, and not realizing that the $1,000 dollars sent by her boyfriend's mother was to pay for a flight to the funeral (which she did not attend). My favorite double-think girlism is the following:
I have a friend who refuses to cook for men, even though she can cook pretty well and enjoys it, because she believes the gesture will never overcome its sexist connotations. I always feigned indifference when she went on about this because although I hate chopping onions and don't usually cook for myself, I like to cosplay hospitality. The fact that Felix was my boyfriend made me want to give him things, like the pancakes he didn't want.[5]
Regardless of these stock urban-dwelling character molds (the kind that "rescheduled [plans] because one or both parties were having mental health issues"),[6] credit needs to be given where it's due: Oyler repeatedly alludes to — in the subtlest ways, probably out of necessity — the fallacies of these personality types and their associated ways of thinking. A pen name isn't required, but obfuscation and layering truth under multiple levels of snark seem to be. Though "white supremacy" is literally mentioned in the narrative's first sentence, it is listed amongst a slew of other doomsday problems in which the protagonist admits to not believing. Also, early descriptions of Felix's shortcomings are eventually reevaluated as potential strengths. It's what sets this read apart from most mainstream publishing. The best lies always have a shred of truth in them in order to feel more believable. Are the protagonist's glimpses behind the curtain alluding to something more, or are they merely plot devices to make the story appear edgier?
From a racial point of view, the narrator and Oyler herself are fine with blaming white people for several of the world's woes (never once attempting to narrow down any potential sub-groups within the white demographic), but the novel also flatly leaves several examples of anti-white rhetoric open for interpretation. There are descriptions of signs carried at the 2016 women's march that mocked white women for not attending BLM protests (as if they're intrinsically related), as well as a story about her friend excusing his rude treatment of a waiter because "It's okay if they're white."[7] In today's Zeitgeist, an author condemning this mindset would be buried under their publishing house, but again, Oyler leaves it there and actually allows the reader to have his own opinion; something less and less commonly seen from the modern culture-generator.
Regardless of her confusion, the main character is unable to make any positive changes in her life, and the possibility of becoming unstuck from time seems unlikely. She's able to poke holes in the reasons behind the women's march — which she attends — but can't fully admit its baselessness. The woes of social media addiction are routinely spelled out, but she continues to immerse herself in it. Likewise, the whole "conspiracy theories got Trump into office" narrative is questioned, but none of the actual reasons for his election are validated. Never once are the preconceived notions of the Left's orthodoxy ever considered as conspiracy theories themselves. It's similar to a lot of other Trump-era mainstream fiction that admits to the impotence of approved thought processes but dares go no further.
Much of Oyler's earlier work follows a similar theme. She's made a name for herself by writing scathing reviews of books whose titles mandate default celebration, Bad Feminist being a perfect example. However, this booing-your-own-team-from-the-bleachers mentality does not distract from her insight. In an interview with The Cut, her work is summed up as such:
What animates Oyler's body of work is a preoccupation with the way cultural products are marketed, and how capitalism, the internet — and, sometimes, what passes for feminism — manipulate how we respond to them. Nothing offends her like received wisdom, lazy clichés, or empty moralizing, and while her style isn't always straightforward, she is direct.[8]
Later in the piece it's revealed that she also disapproves of Israel, Alexandria Ocasio-Cortez (who Oyler says represents "Internet socialism"), and modern feminism writ large. On these points alone, she might be mistaken for a genuine Dissident Rightest. And if, one day, she's able to avoid the seemingly inevitable path to crazy wine aunt, maybe she'll join the team.
*  *  *
Counter-Currents has extended special privileges to those who donate $120 or more per year.
First, donor comments will appear immediately instead of waiting in a moderation queue. (People who abuse this privilege will lose it.)
Second, donors will have immediate access to all Counter-Currents posts. Non-donors will find that one post a day, five posts a week will be behind a "paywall" and will be available to the general public after 30 days.
To get full access to all content behind the paywall, sign up here:
Paywall Gift Subscriptions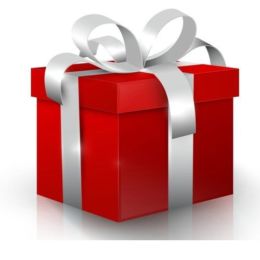 If you are already behind the paywall and want to share the benefits, Counter-Currents also offers paywall gift subscriptions. We need just five things from you:
your payment
the recipient's name
the recipient's email address
your name
your email address
To register, just fill out this form and we will walk you through the payment and registration process. There are a number of different payment options.
Notes
[1] Dylan Louis Monroe is an artist whose work focuses on conspiracy theories, as they're conventionally known.
[2] Just Sink, "Romney campaign tells Obama to 'rein in his supporters' on Nazi comments." The Hill, 5 September 2012.
[3] Oyler, Fake Accounts, p. 216.
[4] Ibid., p. 195.
[5] Ibid., p. 54.
[6] Ibid., p. 131.
[7] Ibid., p. 82.
[8] Anna Silman, "Talking Shit with Lauren Oyler," The Cut, 25 January 2021.
Enjoyed this article?
Be the first to leave a tip in the jar!