3,554 words
I recently visited De Smet, South Dakota. It's a small town east of central South Dakota named for a black-robed Christian missionary to the Indians. There are many such towns across the North American prairie; what makes this one special is that it is the town where Laura Ingalls Wilder launched her teaching career at the age of 16. Wilder went on to immortalize De Smet, South Dakota, and her family in a series of semi-fictionalized books.
Laura Ingalls had such a huge cultural impact that there are scholars who have devoted their careers to examining Laura's life and that of her daughter, Rose Wilder Lane. These scholars have filled in a great many details about how Laura became a publishing sensation with her first book, Little House in the Big Woods, at the age of 65. In 1974, the Little House franchise was made into a popular TV show which ran for nine seasons.
In 2018, however, the Association for Library Service to Children changed the name of their Laura Ingalls Wilder award because "[h]er works reflect dated cultural attitudes toward Indigenous people and people of color that contradict modern acceptance, celebration, and understanding of diverse communities . . ."
Laura Ingalls Wilder was cancelled two years before the Negro-worshippers really went nuts with the George Floyd riots in 2020.
While Laura Ingalls Wilder's story is widely loved and difficult to really cancel, the mattoids, Negro-worshippers, and cowardly whites who enable them were on to something. Wilder's story represents white racial expansion and cultural greatness in the semi-fictional Little House books. The lives and efforts of the actual Ingalls family, as well as that of the Anglo-American society of which they were a part, can't help but shine light on non-white dysfunction. The non-white resentment that led to Laura's cancellation is genuinely felt.
The Ingalls family was not rich or well-connected. They endured war, Indian troubles, plagues, difficult weather, and debts. From those setbacks they went on to build a lasting town in South Dakota, create inspirational works of art which other artists improved on, and Rose Wilder Lane helped to develop the libertarian political philosophy as early as the1940s. There is nobody from any Indian reservation, ghetto, or mosque who can claim such a legacy — or be genuinely connected to it.
The Westward Expanding Yankees
Laura was born to Charles and Caroline (Quiner) Ingalls on February 7, 1867 in Pepin, Wisconsin. Laura's family were part of the western migration of New England Yankees to the northern Midwest. Charles Ingalls was descended from Mayflower passenger Richard Warren. The Ingalls were also members of the Delano family, who arrived at the Plymouth Colony aboard the ship The Fortune in 1621.
Charles "Pa" Ingalls was born in Cuba, New York in 1836; a time of economic trouble. Due to this downturn, the Ingalls family decided to head west, to Illinois. "Pa's" uncles were the first to set up Ingalls-owned farms near what is now Elgin. Charles's father, Lansford, got to Illinois a few years later with his family. It is uncertain which route the Ingalls took from upstate New York to Illinois; they could have gone via the Erie Canal through the Great Lakes by ship to Chicago, or by the canal/overland route to Lake Erie and then by boat to Detroit, and thence via the Old Chicago Road to the State Road and on to Elgin, or some other combination.
Illinois is part of the North American prairie. The great historian of the northern plains, Everett Dick, wrote,
When the first settlers reached western Indiana, they walked out of the woods and onto the prairie. This was a vast grassland the shape of an irregular triangle with the apex in the general vicinity of Lafayette, Indiana. The northern leg of the triangle ran northwest through south-central Wisconsin and Minnesota and into Canada about where the Red River crosses the Canadian border. The south leg ran through south-central Illinois, across Missouri roughly along the Missouri River to a point near present-day Sedalia, southwest through the eastern edge of Oklahoma, and across the eastern part of Texas to the Gulf of Mexico.[1]
This type of prairie is called tall-grass prairie.
The prairie presented new challenges for the white settlers. The first was fencing. Lumber was scarce. Settlers adapted by using Osage orange trees as a hedgerow to protect their crops. The settlers also improved the plow. The traditional New England plow was wooden moldboard. John Deere, a Yankee originally from Vermont, built on the work of earlier inventors and created a self-polishing steel plow. His efforts ultimately created new industries in Illinois.
The Ingalls family left Illinois in the mid-1850s. They moved up the Fox River to Concord, Wisconsin. In Illinois, Charles had learned how to play the fiddle and how to be a pioneer farmer. In Wisconsin, Charles met Caroline Quiner.
The Quiner family were in Boston during the Battle of Bunker Hill and their house was hit by gunfire. The Quiner name is of Scottish origin, but most of the family tree consisted of old-stock New England Yankees.
Ingalls scholar William Anderson has written:
During the autumn of 1844, Father Quiner left home on a trading trip by sailing schooner on Lake Michigan. As the ship neared the Mackinac Straits, a violent lake storm blew up. Ship, crew and passengers were lost in the cold waters, including Father Quiner. Caroline was five that fall, but she always remembered the wagonload of relatives who came to tell her mother and brothers and sisters that their father was not coming home.[2]
The Quiner family intermarried with the Ingalls in Wisconsin. Not only did Caroline marry Charles, but Caroline's sister Eliza married Peter Ingalls, and Caroline's brother Henry married Polly Ingalls.
Caroline became a teacher at the age of 16 but quit to marry Charles in 1860. Then came the Civil War. Charles Ingalls didn't serve in the war, but two of Charles's brothers did. Lansford "James" Ingalls and Hiram Ingalls both served in Company E of the 1st Minnesota Heavy Artillery. Caroline's brother, Joseph Quiner, was in the 16th Wisconsin Infantry and was mortally wounded at the Battle of Shiloh. Verdine E. Carpenter, the brother-in-law of Martha Quiner Carpenter, Caroline's sister, also served with the 16th Wisconsin and died in Louisiana in 1862.
The Civil War was a catastrophe for the American majority ethnic group, not only due to the massive losses of brave men but because the conflict ended with sub-Saharan Africans as a caste of highly privileged half-citizens that overly influence American politics and culture in many negative ways. Martha Quiner Carpenter later said to Laura that the "civil war is where I lost my brother Joseph and my husband lost his brother and other friends. Terrible it was, terrible, to raise boys to manhood then have them shot down in the war."
If the Civil War was close to the Ingalls and Quiner families, the Sioux Uprising in Minnesota was even closer — just across the Mississippi River from the Ingalls farm in Pepin, Wisconsin. In 1862 the Sioux Indians went on a killing spree while drawing supplies and money from the US government. Many people in Wisconsin thought they would be next, but fortunately the Sioux moved west — into the Dakota Territory. The war the Sioux started continued in various forms for several decades. Wilder's attitudes towards Indians were influenced by her mother, and those attitudes were shaped by hard-won, first-hand experience.
When the Ingalls lived in in the reduced Osage Indian Reservation in Kansas from 1869 until 1871, Caroline was pestered by Indians demanding food. And while Caroline had negative views of Indians, Charles thought they were fine as long as they were left alone. He seems not to have recognized that Indians are not "fine" when they are coming around settlements "begging" while carrying weapons — a situation with plenty of potential to become a "robbery gone wrong." The Ingalls family and their neighbors were never really safe from Indians until the 1890s.
If you are a white American who can trace your ancestors back to the English colonists of the seventeenth century, then your resting fathers and mothers survived an Indian massacre. Laura's husband Alonzo Wilder's family were in Lancaster, Massachusetts during King Philip's War. The Wilders intermarried into the family of Mrs. Mary Rowlandson, née White, who was captured by Indians when Lancaster was attacked. Mrs. Rowlandson wrote a book called The Sovereignty and Goodness of God about her captivity that became a classic of American literature.
The Little House Books
Laura Ingalls Wilder's Little House series was written after she had been writing a column for the Missouri Ruralist for many years. Meanwhile, Laura's daughter Rose had become a celebrity writer herself, with many contacts in the publishing industry. In 1930 Laura wrote an autobiography, Pioneer Girl, penciled on writing tablets that could be found in any dime store. She couldn't find a publisher for the manuscript, however, so Laura and Rose colluded in changing the focus of Pioneer Girl to one marketed for children and young adults.
The Little House books are:
Little House in the Big Woods (1932): This recounts Laura's early childhood in Wisconsin from 1871-1872. In it, it appears that Laura's family is alone in a vast woodland, but they settled among other families and the region was beginning to be settled and built up. The Ingalls had returned, or "back-trailed," to Wisconsin from Kansas.
Farmer Boy (1933): This book focuses on a year in the boyhood of Alonzo Wilder, Laura's husband. While semi-fictional, it paints a vivid picture of Yankee culture in the 1860s in upstate New York. The family works hard, prays hard, and innovates. Alonzo helps out in one of the most innovative of the Yankee industries, cutting ice into blocks to pack in sawdust-filled crates and sell abroad.
Little House on the Prairie (1935): The title of this one ended up becoming eponymous for all of Laura's literary works. In 1869, the Ingalls family acted on news that the Osage Indian Reservation in Kansas would be opened for white settlement. If they built a successful farmstead, the family would become wealthy as the area developed. According to the book, the US Army forced the Ingalls to leave, but other sources claim that the family left because the farmer who had taken over their farm in Wisconsin decided to move on and ceased making payments in 1871. Laura was too young to remember any of these events, and only heard about them from her mother and father's stories. In terms of the real-world timeline, Prairie comes before Big Woods.
On the Banks of Plum Creek (1937): This book takes place in Walnut Grove, Minnesota from 1874 to 1876. It introduces the "mean girl," Nellie Oleson." Nellie" was actually a composite of several different rivals Laura had growing up.
In Plum Creek, Laura's family live in a dugout. This type of housing was common in the Midwest during the early phase of white settlement. Everett Dick writes,
The dugout had both good points and bad. It was easily made, cost little, was warm in winter and relatively cool in summer. It was dark and dirty, however, was subject to the incursions of any kind of insect or animal which might burrow into the earth, and dirt from the walls fell into the room. The only evidence of such a dwelling was the stove pipe protruding from a little mound. A stranger, noticing improved fields would occasionally look in vain for a house and find it only if he discovered smoke rising from the stovepipe in the mound . . . the most serious defect was its location with reference to a stream. For two reasons the dugout was often located on the bank of a ravine: first, water could be conveniently dipped from water holes or a shallow well; and second, it was near the scanty supply of timber — needed to form the front wall and the roof and, if sufficient, used for firewood. There were drawbacks to such a location, however. Little pools of water were breeding places for mosquitoes in the late summer, and stagnant pools covered with green scum formed an uninviting front yard.[3]
But Laura Ingalls Wilder made her dugout an enchanted place. Despite the enchantment, the Ingalls family are wiped out financially after a plague of Rocky Mountain locusts devoured their wheat crop.
By the Shores of Silver Lake (1939): This book, and the three which follow it, take place in De Smet, South Dakota. Laura is 12 at this time. Her family is finally starting to achieve genuine financial and social success. Ma and Pa claim and prove a homestead, Pa starts working for the railroad, and they become founding members of the town's Congregationalist Church. Their success is tempered by Mary Ingalls becoming blind after a bout with scarlet fever.
The Long Winter (1940): This book is the best of the series, in my view. It starts with the signs of a bad winter. The muskrat dens have thicker walls than usual, and an Indian prophesizes that the winter will be a bad one based on Indian understandings of climate. I suspect that this "Indian wisdom" was nothing more than a plot device. The Ingalls family must figure out how to heat their uninsulated cabin and keep from starving when the rail service stops due to the snow accumulation. The winter of 1880/81 was indeed cold and snowy and the railroads actually did stop servicing the small towns on the frontier for a time.
Little Town on the Prairie (1941): Laura is 15 in this book and her family is prospering in South Dakota. They work together to help pay Mary's tuition to attend the College for the Blind in Vinton, Iowa. Laura gets her teaching certificate at the end of the book, and Alonzo and Laura begin their courtship.
These Happy Golden Years (1943): This book focuses on Alonzo and Laura's relationship as well as Laura's first efforts as a schoolteacher. She ends up living with a family with an unhappy mamma, and she describes much of the drama ensuing from that. It shows the contrast between the functional relationship of Charles and Caroline verses those of other couples.
The First Four Years (1971): The book was published after the deaths of Laura and her daughter Rose. It is written in a considerably different voice from the earlier novels, and is darker. Alonzo and Laura contract diphtheria, which was a scourge throughout the Midwest after the Civil War. Alonzo was physically impaired from his bout with diphtheria for the rest of his life. The pair are unable to achieve financial security in South Dakota, and relocate to Missouri.
Lessons from Little House
The television series Little House on the Prairie, starring Michael Landon as "Pa" and Melissa Gilbert as "Laura," softened the characters. The show was of the type where the endings were almost always happy ones. "Mary Ingalls," played by Melissa Sue Anderson, marries; the real Mary Ingalls did not marry or have children. In one of the made-for-TV films that were made after the series itself had ended, broadcast in 1984, the good people of Walnut Grove blow up the buildings in their town to spite a land tycoon.
The real Ingalls family were more interesting people, and their lives, as well as both Laura and Rose's writings, are instructive to the modern reader. Pamela Smith Hill has written a biography of Laura Ingalls Wilder and studied Laura's first manuscript, including its rough draft, Pioneer Girl.
What she found is that the original material is not really for children. Pioneer Girl describes pre-Prohibition America, where drunkenness was considerably more common than later. In one instance, a man drunk on whiskey accidentally immolates himself. In another scene, Laura talks her way out of being raped by the drunken husband of the family she was paid to live with and help out. She was not yet 13 during that close call.
The careers of Charles and Caroline are also instructive. All that "free land" wasn't really free. Prior to the Homestead Act, land had to be purchased directly from the government or from a speculator and then developed. The virgin sod needed to be plowed, which was hard for both man and beast. The crops needed to be planted and were always under threat from insects, hail, fire, and wild animals. And the family needed to keep itself fed during all of this, of course. It was a considerable investment that usually required the farmer getting a loan. But if the crop failed, the loan couldn't be repaid.
The financial system of the time lacked modern safety nets. If a bank failed, it had to call its loans back and a farmer could lose his property. If a bank teller embezzled the deposits, the investor lost everything. There were no fixed-rate 30-year mortgages or government-sponsored insurance programs. A pioneer family had to borrow money for farm equipment and animals as well as food. If worms infect their barrel of flour, for example, the family could go bankrupt if they were operating on the margins, as many were. The Ingalls family weren't really pioneering the Midwest in a glorious march for Manifest Destiny; in fact, they were really only one step ahead of their creditors. The Ingalls' stay in Burr Creek, Iowa was a disaster for the family. Charles and Caroline couldn't pay back their debts and absconded. Their son also died of an illness before he was even a year old. This is why Laura didn't write about her time in Iowa; it was simply too painful.
It was only when Charles and Caroline got to South Dakota that things started to work out for them. They proved a homestead, but Charles got money by working for the railroad. He also became De Smet's Justice of the Peace, among other jobs. It is not unusual for young parents to become saddled with considerable debts as they are starting their careers; there is rarely a sudden bonanza that clears away the debt. Instead, a family must work hard to fiscally stabilize.
There are no living descendants of Charles and Caroline Ingalls. Mary never married. Grace married but didn't have children. Laura and Alonzo Wilder had two children; the first, a boy, lived less than a month. The second, Rose Wilder, had two children who died in infancy. Rose was unable to conceive again.
The extinction of the Little House branch of the Ingalls family is part of a trend. Old Stock Yankee families had demographic problems after the Civil War. It recovered due to considerable elite metapolitical activity to encourage pro-natalist policies. While Charles and Caroline have no living descendants, their nieces and nephews did marry and have children, and thus members of the Quiner, Ingalls, and Wilder families are still living today.
The Little House books were published during the Franklin Delano Roosevelt administration. FDR was something of a white advocate, but under the surface the political party which he headed, as well as many of the programs he created, increasingly empowered various minorities. The first ones to notice these pending problems were women.
Rose Wilder Lane was one such woman. Neither she nor her mother Laura were what one could call white advocates. Both merely pointed out in their writings that armed Indians, while they might seem romantic given the distance provided by a safe time and place, had been a genuine menace on the frontier in the 1860s. This was common wisdom for Americans in the 1930s. Nonetheless, Rose Wilder Lane was an anti-Roosevelt activist.
Most of her activism was against Roosevelt's Big Government philosophy. She and her mother resented government agents inspecting farms to see how much acreage was under cultivation. She also feared that Roosevelt's many social programs would enslave free American yeomen. If all political philosophies are in part a form of ethnic warfare, Rose was certainly a fighter for her Yankee tribe in the same way that the Yankee anti-Roosevelt activist Merwin K. Hart was.
Libertarianism is a proxy for white advocacy. It could be that the story of the US Army removing the Ingalls from the Osage Reservation in Little House on the Prairie rather than leaving due to financial circumstances was a sly suggestion that the government was empowering non-whites as early as the 1930s — but this is speculative. It is not speculative, however, that in 2008 libertarian candidates captured the imaginations and support of many white advocates. Libertarianism increased in popularity as a reaction to the government policy of "civil rights" and the negative effects that resulted from the sub-Saharan uplift efforts of the early 1960s.
The frontier is now closed, but we continue to be blessed by the literature of Laura Ingalls Wilder and her talented daughter, Rose Wilder Lane.
*  *  *
Counter-Currents has extended special privileges to those who donate $120 or more per year.
First, donor comments will appear immediately instead of waiting in a moderation queue. (People who abuse this privilege will lose it.)
Second, donors will have immediate access to all Counter-Currents posts. Non-donors will find that one post a day, five posts a week will be behind a "paywall" and will be available to the general public after 30 days.
To get full access to all content behind the paywall, sign up here:
Paywall Gift Subscriptions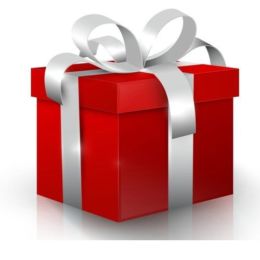 If you are already behind the paywall and want to share the benefits, Counter-Currents also offers paywall gift subscriptions. We need just five things from you:
your payment
the recipient's name
the recipient's email address
your name
your email address
To register, just fill out this form and we will walk you through the payment and registration process. There are a number of different payment options.
Notes
[1] Everett Dick, Conquering the Great American Desert (Lincoln: Nebraska State Historical Society, 1975), p. 3.
[2] William Anderson, Laura Ingalls Wilder: A Biography (New York: Collins, 1992), p. 21.
[3] Dick, Conquering the Great American Desert, pp. 25-26