1,193 slov
English original here
Jako by utrpení posledních dvou let nestačilo, jako bychom neměli dost mentální i sociální destabilizace, temné a sadistické síly, které tahají za nitky vesmíru, se rozhodly přihodit na naše hřbety novou světovou válku. No, paráda! Nejsem si jistý, jestli nám zbývá dostatek kolektivního rozumu, abychom se s takovouto ránou dokázali vypořádat. Ale jak špatné to může být? Rýsuje se z toho ta nejhorší světová válka vůbec?
Abychom předešli nedorozumění: ze svých středoškolských studií i důsledné indoktrinace popkulturou jsem nabyl dojmu, že zatím poslední světová válka, ta která skončila před skoro 80 lety, znamenala pro nacisty rozhodnou porážku. Jedním z nejsilnějších důsledků prohrané války bývá krom jiného i nerozdělitelné propojení ideje vaší samotné existence s představou nenapravitelného zla. Nikoliv náhodou darebáci nakonec vždycky válku prohrají a jen blázen nebo lhář by nepřiznal, že poválečná léta byla pro nacisty jedna velká PR katastrofa.
Ale možná mají nakonec antifašisté přece jen kus pravdy, protože nacisté si podle všeho zachovali tolik síly, že se hlavní účastníci tohoto potenciálního nového globálního vzplanutí navzájem obviňují z nacismu, takže pokud skutečně doklopýtáme až ke světové válce, budou nacisté bojovat proti nacistům, aby jednou a provždy zbavili svět nacistů, což velmi návodně naznačuje jisté velmi nedořešené otázky a odpovědi 2. světové války.
Svou invazí na Ukrajinu minulý týden ultrachlapák z ocele a mistr bojových umění Vladimir Putin smělostí překonal Donalda Trumpa v prezidentském úřadě o několik řádů.
Byť se zástupy politicky angažovaných komentátorských chytráků ze všech sil snaží podat tento střet Ruska s Ukrajinou jako duchovní souboj tradicionalistické křesťanské teokracie a dekadentních užitečných idiotů globálního homorežimu – nebo abstraktní střet kulturních konstruktů jako Východ vs. Západ – mnohem spíše jde v jádru o etnickou válku, válku krve, z níž nevede snadná cesta ven. Na začátku 21. století obývali Ukrajinu ze čtyř pětin Ukrajinci a ze zbylé pětiny Rusové, soustředění zejména ve východních oblastech země, kde se hovoří převážně rusky.
Ve svém projevu u příležitosti uznaní proruských východoukrajinských separatistických republik v Doněcku a Luhansku hovořil Putin o "odvěkém ruském území". Označil také Ukrajince za ruské "slovanské bratry", součást tradičního ruského impéria a Kyjev za jedno z prvních center ruské státnosti.
Když přijde na otázku, zda se jedná o legitimní národ zaštiťující jedinečný národ, dostává se Ukrajině nezřídka "palestinského zacházení". Steve Bannon se nechal slyšet, že "Ukrajina vlastně není ani tak země, jako spíš koncept. Je to kus korupcí prolezlé země, z které si Clintonovi vytvořili kolonii, odkud můžou krást peníze." Alexandr Dugin zase označil Ukrajinu za "stát bez geopolitického významu. Postrádá kulturní význam, všeobecný význam i geografickou a etnickou jedinečnost". Vždyť i nejrozšířenější etymologický výklad pojmenování Ukrajina odkazuje na "pohraničí", tedy nikoliv skutečnou zemi.
Ukrajinští nacionalisté, jejichž národ byl v průběhu uplynulého stoletím příjemcem výjimečně tvrdých štulců osudu, by jistě nesouhlasili. Pokud Ukrajinci před 100 lety svébytnou identitu neměli, Holodomor, nacistická okupace nebo černobylská katastrofa nemohly než pomoci vybudovat jednu z oněch jedinečně lítých kolektivních identit, jaké mohou vzejít jedině ze sdíleného utrpení.
Kdyby Sověti nevěřili, že na Ukrajincích není zvláštního a jedinečného, sotva by se obtěžovali vyvolat hladomor, který během půldruhého roku zlomil ducha celé země a zahubil mezi třemi a deseti miliony jejích obyvatel. Nesoustředili by se na likvidaci ukrajinské řeckokatolické církve a převod jejího majetku ruské pravoslavné církvi. Nepodporovali by ruský jazyk i zvyky na úkor těch ukrajinských.
Málokoho tak překvapí, že národ, který se oficiálně zrodil teprve před třiceti lety, jehož předáci nezřídka končívají za mřížemi nebo otrávení, místo nejhoršího hladomoru i jaderné katastrofy 20. století, země, jež volky nevolky musela snášet to nejhorší, s čím dokázali přijít Stalin s Hitlerem a která byla zasažena nejhorší drogovou epidemií moderní doby, plodí drsné obyvatelstvo. Se pouhými 44 miliony obyvatel z Ukrajiny pocházejí součást mistr světa v boxu v těžké váze i bratrská dvojice (Kličkové), která ovládala tento sport více než deset let. Jeden z bratrů, v současnosti primátor Kyjeva slíbil, že se na obranu své země postaví se zbraní v rukou. Všechno je to až moc podivné, aby to nebyla pravda. Je to trochu, jako by scénář 3. světové války napsal Sylvester Stallone a my se nyní konečně dočkali jeho zfilmování.
Přestože série o Rockym naneštěstí žádného nacistického padoucha v boxerském ringu nepředstavila, dějový zvrat tohoto nejnovějšího pokračování spočívá ve vzájemném obviňování obou stran z nacismu – a neberou si v tomto ohledu sebemenší servítky. Jako by oba oponenti tušili, že když se podaří prosadit aplikaci této nálepky na protivníka, válka je z poloviny vyhraná.
Když Putin minulý týden ve čtvrtek ohlásil plnou invazi na Ukrajinu, hovořil o "zvláštní vojenské operaci" s cílem "denacifikovat a demilitarizovat Ukrajinu", jejíž vedení označil za "tlupu feťáků a neonacistů".
Během zasedání Bezpečnostní rady OSN minulý týden pak ruský vyslanec Vassilij Nebenzia obvinil Spojené státy z podpory Majdanské revoluce v roce 2014, kdy byl donucen utéct ze země proruských prezident. Události Majdanu podle něj dovolily vzestup "nacionalistů, radikálů, rusofobů a čistokrevných nacistů", což vedlo až k současnému konfliktu.
Nejsem si jistý, jakou metodou se určuje "čistokrevnost" nacistů, ale skutečností zůstává, že ukrajinský oddíl Azov, jenž má svém znaku vlčí hák a jeho zakladatel se v roce 2010 nechal slyšet, že Ukrajina "povede bělošské rasy celého světa v posledním svatém tažení… proti Semity vedeným Untermenschen", od roku 2014 formálně spadá pod ukrajinské ozbrojené složky.
Byť odhady z předloňska mluví o jen asi 43 tisících Židů na Ukrajině – tedy jeden z každého tisíce jejích občanů – úřadující prezident Volodymyr Zelenskyj je, Stalloneův scénář by ostatně ani nedovolil jinak – židovského původu. Proslavil se v ukrajinském televizním seriálu "Sluha lidu", kde si střihnul roli packalského prezidenta východoevropské země. Narodil se v rusky hovořící oblasti na východě země a řada jeho příbuzných prý zemřela v holokaustu a sloužila v řadách Rudé armády. Proto také v žádném případě nemůže být nacista:
Slýcháme, že jsme nacisté. Ale jak by národ, který v boji s nacisty ztratil na osm milionů bratrů, mohl podporovat nacisty? Jak bych mohl být nacistou já? Zkuste to vysvětlit mému dědovi, který prošel celou válku jako pěšák sovětské armády a zemřel jako plukovník nezávislé Ukrajiny.
Ve čtvrtek, když se Putinovy tanky převalily přes ukrajinské hranice a na Kyjev začaly dopadat bomby, Zelenskyj napsal: "Rusko nad ránem proradně napadlo naši zemi, stejně jako nacistické Německo za 2. světové války. Dnes se naše země probudily na opačných stranách světových dějin."
Účet ukrajinského státu na Twitteru pak přispěchal s karikaturou Hitlera, jak pochvalně popleskává maličkého Putina coby hodného chlapečka po tváři.
Žíly na prastaré šíji Nancy Pelosiové se napínaly jako gumičky, když přirovnávala Putina k Hitlerovi s tím, že
tohle je od Vladimira Putina skutečně zlý skutek. Je to kágébák, který se díky vykořisťování svého národa, které se usilovně snaží tajit, stal dost možná nejbohatším mužem světa.
Senátor Lindsey Graham rozhodně a rozhořčeně šišlal:
Je to úplně jako ve 30. letech. Putin včera roztrhal na kousky dohody uzavřené před 25 lety. Hitler ve 30. letech udělal totéž. A odpovědí Hitlerovi byl jeden ústupek za druhým, až se to úplně vymknulo z rukou, takže jsme museli jednat, a tak vypukla 2. světová válka
Jsem si ale celkem jistý, že v obou světových válkách šlo víc o neslučitelnost nacionalismu s globalismem – a jako bychom se chystali na třetí kolo tohoto nevyřešeného problému.
Proč ale vždycky nevyhnutelně dojde na nacisty, s jistotou říci nedokážu. Očividně ale zcela zadarmo pobývají v hlavách mnohých.
This translation originally appeared at Delian Diver.
*  *  *
Counter-Currents has extended special privileges to those who donate $120 or more per year.
First, donor comments will appear immediately instead of waiting in a moderation queue. (People who abuse this privilege will lose it.)
Second, donors will have immediate access to all Counter-Currents posts. Non-donors will find that one post a day, five posts a week will be behind a "paywall" and will be available to the general public after 30 days.
To get full access to all content behind the paywall, sign up here:
Paywall Gift Subscriptions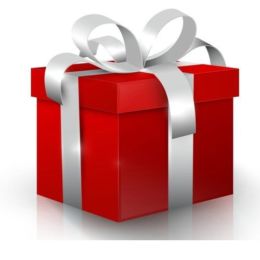 If you are already behind the paywall and want to share the benefits, Counter-Currents also offers paywall gift subscriptions. We need just five things from you:
your payment
the recipient's name
the recipient's email address
your name
your email address
To register, just fill out this form and we will walk you through the payment and registration process. There are a number of different payment options.
Enjoyed this article?
Be the first to leave a tip in the jar!