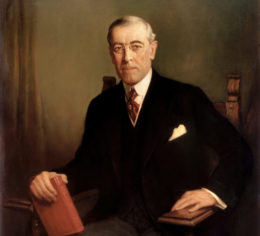 1,142 slov
English original here
Woodrow Wilson ještě ne tak dávno patřil k neochvějným hrdinům panteonu moderního progresivismu. Obamovští liberálové si 28. prezidenta Spojených států cenili pro jeho morální idealismus, velkorysý přístup k ústavním pravidlům i jeho víru v prospěšnost "velké vlády". Komentátoři pochvalně upozorňovali na paralely mezi Wilsonem a Obamou: oba před vstupem do politiky učili na vysoké škole, oba se považovali za intelektuály, oba podle svých příznivců kladli zásady před malicherné každodenní politikaření atd.
A přesto byl nyní Woodrow Wilson oficiálně zrušen. Prestižní princetonská Fakulta veřejné správy a mezinárodních vztahů Woodrowa Wilsona (Woodrow Wilson School of Public Policy and International Relations) oznámila, že prezidentovo jméno vyškrtává ze svého názvu.
"Princeton náleží k oné části Ameriky, která až příliš často přehlížela, umenšovala a přehlížela rasismus, čímž napomáhala přetrvat systematické diskriminaci namířené proti černochům," nechal se slyšet děkan Christopher Eisgruber v komentáři, kde své rozhodnutí vysvětloval. "Náš závazek skoncovat s rasismem však musí být zcela nesporný, proto jsme jméno moderního zakladatele Princetonu z naší Fakulty veřejné správy a mezinárodních vztahů odstranili."
Eisgruber označil Wilsona za rasistu. "Nechtěl na Princetonu černošské studenty," napsal. "Jako prezident Spojených států Wilson rasově segregoval předtím integrovanou federální státní správu, čímž uvrhl Spojené státy zpět na jejich cestě k rasové spravedlnosti a přispěl k upevnění systematického rasismu, jenž škodí černošským životům a naší zemi jako takové až do dnešních dní."
Ještě před pár lety Eisgruber Wilsona hájil s tím, že Princeton pozvednul mezi světovou špičku mezi univerzitami. Dnes však už však někdejší děkan patří jedině na smetiště dějin.
Mnozí z konzervativců tomuto kroku s chutí zatleskali. Z Wilsona si totiž americká pravice už dávno vytvořila symbol obávaného liberálního fašismu. Pro Jonaha Goldberga posloužil jako hlavní antagonista v jeho příšerném spisku Liberal Fascism, Glenn Beck zase "Woodrowa Wilsona nenávidí každou částečkou svého bytí" a užívá ho jako centrální bod všech svých teorií o spiknutí nabobtnalé vlády. Konzervativci ho pak obecně nesnášejí pro jeho rozšíření velikosti státu a nedbání zřetele na striktní výklady americké ústavy.
Do Wilsona však také s chutí tepou ze stejných příčin jako liberálové.
"Wilson představuje dost možná nejopovrženíhodnější postavu americké politiky ve 20. století: ostudu celého národa," napsal David Harsanyi z National Review ve sloupku oslavujícím jeho "zrušení". "Tento rodák z Virginie nejen že zastával 'rasistické postoje', resegregoval také federální státní správu. Nejen že vmanévroval Spojené státy do katastrofální války v Evropě navzdory příslibům opaku, posílal také své politické odpůrce i protiválečné aktivisty za mříže. Wilson, první prezident projevující okázalé pohrdání ústavou i zakladateli, byl chvastoun, který si nezaslouží žádnou úctu."
Podle Harsanyiho by měl Wilsona všude tam, kde je dosud připomínán, nahradit Warren G. Harding, jako americký prezident muž zcela bezvýrazný.
Wilson mnoho příznivců nenajde ani mezi pravicovým disentem. Pro své zanášení morálního univerzalismu do zahraniční politiky je nenáviděn jako proto-neokonzervativec. K tíži je mu přičítáno také zatažení Ameriky do 1. světové války a podíl na zničení Německé říše. Podporoval také vznik Izraele a dohlížel na vznik americké Federální rezervní banky. Proto ztělesňuje arciliberála, který učinil svět bezpečnější pro "GloboHomo".
Jistě snadno najdeme pádné důvody opovrhovat Wilsonem Společnosti národů a demokratického evangelismu. Kvůli jeho proto-neokonzervatismu ho však z dějin neodstraňují – ale kvůli jeho "rasismu". Nová Amerika nemůže ctít údajně bigotní lidi, ať už přispěli k triumfu progresivismu sebevíc.
Wilsonovu pádu bychom ale příliš nadšeně tleskat neměli. Jeho odstranění značí konečnou pro všechny mrtvé bělochy a staví do ostrého světla pozitivní stránky virginského intelektuála. Wilson nepochybně věřil v demokracii s přílišným idealismem a Společnost národů vskutku byla špatný nápad. Také však viděl Ameriku jako bělošský národ, který by měl svou rasovou identitu hrdě hájit.
Prosazoval imigrační politiku, jež by zajistila Americe, že zůstane bělošskou zemí. "Nemůžeme vytvořit stejnorodý národ z lidí, kteří se nehodí k bílé rase… Kuliové z Orientu se stanou jen dalším rasovým problémem – doufal bych, že jsme se v tomto ohledu dostatečně poučili," prohlásil v roce 1912 na podporu zákonů proti imigraci Asiatů.
Liberálové i konzervativci Wilsonovi jednohlasně vyčítají segregaci federální státní správy a tím i umenšení příležitostí pro černochy. Smyslem opatření bylo zajistit, aby vláda bělošského národa zůstala bělošská. "Dávno jsme dospěli k rozhodnutí, že se černoch nikdy nesmí stát naším vládcem," prohlásil Wilsonův náměstek ministra financí John Skelton Williams. Sám Wilson byl pro segregaci, protože rasy, nucené sdílet tentýž prostor, spolu nevycházely. "Víme, že při vzájemném kontaktu dvou ras s vysokou pravděpodobností nastávají třenice," řekl černošské delegaci v roce 1914.
Přestože chtěl šířit ve světě liberální demokracii, netrpěl neokonzervativní iluzí, že v každém obyvateli planety se dere na povrch skrytý Američan. Vystupoval proti rovnosti ras na světovém kolbišti a odmítl požadavky Japonců na zahrnutí klauzule o rasové rovnosti do charty Společnosti národů. Podle prezidenta by to vysílalo směrem k nebělošským národům nevhodné signály.
Wilson byl také zastáncem eugeniky a podporoval zákony umožňující sterilizaci recidivistů a mentálně postižených.
Jako hrdý Jižan se také podílel na popularizaci filmu Zrození národa a ctil památku Konfederace. Zrození národa nechal promítat i v Bílém domě: "Je to jako psát dějiny bleskem. Lituji jedině toho, že je to celé tak otřesně pravdivé," prohlásil o filmovém eposu. Snímek jak známo útočí na utlačitelský režim poválečné tzv. "Rekonstrukce", který Jihu vnutili oportunističtí Yankeeové a jejich podlí černí spojenci. Film oslavuje bělošský odpor vůči Rekonstrukci a objevují se v něm citáty z oblíbené Wilsonovy knihy A History of the American People (Dějiny amerického národa).
Wilson zde mj. napsal: "Běloši z Jihu se instinktivně toužili zbavit – a tím zachovat vlastní existenci – všemi dostupnými prostředky nesnesitelného břemene vlády udržované u moci hlasy neznalých černochů a vedené v zájmu dobrodruhů." V mládí pak Wilson napsal, že "touha saské jižanské rasy nenechat si už nikdy vládnout černošskou rasou není tedy v ničem nepřirozená a zůstává neměnná." Uzavřel s tím, že běloši musí zachovávat "jednohlasný odpor proti nadvládě nevědomé rasy".
Velebil Sever a Jih za poválečné usmíření na základě sdílené anglosaské krve i identity, která podle něj zrodila jednotnou Ameriku počátku 20. století. Národ podle něj zbudovali "zocelení muži severoevropské krve" a hrozil se "nechutných" dopadů přílivu cizích skupin.
Wilsonův progresivismus vycházel z touhy postavit se mocí korporací v zájmu obyčejných lidí. Vyznavači této ideologie chtěli užít státní moci proti převaze monopolů i sobeckých magnátů. V Američanech viděli sjednocený národ, spojený ve své představě obecného blaha. Byli tedy na hony vzdáleni korporacemi zaštítěnému vynucování "výpalného" moderními hnutími za nápravu údajných rasových křivd.
Wilson také jmenoval jednoho z nejvíce rasově uvědomělých soudců Nejvyššího soudu v dějinách země, Jamese McReynoldse. Jeho posledním ministrem spravedlnosti pak byl Mitchell Palmer, rozhodný odpůrce komunismu a vůdce tzv. Palmerových tažení proti cizím radikálům i domácím podvratným živlům. Jejich výsledkem byly stovky deportovaných levičáků z ciziny.
Wilson pochopitelně není hrdinou pravicových disidentů a jeho odkaz nepochybně skýtá mnohá negativa. Jeho idealismus jej dovedl k obraně celé řady těch nejšílenějších liberálních floskulí, oproti moderním liberálům byl ale přesto ztělesněním ctnosti. Chápal realitu rasy a v Americe viděl národ vybudovaný bělochy – pro bělochy.
A právě pro tyto své "hříchy" je dnes jeho jméno vláčeno bahnem.
This translation originally appeared at Delian Diver.
*  *  *
Counter-Currents has extended special privileges to those who donate $120 or more per year.
First, donor comments will appear immediately instead of waiting in a moderation queue. (People who abuse this privilege will lose it.)
Second, donors will have immediate access to all Counter-Currents posts. Non-donors will find that one post a day, five posts a week will be behind a "paywall" and will be available to the general public after 30 days.
To get full access to all content behind the paywall, sign up here:
Paywall Gift Subscriptions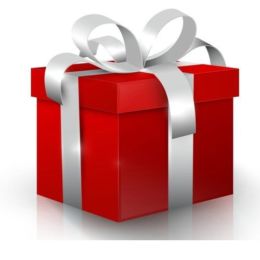 If you are already behind the paywall and want to share the benefits, Counter-Currents also offers paywall gift subscriptions. We need just five things from you:
your payment
the recipient's name
the recipient's email address
your name
your email address
To register, just fill out this form and we will walk you through the payment and registration process. There are a number of different payment options.