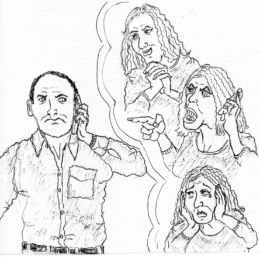 3,916 words
NOTE: All names in this memoir are fictional.
Last year I went to a Christmas party in St. Louis, given by a communications group: a catch-all for filmmakers, directors, actors, screenwriters, and the usual wannabes. Having written an award-winning screenplay some years ago, I'm more be than wanna, but the candle of my fifteen minutes of local fame has long since burned out.
It was a subdued party in a subdued bar off of Arsenal Street, whose subdued brick perfectly captures St. Louis city's . . . subduicity.
I parked my new used car on a side street, fearing getting sideswiped or carjacked. It was a darkened, empty neighborhood with winking Christmas lights here and there in front windows where long shadows and ominous emptiness incurred comparisons to a work by de Chirico or a scene in a film noir flick. I passed a street named Marmaduke, after John Marmaduke, a former Missouri governor who had been a Confederate general. I gloomily wondered when one of the woke would sniff this out, and Marmaduke street would be no more.
In the bar I entered a whiff of gaiety and loud talk as the show folk partied and jawed. Covid cancelled the parties for the previous two years, and the closing of theaters and the cancellation of film productions had devastated many of their incomes. I waved to Jan, a woman with dignified, well-earned wrinkles and a snow-white ponytail whose script-reading group had yet to return. St. Louis Public Library still refused to host social meetings.
I grabbed a beer, eyed the very modest snacks, and actually socialized, something I don't do very well as I nodded to people I knew in theater and film, acquaintances for whom I had worked as a film extra or who I had drafted to read one of my scripts. There were the loud and roaring actors and the filmmakers, who were always buttonholing people to hawk their latest project or the usual years-in-stagnation script that only needed a few thousand dollars of funding, or perhaps a grant, to get made.
One of them, a local screenwriter, happily bragged about how he had sold scripts to Hallmark during bad times. At a summer meeting in 2020, he had almost grinned as others lamented their losses and months-long unemployment. "I got plenty of work," he said, his teeth flashing. He also liked lording it over everyone about how Hallmark productions, those wonderful feel-good American scripts about family and romance, were shot in Canada, where it was possible to weasel around the Covid restrictions. He gloated about his "family" scripts, since he himself was homosexual with a black man for his "wife," and they had adopted a kid from Africa. Like many people in the arts community, he always liked to think he was putting one over the rubes in the audience. I shrugged, sipped my lager, and took another chicken roll. I said the less but thought the more, as Shakespeare wrote.
All those projects and the hopeful talk around me: cards being exchanged, hands being shaken, projects being nodded to, scripts being pumped, projects being pitched for years, recalling childhood memories they all had of wanting to get something on film before an audience and the need to realize their dream . . . buoyant hopes that would be forgotten in the morning. I remembered all this energy and enthusiasm when I spoke with Bob Gale, the screenwriter of Back to the Future. He told me that Hollywood is the only place in the world where people die from encouragement.
They could die here, too.
But it was a happy evening. Everyone could cut loose, as Covid seemed to be stumbling and falling. No one wore masks, and that was a great relief to me.
Handshaking, once verboten, was now vigorously back in fashion. I recalled Anthony Fauci intoning at the start of the crisis that "probably, we will never shake hands again." Now, we were once again becoming social creatures, recalling the Song of Solomon: "For lo, the winter is past; the rain is over and gone."
Jan waved me to her as I threaded around knots of gabbling partygoers. Next to her was an older woman whose white, wavy white hair dropped to her small shoulders. Large glasses didn't conceal open, caring eyes framed by wrinkles.
I spoke to Jan, listening to her describe the usual tribulations of her scriptwriting group, and as usual I did a lot of smiling and nodding, as I always do at loud parties because I can't understand what anyone is saying, I have to shout to be heard, and after a few minutes my voice gives out. When Jan went to table-hop, the woman and I spoke. She was interested in me, since Jan had introduced me as an award-winning screenwriter. I am, or at least was. The script, like the vast majority that were spoken about and floated that evening, was stillborn, and will likely remain so.
"My Name is Karen," the woman replied, "and I'm very interested in writing. I have a screenplay of my own."
"Do you? What kind?"
She frowned. "I can't hear you. I can't hear anyone."
I suggested we find a quiet corner as I got her a couple of pizza slices, and we looked around. There were no quiet corners. The party was in high voltage, and after a few attempts at conversation, Karen kept shrugging that she couldn't hear me. We needed to talk, but somewhere else. Some other time. We traded e-mail addresses. She wanted to linger and speak to Jan. I had seen all I wanted to, and left, satisfied with Karen's e-mail address snugly in my pocket. I hadn't dated for almost two decades, and Annabella, my dear friend, died five years ago. Perhaps it was time to begin again.
After that night, e-mails came like a blizzard as Karen unloaded her life to me, and I unloaded mine to hers.
She was very loquacious in print and recalled an exotic life as an Army brat in Japan, then in Iran, where she was enrolled in an international school with classmates from a dozen nationalities. Karen was also a writer, struggling with a new manuscript, as well as a mathematician, having taught the same. She certainly came alive in print, and was anxious for us to have a meeting before Christmas, when family demands would naturally fill up her time.
I did like the Karen I read from my e-mails. But.
But?
She was a certain kind of intellectual, a teacher and cultured, her frame and tone recalling women I'd had like that before, and somehow, things always went wrong. A canker in the rose lurked somewhere, and I wondered when it would surface. I was interested in meeting her. We created a whirlwind of e-mails.
On paper, Karen bubbled about a great many interests and about her life growing up with the military. She loved Freud and adored him like some women adore Elvis. She was curious about my writing. I e-mailed her some work (including pieces published at Counter-Currents) and she was impressed. Karen enthusiastically talked of her own writing ambitions as well as her work in teaching mathematics, and injected math concepts into one of her plots. It was incomprehensible to most readers except for a Japanese woman. "She got it," Karen proudly tapped on her keyboard.
There was no doubt Karen's intellect is more developed than mine. She was also far more cosmopolitan. She had married a Spaniard, and is now divorced. Her son was working on his Ph.D. in France. His thesis dealt with racism. That was my first warning. Then, Karen mentioned that her daughter had adopted two black boys as foster sons. I was starting to lose interest in her, as I could see the chasm opening between my worldview and hers. Then she sent an e-mail anxiously wanting to meet me, preferably in a coffee shop as opposed to a restaurant, since she prefers the bohemian aura of the former.
Karen enclosed a photo of herself with her two black foster grandsons, and again I saw my grandmother's face and wrinkles, although Karen's wavy wings of hair were not my grandmother's coiffure. The two black kids — really tall, gangling adolescents rather than children — dampened what little enthusiasm I had left for her. But she really wanted to meet me before all the burdens of the Christmas holiday took over.
The next morning, I was busy doing errands and hurriedly buying and mailing a Christmas card to my brother in the hope that it made it before the 25th. (It did.) When I got home, I found two frantic messages from Karen. Oops, I'd forgotten to call her at noon, and it was now 1:30. I rang her up.
"Why did you forget me?" Her voice was thin but determined. "Is this on purpose?"
"I got busy. Sorry."
She paused, probably thinking over forgiveness. "My second e-mail was about our getting together. I had to ask you questions about Covid."
Ah, I thought, the vax question. Her high, measured voice continued.
"When we went to the party, I was . . . shocked at the way it was. No one was masked. All of that . . . socializing," she said in wispy disapproval. "I wasn't expecting that. If I had known . . ."
"I'm not vaccinated," I said plainly. I saw it coming and decided to get it over with. You could almost see her eyes widen over the phone.
"You aren't? You aren't?" A could hear a quick gasp over the line. "That does it. I should never have carried things this far. It was a mistake to meet you."
I found her shock at the party's openness surprising. She certainly hadn't objected to it that night, nor did she look frightened when I got her some pizza and we had talked.
We discussed Covid. I said it was being greatly exaggerated, and that while it certainly exists, it is probably a virulent strain of the flu.
"How can you say that?" she demanded. "It is far worse than that. I follow the science. Don't you? You have to follow the science."
Ah, I thought, the science.
Her conversation became a torrent of words that matched her rising voice. She reminded me that she is a mathematician, and thus she knows that we have to follow the science. It is our only hope.
"I think certain people use this virus to further an agenda," I said.
"Where is your proof? Have you scientific proof to back that? I demand to see proof. E-mail me these 'facts,'" she said in a tight voice that twisted into a sneer.
Rush Limbaugh once said that a trait of liberals and progressives is that when you argue with them, they always change the subject, and Karen was no different.
She then switched gears to January 6 and the "insurrection."
"I suppose you supported those people trying to overthrow the government and destroy our democracy," she said harshly. "The coup d'etat that Trump led — "
"There was no coup," I sighed. "It was all a set-up."
"How can you say that? The mob was attacking the Capitol. Trump ordered them to — "
"Look," I said, "it was a set-up. The two big groups there, the Oath Keepers and Proud Boys, their leaders were FBI informants."
She shouted down my reply. "No! Where is your proof? I demand factual verification! People like Schumer and Pelosi. They're fighting to stop a dictatorship. They're true democratic leaders."
"Oh, come off it. They're crooks like everyone else."
"No! They're honest politicians. They can't be bought."
"Everyone in Congress is bought. How would they have made it that high if they weren't?"
Karen almost screamed at that idea, then switched again. "They're fighting corruption!" Her attack deepened. "Fighting the people who tried to overthrow the government! All the people being killed by guns in this country, and Schumer and Pelosi are fighting gun violence. Gun owners who are joining with Trump to overthrow the government and stage a coup." She took a deep breath. "Do you own a gun?" she demanded, her high pitch accusatory.
"No," I said, and this seemed to catch her off-guard, but not for long.
"But all of what you believe in is unscientific. I'm a mathematician. I always deal in scientific facts."
"Like Fauci? His 'facts?'"
She exploded. "Fauci is a scientist! He has saved millions of lives."
"You really believe that?"
"Show me factual evidence that he isn't saving lives. Saving lives Trump destroyed. Trump killed hundreds of thousands of people. In New York, they buried hundreds of bodies in mass graves."
"Really? Why didn't we see that? Aside from a quick flash on the news, then nothing. Wouldn't they show 'hundreds of bodies' if they existed? Then why was it that we sent a hospital ship there that remained empty? They established emergency spaces that were unused."
Karen hesitated, then dove in. "I agree that ship was unused, because Trump's policies murdered people before they could be saved!"
Before I could reply, Karen was surly. "In Sweden they didn't follow the science. They went their own way. And what happened was that the virus went through the retirement homes. Killed thousands of old people. It wiped them out all over Sweden. They killed the old." An excited breath came over the line. "The older generation is Sweden is gone. All gone in Sweden. All of them."
"I see. Well, that's sad if it happened."
"Oh, it did! I can show you proof."
Yes, I thought. Scientific. "Okay, but if this truly happened, if this Covid is that deadly, then at a point we'll have to live with it. We can't just pretend we're going to destroy it. We'll have to choose. Shall we end civilization, commerce, culture, education? Shut down our lives, warp those of our children and young people, to save a lot of older people? I'm old, too, but is it worth destroying a free society to do this?"
There was another silence from Karen, and then she lashed out. "Do you listen to FOX News?"
"I listen and read a number of sources."
"Well, I listen to NPR! It's the only true station."
"Did it talk about Cuomo? Didn't he send a lot of Covid patients into retirement homes? And many people there died –"
"No! Where is your scientific proof? What is your data? Cuomo saved thousands of lives!"
"No, he didn't. Like Fauci, I think he's a terrible administrator. Besides, remember AIDS? Fauci was in charge of combatting it, and he predicted AIDS would kill millions of people, and that we would never have normal sexual intercourse again — "
"But he was right." Karen was stern. "And you know, back then, I insisted every man I ever went with take an AIDS test."
I shrugged, remembering a former girlfriend who had been much like Karen, except she had been kinder and soft-spoken, if no less doctrinaire. She had almost insisted I take an AIDS test, but my winning personality convinced her to forego it. That, and her itch for bedtime.
Before Karen turned up the volume even further, I decided to intervene. "Look, Karen, there's no point to continuing this. It's like it's 1600, and one of us is Protestant and the other Catholic."
Again, after a pause, Karen switched gears. "What about Elizabeth Warren? Do you think she's a crook?"
"Yes, I do."
"Impossible. She isn't wealthy. She has a modest income, and she's fighting for the poor." Another deep breath over the line. "She's honest."
I decided not to mention that Warren is known to have at least twelve million dollars. "Honest? She lied about her race to get into law school. How honest is that?"
Again, a pause from Karen, implying that something again did not compute.
She resumed the attack. "She's trying to save America."
"Like Pelosi and Schumer?"
"Yes. This country has been destroyed by Trump. He wrecked the economy. He's killed hundreds of thousands of people. Biden is restoring our economy, and he's trying to unite — "
At that point, I started laughing. "Karen, do you seriously believe anything Biden says?"
The click of her hanging up was like a revolver cocking. I closed my flip phone, looking out the window at the placid December scene. Across a playing field, the streetcar rolled away from the platform. Sunlight dappled through naked branches while a skein of geese flew through the sky. I sighed at the calm afternoon peace, and exhaled.
I was glad Karen was out of my life.
*  *  *
I apologize if Karen's tirade sounded one-dimensional, but it is, to the best of my memory, what she said, shouted, ranted. I wasn't angry, although I was annoyed I had to raise my voice a couple of times just to break into her swift, high-pitched declarations about "science." I recall women like that I've met in the past. At first I put up with their political and cultural views, freezing my smile and nodding. Why? Because, like most of us, I was younger and wanted sex, and so played the good boyfriend. After all, back then liberal women were generally slender and the artsy types were enjoyable to be around, sort of like a cast-off Woody Allen girlfriend. Making a political quietus was the price for passion.
Of course, 30 years ago, we were a more balanced society. Much of what Karen believes in was already there, it just wasn't being so baldly stated yet. Trump and Covid unlocked an unbridgeable dividing line between people. Comparing it to the Reformation is pretty much on the money. There is no real point in arguing with Karens.
I remember some of the phrases I grew up with: Voltaire spuriously saying "Although I do not like what you say, I will defend to the death your right to say it"; and the well-worn phrase, "We shall agree to disagree." I can't imagine any of these humane taglines being used, let alone put into practice, any longer. We are not they, and they are not we, and they seem to want to get us under their thumb. A recent poll showed that 58% of all Democrats favored having unvaccinated people fined, confined to their homes, or even put in detention camps.
But we were pretty well sunk when Karen's black foster grandkids came up. Her generation, the boomers, were liberal and progressive, but pretty much kept to the establishment's social and racial mores, or at least paid lip service to them, even while trying to liberate society. Their children have no such compunctions. Also, most liberal boomer women were slim. Sexy. Too many of their kids are fat and have weird, cartoon-colored hair. It's as though the end result of feminism is women becoming animated characters. I am woman, hear me Shrek.
As it is, I'm glad I listened to Karen and her problems in life: the troubled parental life, her medical difficulties, and her international upbringing. It confirmed my experience that the military, as I observed when I was in it, rather than being some hard-rock bench of American values is actually another branch of multiculturalism, since interracial marriage rates in the armed forces have long been high. All those Kansas farm boys seem to hook up with any Asian they can find, or whichever female is outside the base. In the 1930s, by contrast, American troops were forbidden to marry a non-white. If they did, as in the Philippines, they couldn't return stateside with their wives.
I felt empathy with the third Karen, who was bitter about her medical ailments: the chronic back pain, medical bills, and her loss of a lung. She had said this happened when she was younger, because a doctor had made a mistake during an operation and the lung had to be removed. She became short of breath years later, when she mountain-climbing in Mexico. A Mexican doctor helped her. Karen claimed she hadn't known she had lost a lung until this doctor told her. It sounded odd, but I didn't doubt the pain and anger in her voice.
"That fucking doctor destroyed my lung," she said, "and I could do nothing about it. This whole medical system is corrupt and incompetent. My life's joys are curtailed by that shit and this system."
"We can agree on that," I said. "I think our medical system needs a lot of change. Too much corporate control is making things worse."
"Yes," Karen reluctantly agreed, surprised that I wasn't, "like all Right-wingers," in love with corporate anything.
"Much like my mother," she sighed. "She died from a heart attack when I was 11. My father was an alcoholic. Everyone covered up for him. It was lousy."
I agreed. Since my mother had also been an alcoholic, we were on familiar ground, dealing with the pathetic ways alcoholics try to hide their condition. That sad, bitter Karen was the one I felt empathy for. But when I mentioned that corporate pharmacy might have a stake in prolonging the Covid crisis and the almost dictatorial insistence on vaccines, she exploded. To Karen, Fauci was sacrosanct and, as a scientist, was holy. I'd heard of such people, but actually meeting one was chilling.
Once Karen was off the politics, she was interesting, urbane, and very inclusive, with much erudition and wisdom. I would do her no harm, but I don't think people like her should be allowed one ounce of power. This kind, arts-loving, would-be writer and devotee of Freud has a Madame Defarge waiting to pop out. Karen and her kind might not do actual violence, but I could see her with a clipboard, wearing an armband and knocking on my door to have me relocated to an internment camp, her kind voice uttering that dreaded phrase, "It's for your own good." The police car is behind her, more than willing to make sure that I obey the state's compassion for my personal welfare.
My comment to her about this being like 1600 sums up what I think of what's going on. Covid brought a new kind of fanaticism and conformity that was probably waiting in the wings; a zeitgeist ready to happen. Many have discussed the present as being similar to the period just before the American Civil War, but I'm reminded of Germany from 1550 to 1619, just before the start of the Thirty Years' War. Germany was prosperous, the conflicts between Protestant and Catholics seemingly under control, but in reality it was an armed truce that was soon broken when a Protestant attempting to rule the Kingdom of Bohemia led to an Imperial reaction that eradicated that Kingdom's Protestant leanings. The authorities decided that, while they were at it, why not bring all of Germany back to the one, true Church? And the war was on.
Perhaps we're seeing the advent of what Spengler called the rise of Caesarism, which is a symptom of a declining civilization. If so, we've yet to have a true Caesar. Obama, Fauci, and Biden just don't fill the bill; nor did Trump.
Machiavelli might lament America's lost possibilities: We have the sleaze and the slogans, his ghost might opine, but where is our Caesar? Maybe America is just too corrupt and debased to have true, ruthless power-mongers. No more Michael Corleones; now, all our system can cough up is a string of Fredos. A push somewhere, someplace, may bring a newer, better one to the forum. I'm sure Karen will be there, ideals and clipboard in hand.
*  *  *
Counter-Currents has extended special privileges to those who donate $120 or more per year.
First, donor comments will appear immediately instead of waiting in a moderation queue. (People who abuse this privilege will lose it.)
Second, donors will have immediate access to all Counter-Currents posts. Non-donors will find that one post a day, five posts a week will be behind a "paywall" and will be available to the general public after 30 days.
To get full access to all content behind the paywall, sign up here:
Paywall Gift Subscriptions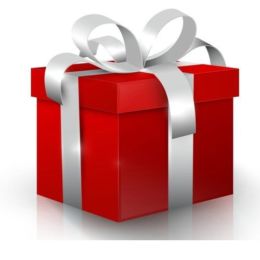 If you are already behind the paywall and want to share the benefits, Counter-Currents also offers paywall gift subscriptions. We need just five things from you:
your payment
the recipient's name
the recipient's email address
your name
your email address
To register, just fill out this form and we will walk you through the payment and registration process. There are a number of different payment options.
Enjoyed this article?
Be the first to leave a tip in the jar!