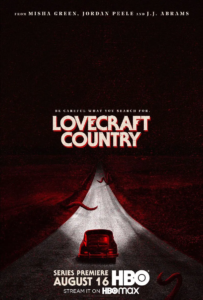 1,084 slov
English original here
V posledních letech roste mezi některými příznivci tvorby H. P. Lovecrafta úzkost, jak skloubit svou lásku k mýtu Cthulhu s Lovecraftovými názory na rasu. Seriálové televizní zpracování románu Matta Ruffa Lovecraft Country (2016, česky Lovecraftova země, Baronet, 2018) přináší jedno z možných řešení tohoto dilematu: aplikovat Lovecraftovu mimozemskou hrůzu na bělochy. Seriál, na jehož vzniku se podíleli mimo jiné nechvalně známý J. J. Abrams a režisér Get Out (Uteč!) Jordan Peele, měl premiéru 16. srpna. Podle očekávání je příšerný – a kritici jej vynášejí do nebes. Na webu Rotten Tomatoes má Lovecraftova země momentálně 97 % pochvalných hodnocení.
Hlavní hrdina, inteligentní a sečtělý černoch Atticus Freeman z Chicaga, nadšený čtenář strašidelné a vědeckofantastické literatury, se právě vrátil z bojů v Koreji. Poté co dostane tajemný vzkaz od svého pohřešovaného otce ohledně rodinných tajemství a jistém "Ardhamu v Massachusetts" (očividně náhražka Lovecraftova Arkhamu), vydává se i se svým strýcem Georgem a přítelkyní Letitií otce hledat. Po zbytek epizody je na jejich cestu divák doprovází.
Stejně jako Atticus jsou také ostatní příslušníci Freemanovy rodiny inteligentní a výřeční. George pracuje jako šéfredaktor bedekru pro černochy v duchu Zelené knihy a při jedné příležitosti cituje Drákulu. Jeho žena ráda pozoruje hvězdnou oblohu, dcera zase píše sci-fi komiks. Dodejme, že (bílý) autor knižní předlohy Ruff prošel vysoce výběrovou Stuyvesantovou střední školou (kde jak známo tvoří černoši asi jen 1 % studentů) a prestižní Cornellovou univerzitou. Jeho zkušenosti s černochy v reálném světě tak pravděpodobně byly nanejvýš omezené.
Leitmotivem Lovecraftovy země je spojení bělochů se vším temným a zlým. Scény s bělochy doprovází zlověstná hudba a deformované zvukové efekty. A pokud by to snad ještě někomu nedošlo, na konci prvního dílu se jeden z bělochů sám dokonce v monstrum přemění.
Naše trojice hrdinů se poprvé setkává s bělochy v menší restauraci. Poté co vycítí, že zde nejsou vítaní, odjíždějí, načež jsou pronásledováni ozbrojenými bělochy, očividně odhodlanými je zabít. K něčemu takovému by ve skutečném světě takřka s jistotou nedošlo, tím spíš na Středozápadě. Černoši zapojení do protestů a aktivismu sice čelili mnoha nepříjemnostem i hrozbě uvěznění, ale (pokud vím), žádný z nich nebyl zavražděn. Letitii příznačně hraje sestra Jussie Smolleta (který se proslavil inscenací fingovaného rasistického útoku). Musel jsem se pousmát, když její hrdinka znovu a znovu musela zpívat verš "Ain't nobody fakin'" (Nikdo tu nic nehraje)…
Ke druhému střetnutí s bílými dochází ve fiktivním massachusettském okrese Devon v kraji Miskatonic, na Aticcusově mapě označeném obrazem Smrtky. Platí zde nařízení, že všichni černoši musejí do západu slunce opustit území okresu. Rasismem nechvalně proslulý šerif Eustace Hunt (který v novoanglickém Massachusetts z nějakého důvodu mluví s jižanským přízvukem) trio zastavuje a posílá je rázně pryč. Přestože se jim podaří včas vyváznout, krátce nato narazí na skupinku policistů. Jen zázrakem nejsou zastřeleni, vtom však hrůzné zvuky šoggotů donutí obě strany vyhledat úkryt v opuštěné chatce. Šerif Hunt se začne měnit v šoggota poté, co ho jedna z nestvůr pokouše (šoggoti v seriálu z neznámého důvodu nabyli upírské vlastnosti). Poselství pro diváka – tedy že rasismus je cosi nestvůrného a nepřirozeného – by snad už ani nemohlo být bolestně očividnější.
Úvodní epizodu uzavírá příjezd trojice do podivného panského sídla, kde je uvítá pohledný plavovlasý muž, příslušník kultu Synové Adamovi. Jeho podobně pohledná a světlovlasá přítelkyně je dcerou vůdce kultu Samuela Braithwaitea. Naoko se sice k Atticusovi a jeho společníkům chovají přátelsky, plavovlasí lidé však z podstaty věci musejí být ti nejhorší zlosynové, lze tedy důvodně předkládat, že chystají nějakou levotu. (Herec má "v civilu" vlasy přirozeně kaštanové barvy, proto není blonďatá kštice pouhá náhoda.) V knize se Samuel se svými následovníky skutečně pokoušejí provést rituální oběť Aticcuse, potomka původního majitele sídla (který – jak jinak – znásilnil svou otrokyni).
Odkaz na Dumasova Hraběte Monte Cristo nebo bar pojmenovaný po Denmarku Veseym (popravený předák plánovaného povstání černých otroků na americkém Jihu) naznačují možnou odplatu černošských hrdinů na běloších v následujících epizodách.
Název druhé epizody "Whitey's on the Moon" (A bílej si to štráduje po Měsíci) odkazuje na deklamovanou báseň Gil-Scotta Herona, v níž si stěžuje, že peníze vyplýtvané na vesmírný program měly být raději přesměrovány do sociálních programů a dávek. Možná se můžeme těšit i na kázání o rasismu bělošských fandů sci-fi a jejich zájmu o vesmírné cesty.
Jako pocta Lovecraftovu dílu seriál Lovecraftova země nefunguje ani za mák. Tvůrcům se nedaří zachytit děsivou hrůznost a nezemské šílenství lovecraftovských vizí, a tak se místo nich spoléhají na laciné "lekačky" a levně působící zvláštní efekty. Pronásledování polododávkou plnou buranů velkou kosmickou hrůzu vskutku nebudí. Ani šoggoti nejsou nijak zvlášť děsiví. Na seriálu jsou sice vidět peníze vložené do jeho produkce, ale chybí mu podstata. Neumí říct nic sofistikovanějšího než "zas**nej bílej". Nenajdeme tu ani stopy po výrazném a jedinečném duchu Nové Anglie Lovecraftova díla – scény z Massachusetts se klidně mohly odehrávat třeba v Texasu. Na Lovecraft Country není zhola nic lovecraftovského.
Jednou z příčin, proč pokusy obsadit do role děsuplného "Cizího" bělochy moc nefungují, je i nepopiratelná skutečnost, že spojení nebělošských ras s chaosem, temnotou, nesmyslným násilím i nepřítomností vyššího povědomí je mnohem věrohodnější než u bělochů. Ti si na naopak rozumu i řádu vysoce cení. Udělat z šerifa Hunta šoggota nedává smysl, jelikož policisté jsou vlastně antitezí těchto stvůr a vynucování segregačních opatření nemá ani vzdáleně nic společného s invazí temné, blobovité masy, jež se pomalu vzdouvá a sune k povrchu světlo civilizovaného světa.
Seriál nefunguje ani slohově: stejně jako jeho soundtrack, který k sobě plácá hip-hop, jazz, blues s tradiční filmovou hudbou působí i show alespoň prozatím jako přeplácaná směsice žánrů, kterou nedrží nic pohromadě.
Tvůrcům se ale povedlo zachytit náhled černochů na bělochy. Čím k sobě mají dvě lidské skupiny geneticky dále, tím cizejší a hrozivější si navzájem připadají. Léta vymývání mozků a nucené integrace na této biologické realitě změnila jen málo.
Konzervativci, podle nichž se černoši těší "privilegiím" v podobě pozitivní diskriminace či sociálních programů, a tak nechápou jejich roztrpčení, zavírají oči před skutečností, že černoši (a neběloši obecně) jsou v bělošských zemích jako Amerika rasovými cizinci ve společnosti, která nebyla vytvořena pro ně. (Seriál na to odkazuje, když si Atticus prohlíží výtisk sbírky Lovecraftových povídek The Outsider and Others.) Žádný objem rozdaných peněz ale nemůže vyléčit toto odcizení ani zchladit planoucí zášť k bílé většině. Vždyť protibělošské nálady jsou dnes mezi černochy silnější než kdysi v dobách rasové segregace.
Seriál Lovecraftova země — stejně jako další seriál od HBO Watchmen (Strážci), Hvězdné války z dílny J. J. Abramse atd. – tak představuje další zhudlařený pokus kooptovat a tím podkopat tradičně bělošskou fanouškovskou komunitu.
Lovecraft i jeho kocour ("Nigger Man") se musí obracet v hrobě.
This translation originally appeared at Delian Diver.
*  *  *
Counter-Currents has extended special privileges to those who donate $120 or more per year.
First, donor comments will appear immediately instead of waiting in a moderation queue. (People who abuse this privilege will lose it.)
Second, donors will have immediate access to all Counter-Currents posts. Non-donors will find that one post a day, five posts a week will be behind a "paywall" and will be available to the general public after 30 days.
To get full access to all content behind the paywall, sign up here:
Paywall Gift Subscriptions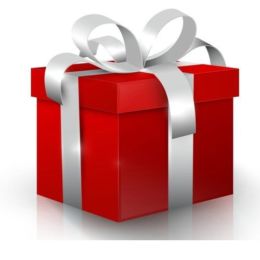 If you are already behind the paywall and want to share the benefits, Counter-Currents also offers paywall gift subscriptions. We need just five things from you:
your payment
the recipient's name
the recipient's email address
your name
your email address
To register, just fill out this form and we will walk you through the payment and registration process. There are a number of different payment options.