1,039 slov
English original here
Volání po spravedlnosti za smrt Trayvona Martina i Michaela Browna bylo jeden velký podfuk. Oba totiž byli kriminálníci, kteří zemřeli kvůli své hlouposti, jež je ponoukala napadnout ozbrojeného muže. Totéž platí i pro Ahmauda Arberyho.
Dostali, co si zasloužili.
(Herec) Jussie Smollet a (automobilový závodník) Bubba Wallace se klamně snažili vydávat se za oběti zločinů z nenávisti. Falešné zločiny z nenávisti však jsou velice skutečné zločiny z nenávisti proti bělochům. S kariérou obou slavných černochů by měl být amen a oni sami by měli za své provinění putovat za mříže.
V Americe žije přes 40 milionů černochů – to nedokáže hnutí Black Lives Matter najít alespoň jedinou skutečnou oběť rasismu?
Po zveřejnění záběrů zatýkání George Floyda z policejních kamer nyní máme v rukou důkaz potvrzující to, co rozumní lidé dávno tušili: George Floyd nebyl obětí policejní brutality nebo nespravedlnosti.
EXCLUSIVE – FULL VIDEO: Leaked police bodycam footage shows George Floyd's arrest for the first time
Dosud jsme až do omrzení slyšeli příběh o tom, jak Floyda bez dobrého důvodu srazil na zem brutální policista, který mu následně skoro devět minut klečel na krku, zatímco Floyd úpěnlivě naříkal, že nemůže dýchat, než se nakonec skutečně udusil.
Derek Chauvin byl kvůli této podobě příběhu vyhozen od policie a obviněn z vraždy, trojice jeho kolegů byla vyhozena také a obviněna ze spolupodílnictví.
Na základě téhož příběhu se Amerika už více než dva měsíce zmítá v křečích rasových nepokojů, při kterých zemřely desítky lidí, spousta dalších utrpěla zranění a škody na majetku a živobytí občanů přesáhly miliardu dolarů.
Mnoho faktů však do této vyprávěnky nezapadá.
Pitva George Floyda odhalila, že se neudusil, ale zemřel na selhání srdce. Trpěl srdeční chorobou i virem COVID-19. V jeho těle koloval silný opiát fentanyl i metamfetamin. Podle soudního patologa tyto drogy přispěly k jeho smrti. (Zjištěny byly i stopy konopí.)
Když odhlédneme od těchto skutečností, Floyda zadrželi, když se očividně zfetovaný snažil odjet poté, co se pokusil udat falešnou bankovku. Měli ho policisté jednoduše nechat běžet? Samozřejmě ne. Museli Floyda nějak dostat z jeho vozu a provozu, tak aby nemohl ohrožovat sám sebe i své okolí.
Člověk, který přivolal policisty, označil Floydovo chování za podivné, což se vší pravděpodobností značí bud vliv drog nebo mentální poruchu, tedy velice rizikové faktory.Když odhlédneme od těchto skutečností, Floyda zadrželi, když se očividně zfetovaný snažil odjet poté, co se pokusil udat falešnou bankovku. Měli ho policisté jednoduše nechat běžet? Samozřejmě ne. Museli Floyda nějak dostat z jeho vozu a provozu, tak aby nemohl ohrožovat sám sebe i své okolí.
Ukázalo se také, že Floyd má bohatý trestní rejstřík, kde se zvlášť vyjímalo ozbrojené přepadení, při kterém mířil těhotné ženě na břicho zbraní. George Floyd byl opravdový ksindl.
Krom toho je využití kolena na krku pro zadržení odpor kladoucího podezřelého platnou policejní metodou, jak tedy mohli Chauvina obvinit z vraždy?
Konečně jsme celou dobu neviděli jediný důkaz, že by ve Floydově smrti sehrála roli rasa. Nebyl zatčen, protože byl černoch, ale protože spáchal zločin. Policista proti němu nepoužil sílu, protože byl černoch, ale protože nespolupracoval. Dva z kvarteta zasahujících policistů nebyli běloši. Říkat proto, že Floydovo úmrtí mělo co do činění s jeho rasou, není ničím jiným než nepodloženým tvrzením, milionkrát zopakovaným a zesíleným médii a štváči z BLM.
Nyní tedy s jistotou víme, že to celé byla habaďůra. Co ukazují záběry z kamer na těle policistů?
V prvé řadě fakt, že George Floyd lhal, nespolupracoval a choval se vyšinutě a hrozivě.
Podle svých trpěl silnou klaustrofobií, takže nemohl sedět v policejním voze, což očividně nebyla pravda, jelikož ve své vlastním autě sedět zvládal.
Dvakrát lživě řekl, že není pod vlivem drog.
Opakovaně si nenechal od policistů nasadit želízka.
Opakovaně odmítnul nastoupit si do policejního auta.
Opakovaně tvrdil, že nemůže dýchat ještě předtím, než skončil na zemi s Chauvinovým kolenem na krku. Jelikož už předtím očividně lhal, dává smysl, že se Chauvin stavěl k jeho stížnostem skepticky. Nezapomínejme také, že podle závěrů provedené pitvy Floyd nezemřel udušením.
Zadruhé pak video ukazuje, že se policisté k Floydovi chovali s mírou trpělivosti a profesionality, nad kterou mohu jen uznale pokývat hlavou. Nikdo nemůže říct, že by Chauvin ztratil trpělivost nebo se na Floydovi nějak vybíjel.
Ať si laskavý čtenář položí otázku, zda by v totožné situaci dokázal zachovat klid a rozvahu. Za sebe mohu říct, že bych se neudržel. Hlavou mi běželo: "Proč nedáme policii uspávací šipky, aby mohli tyhle existence jednoduše uspat"? Toto video ve mně vyvolává maximální respekt k policistům, kteří se musejí den co den vypořádávat s vyšinutými zločinci typu George Floyda.
Stal se George Floyd obětí nespravedlnosti? Ne, zemřel proto, že
1) spáchal zločin,
2) odmítl spolupracovat s policií a
3) byl tak zfetovaný, že se nedokázal vypořádat se zatýkáním.
Kdyby kteroukoliv z těchto věcí neudělal, byl by – spolu s mnoha dalšími – dnes naživu. George Floyd si za svou smrt mohl výhradně sám. Nebyla to vražda, ale předvídatelný výsledek jeho mizerného charakteru a špatných rozhodnutí. Dostal, co mu náleželo.
George Floydovi se dostalo spravedlnosti.
Nyní musíme zajistit spravedlnost také pro Dereka Chauvina a jeho bývalé kolegy, stejně jako pro miliony Američanů, jejichž život převrátil naruby tento ohromný švindl, zosnovaný vedením města Minneapolis, státu Minnesota, hnutím Black Lives Matter, systémovými médií a krajní levicí – kterým tak úslužně napomáhali zbabělí eunuši z řad "slušné" pravice.
Kdybych byl Donald Trump, strávil bych několik následujících týdnů zatýkání předáků BLM a Antify na základě zákonů proti podněcování povstání – a stejně by se vedlo i jejich spojencům ve státních a městských vládách – za zločiny, kterých se dosud dopustili. Jakmile by levicové monstrum přišlo o svůj mozek, omilostnil bych Dereka Chauvina i s jeho kolegy a udělal si popkorn.
"Ale to přece nešlo! Černoši by spálili celou zemi na popel!"
Pokud vaše prvotní reakce zněla nějak takto, vybízím vás, abyste se nad ní zamysleli. Derek Chauvin, jeho kolegové i celá planeta se stali obětí očividného podvodu. Pokud nedokážeme udělat správnou věc a říct dost, nedáváme tím vlastně najevo, že si musíme vybrat: buď budeme mít v Americe spravedlnost, nebo černochy? Já osobně jednoznačně volím spravedlnost, což je miliontýaprvý důvod, proč jsem pevně přesvědčen, že černoši a běloši v Americe se musejí rozejít každý po své vlastní cestě. Potřebujeme rasový rozvod.
This translation originally appeared at Delian Diver.
*  *  *
Counter-Currents has extended special privileges to those who donate $120 or more per year.
First, donor comments will appear immediately instead of waiting in a moderation queue. (People who abuse this privilege will lose it.)
Second, donors will have immediate access to all Counter-Currents posts. Non-donors will find that one post a day, five posts a week will be behind a "paywall" and will be available to the general public after 30 days.
To get full access to all content behind the paywall, sign up here:
Paywall Gift Subscriptions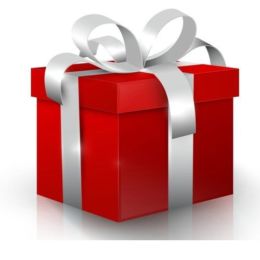 If you are already behind the paywall and want to share the benefits, Counter-Currents also offers paywall gift subscriptions. We need just five things from you:
your payment
the recipient's name
the recipient's email address
your name
your email address
To register, just fill out this form and we will walk you through the payment and registration process. There are a number of different payment options.