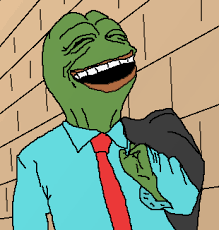 1,404 words
I've been doxxed for three years. My full name, address, pictures of my wife and kids, pictures of me at the gym and gas station, my old social media posts, and my embarrassing blogs from my early 20s — all were published. Shortly after publication, antifa found out where I was working at the time and started sending in anonymous complaints to Human Resources. When that didn't work, they started calling individual units and telling wagies that their Supervisor was racist. They even called my gym and told my grappling coach that I am a racist.
I'll never forget the first time a bomb dropped at work. As a District Supervisor, all HR complaints submitted online got routed through my e-mail, and I would get notifications about them on my phone. These same notifications would go to the Director of Operations (DOO) and Franchise Owner (FO). We all got the same e-mail. When my phone vibrated, it was a Saturday morning and I was wearing a gi, about to walk out onto the mats and compete for the first time in four years, for the first time in my 30s, and the first time as a brown belt.
The complaint was sent by Anonymous Anonymous at 123 Nope St. It linked to the dox dump and said I was a dangerous white supremacist who shouldn't be allowed to work around women and brown people. In what would become a microcosm of my life ever since, I died a little, gritted my teeth, and carried on. I won my bracket in three matches: two submissions and one clear decision with no points scored by my opponent. I then called my DOO to break the news.
My DOO was a bi-racial Jew, but also an older Trump voter who was somewhat reasonable. To give you an idea of him, he was the loudest about saying he would never get the jab early on during mandate hysteria, but then caved and quietly got vaccinated when the shit hit the fan. Here was a good but flawed man with a sense of humor as strong as his disdain for libtards, support for Israel, and inability to foster meaningful change.
His response to my dox is best described as love. It was as though I had been in a terrible accident, and while bleeding out and gasping my last breaths before him, he opted to stroke my brow and tell me everything was going to be okay. Tone doesn't lie. After seven years with the company he had my back as much as he could, but ultimately it was out of his hands. Before seizing my own fate, it briefly lay with the FO.
If I had been unprofitable, my FO would have fired me immediately. As it stood, a strategic handling of the accusations coupled with my performance metrics bought me time. I kept sending my FO reports with a smile like nothing had happened, placing the burden on him to bring it up first. My DOO, in order to boost morale and also as a personal cope for being powerless, would "sieg heil" at me and speak fake German during our bi-weekly Supervisor meetings.
After four months of antifa harassment (it always comes in waves), the FO finally decided there was enough time between his vacations and overseas big-game hunting trips to confront me. He was an NPR liberal in every sense of the stereotype. He got off on cheap virtue-signaling, but ran his company like a ruthless capitalist: low wages, terrible benefits, no retirement, disincentives for upward mobility, and most importantly, zero tolerance for racism. He struggled with cognitive dissonance between his bank account and moral grandstanding.
His solution wasn't to fire me, but rather to keep me in my position while making me an example to deter future wrongthink; a win/win from his standpoint. Upon threat of termination there was to be a signed, formal statement denouncing racism and sexism — the latter thrown in for good measure — followed by a rehabilitation tour where I would be trotted out in front of the staff to tell them I wasn't racist anymore. "I made a mistake, but I know that now. Thanks for coming to my Ted Talk!" When we got off the phone, even though I wouldn't leave for almost another year, I knew it was over.
I submitted a carefully-worded statement that neither apologized nor admitted guilt. Knowing the rehabilitation tour wouldn't materialize until after several more of his holidays, I planned an exit. I had the audacity to ask for a 15% salary raise and was able to secure 6%, the implicit leverage being that the company had just settled a class action lawsuit for several hundred thousand dollars of back wages to underpaid entry positions as far back as 2010. I then took the money and threw everything I could into starting a small business while working less and less and letting my units slowly collapse into chaos. I made ample use of an unaudited company car and gas card.
Given human nature, I discovered that a majority of the harassing calls were now coming from inside the house. One of my unit managers, a perpetually seething, activist homosexual with an ax to grind against conservative white men was now sending in most of the "anonymous" HR complaints in an attempt to get his Supervisor (me) fired. I never confronted him, but towards the end I watched him writhe in misery and age ten years overnight as his unit was repeatedly ravaged with Covid and I did nothing to help during the shutdowns and staffing crisis. It was during this time that his boyfriend was also imprisoned for possession of child pornography.
I stuck around just long enough to fire him to his face right after Christmas, and with the support of my Jewish DOO. I got to look him in the eye. He knew. He cried, cried, cussed me out, and threw my jacket on the floor before storming off and peeling out in a Honda Civic while I smirked like a rare Pepe. Nearly the entire LGBT staff walked out in solidarity. In a moment of Jewish privilege, my DOO would later recall my legacy as "running off all the faggots," though I prefer "the Great Replacement." Indeed, I replaced him with an absolute moron on purpose and let all four of my units disintegrate until my FO got back from Africa and announced a company-wide off-duty conduct policy banning racism and sexism, and signaled he would finally be making my rehabilitation tour happen.
It was time to eject. To everyone's shock, my wife included, I put in my notice, cashed out three weeks' paid vacation, and transitioned to my own full-time business. During the first month after my departure, the region reconciled a $12,000 net loss that I had fudged on monthly statements leading up to the grand exit. I got all my bonus checks. My W-2 arrived on time. I got my DOO to send me a letter of recommendation before the loss was posted. He still calls me every few weeks to trash-talk the new Supervisor, the FO, and fish around to see if I might ever come back. The back-stabbing unit manager, when not at a prison visitation, is still somewhere seething, trying to pick up the pieces. The corporate office was wiped out in December by a tornado.
So where are we? Anyone who's been doxxed, if they haven't killed themselves, can attest that it is a lifelong journey; never one and done. Whenever I meet someone, whether it's a client, a training partner, or a homeschool family, I think to myself, "Do they already know?" and "When is this going to be a problem?" As time passes, I grow more secure in who I am and barely notice the lingering doubt, although there is always a low-level, baseline discomfort.
The day they attacked my income, I thought my life had changed forever — but it hadn't really, as it turns out. I was competing in grappling after a long hiatus due to prior losses, injury, and fear of the unknown. Back then, I had a child-like wish to freeze my moments of success and rest there forever. Spending a decade honing a skill only to lose it on stage is taxing, but the mats don't lie. The alternative is a life of delusion, avoiding the high-stakes environment required to forge your potential.
*  *  *
Counter-Currents has extended special privileges to those who donate $120 or more per year.
First, donor comments will appear immediately instead of waiting in a moderation queue. (People who abuse this privilege will lose it.)
Second, donors will have immediate access to all Counter-Currents posts. Non-donors will find that one post a day, five posts a week will be behind a "paywall" and will be available to the general public after 30 days.
To get full access to all content behind the paywall, sign up here:
Paywall Gift Subscriptions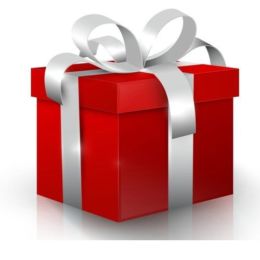 If you are already behind the paywall and want to share the benefits, Counter-Currents also offers paywall gift subscriptions. We need just five things from you:
your payment
the recipient's name
the recipient's email address
your name
your email address
To register, just fill out this form and we will walk you through the payment and registration process. There are a number of different payment options.