1,850 words
The Russians have invaded Ukraine. As I write this, valorous men are dying on the battlefield, columns of women are fleeing west with their children, and all men 18 to 60 have been called up to fight for their country. We are watching civilized white societies smash against each other at a time with the true threat to all is the rising tide of color.
Regardless, one could see the disaster coming. It's been three decades in the making. It comes from failing to heed the very genuine warnings of far-sighted thinkers in the early 1990s; it comes from a stiff-necked insistence on expanding NATO eastwards regardless of the known dangers; it comes from a failure to heed the Russians' genuine concerns, given that they have been invaded from the west many times; and it comes from internal insanity in American society caused by "civil rights," moral perversion, and Negro Worship.
Samuel Huntington's Cleft Nation
In 1991, President George H. W. Bush warned Ukrainians that
freedom is not the same as independence. Americans will not support those who seek independence in order to replace a far-off tyranny with a local despotism. They will not aid those who promote a suicidal nationalism based upon ethnic hatred.
The issue comes down to the fact that Ukraine became independent having the same borders as those of the Ukrainian Soviet Socialist Republic. Ukraine therefore became sovereign with a Ukrainian ethnic majority in the west and a Russian majority in the east and in Crimea. In the west they are Catholic (to put it very simply), and in the east they are Russian Orthodox. It is what Samuel Huntington called a cleft nation in his 1996 book, The Clash of Civilizations. Those in western Ukraine identify with Warsaw, Berlin, and Rome; those in the eastern regions identify with Moscow, Novgorod, and Saint Petersburg. The situation immediately became unstable.
Americans don't get a great deal of truth about Ukraine from their media or government. What I know of the place is that it is corrupt, filled with ethnic tensions, and poor. It is also undoubtedly true that the Ukrainian news media is every bit as much dishonest infotainment as the American news media. In 2018, a Russian "dissident" staged his own death and the Ukrainian media went along with the scam. What else are they lying about? It is also very possible that the Ukrainians clamp down on their own dissenters.
America's role in this sordid mess began with a Deep State-backed revolution in Ukraine in 2014. American officials, many of whom were Jewish, poured piles of money into the country to effect a coup that replaced the pro-Russian government with one sympathetic to the European Union and NATO. Along with all those dollars drawn from the sweat of Americans' brows came Pride parades and other abominations.
The Russians responded shortly thereafter with a hybrid-warfare attack: Troops who were not officially enlisted in the Russian military moved in and captured parts of eastern Ukraine and Crimea. At this point the Ukrainian government should have taken a serious look at its military capability, but it appears that they did not.
Senile Joe's Insane Asylum Regime
The next factor in this calamity is the American government. The Obama administration had every opportunity to allow for Ukraine's "Finlandization." Finlandization refers to Finland's status during the Cold War, when it was both outside NATO but not aligned with the Soviet Union. Finland did not do poorly with this arrangement. Ukraine could also have been divided along its ethnic fault lines.
Then, in 2016 Hillary Clinton made "the Russians" in general and Putin in particular into cookie-cutter monsters. Her campaign fabricated and exaggerated a massive "Russian hacking" story around the presidential election. No "Russian expert," such as Fiona Hill or H. R. McMaster, bothered to explain exactly what the "hacking" had been; instead, they allowed the issue to fester. Trump's own "experts" and "patriots" gave the Democrats, the media, and the political establishment ample ammunition to delegitimize Trump, and thus any chance for rapprochement with Russia was lost.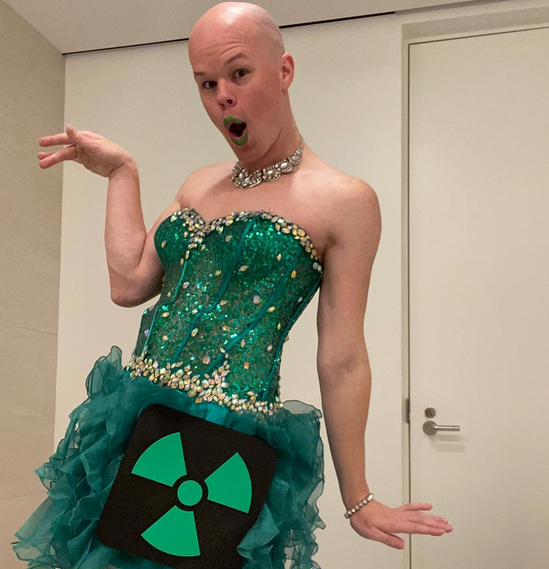 In 2019, President Trump was impeached by a group of Jews and immigrants over his handling of Ukraine. The impeachment showed that Ukraine is corrupt and that many of the Russia-haters in America's government were compromised by their dealings in Ukraine. This unjust impeachment alienated half of America from Ukraine.
In 2020, the Democratic Party and mainstream media pulled off a revolution in the United States that was not so different from the one they had carried out in Ukraine. The entire power structure went nuts. Ordinary criminals, especially sub-Saharans, were set free and the-law abiding who opposed them were imprisoned. Mobs tore down statues of American heroes. The 2020 election was rigged in such a way that a senile man was able to usurp the presidency.
The George Floyd riots of 2020 can only be described as evil religious mania. Negro Worship went into overdrive, and while whites didn't openly revolt in response, they did take note of the fact that the establishment was against them. The military also purged officers who opposed anti-white Critical Race Theory and failed to quell the George Floyd riots. National Guard solders were dismissed for "extremism" while the Department of Defense stated that it considers ordinary whites to be Nazis. These were more signals of weakness.
The fuse for the 2022 Ukrainian War was lit on election night, 2020. Biden's win was so obviously fraudulent that his presidency received a terrible wound at the outset. On his first day in office he signed a series of disastrous executive orders which destroyed America's energy independence at the stroke of a pen. This made Russian gas much more valuable and gave Russia considerable leverage on the diplomatic scene.
Senile Joe's Empty Threat
Then came the start of Russia's campaign in the Ukraine with the May 7, 2021 cyber-attack on the Colonial Pipeline. The event led to panic-buying of gasoline that depleted supplies across the American South and much of the East Coast. The Biden regime was unable to counter this attack, and they allowed the Nord Stream 2 pipeline to be completed. This put Germany at the Russia's mercy for its energy supplies. The balance of power in Europe had shifted.
The following events came fast. The Russians began to mass around Ukraine and Russia's Belorussian allies organized a Greenmarch which caused the Polish military to deploy along their mutual border to repel the migrants. Shortly thereafter, on November 12, 2021, Russia destroyed a satellite in order to showcase their new anti-satellite missiles and suppress America's new Space Force. Each fragment of the satellite and missile added to the space junk that must be tracked by the Space Force to avoid accidents in Earth orbit. Satellites had to be moved to avoid the debris.
This apocalypse comes down to Senile Joe and his handlers' neurotic hatred for Russia, the expansion of NATO up to Russia's eastern borders, the lack of internal cohesion within NATO, and the fact that while Ukraine's political situation is vital to Russia's interest, it is not in any way vital to America's. The Biden regime's hostility towards Putin, hostility towards American whites, and illegitimacy changed the Russians' decision-making calculus. Senile Joe was issuing empty threats. America had lost its ability to deter.
For as long as America's leadership was easygoing and polite to Putin, such as Trump had done, there was no point in the Russians attacking Ukraine. But when an illegitimate and senile President started to make threats and got into "fronting," things changed rapidly.
Lamentations
And so Putin's infantry advances like the clouds, his tanks and BMPs coming like a whirlwind and his jet fighters swifter than eagles. I believed the American intelligence reports regarding Russia from the outset. The men who staff the American intelligence agencies that watch the Russian military are working in an institution built by Right-wing anti-Communists, and they are not "woke." They are different from the FBI's politicized and semi-competent secret police, and their reports don't go through a Semitic filter as with Middle Eastern intelligence.
From what I can gather through the fog of war and the half-propagandized news reports, many Ukrainians have fought valiantly despite having far less equipment than the Russians. The defiant words from the Ukrainian detachment on Snake Island to attacking Russian warships is the stuff of legend, but ultimately ineffective. Why didn't they have anti-ship missiles?
In short, why weren't they more prepared? Prepared enough to deter aggression? Drafting all the men into the army several days after an invasion despite the fact that there had been months of predictions that there would be an attack is a bold move, but possibly too late. Molotov cocktails are sexy, but Russian columns have seen them before in Finland and Hungary.
Many Russian tanks and armored vehicles have been destroyed — along with the men within. But this will probably only slow them down. The Russians can bring in plenty more tanks and reinforcements. They have spilled oceans of blood for this region in the past and they will make that sacrifice again, barring something unexpected. I fear this war could become long, bloody, and sad. It is especially frustrating because this conflict was so avoidable.
I thought I would be hard-hearted and indifferent to the Ukrainians when the time came, but the streams of white refugees, mounting numbers of the fallen on both sides, and dreadful videos of artillery barrages has struck my soul with a terrible sadness. I've even donated crypto to the Ukrainians, and I am an America First isolationist — but apparently a bad one. You can do so here. There must be so many sad homes in Russia and Ukraine right now. My only grasp at solace is that this desolation comes under the flag of abominations and the illicit, BLM/antifa-enabled Senile Joe regime.
*  *  *
Counter-Currents has extended special privileges to those who donate $120 or more per year.
First, donor comments will appear immediately instead of waiting in a moderation queue. (People who abuse this privilege will lose it.)
Second, donors will have immediate access to all Counter-Currents posts. Non-donors will find that one post a day, five posts a week will be behind a "paywall" and will be available to the general public after 30 days.
To get full access to all content behind the paywall, sign up here:
Paywall Gift Subscriptions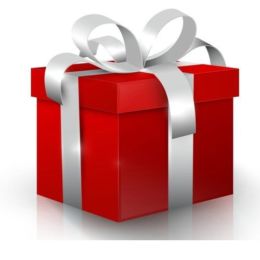 If you are already behind the paywall and want to share the benefits, Counter-Currents also offers paywall gift subscriptions. We need just five things from you:
your payment
the recipient's name
the recipient's email address
your name
your email address
To register, just fill out this form and we will walk you through the payment and registration process. There are a number of different payment options.
Enjoyed this article?
Be the first to leave a tip in the jar!