2,014 words
A long time ago, in a magical kingdom tucked safely away from the flaming hell we currently inhabit, there used to be this crazy, hate-filled idea that if some groups performed better on average than other groups regarding any given task, it's highly likely that the main reason for this is that they simply were better than other groups at that task. It was so pure and innocent in its reasoning that someone invariably had to come and fuck it all up.
Like a lunatic thief in the night, along came someone to rewrite half the rulebook and tilt the playing field: If whites excelled at anything requiring talent or intelligence, the culprit was "systemic racism"; but if blacks have won every hundred-meter dash at the Olympics since 1980, well, c'mon, get real, the only possible explanation is that blacks are genetically superior at sprinting, so dry your tears, white boy.
It's largely agreed that the quarterback is the most important player on any American football team. The NFL playoff season starts this weekend, and of the 14 teams currently competing to win the 56th Super Bowl, a mere 3.5 have black starting quarterbacks. (The .5 is for biracial Kansas City Chiefs QB Patrick Mahomes.) Since the NFL's roster is, in any given year, about two-thirds black, the fact that only one-quarter of this year's surviving teams are helmed by black quarterbacks gives rise to sinister suspicions.
In the 55 previous Super Bowls, only three were won by a team with a black starting quarterback. The first, Doug Williams of 1988's Washington Redskins (now simply known as the Washington Football Team because Injun Feelings Matter) was undeniably black. Black as coal. Black as the Ace of Spades. The other two winners — Russell Wilson of the 2013 Seattle Seahawks and the aforementioned Mahomes, who led Kansas City to a Super Bowl win in 2020 before losing last year at the hands of Ageless Aryan Übermensch Tom Brady — are what were known in better days as "mulattos." Being generous and marking Wilson as three-quarters black and Mahomes as half-black, this means that, including the 100% black Doug Williams, a grand total of only 2.25 black quarterbacks have won the first 55 Super Bowls.
There seem to be only two possible explanations for this grievous underperformance of black quarterbacks: 1) The NFL is systematically racist against black quarterbacks; or 2) Whites have a unique combination of cognitive and physical skills that make them better quarterbacks than blacks.
As anyone who's seen even one NFL game on television for the past generation is aware, there are football positions where blacks dominate to a nearly comical degree. Among these positions are running back, wide receiver, and essentially every defensive position.
In 2002, the NFL expanded to 32 teams. That was also the last year until this season that a white person played the defensive position of cornerback. (The new white cornerback, Troy Apke, startled retired black NFL superstar Deion Sanders with his quickness, which Sanders implied was unusual for a white boy.) So when you multiply 32 teams, each with at least two cornerbacks, over the course of 19 years — that means around 1,216 cornerback positions that went overwhelmingly to blacks and possibly the occasional Hispanic and Pacific Islander — but no white cornerbacks. Again, one only seems to have two options here: 1) Conclude that the NFL is racially biased against white cornerbacks; or 2) Conclude that blacks are probably better equipped naturally than whites to play this position.
The most perennially persistent racial disparities in pro football, however, involve positions that require dexterity of the foot: place kickers and punters. Hey, it is called football.
For those of you unclear about the distinction between kickers and punters, the place kicker is responsible for kicking the ball off to the other team and for making three-point field goals and the short-range after-touchdown conversion kick that, in about 95% of cases, renders a touchdown as seven points rather than six. Although kickers don't ever seem to become superstars, they provide about one-third of any given team's total points, so they are actually crucial to winning. According to blogger Jason Matthews, "The top 36 leading scorers in NFL history played as place kickers." In 2021, the mean salary for an NFL kicker was about $860,000.
By contrast, the lowly punter only shows up when his team's offense has failed to gain ten yards in three possessions. He surrenders the ball to the other team by booting it as high in the air and as far toward the other end zone as he possibly can without having the ball go out of bounds or reach the end zone. There is even less glamour in being a punter than in being a kicker. The punter hardly ever scores unless the play turns into some kind of fluke. As of 2021, the average NFL punter earned about $1.5 million.
But when you account for the fact that neither kickers nor punters hardly ever get hit on the field, it makes sense that they enjoy longer NFL careers than average. If a typical team punts about 4-5 times a game, and each punt takes about 40 seconds from start to finish — adding in the fact that many punters also hold the ball for field goals, which adds another 70 or so seconds to every game — punters barely spend four minutes on the field each game. Over 17 games, they get about 71 minutes of playing time — meaning they make over a million dollars per hour they're actually on the field during a live game.
At the beginning of the 2017 season, none of the NFL's 44 place kickers were black; only one was Hispanic, and all the rest were white. Of the 41 punters, only two were black: Marquette King of the Oakland Raiders and Corey Carter of the Houston Texans.
During the 2020 season, there were no black punters or kickers in the NFL. For the 2021 season that is now headed toward the playoffs, I could only find one black punter — the Pittsburgh Steelers' Pressley Harvin III — and no black kickers on the rosters.
With whites accounting for a measly 19.5% of total NFL players these days, why are they so vastly overrepresented as punters and kickers?
Self-published author Jason Matthews crunched some numbers back in 2011 and found that since the Super Bowl era began in 1967, there were "approximately 1,514 roster spots for kickers during that time, [but] only 14 spots have been held by 5 black kickers":
If roughly half [of] all NFL players have been black, one might assume about half, or 757, of the kicking spots would be held by black players. The odds of having so few are astronomical. It's like flipping a coin 1,514 times and having it land on tails only 14 times. The math is mind-boggling. Like quantum physics, it doesn't make sense to anyone who truly understands it.
It's unclear whether Matthews was one of those who "truly" understood the disparity, because his title hints that some invisible glass ceiling against black kickers may represent the NFL's "Final Prejudice."
But what if the awful truth is that whites are simply better at kicking?
The first black place kicker in NFL history was Gene Mingo, who joined the Denver Broncos of the AFL in 1960 and would play for five teams until his career ended in 1970. With a kicking accuracy of only 50.9%, he nailed 112 field goals and 215 after-point conversions for a total of 551 points from kicking.
The next highest-scoring black kicker was Donald Igwebuike, a Nigerian-born soccer player who racked up 477 total points with Tampa Bay from 1985-89 and Minnesota in 1990. Next up is Justin Medlock, who made 47 total career points, followed by two other black place kickers who scored at least one field goal each. And that's it; I found only five black kickers who scored field goals in NFL history.
Gene Mingo, as the first and highest-scoring black kicker in NFL history, racked up 551 points. Adam Vinatieri, a kicker who currently holds the all-time NFL scoring record at 2,673 points — and that includes players from all positions — is white. There are at least five dozen, and possibly more, white kickers who've outscored Gene Mingo.
The first black punter in NFL history was Greg Coleman, who started with the Cleveland Browns in 1977 and played the next nine seasons for the Minnesota Vikings, making a total of 820 punts for a mildly respectable average of 40.6 yards per punt. Over 16 seasons through the 1980s and 1990s, black punter Reggie Roby played in three Pro Bowls and retired with a yards-per-punt average of 43.3. Perhaps the most statistically impressive black punter was Marquette King, whose career average of 46.7 yards per punt ranks as the fourth-best in NFL history. I was able to find a grand total of three other black punters in the NFL's annals, none of whose careers were as distinguished or long-lasting as the aforementioned three.
Allowing that I may be missing a few, I only found five black place kickers and six black punters in NFL history.
Why so few?
Many have speculated that poor, starvin' ghetto youth crave the glamour positions such as running back and middle linebacker, which usually pay more than punting or kicking jobs. But again, an NFL punter makes, on average, more than one million dollars per hour of field time. Surely there's some young black buck out there who isn't so vain and greedy that he'll forgo a few million dollars and a lifetime of brain damage to become a kicker or a punter? And isn't it kinda racist merely to suggest that blacks can be capable of vanity and greed?
Even at historically black colleges, white kickers and punters outnumber black ones. And in 2020, when there were an estimated 900 college scholarships available to punters, only two of them were snagged by black kickers.
Isn't the most obvious answer — and currently the most dangerous one — simply that when it comes to kicking accurately under pressure, whites tend to be better than blacks are?
We're at a weird stage in human history where scientists don't hesitate to suggest that blacks may be better sprinters than whites for purely genetic reasons. But if whites happen to excel in any category, the answer is always "racism" — the systematic yet conveniently invisible kind.
Although it's hardly scientific and my deadline does not permit me the time to completely verify the allegations below, the most sensible explanation I've yet seen for whites' absurd level of overrepresentation among NFL kickers and punters came from an anonymous commenter under Jason Matthews's 2011 article about black kickers:
The calf muscle plays a huge role in the physics of sports. Blacks (IN GENERAL) have smaller higher placed calf muscles that help in jumping and running. Whites have thicker lower placed calf muscles that help in kicking and powerlifting. White men can't jump, black men can't kick. Nothing to do with skin color, everything to do with physics.
If the correct explanation is something other than "thicker lower placed calf muscles," I'd still bet the farm that the real reason for the disparity is physiological. Very few people care about kickers, and especially punters, and I doubt anyone would even notice, much less ignite a race war, if a few more Negroes of either position were to suddenly appear on football fields across the nation.
The more that "diversity" gets shoved down your throat, the greater the punishment one risks for merely following that concept to its logical conclusion, which is that "people of divergent ancestries wound up different from one another."
I sincerely doubt that team owners are so "racist" that they'd risk a championship and the extra millions that would flow if they could improve their team's performance with black kickers and punters. I also doubt that, vain and greedy as they can be, there aren't at least one million black ghetto-dwellers who'd gladly swap a million dollars a year and a one-way ticket out of the 'hood as a less-glamorous and less well-compensated punter or kicker — provided they had the talent.
As with most questions where "racism" is the answer, I'll believe that "racism" doesn't explain the paucity of black kickers in the NFL. Until I'm presented with compelling evidence to the contrary, I'll go with the easy answer: Black men can't punt.
*  *  *
Counter-Currents has extended special privileges to those who donate $120 or more per year.
First, donor comments will appear immediately instead of waiting in a moderation queue. (People who abuse this privilege will lose it.)
Second, donors will have immediate access to all Counter-Currents posts. Non-donors will find that one post a day, five posts a week will be behind a "paywall" and will be available to the general public after 30 days.
To get full access to all content behind the paywall, sign up here:
Paywall Gift Subscriptions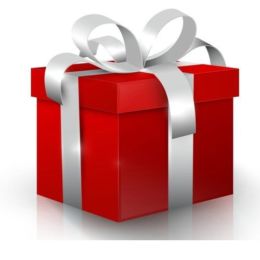 If you are already behind the paywall and want to share the benefits, Counter-Currents also offers paywall gift subscriptions. We need just five things from you:
your payment
the recipient's name
the recipient's email address
your name
your email address
To register, just fill out this form and we will walk you through the payment and registration process. There are a number of different payment options.