1,786 slov
English original here
Kyle Rittenhouse byl shledán nevinným ve všech bodech obžaloby během pozorně sledovaného procesu, který zkoumal jeho konání při loňských nepokojích, kdy ve wisconsinském městě Kenosha zastřelil dva teroristy z Antify a dalšího zranil. Dobré shrnutí faktů procesu si můžete poslechnout třeba tady. Patříte-li mezi ostřílené disidenty, asi jste slyšeli také o soudu s "joggerem" v Georgii a civilním řízení v Charlottesville, pro nově příchozí však si však stručně shrňme, o co v těchto případech vlastně jde.
V oněch dávných kouzelných časech, tedy v únoru 2020, se černošský kriminálník jménem Armed Robbery – někdy mylně psáno jako Ahmaud Arbery – (slovní hříčka, výslovnost jména zabitého černocha se skutečně podobá výrazu "armed robbery", tedy "ozbrojená loupež" – pozn. DP) vydal do rozestavěného domu na předměstí s úmyslem něco ukrást. Na sobě měl pracovní boty, podle médií se ovšem byl jen tak proběhnout. To byla jeho krycí historika, když kradl nebo si vytipovával stavby v sousedství, proto o něm místní mluvili jako o "joggerovi" (běžec). Rodinné duo (otec a syn) Travis a Gregory McMichaelovi ho konfrontovali a pokusili zadržet. Vysloužilý policista Gregory McMichael v něm totiž poznal známou firmu ze svých dní u sboru. Armed Robbery, v projevu inteligence a sebekontroly typické pro americké černochy, se Travisovi pokusil vyrvat z rukou jeho brokovnici. V následné potyčce byl zasažen třemi výstřely ze zbraně a jeho slibně se rozvíjející dráha zločinu tak byla předčasně uťata. V době vzniku tohoto článku se proces chýlí ke konci.
Co se týče občanskoprávního sporu v Charlottesville, je zahalen tak hustým oblakem fake news a mediální propagandy, že nezasvěceným nelze než doporučit alespoň několik článků o neblahé události na našich stránkách, aby byli schopni sledovat mé argumenty. Ve zkratce zde ale skupina mužů, označených za organizátory demonstrace, čelí civilní žalobě. Roberta Kaplanová, prominentní židovská právnička a hybná síla celého procesu, ovšem celou věc dosti nevhodně "prokecla", když se nechala slyšet, že smyslem žaloby není náprava utrpěného bezpráví nebo náhrady škody pro navrhovatele, ale "znemožnit žalovaným jakékoliv budoucí organizované konání" – zjevně kvůli jejich rasismu, který je podle všeho dostatečným důvodem zbavit člověka jeho práva promluvit, protestovat, nenásilně se shromažďovat i písemně žádat o nápravu křivd. Skutečným cílem jsou tedy ústavní práva Jasona Kesslera a dalších konkrétně – i všech bělošských aktivistů obecně.
Tato trojice procesů – s Rittenhousem ve Wisconsinu, s McMichaelsovými v Georgii a spor Sinesová v. Kessler ve Virginii – rozhodne o podobě budoucnosti pro americké bělochy, především ohledně jejich práv na sebeobranu, ochranu vlastních společenství a práva bělochů na politickou organizaci a proaktivní obranu svých práv, dědictví, existence a budoucnosti. Všechny tři společně pak ztělesňují práva, bez nichž se život pro americké bělochy stane obtížně snesitelným a ztráta kteréhokoliv z nich je promění v dobytek určený na porážku – ať už všechny naráz nebo pěkně po jednom.
Osvobozující verdikt v Rittenhousově procesu znamená, že pokud se skutečně blíží masakr, bude se nejspíš muset odehrát kousek po kousku. Odskočme si nyní na moment k vojenské teorii, konkrétně k oblíbené mongolské taktice obklíčení a ponechání (falešné) ústupové cesty. Obklíčení nepřítele zpravidla předznamenává vítězství v dané bitvě. Jelikož nyní čelí nebezpečí na všech stranách, stává se mnohem zranitelnějším: vždyť útočník může snadno napadnout jeho křídla i týl. Obklíčený nepřítel však také ví, že jeho jedinou nadějí na únik zůstalo vytvořit ve vojích obkličující armády průlom.  Proto obklíčení vojáci často bojují jako lvi a svým protivníkům umějí způsobit děsivé ztráty. Mongolové tudíž, kdykoliv obklíčili nepřítele – a považovali ho za náležitě zoufalého – utvořili ve svých liniích proluku či mezeru, kam se obklíčení v zoufalé touze uniknout nahrnuli, jen aby byli na svém chaotickém útěku pobiti (pro Evropany asi nejslavnějším příkladem budiž bitva u říčky Sajo v dubnu 1241, kde byla zprvu dobře bojující uherská vojska, celkem úspěšně vzdorující přednímu mongolskému sledu, nejprve detašovanými mongolskými jednotkami geniálního generála Subotaje obklíčena ve svém táboře a při následném zmateném ústupu bažinatým terénem vyhlazena tak strašlivým způsobem, že uherské království fakticky pozbylo bojeschopnosti – pozn. DP). Bez této falešné naděje na záchranu by Mongolové museli svá vítězství zaplatit o poznání dráž. Samozřejmě nebyli první ani poslední, kdy tuto taktiku ke skoncování se svými nepřáteli zdárně využívali. Dosáhli v ní ovšem nevídaného umu, vypilovaného i naháněním zvířat na stepích. Poznatky z fyzického prostoru lze v některých případech přenést i do prostoru konceptuálního a politického.
Běloši jsou v Americe dnešních dní také obklíčeni a jejich řady se jeví stále sevřenější. Desetiletí protibělošské indoktrinace přináší své ovoce a její tlakový hrnec podle všeho vbrzku vykypí v podobě systematického útlaku bělochů a legalizace vraždy v případě, že oběť byla bílá. Už dnes v Oregonu pracují na legalizaci znásilnění bělošek černochy. Nepřátelské armády obklíčily bílou Ameriku a ta ve svém nitru bolestně hledá vůli nezbytnou k tomu, vyrubat si z tohoto kotle krvavou cestu ven.
Narazil jsem na komentáře, že "celý systém" chtěl odsoudit Kylea Rittenhouse, což je lež. Kyle Rittenhouse se těšil podpoře onoho slizkého bahna, které si říká "konzervativci", falešné opozice, jejíž úlohou je nasměrovat zmatené americké bělochy do mezery v obklíčení, aby zde byli pobiti. Podívejte se například jak Kylea Rittenhouse hájila hromada slizu v pytli vzdáleně připomínajícím lidskou podobu jménem  Stephen L. Miller (nemá nic společného s Trumpovým poradcem téhož jména): média podle něj přehlížejí "očividné a skutečné projevy víry v bělošskou nadřazenost a rasové profilování v Arberyho případě". Tento slizký tvor píše pro National Review a FOX News, známé to hlásné trouby kontrolované opozice, takže tento jeho postoj celkem směle můžeme označit za reprezentující konzervativní establishment. Jestliže tihle lidé chtějí, abyste šli určitým směrem, rozhodně byste se měli právě této cestě obloukem vyhnout.
Triumf globo-homo mašinérie ve sporu Sinesová v. Kessler by znamenal, že každý pořadatel demonstrace by byl právně zodpovědný za každou a jakoukoliv protiprávní újmu, k níž by během této akce došlo. Některé samosprávy už to praktikují, když po organizátorech podobných akcí vyžadují pojištění (a pojišťovny – jak příhodné – s "bělošskými rasisty" byznys neprovozují). Konec veřejných demonstrací by to nebyl jen pro bílé identitáře, ale i pro všemožné konzervativní skupiny, pokud by tedy Antifa nebo všemožné domácí tajné služby dokázaly při těchto akcích vyprovokovat násilnosti. Výsledkem by tak byl konec práva na protest, pokojné shromažďování i možnosti otevřeně promluvit za americké bělochy. Triumf globo-homo obžaloby proti McMichaelovým v Georgii by zase fakticky skoncoval s právem bělochů bránit své komunity proti černošské zločinnosti a ve výsledku zlegalizoval jejich trestnou činnost i na předměstích.
Dvě strany jsou beznadějně zataraseny, ale nezoufejte. Pokud jste běloch – nebo skoro běloch – a útočníci nejsou černoši, a k dispozici je bohatá video dokumentace, že jste jednal v sebeobraně, a Konzervatismus s.r.o. se za vás postaví, a pokud ve vaší minulosti není jediné sebemenší smítko rasismu (podle definice nejšílenějších levičáků, jak jinak), pak možná vyváznete jen s mediální smrští kolem vaší maličkosti, namísto mediální smršti a kriminálního rozsudku. Naděje umírá poslední, a tak bílá Amerika otevírá šampaňské. Když nebudeme rasisti a všechno bude natočené ze všech možných úhlů na videu, budeme žít – sice dost možná jako otroci a bez ochrany před černými predátory, ale budeme žít. A třeba nás i nechají postnout nějaké ty založené memy o založeném Kyleovi.
Jestliže soudy rozhodnou ve prospěch obžalovaných v případě Sinesová v. Kessler i McMichaelových, obkličovací manévr selže, jelikož výsledná mezera by byla příliš široká, než aby umožnila masové pobíjení. S právem na sebeobranu, obranu komunity a právem shromažďovacím i protestním utvrzenými soudními precedenty by nebyl boj v Americe ztracen a my bychom získali cenný čas k další organizaci. Pokud však soudy v obou případech rozhodnou pro systém při současném osvobození Rittenhouse, bude to pro bílé Američany signálem pro úprk k únikové cestě, označené protivníkem za bezpečnou: antirasističtí, rasově lehce přisnědlí normálovští konzervativci se svými libertariánskými memy a hlasitými deklaracemi podpory BLM s tím, že "přece nejde o rasu". Ano, Kyle šel skutečně systému na ruku, což jsme měli tušit. Všichni patolízalové řízené opozice se ze všech sil snaží nahnat americké bělochy do mezery v nepřátelských vojích, jediného prostoru, kde je povolen odpor proti globo-homo. Rasově slepý, individualistický košervatismus se soustředí víc na to "natřít to liberálům" než se postavit nepříteli. A tak se nemalá energie a vůle, zmobilizovaná bílou Amerikou na svou obranu a přežití, vyplýtvává na zvolení tak nevábného exkrementu, jako je (nově zvolený guvernér státu Virginia) Glenn Youngkin.
Netvrdím, že se to nutně musí odvíjet podle nějakého plánu – nemusí. S přihlédnutím k fungování amerického politického systému s jeho institucemi kontrolované opozice (jež si svou pravou roli často vůbec neuvědomují) stačí pro splnění její úlohy, aby se mainstreamová pravice řídila svými politickými instinkty: kooptace energie autentické pravice, její vyvedení ze systému a následné prosazení agendy svých sponzorů – to vše završené vychloubáním, jak to "natřeli liberálům". Naneštěstí to funguje. Mongolové nebyli žádní hlupáci. Vládci Ameriky jimi sice jsou, ovládají však lid, který se rád nechá ošidit znovu, znovu… a znovu, než bude mít konečně dost.
Ještě ale není všechno ztraceno. Obklíčení a manévr s falešnou cestou k záchraně vyžadují ke zdárnému dovršení disciplínu a trpělivost. Naštěstí pro nás se ale v řadách protivníka najde spousta psychotických černošských rapperů ze Soundcloudu s bohatým trestním rejstříkem, opojených nenávistí k bělochům. 21. listopadu tak pasák nezletilé Darrell Brooks namířil své SUV do vánočního průvodu ve wisconsinském městě Waukesha. Přestože to média budou jistě zatloukat, jednalo se teroristický útok na bělochy, zřejmě motivovaný  Rittenhousovým osvobozením. Pět lidí (o pár dní později svým zraněním podlehl ještě malý chlapec – pozn. DP) bylo zabito, další desítky zraněny.
Jakkoliv hrůzný tento útok byl (a skutečně děsivý byl, podívejte se na záběry), stane se budíčkem pro všechny bělochy, kteří by snad věřili, že mezera vytvořená v nepřátelských řadách Rittenhousovým osvobozením přestavuje naději na přežití ve stávajícím systému. Nedisciplinovanost protivníka nám nabízí příležitost. Kontrolovaná opozice – do jejichž řad se nyní bohužel počítá i Kyle Rittenhouse – nás chce zoufale přesvědčit, že se nejedná o rasový konflikt.
Poselství je třeba opakovat jasně a zřetelně: útok ve Waukeshe mířil na bělochy. Stíhání Travise a Gregoryho McMichaelových je protibělošským útokem na bílé komunity. Útok pomocí paragrafů a soudů proti organizátorům Charlottesville je výpadem proti bělošské politické organizaci a aktivismu. Obžaloba Kylea Rittenhouse byla protibělošským útokem na právo bělochů na sebeobranu. Navíc je třeba zasadit případ do širšího kontextu rasových nepokojů roku 2020, tj. protibělošské kampaně žhářství, plenění a vraždění protibělošskými teroristickými bojůvkami BLM a Antify. Všechny snahy o rozněcování falešné naděje, že bílí Američané mohou uniknout zkáze předstíranou rasovou slepotou, je třeba utnout hned v zárodku. Nezávisí na tom nic menšího než přežití bílé Ameriky.
Poznámka DP: Procesy zmiňované autorem jako protiváhy mediálně mimořádně sledovaného Rittenhouse skutečně nedopadly pro "bílou normálnost" v USA nijak povzbudivě – otec  a syn McMichaelovi byli uznáni vinnými a hrozí jim, že stráví zbytek života za mřížemi.  Verdikt civilního soudu v Charlottesville se z procesní podstaty řízení shrnuje obtížněji (zájemce odkážeme na užitečný článek a komentář právníka Glena Allena), někteří mluví o výsledku neuspokojivém pro obě strany. Vzhledem k astronomické nerovnosti prostředků žalující a žalované strany ovšem o úspěchu pro bělochy hovořit nejspíš nelze).
This translation originally appeared at Delian Diver.
*  *  *
Counter-Currents has extended special privileges to those who donate $120 or more per year.
First, donor comments will appear immediately instead of waiting in a moderation queue. (People who abuse this privilege will lose it.)
Second, donors will have immediate access to all Counter-Currents posts. Non-donors will find that one post a day, five posts a week will be behind a "paywall" and will be available to the general public after 30 days.
To get full access to all content behind the paywall, sign up here:
Paywall Gift Subscriptions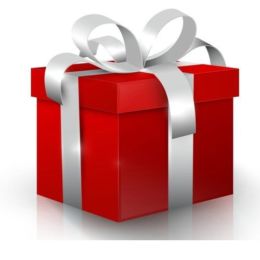 If you are already behind the paywall and want to share the benefits, Counter-Currents also offers paywall gift subscriptions. We need just five things from you:
your payment
the recipient's name
the recipient's email address
your name
your email address
To register, just fill out this form and we will walk you through the payment and registration process. There are a number of different payment options.