Bette Midler Shits on West Virginia
Jim Goad
1,534 words
The walking nose job known as Bette Midler was born in Honolulu, the most expensive city in the United States. She comes from an ethnic group with the nation's highest per-capita income. With an estimated net worth of around $250 million, she is probably among the top 10,000 richest Americans, meaning she is wealthier than 99.997% of the rest of us pissants.
As an avowed Leftist, Midler should be aware that her "side" makes a grandiloquently moralistic display of supporting the poor and downtrodden against the privileged and wealthy, yet on Monday, one of the world's preeminent fag-hag yentas saw fit to squat down and take a shit on the poorest state in the country when she tweeted the following:
What #JoeManchin, who represents a population smaller than Brooklyn, has done to the rest of America, who wants to move forward, not backward, like his state, is horrible. He sold us out. He wants us all to be just like his state, West Virginia. Poor, illiterate and strung out.
She was referring to West Virginia's Democratic Senator Joe Manchin, who voted "No" on Joe Biden's "Build Back Better" bill, breaking ranks with his party to provide the crucial 51st "nay" and send our anally incontinent President back to the drawing board for the time being.
The only thing I know for sure about Biden's bill is the fact that, as with any government bill, taxpayers such as me will be forced to foot the bill for it. Depending on whom you trust, Build Back Better would cost taxpayers anywhere from $1.5 to $5 trillion — in other words, roughly what Bette Midler has spent on plastic surgery in her lifetime. I doubt that Biden, or even most members of Congress, have a solid grasp on exactly whether or not this bill would make anything better, but this didn't stop politicians — except for Manchin — from voting for or against it along strict party lines, nor did it prevent vaginoplastic disasters such as Bette Midler from not only pretending to know what exactly is in the bill, she manifested a viciously hostile moral certitude about its innate righteousness and that anyone who would dare oppose it was basically someone who auditioned for the role of "hillbilly rapist" in Deliverance but didn't make the cut because they were unable to read their lines. It was one of the most baldly smug and elitist statements I've seen from a Hollywood celeb in years.
The Ashkenazi songbird's tweet sparked an immediate backlash from people across the political spectrum, and within about an hour, Midler issued one of those not-really-an-apologies:
I apologize to the good people of WVA for my last outburst. I'm just seeing red; ‪#JoeManchin and his whole family are a criminal enterprise. Is he really the best WV has to offer its own citizens? Surely there's someone there who has the state's interests at heart, not his own!
In other words: "Even though I've probably never even been to West Virginia, it's clear that I know what's best for its benighted citizenry than the toothless yokels who keep voting this guy!"
Regarding whether West Virginia is "poor, illiterate, and strung out," according to Wikipedia, the Mountain State has the nation's lowest median household income and is second only to Mississippi in per-capita income. Whether it has the highest poverty level is a sticky subject, because that metric is often judged against the state's cost of living, in which case either California or Mississippi would snag that dubious crown, depending on whose stats you trust.
But West Virginia ranks last in the US's employment-to-population ratio and "either last or second-to-last in twenty categories, including cancer, child immunization, diabetes, disabilities, drug deaths, teeth loss, low birth weight, missed work days due to health, prescription drug overdose, preventable hospitalizations, and senior clinical care." It also has the nation's lowest life expectancy, whereas Hawaii, birthplace of queef-made-flesh Bette Midler, has the country's highest. In 2012, West Virginia was the only state in the country where death rates exceeded birth rates. Some attribute this, at least in part, to the toll that living in coal country takes on a population's hearts, lungs, and kidneys.
As far as adult literacy goes, progressive strongholds New York and California rank 49th and 50th. By comparison, West Virginia is a relatively erudite 35th. But it is the country's least educated state.
Regarding being "strung out," West Virginia has by far the US's highest per-capita rate of opioid-involved overdoses. A 2009 study found that "19% of mothers used drugs or drank alcohol during pregnancy in WV." People such as J. D. Vance would say this is because West Virginians are simply bad people.
I would suggest it's because they are the country's most hopeless and forgotten people. I may be missing someone, but the last time I can recall a presidential candidate paying any attention to West Virginia's plight was when JFK ran for the Democratic nomination in 1960 and expressed shock at the poverty he witnessed in coal country. In May 1960, Kennedy said this at a speech in Welch, West Virginia:
Washington, DC — the nation's capital — is only a few hundred miles from McDowell County. But the Administration in Washington has less understanding of your problems, less concern over your distress, than it displays for peoples and lands on the other side of the globe. . . . Our President has traveled to Asia and Europe and South America — but never to McDowell County. He has seen the poor and hungry of foreign lands — but he has not seen the poor and hungry of McDowell County. . . . He would have seen a county where 40% of the people were being denied the chance to work and where 50% were forced to struggle for existence on a government surplus food diet of rice, flour, cornmeal, and — on special occasions — a little lard, dried eggs and milk.
So it's statistically true that West Virginia is "poor, illiterate, and strung out," although I doubt it has anything to do with not voting for Democrats. As I already noted, Joe Manchin is a Democrat, and West Virginians voted him their Governor before they voted for him as a Senator. But West Virginia hasn't voted for a Democratic presidential candidate since 1996. Donald Trump won over two-thirds of the state's votes in both 2016 and 2020, and in 2018 West Virginians gave him a higher approval rating than citizens in any other state.
Then again, West Virginia has been one of the nation's most abjectly impoverished states since its inception during the Civil War, and up until the year 2000, it mostly voted Democratic, in large part due to a strong labor-union presence. I suspect that it switched to voting Republican around the turn of the millennium when its voters realized that Democrats would never refer to Mississippi (the country's blackest state) or New Mexico (majority Hispanic and Native) as "poor, illiterate, and strung out." And you'd never hear Bette Midler use the same adjectives to describe Detroit, no matter how accurate it would be.
When was the last time you heard a politician even use the term "poor whites"? From 1960 until now, what's changed is that West Virginians have been branded with "white privilege" and are thus no longer accorded any sympathy. The state is 94.4% white, behind only Vermont and Maine. Now its residents enjoy the "privilege" of hearing multimillionaire Jewish women who get a pass for the "multimillionaire" part because of the "Jewish" and "women" parts punching down at them with sneering disdain as they face a grim future while everyone around them drops like flies.
West Virginia is a living testament to the lie of "white privilege." If it's "strung out" on anything, it's hopelessness. Once the corporatists mined the state of most of its coal, there was nothing left of use to them.
I think the secret to West Virginia's plight has nothing to do with demographics or politics, though. I think it's topography. What dooms this beguilingly beautiful state is the fact that it's entirely within the Appalachians — one of the world's oldest mountain ranges. Despite the state's proximity to major Northeastern and Midwestern cities, anyone who's ever driven deep into West Virginia finds themselves lost in a deep maze of hill after holler after hill after holler, winding around crumbled and narrow roads with giant craterous potholes. West Virginia's residents are cloistered from the rest of the country by one billion-year-old wall after the next. Although it's one of the country's smallest states, once you get off the interstate highways, it takes a day to get anywhere. Merely by natural design, it's constructed like a penitentiary.
When you look at the fog lifting over the mountains in the morning, sure, it's "almost heaven." But when you focus your gaze back down on the ground and see the bare trees in winter with toilet paper and used underwear hanging from the branches as rusted-out appliances, discarded furniture, and used needles line the banks of a dried-up creek bed, you see something very close to hell.
*  *  *
Counter-Currents has extended special privileges to those who donate $120 or more per year.
First, donor comments will appear immediately instead of waiting in a moderation queue. (People who abuse this privilege will lose it.)
Second, donors will have immediate access to all Counter-Currents posts. Non-donors will find that one post a day, five posts a week will be behind a "paywall" and will be available to the general public after 30 days.
To get full access to all content behind the paywall, sign up here:
Paywall Gift Subscriptions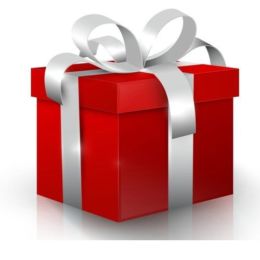 If you are already behind the paywall and want to share the benefits, Counter-Currents also offers paywall gift subscriptions. We need just five things from you:
your payment
the recipient's name
the recipient's email address
your name
your email address
To register, just fill out this form and we will walk you through the payment and registration process. There are a number of different payment options.
Enjoyed this article?
Be the first to leave a tip in the jar!