1,411 words
Intersectionality is ultimately unsustainable, which is why I love it when non-whites inevitably wind up clawing out one another's eyes: It proves that the culprit isn't "white racism," it's "the existence of more than one race in the same place."
Boston recently elected a Chinky Chinky China Lady as its mayor, ending 199 uninterrupted years of white-dude rule.
Rather than sadistically celebrating the overthrow of Beantown's white-male patriarchy, NPR instead ran a story spotlighting their "disappointment" over the fact that the city's new mayor was not a Negro.
In a tweet that was quickly deleted, NPR wrote:
Michelle Wu, an Asian American, is the first woman and first person of color elected to lead the city. While many are hailing it as a turning point, others see it as more of a disappointment that the three Black [sic] candidates couldn't even come close.
NPR reworked the article without changing its main thrust, but a search for the original article's title — "Cheers and some letdown as 1st elected woman and person of color becomes Boston Mayor" – led to an apparent replication of the original piece by a certain "Prince Abraham," who I'm assuming purposely mangled some of the original text to avoid plagiarism charges, with hilarious results. Prince Abraham — I swear I looked for a picture — wrote the following, which I'm reprinting without one keystroke altered:
For the primary time in its historical past, Boston is inaugurating a newly-elected mayor on Tuesday who is just not a white man. Michelle Wu — who's Asian American, is the primary lady and first particular person of coloration elected to guide the town. While many are hailing it as a significant turning level, others see it as extra of a disappointment that the three Black candidates within the race could not even come shut. . . .
"I mean the data speaks for itself, and it's troubling," says former Massachusetts State Rep. Marie St. Fleur. Especially, she says, for a metropolis nonetheless straining beneath a longtime fame as racist.
"For those of us born or raised in Boston, and who lived through some of the darker days, the fact that we blinked at this moment is sadness," she says. "At what point in the city of Boston will we be able to vote — and I'm going to be very clear here — for a Black person in that corner office?" . . .
But others bristle on the thought of anticipating any Black candidate to drop out of a race as a result of there are too lots of them.
One could make a case that there are always too lots of black people.
Boston's new mayor was born in Chicago, not Boston, and her parents were born in Taiwan. Mandarin Chinese, not English, is her first language.
Mentored by Elizabeth Warren, Michelle Wu is considered a political progressive. She ran on some vague mishmash of supporting trannies, keeping the wetlands wet, preventing the climate from changing, outlawing plastic bags, "demilitarizing" the police, and requiring a vaccine passport to eat at Boston dining establishments.
Sure, but she's not black. She may be able to atone for this by becoming a virulently anti-white dragon lady in the mold of Suey Park, Sarah Jeong, or June Chu.
Wu defeated her opponent, Annissa Essaibi George, by a margin of 28 points. George's father was Tunisian and her mother was Polish, but she played up the whole "Arab" angle while campaigning.
The two non-black Women of Color squared off after a September runoff election in which they bested a black guy, a black woman, and another black woman, the latter of whom had served as Boston's interim mayor since March, when Marty Walsh, the Last of the White Male Mayors, shuffled off to DC to become Joe Biden's Secretary of Labor.
In 1940, Boston was 96.6% white. As of 2017, it is only 43.9% white. Then again, Asians are only 9.7% of the city's residents, and if you merely count the Chinky Chinky Chinese, Wu represents only 3.9% of Bostonians.
Still, SHE'S NOT BLACK.
Last year, Boston school officials howled that the students at their STEM schools were "too white and too Asian and they're both meeting or exceeding expectations at higher rates" than the hapless and curiously oppressed blacks and Hispanics.
Since Asians outperform blacks and Hispanics — and whites — in standardized tests and in terms of household income, and since they underperform all of these groups when it comes to committing crime, they completely fuck up the narrative that we live in a white-supremacist country that accords whites unfair and unearned privileges.
When it comes to having a bachelor's degree or higher in America, you have to sift through six Asian groups before you get to Jews, then step over Iranians before you get to British immigrants, and then five more Asian groups until you stub your toe upon Armenians, at which point you finally arrive at the "European/white" category in whose favor all of our institutions are supposedly slanted.
Averaging over $150K per annum in household income, Orthodox Jews make more money than any other group in America. Then, starting with Indians, you have to pass through five Asian groups before you get to British immigrants, and then another five Asian cohorts before you finally arrive at the lowly white-supremacist European/whites, who average slightly under $60K a year per household.
At just under 6% of the United States' population in 2019, Asians only account for about 2% of arrests. They also represent a mere 2% of victims of fatal shootings by all those white-supremacist cops.
If you actually believe "anti-Semitism" can be defined, whites and Asians harbor similar levels of Jew-hatred: namely, only about one-third of the "deeply entrenched anti-Semitic views" that throb within the poisoned hearts of blacks and Latinos.
On the math section of the SATs, Asians are 60 times more likely than blacks to score 750 or higher. Asians, who comprise about 6% of the US population, account for about 60% of those who score 750 or higher on the math SAT. As of 2018, Asians averaged 100 points higher than whites on the SAT, who averaged 133 points higher than Hispanics, who averaged 44 points higher than blacks. Such galloping disparities have led to clumsy efforts to artificially "level" — i.e., tilt — the playing field to the point where Asians have to score about 450 points higher on the SATs than blacks to receive equal admissions consideration at Harvard. This has become known as the "Asian tax."
Rather than simply admit that innate intelligence may be correlated with higher Asian test scores and higher household income, the Department of Education recently claimed that Asians "benefit from white supremacy . . . [and] proximity to white privilege."
But since Asians are so adept at upending the whole American Gospel of "whites are keeping everyone else down," the University of Maryland recently reshuffled the progressive stack so that it pits "white or Asian students" against "Students of Color, minus Asian."
Despite a long history of anti-Asian persecution in America — things such as the Chinese Exclusion Act and the internment of Japanese-Americans during the Second World War — the Asians have managed to get it together with far greater success than blacks and Hispanics.
When I interviewed the Houston-based black rapper Scarface sometime around 1989, he lamented to me that the US was unfairly allowing Asians to open up businesses in the 'hood while preventing blacks from doing so. He blamed the government rather than private lenders who may have, with good reason, seen Asians as a safer financial bet than young black criminals who rhyme about murdering other young black criminals. A few years later, the LA-based rapper Ice Cube highlighted such simmering black-Asian tensions in his song "Black Korea," which he reputedly based on the shooting of a black girl named Latasha Harlins by a 51-year-old Korean shop owner. During the Los Angeles riots of the following year, Korean store owners famously defended their property by standing on rooftops and wielding rifles.
In 2010, there was a spate of anti-Asian attacks by black teens in New York and California.
In 2021, by labeling a virus that came from China as the "China virus," Donald Trump dog-whistled at black Americans to publicly beat Asians again and again and again and again and again and again and again.
Being labeled the "model minority," a term which has floated around since the mid-1960s, is flattering. It also has its drawbacks. As if endless beatings in the street weren't bad enough, Asians now risk being recategorized as white.
*  *  *
Counter-Currents has extended special privileges to those who donate $120 or more per year.
First, donor comments will appear immediately instead of waiting in a moderation queue. (People who abuse this privilege will lose it.)
Second, donors will have immediate access to all Counter-Currents posts. Non-donors will find that one post a day, five posts a week will be behind a "paywall" and will be available to the general public after 30 days.
To get full access to all content behind the paywall, sign up here:
Paywall Gift Subscriptions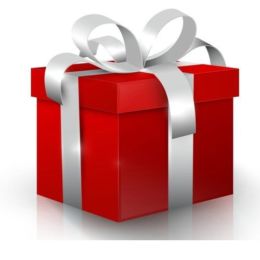 If you are already behind the paywall and want to share the benefits, Counter-Currents also offers paywall gift subscriptions. We need just five things from you:
your payment
the recipient's name
the recipient's email address
your name
your email address
To register, just fill out this form and we will walk you through the payment and registration process. There are a number of different payment options.