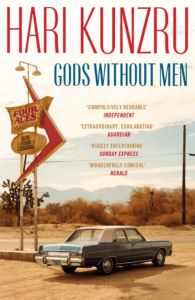 1,448 words
This year marks the ten-year anniversary of the publication of Gods Without Men by Hari Kunzru; it was published by Vintage Books, which is a division of Random House. Though the novel was nothing earth-shattering in the mainstream literary world, it was well-received and considered "wise" by The New York Times Book Review. Discussing the output of a "Big 5" publisher and citing legacy reviewers like the one just referenced may be an eye-roll for Counter-Currents readers, but it's worth noting that Kunzru is actually a great writer and storyteller, even in an era where the commercial book industry is scrambling to publish works by anyone with a name that sounds as non-white as Hari Kunzru, seemingly regardless of their talent.
Gods Without Men is primarily a story about two young parents and the sudden disappearance of their highly autistic son while on vacation in California's Mojave Desert. One of the primary characters in this novel is the desert itself, specifically a fictional site known as "Pinnacle Rocks." Kunzru's tale jumps back and forth throughout history, focusing on an array of additional sub-stories (an eighteenth-century Spanish missionary, a 1920s cultural anthropologist, and a UFO cult spanning the 1940s to the '70s); but they all center around the desert rocks, serving as a focal point for some sort of higher-plane power. The genre of this work has been classified as transit or hysterical realism.
What makes this tale particularly interesting, especially from a twenty-first-century cultural perspective, is Kunzru's decision to make the two parents in the story mixed-race and his subsequent treatment of this neoliberal-mandated celebration of diversity. Surprisingly, the novel's portrayal of this type of relationship is anything but positive. Though their mixed-race marriage is by no means the primary focal point of the story, it sheds light on the falsehoods of miscegenation that is dictated to us by social engineers; the truth bleeds through even in mainstream, commercially acceptable fiction.
The father of the story is Jaswinder "Jaz" Matharu, the son of Punjabi immigrants to Baltimore, Maryland. The description of a Sikh boy growing up in a decaying East Coast city in the post-war era seems accurate. Describing his parents who worked in an automotive shop and candy bar factory, Jaz recollects, "This was how you did it. Work hard; keep away from blacks,"[1] and goes on to describe a general effort to stave off any cultural norms from the new world to which they voluntarily immigrated. Jaz goes to college at MIT, where an obsession with "gori girls" (white girls) culminates in losing his virginity to one who quickly spurns him, leading to a reminder that "she was nothing but a gandi rundi, a filthy whore like all white girls."[2] However, this racism and hostility against his family's host Western society — the same West that gave us Balzac, from whom the novel derives its title — is not necessarily condoned, but rather is used as a vehicle to show a backward, archaic attitude.
Jaz ends up dating Lisa Schwartzman, a cultural-not-religious Long Island Jew who seemed interested in his differences as opposed to being "mocking or disdainful."[3] That feeling is short-lived: After a "terrible trip" to meet Jaz's family, "people who lived like immigrants. A shameful thought. An unsayable thought,"[4] they marry — and it only gets worse from there.
Their New York City, Left-wing bubble life of "cocktails and book parties and tasting menus and theater tickets"[5] is upended by the birth of their son, Raj. Lisa is dismayed to find out that she is unable to weigh in on the naming of her own son, and that it is instead determined by the traditional practices of her Punjabi in-laws. Even circumcision is off the table, and when pressed to explain its necessity by Jaz while he reminds her of her agnosticism, she can only reference vague health issues and the persecution of her people by "the Nazis."[6] This wink at Godwin's Law is an early example in the novel of Kunzru seemingly poking fun at Leftist defaults. Their life becomes unbelievably more complicated when Raj's monstrous behavior is diagnosed as a severe case of autism.
After the disappearance of their son, Jaz and Lisa's life expectedly unravels. Jaz's relationship with his homosexual Jewish Wall Street boss, Cy Bachman — another character who pays tribute to Godwin's Law in the story[7] — goes south, culminating in Jaz's termination. Lisa becomes despondent and turns to liberal favorites of therapy and heavy medication.
Raj suddenly reappears in an isolated desert locale, unharmed yet changed for the better. His autism appears to have waned, and he is now speaking and making eye contact. Much to Jaz's annoyance, Lisa takes it as an omen and immerses herself in "a Jewish studies class . . . from a contemporary women's perspective."[8] Jaz, who spent decades doing everything possible to escape his traditionalist background, winces at his wife's newfound adoption of ".drop[ping] Hebrew and Yiddish words into conversation . . ."[9]
This turn-to-tradition in Lisa's character mirrors the life journey taken by decades of American counter-culturalists, "radicals," or any chosen identity other than the traditionalist ethnicities and religions that humans are born into. Jack Kerouac spent years as a beatnik, road-wanderer, wannabe Buddhist, and God knows what other contrived identity only to die as what he was born as: a French-Canadian Catholic drunk. 1960s New York Jewish radicals take the cake on this come-full-circle notion, the best example being David Horowitz. After his fabricated anti-Vietnam War, socialist-utopia movement came crashing down, culminating in a scramble for a new identity, Horowitz wound up with all the other Jewish neo-cons, saber-rattling for Israel and championing various Jewish causes and institutions.
Now speaking, Raj attends speech therapy. The attractive female therapist, Dr. Siddiqi, appeals to Jaz, and he confides in her more than his increasingly alien wife. He desires to "embrace her, to take handfuls of her long hair and pull her close to him, to kiss her full, blue-black lips . . ."[10] Dr. Siddiqi suspects this; after revealing concerns about Jaz to Lisa, she states, "I don't know why he chose me. Maybe because I'm — well, he may have thought I'd understand," alluding to their similar ethnic background.[11] You can almost hear Jaz's parents, upset that he married a non-Indian woman, yelling "I told you so!"
There are several potential angles to understand Kunzru's depictions of a mixed-race marriage gone wrong. Was it an attempt to make the characters seem more genuine by subversively including Lacanian Reals into their lives? Is it born out of a smug liberal conviction that no matter how obviously wrong something is, it's virtue unto death? Or is it a subdued head-nod to the falsity of what we are told is righteous? Kunzru potentially took some inspiration from his own background, having been born to a Kashmiri Pandit father and British mother. In an interview with The Paris Review, Kunzru's own lack of identity is apparent: "I was born in London. Depending on who I'm talking to, and how I feel, I might describe myself simply as a Londoner, British . . . English, the son of an Indian father and an English mother, Kashmiri Pandit, rootless cosmopolitan . . ."[12] Now married to a Japanese woman, he assumedly doesn't mind the concept of interracial marriage too much.
After over 450 pages of periodic diversity-is-not-a-strength, the novel ends. Although the ending is satisfying in regard to the story's main theme, there's still no "our differences make us stronger," "it's the little things that count," or any other childish axiom to reassure the reader using neoliberal comforts. There is no commonality to hold Jaz and Lisa together, only their mutual trauma and — if it wasn't for his autism — their identity-crisis-in-waiting son. It's amazing how this acknowledgement of the woes of race-mixing is excused when alluded to from a verified liberal such as Kunzru, who undoubtedly fits the bill. He's turned down a literary award because of its association with a conservative magazine and their perceived slights toward minorities; his novel White Tears is another oh-so-edgy bout of whites being racist against blacks; and his non-fiction writings, posted on his website, espouse all the correct views. However, Gods Without Men was published a decade ago. After Trump, a summer of American cities burning at the hands of BLM, and a disgruntled mob the media is obsessed with referring to as an insurrection, would the culture-shapers allow these low-key heretical words to be printed today? Surprisingly, to some degree, yes. Kunzru's latest novel, Red Pill, is also interesting; stand by for its review.
*  *  *
Counter-Currents has extended special privileges to those who donate $120 or more per year.
First, donor comments will appear immediately instead of waiting in a moderation queue. (People who abuse this privilege will lose it.)
Second, donors will have immediate access to all Counter-Currents posts. Non-donors will find that one post a day, five posts a week will be behind a "paywall" and will be available to the general public after 30 days.
To get full access to all content behind the paywall, sign up here:
Paywall Gift Subscriptions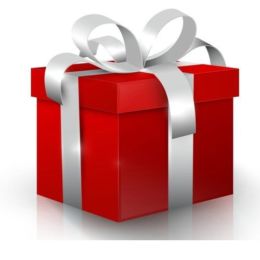 If you are already behind the paywall and want to share the benefits, Counter-Currents also offers paywall gift subscriptions. We need just five things from you:
your payment
the recipient's name
the recipient's email address
your name
your email address
To register, just fill out this form and we will walk you through the payment and registration process. There are a number of different payment options.
Notes
[1] Hari Kunzru, Gods Without Men (New York: Vintage Books, 2011), 63.
[2] Ibid., 68.
[3] Ibid., 103
[4] Ibid., 132
[5] Ibid., 133
[6] Ibid., 134
[7] Ibid., 166.
[8] Ibid., 412.
[9] Ibid., 413.
[10] Ibid., 421
[11] Ibid., 445
[12] Hari Kunzru interviewed by Amitava Kumar, "Hari Kunzru on Gods Without Men," The Paris Review, March 6, 2012.
Enjoyed this article?
Be the first to leave a tip in the jar!