Don't Believe a Word: Thin Lizzy's Johnny the Fox
Mark Gullick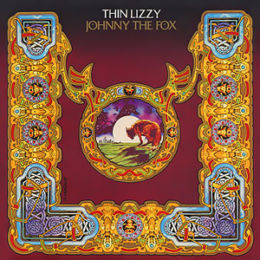 2,656 words
Right-wing music: Is there such a thing? Dissident rock, anyone? I imagine our enemies picture us sitting around all day thumbing through our well-read copies of Mein Kampf and listening to Wagner, Joy Division, and the "Horst Wessel" song — sort of Reich 'n' roll. But, as with the rest of culture, I have found that people on the Right tend to listen to music they instinctively enjoy, rather than what their ideological commissars tell them they may listen to. What are the Left allowed to play this week? Anyone been cancelled for a comment from 2004? Not us. We can listen to anything we want to listen to because we are led straight to music and not rerouted by ideology. But what do we listen to?
If you tend towards the rock side of music, as I do, I always imagine that the first band you see, the first single you buy (if you are from the 45RPM generation), and the first album you purchase lay down the tracks — as it were — for your future listening pleasure. In my case, that would be Led Zeppelin when I was 14, Apeman by The Kinks, and 1967-1970 (aka Double Blue) by The Beatles. (Do please leave your list in the comments section.)
I was fortunate in that I was born in 1961 (I believe I am right in saying that Jim Goad of this parish was born in the same year), and so I was in the right place at the right time for the three great musical British trends of the 1970s: Glam rock, heavy rock, and punk. I never saw any of the glam bands live, and I don't think any of them ever cracked the States. T. Rex, The Sweet, Slade, Gary Glitter (now disgraced as a pedophile), Ziggy-era Bowie, Mott the Hoople — these were artists who mixed hard rock with a cartoonish look and feel. Sadly, I only got to see them on TV and hear them on vinyl. When Marc Bolan died in 1977, my mother came in to my room, told me the news, and said I didn't have to go to school. I just stayed in and played T. Rex singles all day: Twentieth Century Boy, Children of the Revolution, the sleazy and brilliant Jeepster.
I did, however, see Alice Cooper, one of America's truly great showmen, and who I deem a part of glam. He and his peak-brilliance band performed the whole of Welcome to My Nightmare (an album I was slightly surprised to hear praised by Jordan Peterson, but I suppose celebrity psychologists have their record collections, too). I saw Kiss as well, and that's a couple of hours and wasted ticket money I will never get back. Dreadful band.
Then it was showtime, and after Zeppelin at Earl's Court in 1975, in the following two years I saw The Rolling Stones, Pink Floyd, and The Who, and my love affair with rock music was on. I didn't go for all the rock bands on display, mind you. Black Sabbath are one of the most boring bands to emerge from England — beaten only by Genesis — and I am still not sure that Yes are not someone's idea of a joke. Anyway, just when I had settled into hard rock, everything changed. Punk had come to town.
I saw The Stranglers in 1977, and then The Clash, Buzzcocks, The Jam, Sham 69, UK Subs, The Vibrators, Adam & the Antz (when they were good), Siouxsie and the Banshees, and The Slits, and it was all change once again. But, looking back over my Damascene conversion from rock to punk (and back again), I realize that there was a band who provided the missing link between hard rock and punk (and with a dash of glam), a sort of rock 'n' roll Piltdown Man: Thin Lizzy.
Fans called the band simply "Lizzy," and the classic line-up was founder Phil Lynott on bass and vocals, guitarists Scott Gorham and Brian Robertson (later replaced by the equally sensational fretman Gary Moore, Lynott's old pal) and Brian Downey on drums. The two guitarists pioneered the twin-guitar harmonics for which Lizzy are famous among rock fans and musicians. A great example is the later single Waiting for an Alibi (I won't link to songs until later in the piece for reasons which will become clear). They both used Gibson Les Pauls, the rock guitar as far as I am concerned (Fender Stratocasters are for the blues, in my opinion. See Clapton and Rory Gallagher).
Thin Lizzy are known as an English band, but none of them hailed from Blighty. Lynott was born there but was nationally — and fiercely — Irish. He and Downey were from Dublin (where a statue of Lynott stands in the center of town), Robertson was a Glaswegian hell-raiser who once forced Lizzy to abort a US tour as he had torn his hand open on a broken bottle during a bar fight, and Scott Gorham was a hip guitar gunslinger from Los Angeles.
Johnny the Fox was Thin Lizzy's seventh studio album and that most dangerous of releases: the one after the hit. Lizzy's previous album in 1976, Jailbreak, features one of rock's most enduring and endearing anthems, "The Boys are Back in Town," and was their first real hit. "Boys" made Lizzy, even though their first big hit in 1973, an arrangement of the traditional Irish folk song "Whiskey in the Jar," had given them their start, sudden sales and royalties meaning that the band experienced what Byron felt when, after the publication of Childe Harold, he wrote that "I awoke to find myself famous."
Johnny the Fox has everything great rock albums should have: sensational songs, incredibly tight and ferocious playing, and one of the great 1970s album covers. One of the saddest things about the demise of the vinyl 12" album — or "LP," as we called them, for "long-player" — was that great album cover art didn't work when it was reduced in size. Favorite covers of mine — The Who's Quadrophenia, The Clash's London Calling, In the Flat Field by Bauhaus, Patti Smith's sultry photo on Horses — didn't work on a CD cover and were just pointless during the reign of the cassette tape. Veteran comic fans will recognize Jim Fitzpatrick's artwork on the Jailbreak and Johnny the Fox covers. The cover artwork on Johnny the Fox also reflected Phil Lynott's lifelong interest in Irish and Celtic culture, most famously and musically expressed in Jailbreak's Emerald and the audacious hybrid of Celtic martial music and funk-rock that is Johnny the Fox's "Massacre."
Johnny the Fox also features one of rock's perfect singles. Singles, in my view (and that of radio station owners for the last 60 and some years), should be around three minutes long or shorter, and Lizzy's "Don't Believe a Word" clocks in at a mere two minutes and 16 seconds, and is worth every one of them. I am not usually a fan of wah-wah pedals, but Brian Robertson's solo here is how rock guitar should be played. In the video, Robertson plays the solo with a lit cigarette between his little finger and ring finger. It is the little touches that make rock music so cool. Phil Lynott was also a decent lyricist, often writing about love:
Don't believe me if I tell you.
Not a word of this is true.
Don't believe me if I tell you,
Especially if I tell you
I'm in love with you.
Don't believe me if I tell you
That I wrote this song for you
And you're not just some other silly pretty girl
I'm singing to.
Don't believe a word
Because words can tell lies,
And lies are no company
When there's tears in your eyes.
Thin Lizzy's 1977 live album, Live and Dangerous, was the subject of some controversy at the time because the record company put the band back into the studio with the tapes and over-dubbed some guitar parts, making it technically not a live album. Good. Lizzy cheated and that makes them bad guys, and I always wanted my rock star heroes to be bad guys, not dime-store bad guys like the execrable U2. Far more important to me is that the album was recorded over three nights in 1976 at London's Hammersmith Odeon, and I was there on the last night. So, should you hear the album, one of those pubertal voices shouting "LIZZY! LIZZY!" is mine.
The band were consummate rock musicians, and Lynott was a notorious perfectionist in musical terms, if not perhaps in the rock 'n' roll lifestyle that would eventually kill him. He was that rare thing: a singing bassist. I am one myself, so I have a fraternal feeling towards people like Sting, Geddy Lee, Jack Bruce, and Lemmy. It is interesting to note that Lee and Lemmy played Rickenbacker 4001s (as I do), as Lynott did in the early days of Lizzy before switching to his famous black Fender Precision, complete with a mirrored scratch-plate with which, rumor had it, Lynott would pick out young ladies in the audience, using the plate as a sort of spotlight. Security guards would pay attention and ask the spotlit girl if she would like, um, an introduction to Phil after the show. He was a famous ladies' man. A good friend of mine's cousin had the pleasure of Lynott's amatory company and it wasn't his bass-playing she praised. In these gormless and homosexualized times, it is a treat to remember the blatant sexism of yore. "Any ladies here got any Irish in them?" Lynott would ask audiences to affirmative roars. Then the pay-off line: "Any of you ladies want a bit more Irish in them?"
His private life, sadly, fit the stereotype of the rock 'n' roll star born under a bad sign, the bad sign in that particular zodiac always being the same one: heroin. Lynott's nemesis is the eternal killer of rock stars. A legendary boozer — and great friend of iconic Northern Irish soccer player and alcoholic George Best — after the peak of Thin Lizzy's career with Jailbreak, Johnny the Fox, and Live and Dangerous, Lynott took increasingly to injecting the drug, and his beloved mother took him to the hospital where he died after Philomena Lynott found him unconscious and fully clothed in his own bath. Lynott is described by friends as always something of a spiritual man, and a Catholic priest arrived at the hospital when the end was near to administer the traditional last rites. Philomena was astonished and asked the man what he thought he was doing there. Philip, replied the Father, asked me to come.
Looking back into Lynott's life now had a strange side-effect on me. You see, if you don't know who Thin Lizzy are, and given that I have already told you that Lynott was a proud Dubliner, you would be quite right to assume that he was white. Those of you familiar with the band know better; Phil's father was black and he was half-caste.
His mother, Philomena (who Lynott worshipped, taking her on tour to Los Angeles and buying her a house in Dublin) had a dalliance with a black sailor in Birmingham in the late 1940s and fell pregnant, as they would have said then. The man's surname was Parris, and Philip Parris Lynott was the result. On returning as an infant to the Dublin of the 1950s and 1960s, where blacks were as rare as four-leaf clovers, Philomena (by far the most charming woman I have ever seen in a rock documentary) was to discover what racism was really all about.
The devaluation of the term "racism" that we have seen develop this millennium and which has been given an accelerant since Floyd makes us forget that, at one quite recent time, racism was very real and very nasty. Friends and family deserted Philomena because of her little brown babby, kindly suggesting that she send him back to Africa, where they might want him.
Now that we are instructed to view everything through the chipped prism of race, every singer's color is important. If you are white, you will increasingly have to prove yourself despite your color (as Lynott and his hero Hendrix had to because of theirs), whereas if you are black or dusky nowadays, you can just turn up with a microphone and you've got the gig.
But still we hear the discordant tribal wail protesting against racism, even in popular music, where I believe every last trace of white music has been expunged. Phil Lynott was too young to know it, but his mother experienced racism in a form in which it actually existed, rather than being what it is now: the preserve of grifters, hustlers, and political chancers. Lynott did occasionally discuss and promote his blackness — he briefly formed an all-black band after Lizzy split in 1983 — but he was prouder of his Irishness, a keen student of Irish history and folklore, and obsessed with the legendary Celtic hero Cú Chullain.
After the split, Lynott tried to devote himself to his family. He had married Caroline Crowther, daughter of a TV impresario famous at the time, Leslie Crowther. The couple married and had two daughters who, according to every interviewee I have ever seen on the subject, he worshipped. The attractive Lizzy song "Sarah" was named for his first daughter. But Lynott had two other relationships to attend to: music and heroin.
Phil fooled around with some musical side-lines, at one point teaming up with the remaining Sex Pistols after John Lydon had jumped ship. The band was intended to make a little bit of quick money to help the group members out financially and, naturally, was called The Greedy Bastards.
But Phil Lynott had had the best period of his life, and all that remained was the terrible descent into the abyss of heroin, aided and abetted for a while by the similarly-addicted Gorham. He died just after Christmas, in January 1986, at the age of 36.
In many ways Lizzy were a nearly band, but the respect Lynott commanded from other musicians is well known. Lizzy were fooling around a hotel pool in Los Angeles when Bruce Springsteen wandered over to tell Phil he had always wanted to meet him. Bob Dylan sidled up to Huey Lewis (a friend of Lynott's) at an awards ceremony and told him he thought Phil was a genius. Bob Geldof, Bono, and Van Morrison were all friends of the man everyone called after one of his songs: the rocker.
As a performer, Lynott was unique, with his Afro, gypsy earrings, leather trousers, and his tall, skinny frame. His bass-playing was economical but the perfect anchor to the twin-guitar melodies in which the band excelled, and the rolling eighths he often played are another connection with punk. (If you want to know what rolling eighths are on the bass guitar, listen to Dee Dee on almost any Ramones song. Lynott's voice was also singular. Thrown out of his first band for having a weak voice, by the time of Johnny the Fox, if Sammy Davis, Jr. had voice-coached Hendrix, the result would have been Phil Lynott.
Are we any closer to answering the question of whether or not there is Right-wing music? We have not. People of the Right take the broad cloth of music and cut it according to their taste. The Left are increasingly being forced into ill-fitting suits. Like Henry Ford's first Model-T motor car (amusingly nicknamed the "Tin Lizzie"), white Western youth can now have their music in any color they want as long as it's black. The cancel brigade are already coming for white bands, and they don't even have to bother with The Stones, those rebel rockers already having self-cancelled "Brown Sugar."
But should you not know the band Thin Lizzy, and should you enjoy tough, romantic, riff-based, lyrical hard rock with a pinch of glam and a side-order of punk, hunt out Johnny the Fox.
Thin Lizzy – Johnny the Fox (1976) FULL ALBUM Vinyl Rip
*  *  *
Counter-Currents has extended special privileges to those who donate $120 or more per year.
First, donor comments will appear immediately instead of waiting in a moderation queue. (People who abuse this privilege will lose it.)
Second, donors will have immediate access to all Counter-Currents posts. Non-donors will find that one post a day, five posts a week will be behind a "paywall" and will be available to the general public after 30 days.
To get full access to all content behind the paywall, sign up here:
Paywall Gift Subscriptions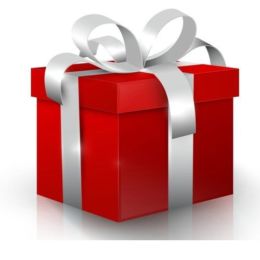 If you are already behind the paywall and want to share the benefits, Counter-Currents also offers paywall gift subscriptions. We need just five things from you:
your payment
the recipient's name
the recipient's email address
your name
your email address
To register, just fill out this form and we will walk you through the payment and registration process. There are a number of different payment options.
Enjoyed this article?
Be the first to leave a tip in the jar!