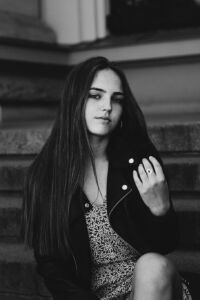 1,383 words
English original here
Traducción por Francisco Albanese
Un preocupante dato curioso apareció por mi escritorio hoy: por primera vez en la historia de Estados Unidos, los blancos están disminuyendo no sólo como porcentaje de la población, sino también en términos de números brutos.
La noticia me parece aún más grave cuando considero que la pequeña porción de hombres políticamente activos que expresan su preocupación por la demografía blanca parecen odiar a las mujeres blancas más que incluso lo que las mujeres negras odian a las mujeres blancas — y las mujeres negras realmente odian a las mujeres blancas.
Muchos de estos tipos muestran una hostilidad especialmente rancia hacia las mujeres blancas que parece haber surgido de algún sentido de traición. Sí, estoy de acuerdo en que las mujeres blancas están siendo empleadas con bastante éxito contra los hombres blancos a través de una interminable propaganda anti-blanca y anti-masculina.
Pero, ¿piensas que la mejor estrategia es alienarlas disparando propaganda igualmente viciosa con un lanzallamas desde la otra dirección?
Me refiero específicamente a los solitarios y tóxicamente amargados inculeables de la andrósfera y su odio casi cómico hacia las mujeres. Actúan como si fuera culpa de las mujeres, en lugar de su propia falta de encanto y falta de deseabilidad física, razón por lo cual no consiguen tirar. Lo siento, pero es retardado culpar al feminismo de por qué no logras anotar, Beavis. Las mujeres se volvieron mucho más activas sexualmente como resultado del feminismo. Debe ser humillante no conseguir tirar en un entorno en el que las mujeres son mucho más promiscuas que nunca.
Imagina a una mujer quejándose de por qué no puede encontrar a un hombre. Sería inmediatamente evidente que su problema no son los hombres. Así que incel, cúlpate a ti mismo.
Estos tipos — y éste es un tipo, uno que ha sido memeado a la existencia — se han convertido en la imagen especular de las ridículas feministas del nivel de Andrea Dworkin. Algunos de estos tipos de incel trad de derecha parecen no ser más que el inverso de las feas feministas radicales, culpando al sexo opuesto por una letanía de miserias que son en gran parte autoinfligidas. Parece que muchos de estos tipos demonizan completamente a las mujeres de una manera casi idéntica a cómo las mujeres demonizan a los hombres.
Pero, ¿cómo mierda esperan atraer a una máquina de hacer bebés si ésa es su actitud hacia la máquina en cuestión?
Encerrados en sus pequeñas burbujas vírgenes, ¿oirán estos tarados lo ridículos que suenan ante los demás? Podría inclinarme a sentir cierta empatía por su amargura y dolor si no estuvieran tan despistados sobre cómo curarlo.
Parecen pensar que si lloran lo suficientemente fuerte online y se involucran en el tiroteo masivo ocasional, de repente volveremos a los días de los matrimonios arreglados y al no sufragio universal para las mujeres. Lo siento, chicos, pero el asunto ya ha sido revelado. El juego de apareamiento se está jugando en un nuevo campo de batalla, y tendrán que cambiar su estrategia si quieren tener la más remota posibilidad de éxito. Ya no es 1910, y definitivamente ya no es 1310. Me doy cuenta de cuántas personas les duele escuchar eso, pero si realmente tienen la intención de ganar el juego, tienen que alterar su plan de juego.
Lo que es extraño es que es la masa  de "buena pinta" la que constantemente dice: "Las mujeres son retrasadas infrahumanas e infantiles que deberían quedarse mudas mientras están encadenadas en sótanos y son fertilizadas por la fuerza". Sí, eso hará que las damas acudan a ustedes. Eso definitivamente atraerá a las "normies". Ese es un método infalible para aumentar la demografía blanca. Sí, dale con eso, cumpa.
"Sí, querida, quiero que te quedes encadenada en el sótano en una sucia cama de paja no apta para un burro mientras te violo por la fuerza para que tengas 16 bebés, te llamo continuamente retrasada que no tiene lugar en la política o en la toma de decisiones, y salgo exclusivamente con hombres cuando no te estoy violando o menospreciando. Entonces, ¿cuándo podemos reunirnos para cenar? ¿Hola? ¿Hola?"
Si salvar a Occidente es su objetivo y preservar la demografía blanca es esencial para el núcleo de su propio ser, ¿por qué tantos de ustedes parecen pensar que hablar constantemente sobre las mujeres blancas va a ayudar a la causa?
Claro, bien, digamos que las mujeres no pertenecen a la política. Pero son esenciales para la demografía. Y si la demografía blanca es crucial para su política, tendrán que apelar a las mujeres blancas.
Odio ser el tipo que interrumpe su fiesta de póker exclusivamente masculina para dar la noticia, pero si revertir el declive demográfico blanco es su objetivo, van a necesitar mujeres blancas. O al menos las necesitarán hasta que los científicos nórdicos top secret perfeccionen un útero robot caucásico.
Eso sí, básicamente he construido una carrera literaria a partir de ser misógino. Probablemente hay pocos hombres en el planeta que sepan lo supremamente horribles que pueden ser las mujeres más que yo. Soy muy consciente de lo egocéntricas, infantiles, locas por el poder, inestables y crueles que pueden ser las mujeres, y es ahí cuando no son premenstruales.
A pesar de todo eso, sería feliz como una almeja por no hablar nunca jamás con otro tipo durante toda mi vida, pero me volvería absolutamente loco sin una mujer a mi lado que me ame. Tal vez soy atípico, pero una vez que descubrí la vagina, fue como, "¿Quién necesita a los hombres?"
Encuentro algo intensamente sospechoso sobre el vínculo masculino post-puberal. Es por eso que he evitado todos los mundos de MRA, incel, PUA y MGTOW — demasiados tipos. Sospecho que cualquier hombre adulto que dice que no necesita mujeres ha sido rechazado por las mujeres toda su vida o es un caso de armario. Pero gran parte de la "derecha disidente" es, tanto por accidente como por diseño, un gigantesco festival de salchichas políticas. Al menos la izquierda finge ser amable con las mujeres.
La idea de que los hombres heterosexuales sólo deben usar a las mujeres como receptáculos de semen y dobladoras de toallas mientras pasan la mayor parte de su tiempo con otros hombres parece inherentemente contradictoria. Pero ésa es la extraña noción que parece omnipresente en estos círculos políticos de derecha orientados al machismo: que "ser un hombre" implica "sólo estar cerca de otros hombres" en lugar de "abandonar a los hombres por las mujeres en el momento en que tienes la oportunidad".
Como he confesado anteriormente, no creo que sea muy bueno proponiendo estrategias viables. Creo que mi fuerza radica en señalar los defectos en las estrategias que ya se han propuesto.
Claro, es extraño escuchar a viejos golpeadores decirme que algunos de estos tipos van demasiado lejos con los ataques a las mujeres. Lo que parece aún más extraño es que parecen pensar que van a ganar la guerra demográfica alienando agresivamente a las mujeres. Si simplemente quieren pasar sus días restantes siendo solitarios jugadores de videojuegos y amargados que se involucran en interminables sacudidas de pajeos pseudo-intelectuales online dentro de su capullo totalmente masculino, entonces lo están haciendo bien. Pero si sinceramente quieren encontrar una mujer, casarse y tener niños con ella, son como ciegos que caminan hacia el tráfico.
¿Puedo ser tan audaz como para sugerir otra estrategia? En lugar de librar constantemente una contraofensiva condenada, ¿qué tal declarar una tregua?
En lugar de decirle a una mujer lo que quiere, ¿alguna vez han pensado en preguntarle? A veces lo que quieren es demente. Ahí es cuando se deben excusar suavemente, salir de la habitación y cerrar la puerta desde el exterior.  Si no quieren lo que ustedes quieren, pasen a la siguiente mujer y pregúntenle. Sigan preguntando hasta que encuentren a alguien que quiera lo que ustedes quieran.
Si están buscando una abeja reina, lo mejor es usar miel en lugar de vinagre. Si esperan reproducirse con mujeres, tal vez decirles que son demonios subhumanos no es la mejor manera de hacerlo. A menos que tengan la intención de darles un garrotazo en la cabeza y arrastrarlas a sus cuevas, van a necesitar un poco de persuasión. De ventas. Así que dejen de lado los feos lloriqueos sobre Medusa y trabajen en tratar de encantar a Venus.
*  *  *
Counter-Currents has extended special privileges to those who donate $120 or more per year.
First, donor comments will appear immediately instead of waiting in a moderation queue. (People who abuse this privilege will lose it.)
Second, donors will have immediate access to all Counter-Currents posts. Non-donors will find that one post a day, five posts a week will be behind a "paywall" and will be available to the general public after 30 days.
To get full access to all content behind the paywall, sign up here:
Enjoyed this article?
Be the first to leave a tip in the jar!