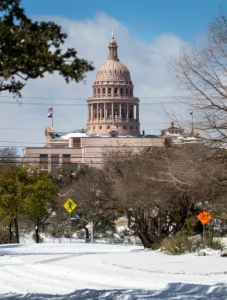 [1]173 words / 00:59:06
To listen in a player, click here [2]. To download the mp3, right-click here [2] and choose "save link as" or "save target as."
On this episode of Counter-Currents Radio, Greg Johnson answers questions posed to him over Entropy [3] and DLive [4], including a discussion of the Texan energy crisis, his doctoral dissertation, American Renaissance, and more.
00:00:00 The Texas energy crisis
00:05:30 Greg's PhD dissertation
00:06:30 South Korea
00:08:30 Romantic love
00:11:30 How to bring up racial issues
00:13:00 Rush Limbaugh
00:22:30 American Renaissance 2021
00:23:45 Extremist vs Radical
00:25:00 Favorite comedies and food
00:36:30 Heather McDonald on Tucker
00:41:30 The Kali Yuga
00:46:30 Ethics and White Nationalism
00:49:30 Favorite novels
00:53:30 What do we do as the system declines?
00:54:50 Would I ever do a gaming stream?
If you want to support Counter-Currents, please send us a donation by going to our Entropy page [3] and selecting "send paid chat." Entropy allows you to donate any amount from $3 and up. All comments will be read and discussed in the next episode of Counter-Currents Radio, which airs every weekend on DLive [4].

Don't forget to sign up [5] for the twice-monthly email Counter-Currents Newsletter for exclusive content, offers, and news.