Fundraiser Total & Sunday Livestream: Hour One: Paul WaggenerHour Two: Horus the Avenger
Greg Johnson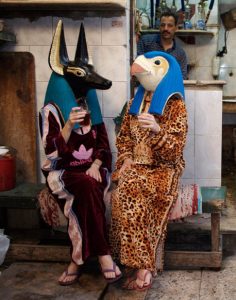 463 words
Dear Friends of Counter-Currents,
2020 was the most challenging and exciting year so far in the history of Counter-Currents. In March, we lost our credit card processor for the nth time, which severely hurt our ability to sell books and receive donations; on the other hand, March was our best month ever in terms of traffic, with 336,062 unique visitors. In June we celebrated our 10th anniversary in the midst of a Covid-19 lockdown and BLM chaos in the US, and in October we hired Jim Goad as a staff writer for the site.
In 2020, we also set out to raise $150,000 in order to not only continue, but expand our work. After emptying the PO Box and adding up the numbers, I am proud to announce that we received 975 donations and managed to raise $152,634 before 2020 turned to 2021. In addition, we have received some donations since New Year's Eve which will be added to the next fundraiser. We did all of this despite deplatforming and censorship in the middle of political chaos and a massive economic downturn. This is a truly impressive accomplishment, and we are most grateful to all of our donors.
Next we are going to focus on a much-needed update of the website. This means that you will see some drastic improvements very soon.
Also starting next week, we will send out a weekly newsletter with links to all our articles. This is necessary because of increasing social media censorship, which makes it more difficult for our readers to stay abreast with what is happening on the site. Click here to join our mailing list.
Going forward, our primary social media communication will be through our Telegram channel and Gab, so please follow us there. You can also find a collection of relevant links on our Linktree.
Thank you for helping us reach our goals in 2020. If you want to continue supporting us, full information appears below.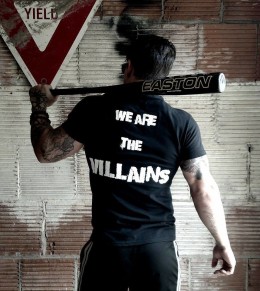 This Sunday's Livestream
On Sunday, January 17, at noon PST, 3 PM EST, 8 PM UK time, 9 PM CET, I will be hosting the Counter-Currents Radio weekly livestream on our DLive channel: https://dlive.tv/Counter-Currents
Hour One: Paul Waggener of the Wolves of Vinland and Operation Werewolf
Hour Two: Horus the Avenger
Donations, comments, questions: https://entropystream.live/countercurrents
Credit Card Donations Through Entropy
You can send us credit card donations through Entropy — just click "send paid chat." All paid chats will be read and commented upon in the upcoming episodes of Counter-Currents Radio.
Check, cash or money order via mail to our PO Box
Counter-Currents Publishing, Ltd.
P.O. Box 22638
San Francisco, CA 94122
USA
Crypto-Currencies
Go to our crypto donation page.
Bank Transfer
If you wish to donate via bank transfer, please contact us at:
[email protected]
Thank you again for your loyal readership and generous support.
Sincerely,
Greg Johnson
Editor-in-Chief
Counter-Currents Publishing, Ltd.
Enjoyed this article?
Be the first to leave a tip in the jar!