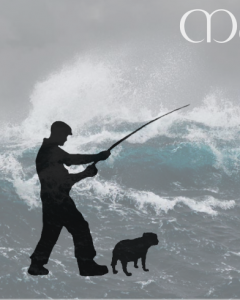 162 words / 2:06:13
To listen in a player, click here [1]. To download the mp3, right-click here [1] and choose "save link as" or "save target as."
On this episode of Counter-Currents Radio, Greg Johnson talks to Morgoth of Morgoth's Review [2]. They discuss current events, political philosophy, and your questions. Topics discussed include:
00:00:00 Chinese social credit system
00:29:40 Is libertarianism dead?
00:37:00 The French beheading
00:38:40 Developments that make you hopeful
00:49:55 The diversity coin
00:55:30 Why will nationalism succeed?
01:05:00 Thoughts on Moldbug
01:12:30 Big Tech censorship
01:21:30 Great English film directors
01:25:30 Critical race theory
01:32:00 The greatest bands from northern England
01:33:30 Dune and final words
If you want to support our work, please send us a donation by going to our Entropy page [3] and selecting "send paid chat." Entropy allows you to donate any amount from $3 and up. All comments will be read and discussed in the next episode of Counter-Currents Radio, which airs every Friday.
Don't forget to sign up [4] for the twice-monthly email Counter-Currents Newsletter for exclusive content, offers, and news.