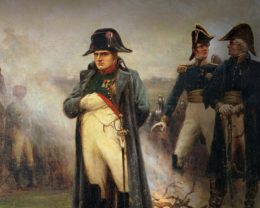 156 words / 56:04
To listen in a player, click here. To download the mp3, right-click here and choose "save link as" or "save target as."
Greg Johnson talks to Kievsky about leveraging our current crisis to benefit whites.
Topics include:
00:00: Being prepared for the coronavirus lockdown; Bitcoin, gold, prepping
11:00: Raising kids who can hold power in the future
13:15: The Rothschilds and Jewish emancipation
20:30: Social decline and education
30:30: What is the point of cities in the modern era?
39:30: Positive consequences of Covid lockdowns
44:20: Student loans and homeschooling
50:35: Final words
Kievsky at Counter-Currents: articles & podcasts
You can contact Kievsky by email here.
If you want to support our work, please send us a donation by going to our Entropy page and selecting "send paid chat." Entropy allows you to donate any amount from $3 and up. All comments will be read and discussed in the next episode of Counter-Currents Radio, which airs every Friday.
Don't forget to sign up for the twice-monthly email Counter-Currents Newsletter for exclusive content, offers, and news.