Video of the Day:

Greg Johnson & Fróði Midjord on The Concept of the Political Posted By Video of the Day On

In North American New Right

| Comments Disabled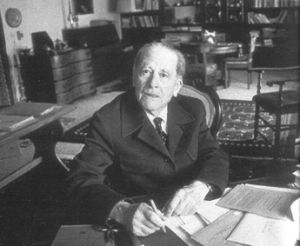 [1]101 words
Greg Johnson joined Fróði Midjord on Guide to Kulchur [2]for the first installment of a new series, First Principles, to discuss Carl Schmitt's classic work The Concept of the Political. The episode is archived on BitChute [3] (video) and Spreaker [4] (audio only).
First Principles is a series dedicated to the discussion of the books that are central to understanding a Right-wing worldview.
To make sure you never miss an episode of Guide to Kulchur, make sure to follow them on Twitter [5] and Telegram [6] for regular updates about upcoming shows and guests. An archive of previous shows can now be found on Bitchute [7].