The Counter-Currents 2020 Fundraiser Counter-Currents is my University
Quintilian
785 words
As an elderly academic, I have predicted for more than 40 years that the American higher education system would eventually destroy itself in a frenzy of suicidal mayhem, intellectual dishonesty, and downright graft. The Coronavirus has accelerated the decline of higher education and laid bare to all its shallowness, hysteria, and anti-white animus. It gives me no pleasure to see the academe in ruins, but I realize now that nostalgia for the almost irenic setting of my undergraduate days is merely a form of self-delusion. No more lamentations for a past that cannot be reproduced. Like a beloved pet that has become rabid, alma mater must be put down, and the sooner the better. It is inhumane to prolong its agony.
I have stopped all contributions to the college from which I graduated. That money now goes to Counter-Currents. I urge all of my readers to do the same. The intellectual depth and quality of the writing in Counter-Currents far exceeds any scholarly journal currently being published. I am proud to be a writer for the website.
Counter-Currents is now my university.
Here is how you can help.
This year, Counter-Currents is trying to raise $150,000. Since our last update, we have received 21 donations totaling $2,803. Because we have a matching grant, that amount has been doubled to $5,606. We have so far received 276 donations totaling $28,584.62. This is a wonderful start, and we are most grateful to all of our donors.
Our Matching Grant is for 20,000 euros (that's $22,727 at present exchange rates). This means that the next $19,984 donated will be doubled.
Credit Cards
Currently, we are unable to take credit card donations except through a site called Entropy. Entropy is a site that collects "paid chat" or "superchat" donations for livestreamers. But they can take donations any time.
Just go to our Entropy page and select "send paid chat." Entropy allows you to donate any amount from $3 and up.
If you want to leave a question or comment, they will be read and discussed on the next Counter-Currents Radio livestream, which air on Sundays noon PST/3pm EST on dlive: https://dlive.tv/Counter-Currents
Money Transfers
If your bank does free money transfers to other banks in the US, please contact [email protected].
Gift Cards
Gift cards are a useful way to make donations. Gift cards are available with all the major credit cards as well as from major retailers. You can either send gift cards as donations (either electronically or through the mail) or you can use them to make donations. Simply buy a prepaid credit card and click here to use it. If you can find a place that sells gift cards for cash, they are as anonymous as sending cash and much safer.
Checks and Money Orders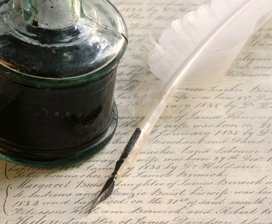 Sometimes the old ways are best. The least "de-platformable" way to send donations to Counter-Currents is to put a check or money order in the mail. Simply print and complete the Word or PDF donation form and mail it to:
Counter-Currents Publishing, Ltd.
P.O. Box 22638
San Francisco, CA 94122
USA
[email protected]
Thank you, Boomers, for keeping your checkbooks, envelopes, and stamps. There are youngsters reading this site who have never written a check or put a letter in the mail.
Bill Payment Services
If you wish to make monthly donations by mail, see if your bank has a bill payment service. Then all you need to do is set up a monthly check to be dispatched by mail to our PO box. This check can be made out to Counter-Currents or to Greg Johnson. After the initial bother of setting it up, you never have to think about it again.
Crypto-Currencies
In addition to old-fashioned paper donations, those new-fangled crypto-currencies are a good way to circumvent censorious credit card corporations.
Click here to go to our crypto donation page.
Click here for a basic primer on how to get started using crypto. Do not, however, use COINBASE. COINBASE will not allow you to send money to Counter-Currents. (Yes, it is that bad.)
The Counter-Currents Foundation
Note: Donations to Counter-Currents Publishing are not tax-deductible. We do, however, have a 501c3 tax-exempt educational corporation called The Counter-Currents Foundation. If you want to make a tax-deductible gift, please email me at [email protected]. You can send donations by mail to:
The Counter-Currents Foundation
P.O. Box 22638
San Francisco, CA 94122
USA
Remember Us in Your Will
Finally, we would like to broach a very delicate topic: your will. If you are planning your estate, please think about how you can continue helping the cause even after you are gone. The essay "Majority Estate Planning" contains many helpful suggestions.
Remember: those who fight for the Golden Age live in it today.
Thank you again for your loyal readership and generous support.