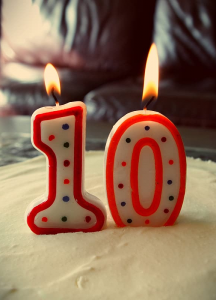 1,977 words
It was ten years ago today that the Counter-Currents website went online. I can't count the number of writers, YouTubers, podcasters, websites, and entire movements that have come and gone in our ideological sphere in the last ten years. The attrition is understandable. Deplatforming, demonetization, and demoralization take their toll. But Counter-Currents is still here, and we are not going anywhere.
In Year Ten, we published online 962 articles, reviews, and podcasts, as well as many thousands of comments.
In Year Ten, our web traffic averaged around 212,000 unique visitors per month.
From the beginning, our webzine became our most important activity and my primary occupation. Nevertheless, in Year Ten, Counter-Currents published four books, including the second edition of our best-selling and most significant and impactful title so far, The White Nationalist Manifesto and the much-anticipated The World in Flames: The Shorter Writings of Francis Parker Yockey.
Tito Perdue, The Gizmo
Greg Johnson, From Plato to Postmodernism
Greg Johnson, The White Nationalist Manifesto, second edition
Francis Parker Yockey, The World in Flames: The Shorter Writings of Francis Parker Yockey
In Year Ten I spoke at two meetings in Stockholm and Gothenburg, Sweden, to launch the Swedish translation of The White Nationalist Manifesto. I was scheduled to speak at two more: The Scandza Forum in Copenhagen and in Oslo. In Copenhagen, however, I was prevented from entering the venue by a Communist mob. In Oslo, I was arrested in order to prevent me from speaking.
I had planned to speak at The Scandza Forum in Zagreb and to attend the American Renaissance Conference in Tennessee, but both events were canceled because of the Globalvirus pandemic.
In Year Ten, we put 46 podcasts online, including interviews, lectures, and audio versions of essays. We also started livestreaming on our DLive channel. Beyond that, I lost count of the number of interviews, debates, and podcast appearances I put in at such places as The Writers Bloc, The Public Space, Mark Collett's Patriotic Weekly Review, Red Ice, Millennial Woes, and others.
I want to thank our writers, readers, subscribers, and generous financial donors for making all this possible.
Year Ten was definitely not a year of progress on all fronts. There were four major setbacks.
In February of 2019, Amazon.com removed seventeen Counter-Currents titles, including our best-sellers, The White Nationalist Manifesto and Sexual Utopia in Power. Late in 2019, Amazon deleted all Counter-Currents Kindle titles and stopped selling our print books as well. In a truly Orwellian move, they actually deleted the product pages (including customer reviews), so it is as if our books never existed. Not to be outdone, Barnes and Noble followed suit. Thus Counter-Currents was de-platformed from 80% of the global book market. But we need to keep this in perspective. Book publishing has always been a minor aspect of our work. Economically, it has always merely broken even, largely because (aside from novels), we are just repackaging and selling works that we have already made available for free.
In Year Ten, I spent quite a bit of time in preparation to start producing Counter-Currents videos and YouTube livestreams. But before any of that could come to fruition, YouTube's new wave of censorship and demonetization came crashing down. One morning, I woke up to find our YouTube channel entirely deleted. We put our videos on a BitChute channel, but they have far less potential audience there. To be frank, I was never thrilled with this project in the first place, because I hate the medium. I undertook it because I was convinced that it is a good way of promoting our ideas. At this point, however, I am declaring a loss and moving on. The vast cultural wasteland will just have to get along without me.
In May of 2019, we were deplatformed by our credit card processing company. All of our crucial monthly donations were canceled. Orders came to a halt. We rapidly lined up alternatives, but one after another, we lost four additional processors. We also discovered that we have been fraudulently placed on a credit card industry blacklist called the MATCH list. At this point, Counter-Currents cannot process credit card donations or orders. This has severely constricted our income, and I am now reaching into my own pockets to keep Counter-Currents afloat. But I have limited means, so this is not sustainable without your support. As you will see below, however, there are plenty of other options for supporting us, they just aren't as convenient as credit cards. But who said that the revolution would be convenient?
Of course, the only reason why the establishment is resorting to censorship and deplatforming is because they take ideas seriously and are tired of losing arguments to us. But, as I argue in my essay "Freedom of Speech," they can't take us offline completely, which means that at best they can only slow us down. They can't really stop us. And when we change enough minds, then we win.
What can you expect from Counter-Currents in Year Eleven? More of the same, but better:
Our webzine will continue to be our primary focus. We will continue to publish high-quality political and metapolitical commentary. We will continue to develop new writers. We will continue to publish books and produce podcasts. I will continue to speak around the world and on the web wherever I am invited.
I will publish White Identity Politics, a follow-up volume to The White Nationalist Manifesto that restates the case for white identity politics and also responds to the recent spate of academic studies and critiques of National Populism and white identity politics.
In the coming weeks, we will launch two new Counter-Currents sites which will separate our webzine and bookstore. They will be sleeker and more functional both for readers and shoppers and also for those working behind the scenes.
The Enemy of Europe, the second volume of our Centennial Edition of the Works of Francis Parker Yockey, will be published, as well as new books by Tito Perdue, Fenek Solere, Savitri Devi, and translations of The White Nationalist Manifesto into German, Italian, French, and Portuguese. (We are not taking on new book projects, however, simply honoring existing commitments.)
Counter-Currents will also spearhead a project to collect and analyze data about political attitudes in the US (and eventually Canada). Currently, racially conscious whites are merely a specter: a nebulous group of bogeymen that the system will blame for things like black and Antifa riots. We want to become more than a specter. We want to become a political force to be reckoned with. But for the establishment to reckon with us, we need to give them figures to reckon with. Thus we need to know how many people agree with us, on what points they agree, where they are located, and how committed they are to voting as a bloc for white interests. Once we know that, and the establishment knows it, then we can actually begin the task of white political organizing. It is this foundational metapolitical work that Counter-Currents is devoted to, and now we have the necessary people and tools to undertake such a project.
Like metapolitical publishers and periodicals on the Left, Counter-Currents simply cannot function without donations from our supporters. Thus each year on our anniversary, Counter-Currents kicks off our annual Summer Fundraiser campaign, which ends on October 31. This year, the goal is $150,000.
Because of deplatforming, this year we kicked off our fundraiser early.
We have so far received 255 donations totaling $22,978.62. This is a wonderful start, and we are most grateful to all of our donors.
To give you an additional incentive to give, a generous donor has offered a Matching Grant of 20,000 euros (that's $22,727 at present exchange rates). This means that the next $22,727 donated will be doubled.
Since 2014, because of Black Lives Matter riots and the migrant crisis in Europe, Counter-Currents' traffic has increased enormously. More of our people are listening than ever before. So we have to get our message to them. I have to get more articles, more podcasts, more videos, more translations, and more books out there. I need to travel more, network more, and bring more people together. But I can't do it without your help.
2020 is off to a strong start, but we need your help to maintain momentum. Counter-Currents reached almost 2 million unique visitors in 2018, but we had only a few more than 500 unique donors keeping the whole thing afloat. Yes, I know, the great thing about the internet is all the free content. But consuming free content means being a free rider on other people's generosity. This year, one of my resolutions is to convert more free riders to donors and book buyers.
Here is how you can help.
Credit Cards
Currently, we are unable to take credit card donations except through a site called Entropy. Entropy is a site that collects "paid chat" or "superchat" donations for livestreamers. But they can take donations any time.
Just go to our Entropy page and select "send paid chat." Entropy allows you to donate any amount from $3 and up.
If you want to leave a question or comment, they will be read and discussed on the next Counter-Currents Radio livestream, which air on Sundays noon PST/3pm EST on our DLive channel.
Money Transfers
If your bank does free money transfers to other banks in the US, please contact [email protected].
Gift Cards
Gift cards are a useful way to make donations. Gift cards are available with all the major credit cards as well as from major retailers. You can either send gift cards as donations (either electronically or through the mail) or you can use them to make donations. Simply buy a prepaid credit card and click here to use it. If you can find a place that sells gift cards for cash, they are as anonymous as sending cash and much safer.
Checks and Money Orders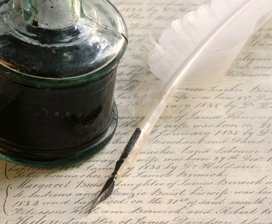 Sometimes the old ways are best. The least "de-platformable" way to send donations to Counter-Currents is to put a check or money order in the mail. Simply print and complete the Word or PDF donation form and mail it to:
Counter-Currents Publishing, Ltd.
P.O. Box 22638
San Francisco, CA 94122
USA
[email protected]
Thank you, Boomers, for keeping your checkbooks, envelopes, and stamps. There are youngsters reading this site who have never written a check or put a letter in the mail.
Bill Payment Services
If you wish to make monthly donations by mail, see if your bank has a bill payment service. Then all you need to do is set up a monthly check to be dispatched by mail to our PO box. This check can be made out to Counter-Currents or to Greg Johnson. After the initial bother of setting it up, you never have to think about it again.
Crypto-Currencies
In addition to old-fashioned paper donations, those new-fangled crypto-currencies are a good way to circumvent censorious credit card corporations.
Click here to go to our crypto donation page.
Click here for a basic primer on how to get started using crypto. Do not, however, use COINBASE. COINBASE will not allow you to send money to Counter-Currents. (Yes, it is that bad.)
The Counter-Currents Foundation
Note: Donations to Counter-Currents Publishing are not tax-deductible. We do, however, have a 501c3 tax-exempt educational corporation called The Counter-Currents Foundation. If you want to make a tax-deductible gift, please email Greg Johnson at [email protected]. You can send donations by mail to:
The Counter-Currents Foundation
P.O. Box 22638
San Francisco, CA 94122
USA
Remember Us in Your Will
Finally, we would like to broach a very delicate topic: your will. If you are planning your estate, please think about how you can continue helping the cause even after you are gone. The essay "Majority Estate Planning" contains many helpful suggestions.
Remember: those who fight for the Golden Age live in it today.
Thank you for your loyal readership and support.
Greg Johnson